Home

British Motor Coach, Inc.
About this Vendor
Absolute #1 Wedding Transportation Service
British Motor Coach began in 1987 with one classic Bentley MK VI and a vision of building a unique fleet of vintage English motor coaches. Today, British Motor Coach offers the largest collection of vintage vehicles in the Northwest for your wedding, special event as well as corporate transportation with a superior fleet of sedans, stretch limousines, SUVs and vans. Whatever your occasion, we guarantee you will be surprised and delighted with the personal attention, helpfulness and guidance you will receive from our courteous and knowledgeable drivers. We look forward to serving you for winery tours, your wedding, prom or corporate transportation needs.
Details
Rehearsals + Parties, Wedding
Classic + Exotic Cars, Limousine + Sedan, Transportation


Contact Info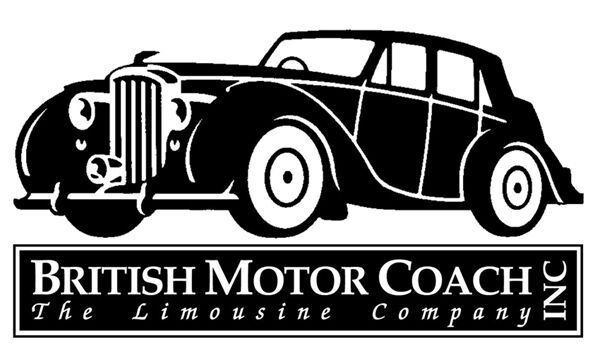 So cool!
Reviewed on

10/02/2013
Ilana B
My husband surprised me with a 1950 Bentley on our wedding day and it was amazing! I couldn't have been happier, or more surprised. Our driver was wonderful, providing us with bottled water and glasses for our champagne. He was patient while we went to take some more pictures... Read More before the reception, and overall just delightful. It was wonderful!
---
Fun ride!
Reviewed on

8/11/2013
Taryn M
We loved our Rolls Royce! It made for great pictures before we left. Our driver was very polite and everything went very smoothly. Everything went well and they were very professional in their communication.
---
Nothing better
Reviewed on

7/10/2013
Rachel K
They are easy to get a hold of, were early to our venue, and the driver was nice and very funny!
---
Reviewed on

8/31/2017
Byron P
DO NOT HIRE! 1. Rolls Royce late for the wedding event 2. Car was WRONG COLOR (was supposed to be all white; silver and black car showed up) 3. No A/C - it was 90 degrees!! 4. We (bride, groom and photographer) were supposed to take a short ride to a park to take pictures... Read More during cocktail hour. Car wouldn't start! It took the driver 7-8 turns of the engine to get it to start!! OMG .. what if we had taken the ride to take pictures and the car wouldn't have started at all?? How would we have made it back to our venue?? What about all of our wedding guests?? 5. So we decided.. let's take these lemons and make lemonade .. I mean after all THIS IS THE MOST IMPORTANT DAY OF OUR LIVES!!! There was an alley in next to our venue that had a nice red brick wall .. great for pictures. We thought it was a good idea to take some pictures in the back seat with me and my new bride in her $3000 wedding dress ... sounds a like good idea .. right?? NOT!! I hope you're sitting down ... THERE WAS A CONDOM IN THE BACK ON THE FLOOR!!! NOOOOOOOOO!! Not today!! Not on my wedding day!!! I've been thinking of this day everyday for the past year!!! How many condoms were used before this one??? STAY AWAY!
---
Reviewed on

8/20/2017
Kyle B
The best way to leave your wedding! We left in one of those beautiful 1960 Royals Royces! It was absolutely stunning! Everyone was talking about how cool the car was! They make for amazing photos and they have great customer service!
---
Reviewed on

7/21/2017
Meg M
We used British Motor Coach for our limo transportation from our Snohomish venue to our Kirkland hotel. They are very responsive via email and conversations regarding vehicle options and timing were very clear. The chilled bottle of champagne is a great touch as well. I did a... Read More lot research prior to moving forward with BMC and they certainly have a corner in the Seattle market. Save time researching for other aspects of your wedding and use British Motor Coach.
---
Reviewed on

6/14/2017
Morgan Y
My husband decided he really wanted a cool old car to take us back to the hotel from our reception so after looking around British Motor Coach was the obvious choice! Ray was so responsive to my emails and our request to split the day into two rides. We ended up doing one ride... Read More from the hotel to venue for my bridesmaids and I, and then the second ride after our reception for my husband and I. Both drivers were wonderful and were so great about waiting for us!! We did bridal pictures by the car at the venue before our ceremony and then our driver that night got a great shot of us when we got back to the hotel. The cars were clean and well maintained, it was really the cherry on top of a great day!
---
Reviewed on

4/06/2017
Danielle M
I can't say enough good things about BMC. #1: a year before the wedding, I got a quote response right away and it was better than all competitors. #2: two months before the wedding I got an email asking if my guest count was still near accurate (do I need to add a lot more... Read More vehicles, or take many away?), shared how much I had already paid as a hold, how much was coming out in two weeks, and how much would be owed as a final payment. They even shared the last 4 digits of the card I had used originally, so that I would know if I wanted to change the method of payment before the card was run. This may seem like a simply thing, but they were the only one of 12 VENDORS who took the time to pre-warn me of upcoming payment due dates and politely give me the option to change payment methods...rather than an email containing a past-due notice, running the card out of the blue, or simply no invoice reminder at all. What a professional touch! #4: when I emailed to ask if my brother could fit into the bridal limo with us, I got a response two minutes later, sharing the capacity of the vehicle and how many they had noted I already had in it, to reconfirm. Awesome. Yep, I could fit my brother without paying for another vehicle. #5: they arrived completely on time to pick up all of our guests at their hotels and bring them to our wedding. #6: at the wedding, some people were getting restless, so I had my planner call and ask if one of the 3 shuttle busses could arrive early and take a busload back ahead of schedule. The answer: not only a yes, but they were already there, an hour ahead of time. #7: when our driver dropped us off at our hotel, it was so late they required a key to get in. I had nowhere to put a key in my wedding dress, so we had to knock. The driver noticed we were standing there waiting, got out, and held an umbrella over us until a doorman from the hotel came and helped to let us in. #8: They were nothing but polite to our drunken-idiot, loud guests at the end of the night :)
---
Reviewed on

2/19/2017
Fernando C
Thank you so much for making our special day so wonderful last December 12/28/2016. Your two drivers were great and we and our families had a great ride in your Silver Cloud II and the Lincoln stretch limousine. - Therman & Fernando
---
Reviewed on

9/21/2016
Monica D
We used BMC for our bride/groom transportation to and from the wedding. The car was a bit rundown up close, but you could not tell in the photographs we took. They look great and it was fun to ride in! Our driver was great and was on time and super easy to work with. They are... Read More easy to schedule with and super flexible and accommodating.
---
Reviewed on

9/11/2016
Raymond F
British Motor Coach was great! The car was beautiful and took everyone's breath away. The only reason why I gave it a 4 star instead of a 5 was because the car we originally requested was in the shop during the time of our wedding. However, they gave us a comparable car, and it... Read More was still beautiful! Communication was pretty solid, and it was great chatting with the owner as well.
---
Reviewed on

11/20/2015
Mark P
To rent an awesome classic ride, this company is where it's at. We drove around in an old Rolls Royce, took silly pictures on Queen Anne, and asked around for Grey Poupon. (I've milked that joke so many times, it's never getting old!) While we had the ride we let high school... Read More kids take pictures with it. We took a bunch of selfies. We skipped the "just married" beer cans, but may still rent the car again and rock that. How else can we wear our outfits again? All in all, BMC provided an awesome service, stayed late to make our photoshoot worked and didn't complain about it. They arrived on time and the driver was professional.
---
Amazing Send Off
Reviewed on

9/10/2015
Jenn W
It was an amazing way to end an amazing night. We took a rolls royce 1950/60s style "limo" for my husband and I to our hotel for the evening. We even got a complimentary town car service to the airport the next morning.
---
Best Wedding Getaway Vehicle
Reviewed on

8/26/2015
Stacy M
We booked a 1962 Rolls Royce limo to take us home from our wedding. We felt like a million bucks leaving in the car. The driver was very courteous and let us take our time while taking pictures, etc. We were even able to stop in downtown Snohomish and walk along the... Read More river. He even took some photos for us too! In the end, this was one of my favorite parts of the big day. Highly recommend British Motor Coach!
---
Awesome
Reviewed on

12/15/2014
Donielle B
Prompt, friendly, and reasonably priced. Check them out!
---
Perfect getaway car
Reviewed on

11/12/2014
Donielle B
We decided on a town car. Our driver was early (which is alway good) and very nice. The office staff was great too.
---
Impeccable service, great cars, personable driver
Reviewed on

10/25/2014
Malissa K
Before looking into BMC, I thought I'd never find the right size of vehicle for our wedding party! We needed something to fit 12 people--too big for normal limos, too small for a party bus. And there was no way I was going to go with a stretch Hummer or a van where we'd all have... Read More to slide into bench seats in gowns and tuxedos! BMC has a Terra Van which was perfect. I think it had 14 seats, and like a mini-bus, has an aisle with seats on either side. Unlike a mini-bus, it didn't look hideous, and there was no giant company logo on the side, either! I work in SODO near their garage, and was able to drop in with an hour's notice to take a look at it before booking. The driver, Jason, was dressed in a suit and a top hat--so classy and fun! He was very relaxed (even in the thick of Mercer traffic and squeezing between tourists at Kerry Park!), telling us to take our time with photos and chatting with us as we drove from SLU to Queen Anne to Eastlake. Despite our late start and all the traffic, we ended right on time. Personally, I thought it was more fun than a limo: no one had to sit sideways or backwards, and no one had to worry about sitting just so to avoid wrinkles, either.
---
Great Service
Reviewed on

9/26/2014
Leslie L
I really enjoyed working with Jedd. He was very professional and responsive. There was a mix up with the vehicle that I rented being accidentally rented to someone else too; however they resolve the issue quickly and professionally and gave me a different (better) vehicle at... Read More the same price. The driver for the event was great! He offered on many occasions to help the wedding party carry items or just help in general. Great company!
---
Best get-away car
Reviewed on

9/23/2014
Elizabeth L
We had the best experience picking out our get-away car and the ride itself to the hotel was so comfy and the driver didn't bother us so it was amazing. Best decision to have a get-away car.
---
Broke Down Car
Reviewed on

9/07/2014
Meagan W
We were very excited when we signed up with British Motor Coach for our exit car. My husband loves older cars and couldn't wait for the moment he got to drive away in that Rolls Royce. Unfortunately, when we were told our car had arrived, we noticed it wasn't the car we ordered.... Read Moreauyfcbefvrafaxtfuutwwtrufxwrzdburayxxw I broke down in tears during our grand exit. I'd been told the car we had ordered wouldn't start so they sent us a different car. Although BMC was able to get us a different car, I will never forget the fact that my husband didn't get the car he wanted on his big day.
---
car service
Reviewed on

7/23/2014
Lindsey
The car turned out beautiful in photos. The driver was really nice and drove very safe with us in the car.
---
Classic car, limos, and shuttles for wedding
Reviewed on

9/29/2013
Maegan T
We used British Motor Coach for all our transportation needs for our wedding. I gave 3 stars because although the limos were on time (1 for groomsmen, 1 for bridesmaids) but the limos were switched (girls had to squish). One of the limos had TONS of flies in it, so it... Read More actually worked out for the girls. However, the drivers were very nice and friendly. We used two 14 person vans as shuttles for hotel guests, and the reason I give less than 5 stars for this is there was a mix-up of which Marriott to use, and three friends had to take a taxi as the shuttle didn't arrive to their hotel. I do appreciate they got a ride home and the arrangements were a bit confusing to begin with (2-3 stops per van). The classic car arrived hours too early to pick us up newlyweds, but the driver waited the whole time because of the mixup. We had a great experience and smooth ride to our hotel in that car - it was such a cool old Jaguar you wouldn't find anywhere else! Overall, there were some negatives with our experience but the value was great, the fleet of cars was just what we needed, our drivers were friendly and polite, and very importantly everyone was on time!
---
Beautiful car and very good service
Reviewed on

4/23/2013
Sharon C
We reserved a beautiful 1957 Rolls Royce Silver Cloud from British Motor Coach to transport us from our wedding reception to our hotel. While overall we thought the service they provided was very good (our driver was very helpful and thoughtful), they called a couple of days... Read More before the wedding to tell us that the car we had reserved would not be available after all because it was in for service. They asked whether another of their cars would work and we agreed to a different car that we liked well enough, but not as much as the one we had reserved. We were a little disappointed that they did not offer to discount the price or offer any other sort of consolation, but in the end the car they provided was still very nice and we were happy with the service they provided and would still recommend their services.
---
Great Service
Reviewed on

3/27/2013
Briana E
Prompt and friendly service. Our driver was wonderful and drove us around to beautiful sites in the city after our reception on the way to our hotel.
---
wedding limo
Reviewed on

11/05/2012
valerie s
The cars are all beautiful and look great in photos, the driver was very friendly and even had a jar of grey poupon mustard if people asked. The only problem was one of the cars I booked broke down and we had to choose another,oh well sh*t happends.
---
Meet The Manager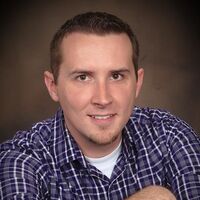 Steven
Steven joined British Motor Coach in February 2017 as the Project Director of Global Events, heading up British's large events portfolio. Steven brings with him nearly 10 years in large event transportation management, after being at the helm of several large charter bus businesses in the area. Steven has successfully planned & developed large events that include Boeing's Centennial in June 2016, COPA America Centennial in June & July 2016, and multiple corporate retreats. In his free time, Steven enjoys traveling & cruising the world and playing hockey.