Home

Carefree Weddings
About this Vendor
Don't make your family work on your wedding day!
Carefree Weddings specializes in peace-of-mind. Let us ensure your day is perfect for you and your guests, while you are relaxing and enjoying the day you have worked so hard to organize. Your friends and family shouldn't be put to work on your wedding day. Whether you made all of your decor and favors yourself but need help tying it all together, or a couple needing comprehensive planning from beginning to end, we have what it takes to make your day Carefree!
Details
Bridal Luncheon, Bridal Shower, Rehearsals + Parties, Ceremony, Cocktail Hour, Reception, Rehearsal, Wedding
A la Carte Wedding Planning, Day-Of Coordination, RSVP Tracking, Planning
Contact Info

Reviewed on

12/20/2016
Bianca V
Tiffany was the best wedding coordinator!!!! She played a massive role in our wedding!!! Her attention to detail was always spot on! She anticipated and prepared for things that we would have never thought of. Her dedication and commitment to us was exceptional-always replying... Read More back almost instantly. I am so happy that she was a part of our big day, it was truly Carefree!!!!! Thanks so much for everything Tiffany!!! It could not have been a more perfect day!!!!! You and your team rock!!!! :)
---
Reviewed on

4/17/2017
Abbey P
Hiring Carefree Weddings to do our day of coordination was the single best investment I made while planning my wedding. Not only is Tiffany absolutely committed to making this day perfect for us, but she works really hard to make sure you feel heard and that your wishes and... Read More visions of your day are fully understood. I was so impressed with how hard her and her team worked to make the day flow smoothly and reduce any unnecessary stress on us as a couple. I can't emphasize how great and easy it was to work with Tiffany and Suzanne and how much I would recommend anyone interested in this service to reach out to them. Thanks again for making our day unforgettable!
---
Reviewed on

6/29/2017
Claire B
Amazing and affordable! Loved working with her!!
---
Reviewed on

5/04/2017
Brandee B
Tiffany was amazing to work with! She reminded me of the little things I hadn't thought about and provided so many great ideas. The thought of having someone else in control of my wedding vision made me nervous but all that went out the door when I met Tiffany. She executed my... Read More vision flawlessly and I couldn't be happier with how everything turned out!
---
Reviewed on

4/26/2017
Jennifer S
I knew very quickly that Tiffany was the right person to help us plan our wedding! She was easy to talk to, very knowledgeable and confident, and was extremely helpful when it came to making decisions about things we had no clue about, like helping us find great vendors within... Read More our budget. We chose Tiffany before setting our date, so it turned out that Tiffany would not be able to coordinate on the day-of due to her already being booked for another wedding on the same day. However, this was not stressful whatsoever because it was a smooth transition from Tiffany to Kristen! Tiffany helped us every step of the way, and both Tiffany and Kristen were excellent at communicating! Kristen did a fabulous job of organizing and making our special day run smoothly and stress-free! Overall, our wedding day was beautiful and more perfect than we has imagined thanks to both Tiffany and Kristen! Choosing Carefree Weddings was the best decision we could have made!
---
Reviewed on

12/15/2016
Kristin P
Tiffany and her team were amazing. So glad I chose her. She really understood me and my vision and pulled it together for me. I didn't have to worry about anything at the end and the day of. She took good care of us.
---
Reviewed on

11/15/2016
Aaron P
Tiffany was fantastic to work with! We realized pretty late that we even needed a coordinator. I mean, we were have a small wedding of 70 people. But we didn't want to delegate day-of details to our friends and family, which began the search. Tiffany and Carefree Weddings caught... Read More my eye because of their sterling reviews and frankly, affordable pricing. From a value standpoint, hiring Tiffany probably ended up being the best thing we spent money on. We were planning an Austin wedding from Connecticut, and Tiffany got on the phone and talked through all manner of details and timelines, much of which hadn't occurred to us yet. And that's coming from a very organized couple! Still, her expertise was very comforting in those final weeks of planning. For the price paid, Tiffany's preparation in the weeks leading up to the event was above and beyond. On the wedding day itself, Tiffany and her assistant kept us blissfully unaware of the nitty-gritty and kept everything smooth and on-time. She was great about understanding our vision and making it happen. Again, hiring a coordinator wasn't on my radar at all a few months before the wedding. But in hindsight, it would not have been the same without Tiffany and Carefree Wedding.
---
Reviewed on

5/15/2016
Tiffany of Carefree Weddings was wonderful to work with! Being a pretty 'carefree' bride with a hectic work schedule leading up to our wedding, Tiffany did an amazing job of keeping me on task and going along with my laid-back & loose approach. Tiffany was a wizard at just... Read More "going with it", as our outdoor wedding threw us some curveballs with regards to Mother Nature - a windy night = no flames and no sparklers, but Tiffany improvised seamlessly and kept the show rolling. The night just flowed magically and with such ease and I have Tiffany to thank for it all. I appreciate Tiffany's attention to detail, her experience & insight, her suggestions & recommendations, and trusted her every step of the way. I keep hearing from our guests how they enjoyed how laid-back and loose, yet how awesome the evening was. Thank you, Tiffany, for giving me peace of mind and for making our night so magical!
---
Reviewed on

4/25/2016
David I
If you're anything like me, then you might be thinking to yourself, "Why do I need a wedding coordinator?" I'd already figured out most of my vendors and the invitations were ready to go. Everyone just needed to show up and viola - it's a wedding. Besides, I didn't have time... Read More for a wedding coordinator. I was busy, my future spouse was busy, and let's not forget the expense. Paying for a wedding coordinator wasn't on my list of must haves; it wasn't even on my list of wants. So why did I need a wedding coordinator? I didn't, or at least I thought I didn't. That was, until I met Tiffany. To say planning a wedding is stressful, is a more than just an understatement. There's the budget, the details (you know -- the ones you haven't even thought of yet), and, most importantly, a future spouse to include in the planning process. That's why we needed Tiffany. She walked us step-by-step through the wedding timeline. There were so many "behind the scene" items to consider, things critical to a successful wedding, but ones we never would have thought of on our own. Through our conversations, my future spouse and I developed a greater understanding of what each of us wanted in the wedding. Tiffany guided us towards consensus so we both felt valued. The wedding was becoming our own. In the month leading up to the wedding, Tiffany handled the details. She called our vendors to confirm times and expectations. She checked in to make sure we were all still on the same page and tasks were being completed according to our timeline. If something was amiss, Tiffany took care of it with grace. She handled the details so I didn't have to, freeing my time to be with family and friends. The day of our wedding is still a blur in my mind. I remember the people, the laughter, the dancing and my now husband serenading me with a song. We were blissfully unaware of the magic Tiffany preformed that night. From the videographer whose brand new camera failed, forcing him to run out and buy a new one hours before the ceremony, to the police arriving due to noise complaints from the neighbors, Tiffany handled each crisis effectively from behind the scenes. For me, my spouse and our guests, everything was beautiful and seamless. Tiffany went above and beyond that day to ensure everything was perfect. So why did I need a wedding coordinator? I didn't. I needed Tiffany.
---
SUZANNE IS INCREDIBLE!
Reviewed on

4/16/2015
Amanda T
Suzanne was an absolute rockstar at our wedding - I wasn't even part of set up on Saturday. She was great and coordinated all the set up and spoke to all the vendors anytime something would arise. I was able to focus entirely on my guests and having a great time. Several of the... Read More guests, including my mother, MOH, and best friends all remarked how amazing she was. I truly had a Carefree wedding and would recommend her to anyone. She was flexible and worked with our goofy families/DIY wedding/Chinese tea ceremony. She gave us a great questionnaire that helped us think through all aspects of the wedding, down to the little details we may not have otherwise considered. She was a great help throughout the entire process. Thank you so much again, this was amazing. Matt and I had the time of our lives.
---
Suzanne is a Miracle Worker! Carefree is the perfect name of my Wedding Day!
Reviewed on

8/07/2014
Kristal R
Suzanne took the job as the coordinator of my wedding 2 WEEKS before my wedding!! That right there in itself is amazing! :) She is super organized which is my thing so I loved that! Also, she and her crew made my day easy and carefree :) Amazing personality and she totally... Read More pulled off all one million things I asked for! :) I would definitely recommend her to everyone! On top of how amazing she is already she drove down from the Austin area to my wedding in BOERNE! I'm forever grateful! :)
---
Need MORE stars for this Saint!
Reviewed on

6/11/2014
KARIN M
Taking on the responsibility of coordinating a wedding, at the eleventh hour, because another professional has failed miserably at the job is risky and demands twice the amount of work and dedication. There is inevitably additional work with organization, communication and... Read More labor. I don't know many coordinators that would/could accept such a task. Add to this an extended venue distance, heightened expectations and emotion levels and it absolutely demands an experienced professional with a superb balance of grace and authority. Suzanne embraced our challenges efficiently, with consistent confidence and caution. She listened extremely carefully, took notes and verified her understanding, she asked all the right questions. She helped us establish our priorities, was realistic in her commitments to us, based on those priorities and time constraints and devised a step-by-step plan of action. Suzanne was professional and calm. She handled every detail, brilliantly. In a little over four hours, she met with the bride and both moms and flawlessly transformed three nearly desperate women, in the midst of a heartbreaking situation, into a confident team of unstoppable determination. I have long been a fan of wedding coordinators, to ensure a once-in-a-lifetime experience that you deserve. The job is intensely stressful, it is demanding, it is hard work. It absolutely requires someone unbiased and focused, with a flawless sense of organization, preparedness, commitment and communication. Someone with the resources physically, emotionally and mentally-who has genuine and deep compassion for the heart and vision of her brides and a TEAM of trusted cohorts (who work extremely hard) to pull it all together. Not everyone has what it takes. I don't have what it takes, trust me….YOU don't have what it takes! Most "coordinators" do not actually have what it takes. SUZANNE DEFINITELY HAS WHAT IT TAKES TO DELIVER YOUR CAREFREE WEDDING DAY!! I cannot possibly, more highly recommend her as your wedding coordinator and will tell everyone I know about everything she did for us so that we could forever remember this as a truly spectacular day for our family and friends. I can honestly say that if she were not in charge of the wedding, I would be buried in regret and sadness now. Instead, I cannot keep the smile off of my face at the lovely celebration we all experienced.
---
Suzanne makes wedding dreams come true.
Reviewed on

3/20/2014
Amanda S
When my husband and I tied the knot we always knew we wanted someone who could design and hold a wedding ceremony unique to us and no one else. As parents of two late daughter's we wanted to find a way to incorporate them into our service as being part of our family. Suzanne did... Read More more than just that, as a mother and new wife I will always be entirely grateful to the time and thought she put into designing the ceremony of our dreams. If you are looking for someone who truly makes your day about marrying your best friend, I would highly recommend Suzanne. We also had her as our coordinator and she was nothing less than perfect and professional in every situation handled. Not a single detailed went untouched, not a single issue arose; she even remained in contact after the wedding, and thanks to her we enjoyed our entire day carefree. Planning your perfect day takes so much time and effort that putting the responsibility into the hands of another on your wedding day is a huge decision to make and after having only talked to Suzanne for five minutes I knew she was the real deal. I would not recommend anyone so highly if I did not feel she truly made the wedding of my dreams come true. I can promise choosing carefree bride was the best decision we made for a day that creates memories for a lifetime. Thank you so much Suzanne, anyone who meets you can tell how dedicated and passionate you are about creating the perfect wedding day. We will never forget how memorable and personal you made it for us and our family. Amanda & Henry Sanchez
---
Day of coordinator.
Reviewed on

3/13/2014
Jalee D
I was recently Maid of Honor in my best friends wedding, where she hired Suzanne as her coordinator. With all the stress a bride goes through planning their big day, Suzanne made sure to ease her mind in every way and the wedding could not have gone smoother. There was never any... Read More questions where we, the wedding party should be during the wedding. She was extremely professional and did such an amazing job. I would definitely recommend her to anyone in the area!
---
Super Suzanne
Reviewed on

3/12/2014
Maggie J
I met Suzanne several years ago when she worked at my best friend's wedding and I fell in love immediately. We've kept in touch ever since, and when I got engaged last year she was one of my first calls. I was delighted that she was available! She shared my excitement for the... Read More upcoming wedding, and helped me define what I wanted and what my priorities were. As a direct result of her input, I was able to keep my wedding within budget and within the scope of our theme. She listened to my concerns and helped me give my fiancé a voice in what he wanted for our wedding. She took over contacting my vendors the week before the wedding and ordered me to relax. And I did!! Now to the specifics: Suzanne corralled my wayward family members both during the rehearsal and on my wedding day. She handled all the details with skill and grace. She kept the pace of the evening moving without rushing anyone. She made sure my husband and I had drinks, time to eat, and ample time for pictures, all while making sure we were able to socialize and dance. She let the wedding party know where they were supposed to be and when. She handled the vendors. She had a smile on her face every time I saw her. I honestly, to this day, don't know if anything went wrong on my wedding day. Suzanne is a wonderfully skilled professional and I would highly recommend her to anyone looking for day-of coordination. She simply loves LOVE, and she is truly devoted to making her clients' wedding days memorable. Many of my friends and family have remarked on how impressed they were with her, and I am so proud to have had such a good friend do such an amazing job on one of the most important days of my life.
---
The Perfect Wedding
Reviewed on

5/14/2013
Brad K
When Heather and I first started talking about getting married, we considered doing it all ourselves. Looking back, we must have been crazy. Hiring Suzanne was absolutely the best decision we could have made. She made fantastic suggestions for vendors, created a manageable... Read More timeline, and helped us consider things we never would have thought of. She was always in touch, and as the day drew near, she stayed on top of us for deliverables and synchronized the last details to a tee. The day of the wedding, she and her team set everything up right on schedule, and managed last-minute changes with grace. The ceremony and reception were beautiful. We left straight from the wedding to go on our honeymoon and we both were confident that all of the post-wedding work was being handled. In the end, our wedding was in a word, perfect. Thanks Suzanne. You did an awesome job!
---
Be a Carefree Bride!!
Reviewed on

12/16/2012
Natalie W
Suzanne Louzau was our officiant, as well as our day-of event coordinator. We paid for her officiant services and learned of a contest she was hosting to win her day-of coordination package. We entered the contest and won! Suzanne was extremely helpful, friendly, and just a... Read More life-saver when it came to our wedding. She was calming, and took care of my husband and I with extreme attention and care. Even though her services were free for us, she gave us her everything, and it made a HUGE impact on the quality of our wedding day. Our venue gave us a day-of coordinator with the purchase of the venue, and Suzanne was a million times more helpful and involved than the venue's coordinator. SO glad to have had Suzanne with us for our wedding day!! Our ceremony was a memorable and unique ceremony for both my husband and I, and for our guests. People are still talking about how wonderful it was!!
---
Meet The Owner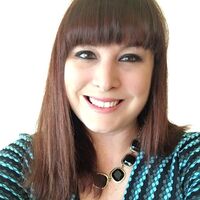 Tiffany Averill
My wedding was the absolute best day of my life - and - embarrassingly, at times - I still get happy tears just thinking about it. My goal is for you to have that kind of day: That perfect day full of love for you and your partner. Keeping on top of the many details of an important event can get overwhelming. I am a perfectionist by nature, and encourage that you let me do the hard stuff for you! Meanwhile, you and your partner can relax and enjoy your day. You can trust me to be an extension of yourself when it comes to your wedding details, including being your advocate after the wedding.