Home

Chic Parisien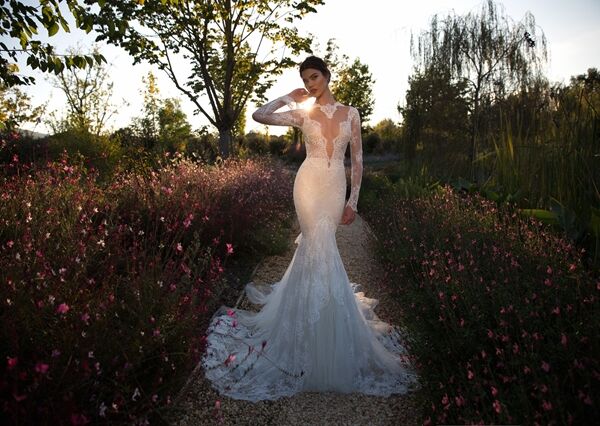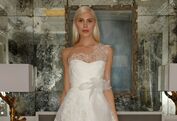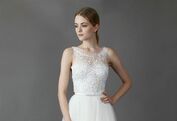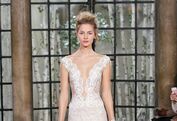 About this Vendor
Serving discerning brides for more than 45 years
Recognized locally, nationally and internationally as a South Florida institution since it opened in its original Miracle Mile location in 1969, Chic Parisien Bridal Boutique is renowned as a leader in the industry.
Details
Flower Girl Dresses, Mother of the Bride Dresses, Wedding Dresses, Dresses, Alterations, Fashion
Contact Info

3308 Ponce De Leon Blvd, Coral Gables, FL
my dress was a dream come true
Reviewed on

1/16/2014
Melissa D
my dress was a dream come true
---
SO WONDERFUL!!
Reviewed on

1/09/2014
Cristina M
I had a disastrous experience with the first dress I purchased at Merlili. Chic Parisien agreed to sell me a sample dress only 3 weeks before the wedding! They had all of the alterations done in time. This is the best wedding dress shop in Miami!!!
---
My wedding dress store
Reviewed on

10/24/2013
Francis R
I bought my wedding dress during a trunk show at Chic Parisien. I can honestly say that the service I received was amazing. The dress was perfect and it arrived in time for all of my fittings.
---
Perfection!
Reviewed on

7/08/2015
Alexandra M
After I got engaged, one of the first things on my list was to find the perfect wedding dress. I wasn't sure what I was looking for exactly, but started to research bridal salons in South Florida. I fell in love with a Lazaro gown and found out that there was an upcoming trunk... Read More show, so I made an appointment. Not only did I find my perfect dress, but I got to meet Lazaro too!!! I went on a Friday morning (I recommend going during a weekday because I heard that it gets crazy there during the weekend). The team there is wonderful, and offered us champagne each time we came to visit! Alterations were also flawless! I would definitely recommend Chic Parisien to any bride looking for the perfect wedding dress!
---
Reviewed on

5/26/2015
Giovanna Z
Pros -Champagne -Beautiful Dresses Cons --Dressing room was really hot- her ac was broken or something --You have to dress in front of whoever you bring with you. --Lucy --Pushy Sales -- You can't look through any dresses, you show them pictures and they bring you a... Read More few. Lucy says trying on any more than 5 dresses is too many! --Ruined my dress shopping experience, haven't been anywhere since. --The dresses I showed them that on theknot says that have, they didn't have. Not any of them! & I showed her 4 that her shop was supposed to have! Most girls dream about wedding dress shopping, and saying "yes to to the dress". When I walked into Chic Parisien I was impressed, they greeted us immediately. Since we were early for our appointment we had to wait, however they brought us champagne! I was so excited for my experience, My sisters and mom were in town just for the occasion!! But here is where my dream experience went sour. We meet our sales associate Lucy and when we told her our budget, she said our dresses start at $3,500 so there won't be many options for you. (if you are wondering, our budget was over $3,500 and when I made an appointment they told me they had plenty of dresses in that range) Now let me tell you, I have a very sarcastic personality and can pretty much take any dig you send my way. But when someone makes you feel that your budget isn't good enough, or tries to push a sale on you, it's not a good feeling. In fact its a TERRIBLE feeling!!! I am in sales, and by making people feel bad about themselves and what they "can" afford or "want" to afford isn't the best way to "seal the deal". My experience was SO terrible 2 months ago, that I haven't step foot in another Bridal Salon, and do not have a dress yet. To be honest I am not looking forward to stepping foot into another Bridal Salon. My recommendation if you want to try this place, is not to have Lucy as your sales associate. I hope no one ever has to go through what I did!!!
---
Chic Parisien Wedding Gown
Reviewed on

1/11/2015
Alexa M
After visiting at least 6 wedding gown boutiques and trying on at least 20 wedding gowns I finally said "yes to the dress" at Chic Parisien. My dress was by Legends by Romona Keveza. The boutique attendant was so helpful. I told her my price range and style I was looking for... Read More and she went to work! They were able to make special alterations to the back of the dress since I wanted it to be lowered and the lining removed to leave just the lace on the back to give it a more see-through look. During my last fitting they fixed a minor detail in minutes and made sure I left with my dress exactly how I wanted it to fit.
---
Worst experience ever
Reviewed on

10/15/2014
Nathaly L
I made an appointment at Chic Parisien for Saturday, Oct 11th. I arrived 20 minutes early and I was greeted by a very nice girl. I waited for about 30 minutes before a sales representative approached me but it was fine since I had arrived early. My sales representative was Lucy,... Read More she asked me what style I had in mind and then proceeded to ask me what my budget was. I said I would like to stay under 4,000 and she immediately proceeded to say " You won't find anything for that price here, do you still want to try on dresses?" I said yes, the budget is negotiable if I find my dream gown. I had gone with my maid of honor and my mom, they both waited outside while Lucy brought in dresses for me to try. I should mention that she brought dresses completely different from what I told her I wanted, but i didn't want to be rude so I proceeded to try them. As I tried the first Monique Lhuillier, she asked me where else had I been to try dresses. I told her the few that I had gone to and she and her response was "Huh, buying a dress from those stores is like going to Mcdonalds or David's Bridal. Mass production in china, very cheap stuff. You won't find anything like that here" I stayed shocked as to her lack of professionalism and etiquette. The dresses I had tried on were either pearl or lilac, so I asked her for ivory or white and she said " We don't carry white dresses here, no good designer makes wedding gowns in white." I felt in the twilight zone. To make the story short, she was very rude to me and my maid of honor and mom. She made it seem like we could not afford the dresses there and when my mom asked her a question about the material, she would give her an attitude and brush her off. If I were a bridezilla, I would have told her something. But I was not going to lower myself to her level. It was a very disappointing experience, the lack of professionalism and respect for a potential client leaves me never wanting to go to your store again. Also, I will make sure that my friends and colleagues in the Wedding Industry (Yes I happen to work for the industry) know about this.
---
LOVE, LOVE, LOVE
Reviewed on

7/08/2014
Aileen H
This place is amazing! The staff is so sweet and helpful. They have a beautiful selection of dresses and a wide variety. A true "Say yes to the dress" experience :)
---
Chic Parisien Had THE Dress
Reviewed on

6/29/2014
Marisa M
Went to about 5 place in New York and a couple other in Miami to land at Chic Parisien to find an amazing Templerly London lace dress that luckily was also on sample sale. The dress almost fit perfect but the shop took care of all the alterations and fitted me with the ideal... Read More vail. Thank you!
---
Great selection of dresses
Reviewed on

7/22/2013
Emily M
Lucy, my consultant, did a fantastic job of showing me dresses that flattered my body and were within my price range. I thought that the alterations experience could have been better, as it was difficult to communicate with the seamstress.
---
Beautiful Dress!
Reviewed on

7/14/2013
Brianna G
The dress and associate who helped me, Valentina were both amazing!! I tried on a handful before coming across a Romona dress that left me breathless. It was a bit off my budget but once Valentina finished the ensemble with the veil and bouquet, I was sold. It was everything... Read More I wanted and I felt amazingly beautiful in it. She continued to call me keep me informed every step of the way. Needless to say, the pictures are in and they look amazing!! I would recommend them in a heartbeat.
---
Stunning Gowns!
Reviewed on

3/04/2013
Lindsay H
If you're looking for a great selection of the most current, fashion forward wedding gowns, this is your place. I found my dress in less than an hour and it was the first and only shop I went to. When I got there, I had a vision of the kind of dress that I wanted, and ended up... Read More going with something in a completely different direction. The sales associate really opened my eyes to a style that I hadn't imagined I could pull off. The only problem I ran into was when it was time to negotiate the price. It was a Saturday morning, the dress and veil I selected were quite pricey and the sales associate told me that she could not offer me a discount unless I put a put a 50% non-refundable deposit on the dress that day. She wouldn't let me think about it an get back to her on Monday morning. The pressure I felt to make the decision at that very moment kind of sucked the magic out of the experience. But I LOVED the dress and I knew it was the one so I took the plunge. From there on out, everything was smooth sailing. The alterations were fast and easy once the dress came in, and it was more beautiful than I remembered it being the first day I tried it on. My dress was made by Manuel Mota, full ball gown with tulle. I was amazed at the end of the night how little damage there was to the very delicate tulle on the gown... it held up beautifully!
---
Sloppy, Unorganized, Snobby, Apathetic, Disinterested
Reviewed on

1/23/2013
Michelle S
Wow- where to even start? I stopped in the store on my way out of town for a cruise looking for that one special unique, not "cookie-cutter" dress. I immediately was shoved into a dressing room and asked a million questions. The lady was helping me did not care about my wedding... Read More or the style that I wanted. She insisted that she knew best and that she would bring in 6 dresses for me to try on. She left and came back with 6 dresses two of my style and 5 of hers. She invited some intern in and they told me to get undressed. I am a little shy and don't even like changing in front of my own mother- so now we have a consultant, an intern, my mom, sister, and then my aunt who I barely know (but she suggested the place so she had to go). She kept telling me to hurry up. I was very overwhelmed. I found my dress (the one style dress that I suggested) and was so happy! The consultant was like is this it- ill need you to fill out the paperwork. Before I could even get dressed she was in my face with a clipboard telling me how much I had to pay when I needed to pay and to sign it. Just so you know all this information that she is throwing at me during the greatest and most nervous moment of my life so far is not written down anywhere. I sign it and she shoo's me out to the desk in the front to pay my bill. She never congratulated me, never thanked me- when I left room I never saw her again. The sample size I tried on fit like a glove and I wanted to make sure that they ordered that size for me. I called when I got back from my cruise to check in on the size and I got several different answers every time I called. If this place is so good- shouldn't they have my information on file and be able to just pull it out. Oh wait forgot to tell you the receipt I got- is on a standard invoice sheet from staples. Sketchy to say the least. Come October I get a call to pay a portion of my bill. They had informed me that I could pay as I needed until the dress came in. Dress was ordered in June- to be delivered in January. I could not pay all of it yet and had planned on making a payment in November. They called me every three weeks to tell me about trunk shows- why would I need to go to a trunk show when I have already ordered a dress from you? Thanks for making me feel like my experience was unique. I got a call at the beginning of November saying my dress was in- I was so happy. I let them know that I would be calling in a week to pay off the dress. I called back ready to pay the dress off and get it shipped (I live out of state) and they informed me that my dress was not in and that it should be shipped sometime in January (original ship date)- ok #2 sketchy moment. I called in January to pay the remaining balance and they said that they would call me by the 22nd to let me know status of dress. I did not hear from them so I called- the guy on the phone said that the lady with all the files was not there and he didnt know the status on my dress. He then said she would call me the next day and hung up.
---
Fantastic Dress Shop
Reviewed on

11/18/2012
Jasmine P
They are the best dress boutique in south florida.
---
Love Chic Parisien!
Reviewed on

10/07/2012
Katie H
This salon is impeccable. The selection is definitely high-end, but if you are willing to buy a sample dress during one of their trunk sales, you will not be disappointed and will have a dress that is truly unique and fabulous.
---
Perfect
Reviewed on

9/17/2012
Guessly J
Chic parisien was great in customer service, and in their bridal selection. Lucy was my Assistant, and I am forever grateful to her for helping me find my "WOW" gown. the shop was on point in all aspect, from the purchase to the altering. Definetly make them one of your bridal... Read More store destinations.
---
They meet all your expectations!
Reviewed on

4/04/2012
Rebecca S
Yes, the sales lady, Lucy was extremely pushy and I did feel like I was buying a car. But I will say that my dress was beautiful and altered like a gem. I have no complaints, they were really 5 star!
---
meh
Reviewed on

2/09/2012
Anais G
A bit snobby, ok alterations, gorgeous dresses!
---
Great Experience
Reviewed on

2/07/2012
Natalia S
I went to Chic Parisien without knowing what exactly I was looking for. They made looking for the perfect dress a very easy & enjoyable experience. The entire staff as very nice & was willing to work with my busy work schedule.
---
Most beautiful dress
Reviewed on

2/02/2012
Marissa C
I had the best experience buying a wedding dress from Chic Parisien! They were so helpful, such professionals, and did the most amazing altering. They were always friendly and had the most gorgeous gowns to chose from.
---
Exchanged my dress 2 weeks before my wedding
Reviewed on

1/26/2012
Christina P
At first the level of service at Chic Parisian was not that great. The woman I originally had when choosing my dress was not the friendliest and was a little pushy. When I went for my first fitting, the seamstress only spoke Spanish. Lucky for us, my best friend spoke Spanish... Read More and was able to tell her what we wanted, but it was quite frustrating. After telling someone our issues, they didn't seem to care too much. I decided I wanted a different dress as after my first fitting I really was unhappy with it. I called Chic Parisian to find out if they had 2 other dresses I was interested in. She was able to do a full exchange for me and I was so happy. From then on, I had wonderful service.
---
Exceeded my expectations....
Reviewed on

1/22/2012
Crystal R
Realizing that this boutique has not received the best reviews previously, I need to defend the quality and thoughtful service I received there. I had been to several stores prior to my appointment and had not found a dress that "had to be mine." I went with a small group of... Read More family except for my mother who was out of the country. I knew immediately when I tried on my dress and my family could not agree with me more. As I wanted to ensure that my mother felt a part of the process, I called the boutique to ask if they would help me do so. The staff was more than willing for me to come back a month later with my mother and 2 sisters to "try" on dresses. My salesperson was not available, but she had pulled 4 dresses of different styles out for me to try on for my mom, with the last dress being mine. They really dressed up my dress with the veil and jewelry to give my mom the full effect. When I asked my mother if she liked the dress, she was hesitant b/c she didn't want to influence me but she did agree that it was beautiful and at that point I revealed to her that this was dress that I had purchased. She could not hold back the tears and I am sure that many of the staff members had some as well. What impressed me with this example was that the store didn't have to do what they did for my mother and I, knowing that I was going to end in another sale. They helped me surprise my mother and also gave me the gown of my dreams and for that, I will be eternally grateful.
---
Horrible Experience
Reviewed on

12/11/2011
Amy C
I was so excited to go wedding dress shopping and Chic Parisien was my first stop. In the beginning, Lucy our consultant was very charming. She took the time to look at all my pictures and we spoke about my budget. Before I even went to the store, I called ahead and asked if... Read More they had dresses in my price range and was told "absolutely". When I finally found the dress of my dreams, they brought us champagne and rolled out the red carpet. Then Lucy told me I would have to spend 3,900 on the dress and veil (not including taxes!!). My family was shocked as was I. I had been reminding Lucy of my 3,000 budget on every dress she pulled. Immediately Lucy, the charming sales associate, turned into Lucy the pushy, rude, car salesman. Me: "Lucy,this is just too high. My budget was 3,000" Lucy: "This is a 6,000 dress which I got down to 3,400!! This is a DEAL!" Me: "Ok. But again my original budget was 3,000 for a dress." Lucy: "Well what did you expect! I mean did you think alterations and a veil would be FREE???" Me/Family: "Well this is our first experience doing all this and we didn't know alterations and a veil would be almost 900 more." Lucy: "Well we just don't carry dresses that are $3,000. That's just a weird number for a budget." She continued to tell us that this was a deal and that she would only be able to do this today, that the dress would certainly be gone by tomorrow. It was a horrible feeling, especially to be doing this all still standing in the dress of my dreams while awkwardly holding champagne. We asked her to give us a moment and instead she was flinging the dresses off the hangers and out of the room. I don't think she could have gotten me out of the dress any faster. When she heard that my family and friends were encouraging me to just walk away she said "3,700 but that's only if you do it right now!!" The more she pushed, the more uncomfortable I became. In the end, I left the store very unhappy. I was terrified that all my dress shopping experiences would be like this. However, I had a second appointment scheduled that day at J Del Olmo (only 3 minutes from Chic Parisien). From the moment I walked in to J Del Olmo, it was a completely different experience. My sales consultant was very sweet. She didn't pressure me at all. She let me try on the dress, told us a little information about it and then walked away so I could have a moment with my family and friends. It was by the third dress that I knew I had found THE ONE. Overall, J Del Olmo worked with me on my price. I told them 3,000 when I walked in the door and I spent 2,200!! The service was excellent and I am so glad I didn't cave to the pressures of Chic Parisien. My advice to future shoppers, skip Chic Parisien and visit the bridal shops on the Miracle Mile.
---
Beware of add on sales
Reviewed on

12/06/2011
Kristin W
They have great dresses. I purchased an Anne Barge dress there during a trunk show. That whole experience was amazing. However, the staff, excluding my sales person Lucy and the head seamstress, can be a bit snobby. Its a pretty small store so the selection is lacking.
---
Vivian and Sal's Wedding
Reviewed on

11/19/2011
Vivian F
My photographer made my appointment, along with other appointments in other shops as well. Little did I know the first class service and the first rate selection I would have to choose from. Lucy helped with several choices, after she gathered the pertinent information needed to... Read More fit the venue. The last dress I tried on was the winner - a Monique Lhuillier original from the trunk show being held there that week. It was stunning and the whole experience was so much fun. Thanks to everyone involved!
---
Send Message