Home

CK Entertainment Inc.
About this Vendor
CK Band Most in Demand Wedding Band!
The CK Bands have been keeping everyone dancing for many years at some of the most notable wedding and social events in Florida. For more than two decades, they covered all styles of music favorites from Standards, Motown, Top 40, Swing, Big Band , to Hip Hop, Salsa, and they are bilingual as well. We always play your Requests!
Details
Caribbean, Classical, Country, Dance, Disco, Hip-Hop, Jazz, Klezmer, Latin, Pop, R&B, Rock
After Party, Ceremony, Reception, Wedding
Live Music, MC Services, Recorded Music, Sound Equipment, Music





Reviewed on

6/20/2017
David H
This band made the wedding a success. Everyone of all ages was pleased with the music. They play it all and very well. Moreover the price was reasonable and the business was very professional. Prompt call back, good communication, very responsive to change. On time,... Read More cooperated with venue and the whole process was seamless. I would have another wedding just to hear them play again.
---
Reviewed on

10/27/2015
Paul S
We checked out the CK Band at a convention they played at the Eden Roc Hotel in March. We liked what we saw and heard. They really were a great band for our Wedding, Many Guests asked for their Business cards Very Happy
---
The CK Band
Reviewed on

3/12/2015
Arlene S
We had the CK Band from CK Entertainment for our wedding over the weekend. We still are so happy With this band. They are very Professional and played all our requests, Great Singers and Horn Players Just wonderful! All my guests are amazed how good they were!
---
Reviewed on

11/02/2017
Katie C
We had the CK Band for our wedding in October. What a great band. Kept everyone dancing all night Very Professional, on time and easy to work with Very Pleased with our Choice.
---
Reviewed on

10/31/2017
Janet J
We had the CK Band at the Ritz Carlton last Saturday and they were great. The bandleader was very cooperative through the whole process Everyone is still talking about how great the CK Band Is. Very Happy
---
Reviewed on

7/26/2017
Susan l
We had the CK Band Last week at the Diplomat hotel. The CK Band was outstanding! Very Professional, female vocalist was just great and Carey, the Band leader was a pleasure to work with. Very Happy
---
Reviewed on

4/07/2017
John G
We had the CK Band for Our Wedding on March 25 in Key Largo. What a great Band, on time, easy to work with, Played all our requested songs. Carey the Band Leader took care of everything we asked for. I highly recommend the CK Band!
---
Reviewed on

3/08/2017
Susan A
We had the CK Band for our wedding last weekend. The CK Band is a class act. Professional, easy to work with for our special songs Carey , the Band Leader was great to work with. The Band kept everyone dancing! Very Happy
---
Reviewed on

12/06/2016
Marie T
We had the CK Band last weekend for our wedding. They are a class Act, Very Professional and sounded Great. Very Happy
---
Reviewed on

10/11/2016
We had the CK Band at our wedding on September 23, Wow what a great band. They played all our special tunes and keep the dance floor full all night. Very Happy with my choice. Thank you CK
---
Reviewed on

10/04/2016
Susan N
We had the CK Band Last weekend for ur wedding at the Loews Hotel. Great Band Easy to work with! Very Happy
---
Reviewed on

8/09/2016
Catherine S
We just had the CK Band for our wedding in Naples, FL. They were very professional, sound was great. Carey the band leader was a pleasure to work with. Great Vocals and horns. My guests are still saying how great the CK Band was, Very Happy!
---
Reviewed on

3/28/2016
Kerri T
CK Entertainment is a class act. They had everything set up before hand and wore professional attire. We hired CK Entertainment to perform for our wedding on March 12, 2016. They were everything we hoped for and more. Our favorite thing about CK Entertainment is that they feel... Read More out your guests and play music that they know your guests will enjoy. Our guests were dancing all night and having a great time. It has been over two weeks since our wedding, my husband and I are still getting phone calls about how awesome our wedding was. This was all because of CK Entertainment. CK Entertainment is reasonable as well. They are not over priced like most bands. If you want your wedding to be a success, I would hire CK Entertainment in a heartbeat. Carey was wonderful to work with and was very prompt with emails. Thanks again CK Entertainment for making our wedding day so enjoyable.
---
Reviewed on

12/15/2015
Joan a
We had a last minute change of our wedding date and we saw the CK Band at Mar a Largo playing for a charity event, We wanted them and they were available So we hired the CK Band for our wedding on Sunday. They were great and met all our expectations! They were fantastic... Read More Very Happy!
---
The CK Band
Reviewed on

12/08/2015
Katy G
We had the CK Band last weekend for our wedding They were Great. Made our whole evening wonderful.Carey the band Leader was very Helpful since we did not have a wedding Planner Very Happy
---
Reviewed on

11/24/2015
Susan M
We had the CK Band this moth for our wedding. The band was Fantastic! Loved Them , all my guests asked for their business cards
---
Awesome Band
Reviewed on

11/22/2015
The band was fantastic. All our guests were dancing the entire wedding. The guests all raved about the music.
---
My thoughts...
Reviewed on

11/12/2015
Charlie K
I wasn't going to write this review as I was always taught if you don't have anything nice to say don't say anything at all. And then I thought of another bride excitedly looking for a band and coming across this one (as I did) with only good reviews, booking them, and then... Read More having the same poor experience that I did. I watched the videos and checked everything everyone had to say about them, and although the videos looked out of date – they were listed as a "featured" vendor on The Knot's website so I put my trust in that along with the good reviews. I spoke with the manager on the phone – Carey and he was super helpful when I was asking for a quote and for more info. He added more value by telling me that he would play more instruments himself for free – which I thought was really nice of him. As soon as I paid the deposit everything changed. He was no longer helpful, he appeared abrupt and his emails came across borderline rude. I had a planner so she took over thankfully and all I had to do was complete a Bridal info sheet with names, roles, song and genre choices etc. I completed it with our choices and it's sad to say but they didn't play even one of the listed songs – not one! I never really noticed on the day, however afterwards I realised that we may as well not have bothered sending it. If they had any issues with the songs or queries I would have expected them to ask for clarification or more info – both of which they didn't do. When our first dance song came for some reason on they only played it in the instrumental version – despite the fact that they had two singers. As weird as that was we made it special by everyone else singing the words. I had no issues with the strings that were played during the ceremony or the piano that was played during the cocktail reception. My issue was during the party. There was no atmosphere, they didn't play much to get the guests dancing and the female vocalist's voice was poor. It wasn't strong at all and she was hard to hear with the live band playing. I felt the band played well, however I found out after the day that they complained about the food and went to the bar and got free alcoholic drinks on more than one occasion. They had way too many breaks, and at one point when I think they'd been gone about 40 minutes the best men and the planners assistant all spoke to them separately about the music and coming back. They played until not one minute past 11 and when my brother asked for a last song they wouldn't allow it. The planner also informed me that they demanded another $150 on top for something the day after the wedding, which we refused to pay, sent an email response similar to this and never heard anything back. Such a shame that we spent so much and it was poor, however we didn't allow it to ruin our day as thankfully we had a party bus and a 45 minute journey back to make up for the lack of the partying. I wouldn't recommend them based on my experience.
---
Reviewed on

10/29/2015
Mary C
We had the CK Band play our Wedding. It was a Jewish wedding and they played all the Hora's we asked for. The Band had a great Sound, Female and Male vocalists were Outstanding. So were the horns! Very Happy
---
Reviewed on

10/27/2015
Lori S
WE had the CK Band on our wedding October 4. Great Band , even had them play an hour extra. Kept our guests dancing all Night.
---
The CK Band
Reviewed on

10/27/2015
W had the CK Band at the beginning of this month. Having seen their website and speaking with the Band Leader, Carey Kleiman we decided to book them They really delivered more than we expected. Played all our requested songs, Great Horn Section and Vocals. VERY Happy!
---
Band and Entertainment
Reviewed on

10/21/2015
C.K. Entertainment was the first band I listened to when I began my search for a band. The group had the sound I was looking for and they delivered it 100%. They really made the evening enjoyable.
---
Whitedreamsevents
Reviewed on

10/14/2015
Thank carey ,the night was perfect with your band. The music was perfect the sound and the vocalist over the top. For sure I will contact you for to use your band for my future events.
---
Reviewed on

9/10/2015
Susan S
We had the CK Band for our wedding last week. They were great, Carey the Band leader was great to work with, The female vocalist was outstanding, Horns were wonderful. Very Happy
---
Reviewed on

7/07/2015
Maria P
we had the CK Band on July 4th for Our Wedding. Boy, they delivered Musical Fireworks! The Band was great, incredible vocals and horns Carey, the Band leader also was easy to work with. Very Happy
---
Meet The President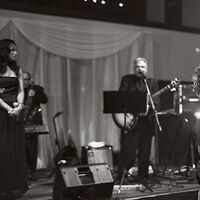 Carey Kleiman
Carey Kleiman received his Bachelors & Masters Degree in Music from the University of Miami. Over his career he has performed and produced with Ray Charles, Frank Sinatra, Boyz to Men, Woody Herman, Kathy Lee Gifford, Tony Bennett, Bee Gees, and Justin Timberlake and served as a musical supervisor/contractor for syndicated television Shows. . As a woodwind doubler he has been featured on recordings and television shows on Clarinet, Saxes, Flute and Piccolo In the 1990's he formed his own music production company serving weddings with my CK Band I have been playing weddings and events since 199