Home

Columbus Wedding Makeup, LLC Airbrush Makeup & Hair
About this Vendor
Traveling Airbrush Makeup and Hair
Columbus Wedding Makeup is a team of artists and hair stylists that come to you for your big day! We do both HAIR & MAKEUP! We specialize in airbrush makeup and large parties. Airbrush makeup is a long wearing finish. Which makes you look like you but at your best! All of our stylists and makeup artist have extensive experience. Columbus Wedding Makeup, LLC was founded in 2011. Tami Krebs is our owner and has been a makeup artist in the Columbus, Ohio area for over 17 years. She is professionally trained by some of the leading cosmetic companies in the world. We'd love to be your beauty team for your wedding day! Please contact us today for a quote!
Details
Beauty Group Bookings, Hair + Makeup Trials Available, Hair Stylists, Airbrushed Makeup, Eyelash Extensions, Makeup, Makeup Artists, On-Site Hair + Makeup, Beauty




Contact Info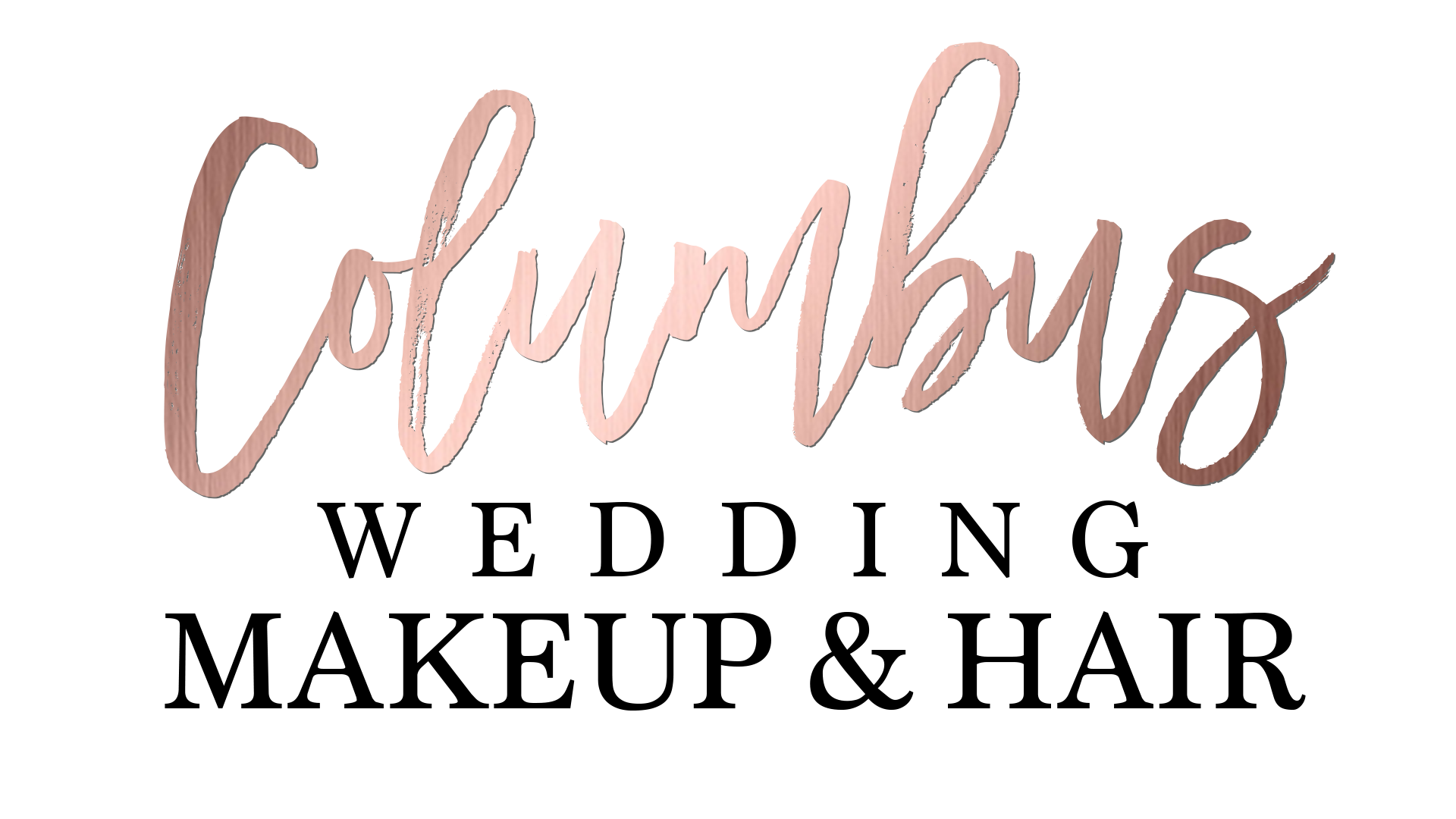 Reviewed on

9/12/2017
Jenna E
Tami was wonderful!! I seriously could not have had a better experience. At my trial, she took her time and made sure my foundation was a perfect match, which is something that was really important to me as a bride of color. She checked in with me throughout the trial to make... Read More sure colors were what I wanted, that my eyebrows were filled in how I liked them to be filled in, etc. On the big day, she was early and prepared and stuck to her timeline to a tee! Myself and the other members of my wedding party who had their makeup done by Tami were so pleased with the results and got compliments all night long. You need Tami and her crew for your big day!!
---
Reviewed on

9/02/2017
Chelsea A
Tami was an absolute joy to work with. She quickly responded to all of my emails and questions and made me feel comfortable through the planning process. She and Stephanie were wonderful the day of the wedding and helped me and my bridesmaids look and feel our absolute best! My... Read More wedding look was 100% the way I always dreamed and it was all because of Tami and her incredible work! I cannot thank Tami enough for making my day so stress free and fun!
---
Reviewed on

11/21/2016
Ami M
Tami and Stephanie made me feel so calm the morning of the wedding. They did a beautiful job on my hair and makeup- making me look fancy but still like myself. They were so sweet and patient with my bridal party and down to laugh with us. I couldn't imagine having to rush to and... Read More from a salon on a morning that busy. I highly recommend them!!
---
Reviewed on

11/20/2017
Katie M
Columbus wedding makeup is amazing!! I truly felt like a princess on my wedding day. Tami is very sweet and my make up artist Lindsey was efficient and professional. I would definitely recommend!
---
Reviewed on

11/15/2017
Kelley C
Lindsay and Tami did a remarkable job not only on my make up, but the moms, and the bridesmaids! Everyone looked so beautiful and flawless! These ladies were such a pleasure to work with and everything was so easy to do! Including the paperwork, payments, and scheduling with... Read More them! I couldn't have asked for a more laid back and stress free experience! Thank you so much for making the ladies who mean the world to me, and myself included feel the absolute prettiest!!!
---
Reviewed on

10/22/2017
Andrea K
Tami did such a great job giving me my vision!! She was so understanding and flexible and talented... would recommend her to everyone!! 😊
---
Reviewed on

9/06/2017
Liz M
Tami and her team did a wonderful job on the makeup for my wedding party on our 5/6/17 wedding. Even though she was not feeling well that day, Tami pushed through and made all of us look so beautiful! I highly recommend going with the airbrushing makeup and Tami's services as... Read More it made us all look flawless for the pictures!
---
Reviewed on

9/05/2017
Tia H
Tami and her team were phenomenal. Everyone's makeup and hair looked perfect and we had a blast getting ready. I definitely recommend booking this team.
---
Reviewed on

8/22/2017
Molly O
Tami and Stephanie were great! They were very flexible throughout our whole year of planning especially because I wasn't a local bride. I kep
---
Reviewed on

8/18/2017
Kelly M
Great experience top to bottom! Tami was so helpful throughout the entire planning process and she did a phenomenal job on my bridesmaids and flower girls (which was NOT easy). Highly recommend!!
---
Reviewed on

8/15/2017
michele b
Lindsay came to our hotel room for hair and makeup for my sons wedding. She was fantastic and did a wonderful job on all of us...from 6yrs to 60yrs! Thanks Lindsay for making us all so beautiful on that special day! Highly recommend!
---
Reviewed on

7/10/2017
Ashley K
We had Lindsay and someone else on our wedding day. I didn't catch the other persons name--and I feel horrible! Both girls were absolutely fabulous. They were super nice and easy to talk to! Both girls were on time and ready to go! Everyone's makeup looked fabulous all night... Read More long. Hands down best decision made for the wedding was booking makeup with Columbus Wedding Makeup!
---
Reviewed on

7/06/2017
Cierra K
Tami was AMAZING to work with! The make up artists were compassionate and listened to exactly what each girl (especially myself as the bride) wanted! I have had nothing but raving reviews about my make up (my husband even noticed!). My airbrush foundation stayed on through the... Read More heat of June as well as through all my tears. I would reccomend Columbus Wedding Makeup for ANY make up needs!
---
Reviewed on

6/24/2017
Brittany G
Tami and Lindsey were fantastic to work with! Tami was always prompt in returning emails and was very flexible, considering I had a smaller bridal party. Lindsey did an amazing job on all of our makeup and was a pleasure to work with! She was open to any questions and requests I... Read More had. I felt absolutely beautiful on my wedding day and received many compliments! I would recommend them to anyone!
---
Reviewed on

6/10/2017
Kelly R
Loved working with this group for make up for myself and my bridal. Lindsey was fantastic -- professional, super nice, very talented & accommodating!
---
Reviewed on

11/09/2016
Brittany L
Tami and Stephanie are both amazing. They made my wedding day perfect. They made my wedding day flow so smoothly. I would recommend them to all brides.
---
Reviewed on

11/02/2016
Christine N
Tami and Stephanie are absolutely amazing!! They arrived on time and had us all ready to go early. They even accomodated my changes in who was having what done. We all looked so beautiful as our pictures prove. Thank you both for everything......esp for making me look like a... Read More queen!!
---
Reviewed on

10/23/2016
Vera F
I would recommend Columbus Wedding Makeup. I got married over labor day weekend and needed make-up/hair for 10 people. Tami and Stephanie arrived at our location at 7am and had us all ready by 11am. Everyone in my bridal party looked beautiful! My hair and make-up was phenomenal... Read More and I looked just as good at 11 pm as I did at 11 am. They were both very professional. My only critique would be that there were some hidden fees (holiday weekend charge, starting before 8am, etc.) that were not included in the original contract. It wasn't a big deal but I wish that was listed upfront.
---
Reviewed on

10/11/2016
Emily A
We had our wedding at Jorgensen Farms. Tami and Shannon came to the farm and did our hair and makeup. Man did we look good! Shannon was able to transform each of my girls hair as well as mine into exactly what we were wanting for the wedding. Tami does an excellent job putting... Read More on make up that looks as natural or done up as you want it. I was nervous about wearing a lot of makeup on my wedding day, but Tami made it look super natural and great with my skin tone. Columbus Wedding Makeup is an excellent company to go through to get the wedding day look you are dreaming about!
---
Reviewed on

9/07/2016
Liz M
Tami and Stephanie are a dream team!!! They are flexible and accommodating and made me feel beautiful for my wedding. We chatted and had fun through the whole process which really put me at ease. I got lots of compliments about my hair and makeup throughout the day and I didn't... Read More need any touchups. Both my hair and makeup stayed all night! I would recommend them if you are looking for the perfect team for your wedding day.
---
Reviewed on

8/29/2016
Heather N
Tami and Stephanie were beyond awesome for our wedding! From the trial to the big day, I was just so impressed by how they understood the vision for the wedding and created such beautiful natural looks for me and my bridesmaids! The hair was fantastic and we had no issues... Read More keeping the styles from falling. Tami's makeup made me feel so beautiful on my wedding day, and I can honestly say that choosing them was a wonderful decision! These two were very prompt with answers when I had questions, and were so sweet to my four year old - Tami even applied a little pink lipstick for her so she could feel like one of the big girls. The little things like this, along with all of their beautiful work is what makes them such a great pair. I would 100% recommend them to anyone who is getting married! The fact that they come to you is also such a relief - no driving from place to place on an already very busy day! THANK YOU Tami and Stephanie - you have got yourselves one very happy bride here! =)
---
Reviewed on

8/22/2016
Chelsea H
Tami and Stephanie were incredible. They came to me and my girls on location with an army of people to make us beautiful for my special day. They were incredible professional and detail oriented. They have vision and we're able to create my exact look based on two photos I found... Read More on Pinterest. They both looked at the photo maybe once but absolutely nailed it and I felt like a princess. I recommend Columbus Wedding Makeup for any Columbus bride!
---
Reviewed on

8/01/2016
Amanda K
Tami was so great to work with. My make up was perfect and lasted throughout my entire wedding. She came to my hotel room the day of the wedding and came completely prepared and made me feel comfortable and relaxed while doing my makeup. I would recommend Tami for any special... Read More event. She really takes time to make you look like the best version of yourself!!
---
Reviewed on

7/25/2016
Ali W
Tami was great and very professional! All of my friends loved their make-up for our day of!!
---
Reviewed on

7/12/2016
Rachel M
Loved my makeup! The services provided were very professional. Communication was timely, clear, and well organized. Would definitely recommend.
---
Meet The Owner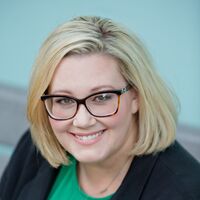 Tami Krebs
I'm Tami!I love all things makeup and hair. I got married 8 years ago & my wedding day was a disaster! I had to take down my hair because I trusted a stylist who didn't have enough experience and wasn't honest. It was the biggest stress of my day. I swore no one should ever feel like that on their wedding day & if I could do something to change that I would. I have a true passion for what we do and I care about you, the bride. This is your day, so hair and lipstick should not be a stress! We've handled 100's of weddings. From large parties to small. We'd love to work with you!