Home

Critical Entertainment DJs
About this Vendor
Connecticut's Most Requested DJ Service Since 1993
Providing you with the very best in DJs, Lighting, Photo Booths, Photography, Videography all under one company. Let us help you customize YOUR reception entertainment and many other services to YOUR specific needs and make the MOST out of your special day! Visit our website or contact us today.
Details
Classical, Country, Dance, Disco, Folk, Hip-Hop, Jazz, Latin, Polka, Pop, R&B, Rock, World Music
Rehearsals + Parties, Ceremony, Reception, Wedding
MC Services, Recorded Music, Sound Equipment, Music, Audio/Visual Equipment



Contact Info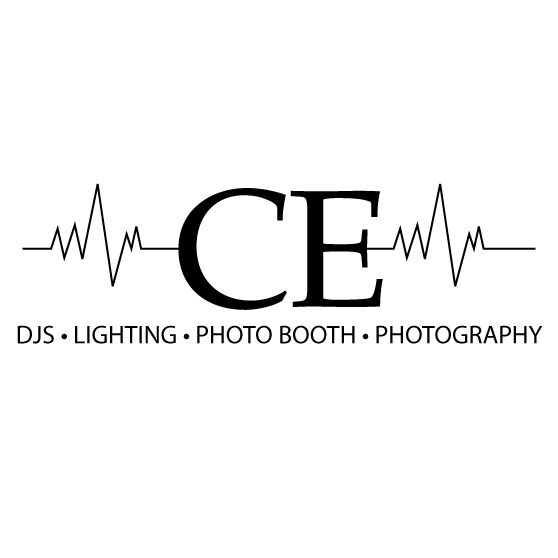 Reviewed on

3/10/2017
Chrystal S
Mike DJ'd for our wedding in February at Anthony's Ocean View. He and his team setup early and were completely prepared. Throughout the evening, they did a great job of playing a variety of music that all of our guests could enjoy. It was a great mix of older classics and newer... Read More stuff, along with requests. Both my college friends and older family members were out on the dance floor throughout the night and had a blast, all the way up until the very end. Mike and his team not only did a great job of playing the right kind of music at the right time, but also did a great job of guiding the events of the evening, from announcing the first dances, to the toasts, etc. Lastly, we opted for the photo booth and it turned out to be a big hit with our guests. It was very big and had many great options that made for some funny pics. I would absolutely recommend Critical Entertainment for a wedding or any upcoming party event.
---
Guests are still talking about our awesome DJs!
Reviewed on

7/19/2015
Christy C
I don't know where to begin! We had an AWESOME wedding and I was completely calm through the entire year of planning, and I have my Dj to thank for that. Yes my DJ! He knows weddings! He guided me through every step from the ceremony to the reception, Mike (the Dj/owner) was... Read Moreauyfcbefvrafaxtfuutwwtrufxwrzdburayxxw amazing! What we found in the wedding world is that most vendors expect you to know what happens at weddings but as a bride who had never been married before and hasn't been to a lot of weddings we didn't know everything that was supposed to be done. Mike took care of everything and because of that I was able to relax and not stress so much. The Djs went above and beyond anything we could have expected! We are still getting text from friends and family about what an awesome wedding it was and how much fun guests had. Mike was the only vendor who through out the year took the time to stay in touch. He got to know us on a personal level so that he knew exactly the kind of music that we wanted at our wedding. He guided us through all the important events at the wedding (cake cutting,bouquet toss, ex) to make sure we were comfortable with what was about to happen and made sure our photographer was there to capture the moment.Everything is expensive when it comes to weddings. Critical Entertainment was reasonably priced compared to other vendors that I looked at and they offered more services then other Djs. He took pictures and video through out the wedding and posted them on youtube and facebook for us to enjoy until we get to see the ones from the photographers. This was awesome for us because my mom was so busy and unable to take pictures that she could still have some photos the day after to enjoy. My parents had so much fun at the wedding dancing with our friends and family! These memories will last a lifetime thanks to the awesome party the Djs helped us throw! Mike is such a genuine person! He stayed true to his word about everyone before and after contracts were signed. This is very rare in the wedding world! Thank you so much Mike for everything you did to help make our day as wonderful as it was! I did so much research on Djs, after 3 wedding expose, 15 calls to different vendors of Djs I can say with 100% satisfaction that Critical Entertainment is the right and only choice for weddings!
---
Reviewed on

1/27/2018
Ashley S
When I say this is a one stop shop, I literally mean it is a one stop shop! We were able to utilize every service Mike offered to us. We took advantage of the Dj, photographer, videographer, photo booth and uplighting! Not one of these services were a disappointment. Everyone at... Read More our wedding kept saying how professional everyone was and how much time and effort was put into everything. Mike made our wedding, wedding of the century! His Djing skills are phenomenal. Even though we had to rush, Mike made it seem as if we weren't rushing at all. At the end of the night, everyone was super pleased with the results! If we had gone anywhere else with all of the services we used we would have been paying double what we paid. Critical Entertainment is very affordable and Mike will work with you to get the best package for you. I just want to thank Mike (DJ) and Cory (Photographer) very much. Without you guys I'm sure my night would not have gone as smoothly as it did and if I had to do it all over again, I wouldn't have done anything differently. You guys are the best! This is a vendor you definitely do not want to pass up on!
---
Reviewed on

11/13/2017
Maggie O
Mike made sure everything went smoothly from our meetings beforehand until the wedding ended. He made sure all the vendors were on the same page, taking away a lot of the day-of stress. I highly recommend them, you will not regret it!
---
Reviewed on

10/30/2017
Brian R
I am not normally the type to write a review but I have to do so with this company. I recently hired Critical Entertainment to handle my large outdoor wedding in September and it turned out to be the best decision I made, hands down. Mike Festa handled everything. He is a... Read More true professional and goes well above and beyond because you feel that he genuinely cares. He is not just going through the motions. He knew where key people were sitting and had eyes on them. He helped with timing of the day- he was the architect of the event. The wedding was smooth as can be and it was because of him. This is a high class company and his staffing are experienced, friendly and respectful. Don't think twice- hire critical entertainment.
---
Reviewed on

10/30/2017
Samantha S
Mike was great. He has music to accommodate all the age groups at my wedding and made sure everyone had a blast! I had the time of my life
---
Reviewed on

10/17/2017
Alexandra M
Mike and Danny were wonderful to work with for our wedding! Mike is the owner of Critical Entertainment and got us set up right away with a great package. He has an awesome system where you get to choose your own music, which was perfect for us. Danny, the DJ for the night of... Read More our wedding, did a phenomenal job keeping the mood high and everyone dancing to the last song! Great job all around - would highly recommend!
---
Reviewed on

10/10/2017
Kate S
Absolutely amazing service! Mike kept the crowd entertained and up on the dance floor when our caterer was delayed. He saved the whole wedding!
---
Reviewed on

9/26/2017
Michelina K
Mike with Critical Entertainment DJ's was absolutely awesome! very organized, knew exactly what he was doing and kept our party going all night long!! Thanks for helping to make our wedding perfect!!
---
Reviewed on

9/25/2017
Stephanie G
Mike and his team did amazing! From the photo booth, the music, and pictures. Everything was incredible! Thank you so much for all your help and helping make our day so special!
---
Reviewed on

9/12/2017
Nicole G
Mike DJ'ed our wedding at Aria on 9/10/17. He was incredibly helpful throughout the whole evening walking us through the process of introductions, cake cutting, bouquet toss etc. and checked in with us often to make sure we were happy. He played every song we had requested and... Read More had everyone dancing the whole night - the dance floor was packed! It was exactly the music we had wanted and could not be happier with how the night went. Also, since this was a Greek wedding, he included the Greek music we had requested no problem. Also, the photobooth was AWESOME and a huge hit and we had a personal monogram that looked beautiful on the wall. He even provided us with a flash drive at the end of the night with all of the images from the photobooth! Would recommend him to anyone looking to make their wedding extra special and FUN!!!
---
Reviewed on

8/28/2017
Stephanie F
Mike did a great job with our wedding a few weeks back! He kept the crowd dancing the entire night with hits from all decades. We also went with the videographer option and they were so in-intrusive I didn't even pay attention to the fact they were there most of the night! The... Read More uplighting was also a great addition to our room to assist with lighting up the space! I can't wait for my brother's wedding next March where Mike will be the DJ- I highly recommend Critical Entertainment for your upcoming event!
---
Reviewed on

8/09/2017
Doris B
Our I DO BBQ entertainment was everything we asked for. DJ Paul filled the requests of our guests which made them want to dance more. We loved the dinner music that was played, as well as the dance music we had chosen ahead of time. Thank you for making our day so memorable!... Read More R & D of CT
---
Reviewed on

8/03/2017
Amanda C
Mike and he's team did a great job providing the perfect atmosphere and ambience for our wedding at Amarante's Sea Cliff. Very timely and professional. Would absolutly recommend them for flawless lighting services!
---
Reviewed on

7/24/2017
Kevin G
Music was good. The pre-wedding worksheet was nice in theory but they only played about half of the songs we requested (at most) which made it feel like a bit of a waste of time but no big deal because the music was good and kept the party going. The photo booth was seriously... Read More the best I have ever seen. A+ and the staff running it was great. Now to the reason they only get 2-stars. The head DJ, Mike Festa, has a lot of room for improvement. The evening got off to a bumpy start when he bluntly told me the wedding could not be outside due to the potential for rain. Less than a week earlier, we had discussed in detail a plan for this situation so it rubbed my wife and I the wrong way when he told us 30 minutes before the wedding that it would not be outside and proceeded to argue with the bride, belittle her opinion, and proceed to do whatever the heck he wanted (luckily our wedding planner stepped in and put him in his place). There were several other occasions that night where Mike disregarded our opinion and seemed to make it all about himself. After we finished telling him about the order of events for introductions, toasts and cake cutting 2 minutes prior, he proceeded in the exact order my wife wanted to avoid, and left everyone to awkwardly join the first dance half way through while attempting to hang onto their glass of champagne. Mike didn't seem to know his place in the wedding. Since when is the DJ in charge of moving the cake (or attempting anyway). As he slid the cake table off the dance floor after the cutting, he came dangerous to close to allowing the cake to slip off the table onto the dance floor. Luckily once again our awesome planner stepped in, put him in his place, and averted disaster. To summarize, overall the music and photo booth were good. I think for the money, you could likely do better. If you do go with them, I'd be sure to put your foot down beforehand with Mike because otherwise his arrogance and rudeness can be a huge headache on an otherwise amazing day.
---
Reviewed on

7/17/2017
Irv S
Mike was great from the start to finish. There was always plenty of communication on his end . His web site is terrific making it stress free to pick music . He has a passionate for this and it shows . I highly recommend him.
---
Reviewed on

7/02/2017
Cheryl R
Upon booking Critical Entertainment I had extremely high hopes for Mike & his team. He was very professional on our phone conversation for our intital booking, made sure to navigate me through the online event planner which was also really helpful. There was a great array of... Read More music to chose from and he also made sure I sent him a YouTube video of which songs that I input myself to make sure they were correct. I had a few issues the week of the wedding. First, I had talked to Mike to go over our timeline of events and this is when he told me that he wouldn't be my DJ the day of the wedding and that one of the other DJs on his team would be, which upon booking I made sure to ask that Mike would be the DJ, since he was the one I had spoken with. Regardless, Mike came to our wedding and just had to leave early, which I believe compromised the quality of service. We were supposed to do a centerpiece giveaway during dinner, which was just forgotten about, leaving me with 13 centerpieces to take home. We were supposed to do a giveaway of the bouquet to our grandmother, which never happened, until 30 min before the reception when they had already left because they're elderly. And lastly, many of the songs plated in the first hour of the reception were not songs that I chose. I was required to pick songs, which I did and had plenty to go through the whole reception & of the first dozen songs I had chosen 2 of them. I had to actually go up to the DJ and ask him to play the music I chose. The first songs played were songs that the younger guests didn't know so the only people up dancing were the older folks. I was frustrated because I like to dance and would have like to dance to music I chose. Otherwise the quality of all of the music was good, and mike was personable, I just expected a little more. *disclaimer* the wedding DID end half an hour sooner than anticipated but the music at the end was fine, I'm referring to the first 1-1.5 hours of the reception.
---
Reviewed on

6/23/2017
Michael M
Mike did a fantastic job!!! We had an outdoor wedding at a venue that normally doesn't allow outdoor weddings and after mike transformed the outside to this beautiful venue they are now going to allow outdoor weddings. Uplighting is a must!!!
---
Reviewed on

6/20/2017
Nicole S
Mike Festa was professional and organized. He clearly explained what would happen, double check with us on what we wanted and made sure it was all done in an organized way. We gave him suggestions of songs which he included and used to base other song suggestions off of. He did... Read More a great mix of music keeping everyone dancing. We would highly recommend him!
---
Reviewed on

6/06/2017
Sammie K
Mike did a fantastic job with keeping the guests happy, even was told by a lot of people that it was the best wedding they have ever been to! Keep up the great work guys
---
Reviewed on

5/30/2017
Stephanie M
We were very pleased with Mike and his second DJ at our wedding! They were pleasant, professional, clean cut and friendly. They kept our guests dancing and honored our music requests. Our ceremony music and reception music was timed perfectly and I couldn't be more pleased with... Read More our choice. Prior to the wedding, Mike kept me on track and well organized with periodic reminders and immediate responsiveness to my questions. Thank you for taking care of our customized music so that we could just dance & enjoy our wedding as much as our guests! A++
---
Reviewed on

5/09/2017
Craig K
We dealt directly with Mike F. but our wedding reception DJ was Dan. There was great communication throughout the entire process. Most music was played according to our requests and his announcing was clear and went smooth. We had a photo booth and many people had mentioned... Read More they had not seen such an elaborate setup.
---
Reviewed on

5/09/2017
Joe L
Mike did everytjimg we asked. Him and his guys did a great job,and I would highly recommend him. Cory the photographer did a great job taking all pictures we asked. He was very professional with the families. Mikes assistant took all request asked, and he was very... Read More professional as well.
---
Reviewed on

1/23/2017
Kyra E
Mike Festa was a great DJ. He was flexible and helpful when it came to planning a great night. We had a lot of special requests for our reception and Mike kept track of everything and made it all happen. Thank you!!
---
Reviewed on

1/07/2017
Alyssa P
Mike DJ'd my wedding in September. He was familiar with the venue which was a huge plus! I found his online music planner fairly easy to navigate, but found it was lacking in some more current music selections. Mike was able to incorporate some of my requested songs, which I was... Read More happy about. I would have liked to have some more current popular dancing music rather than older 80s stereotypical "wedding" dance music, but everyone had a blast, particularly the older generations, which made me happy. I liked that Mike was able to offer additional services such as a custom monogram light, dance floor lighting, and ceremony microphones and speakers. He coordinated well with the venue and my other vendors. He was a little pushy/bossy the day of the event, at times competing with the venue maitre d' to direct the schedule of activities, but it didn't disrupt the overall success of the event. Mike offered a good value for the price. Overall, I would give 3.5/4 stars.
---
Meet The Owner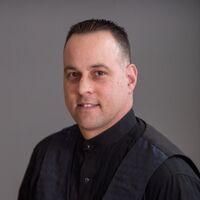 Mike Festa
As the owner and one of the DJ's here at Critical Entertainment for over 25 years, my number one goal is to provide the best in DJ entertainment for all my clients. Over the years I have entertained at over 300 weddings and have provided many couples and their guests with long lasting memories. We now offer our clients a one stop shop for their wedding day we also offer Photography and Videography as well saving our clients money and planning time.