Home

Dior Bridal Salon
About this Vendor
Dressing beautiful weddings since 1968
Dior Bridal Salon is a family owned boutique in business for 43 years. A large selection of exclusive wedding designs are showcased in a convenient shopping environment. The second story is devoted to alterations. Your gown can be customized by on site professionals.
Details
Bridesmaid Dresses, Flower Girl Dresses, Mother of the Bride Dresses, Wedding Dresses, Dresses, Alterations, Fashion
Contact Info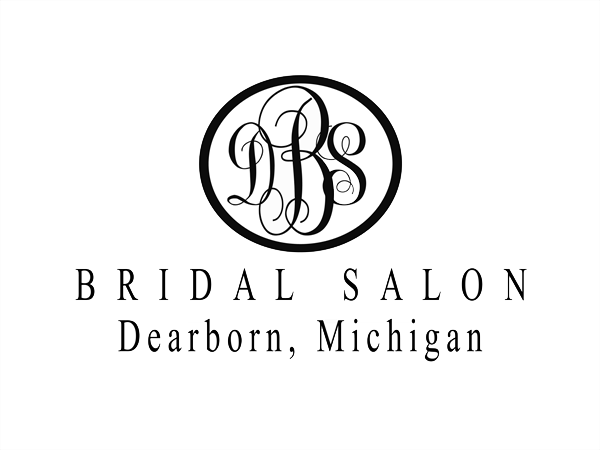 22680 Newman St, Dearborn, MI
Absolutely Wonderful
Reviewed on

10/20/2011
Theresa C
Dior was the first bridal salon I went to visit and I must say...they set the bar very high. As an out-of-town bride, Dior was the salon near my hometown. They had a great variety of dresses to choose from not only for me but for my entire bridal party. The staff was amazing to work with: everyone was very nice and made you feel special whether it was your first or fifth time visiting the salon. Even their team of seamstresses were wonderful to work with and made the experience so wonderful. The salon is very clean, comfortable and has a romantic feel that really gets you in the spirit of being a bride. From the moment you walk in the door you are treated as if you are the only bride in the store who is getting married. They truly do make you feel that special. Every other store I went to (in other states) did not compare. Once you experience the customer service from Dior every other shopping experience is just painful.
---
Exceeded my expectations!
Reviewed on

8/05/2013
bekah m
When I went into Dior to find a dress I was so nervous and anxious. Within minutes, Barb and Sharon calmed me down and helped me find the perfect dress that wowed my groom the day of the wedding. The staff at Dior takes time to know their bride, what they like, how they feel about the process, etc and make you feel like family every time you enter their doors. Sharon even teared up a bit when I was in for my final fitting! It really made me see how much they value their customers. I have referred anyone I talk to that is planning a wedding to Dior:)
---
Sharon goes above and beyond!!
Reviewed on

6/01/2013
Rachel F
Sharon is my absolute FAVORITE person here. When i walked through the door she always greeted me by my name. She went above and beyond to make sure i was happy with everything. She gave me great advice during the process of selecting my bridal gown, bridesmaids dresses and fittings. If you go here, which you should, request Sharon! You will not regret it! I LOVE HER!!!
---
Reviewed on

6/22/2015
Dana T
I would never get a dress here again. 5 bridesmaid dresses bought - took WAY too long to come in, giving us barely any time to get alterations (which now will cost more). The store told me when to order them, neglected to tell me they take 14-16 weeks to come in, and then changed the arrival date on me. One lady slipped up that it was a rush order because they placed my order 2 months after all the dresses were actually ordered by us, but then another lady said that was false. Clearly they don't have it together. And not only that, but she made it sound like it was my fault and was very rude on the phone. I will NEVER shop here again. Sincerely - pissed off bride.
---
Not a good idea
Reviewed on

6/11/2015
Meghan V
First, I would like to start by saying that I wish that I could review the shop and the alterations separately. The women in alterations were amazing and my wedding dress was perfect at my final fitting. They were sweet, helpful, and really put me at ease during the process. The cost was a shock but they did a good job. As for the shop, that is a whole different story. My first visit was ok, I know that the attendant was just being nice but it's probably not a good idea to tell a bride that every single dress that she puts on looks amazing. One suggestions, Wait for the brides response first before you say anything. Again, I know that she was just a happy, bubbly person. There was only one person on the staff that was easy to talk to and I wish that I could remember her name, all I know is that she was not the owner. From that day forward dealing with them was a nightmare. No one ever knew what was going on. One day I was told one thing and the next day I was told something else. Yes they can do it and then no they cannot, that is extremely frustrating for a bride. Thankfully my sister stepped in for me when I was about to lose my cool. Their billing was horribly unorganized. I was given numerous slips with different scribbles that were hard to figure out. At one visit I was given a total for my alterations, or so I thought, at my next visit it was higher then I had expected and I didn't really feel like there any good explanation for the difference in price. I would not recommend going there, it is a mystery to me how they have been in business for so long!
---
Help, professional, kind staff
Reviewed on

2/23/2015
Christina D
The ladies at Dior are amazing! They were honest, kind, and so helpful. The sales experience was fun, informative, and stress free. There was no pressure to buy and they are very clear with the deadlines and pricing. The tailoring was perfect! I wish I could buy all my clothes from them!
---
Winter Princess
Reviewed on

1/20/2015
Adrienne Y
I had my wedding on NYE and went to Dior first (my parents live in the area). I found my dress almost immediately. All gowns there are $3K and under and just gorgeous. The seamstress is perfect; my strapless gown fit like a glove and the bustling was easy with the help of my mom and bridesmaid.
---
Excellent Customer Service
Reviewed on

12/14/2014
Patricia F
Victoria was amazing. Truly a touching experience that I will never forget.
---
Absolutely Horrible
Reviewed on

12/09/2014
I never write bad reviews, I am writing this one because I have never been treated so horribly in my life. I went to Dior Bridal with a $2,000 budget and was so excited to find my wedding dress and left in tears. I received HORRIBLE service. My assistant didn't clearly want to make a sale because I was never even asked how much money I was planning on spending. I was put in the sample dresses that were way too big for me (which is to be expected) however, my assistant did not even take the time to clip me into it. Every dress was huge and added about 50 pounds to my figure. It was extremely hard trying to picture how a dress will look like on you when it doesn't even nearly fit. I was asked to keep my leggings on which made trying on dresses extremely hot, I finally asked to take them off so that I wasn't dying of heat. My assistant was very cold and acted like my family or I weren't even there. She did not try to accommodate us at all. This salon carried the dress of my dreams that I ended up buying at another salon. I hated it at Dior because it didn't even fit me in any way possible and looked absolutely horrible. I suggest that you go to another salon and save your time and energy. I will not recommend this salon to anyone.
---
Wedding Dress
Reviewed on

11/04/2014
Leslie C
Sharon at Dior was amazing & a blessing to work with! She helped every step of the way! She helped my mom and MOH find their dresses too!
---
Dior Bridal
Reviewed on

10/09/2014
Erika R
Dior Bridal is a fantastic bridal gown shop! They have a ton of inventory to choose from and the staff is so friendly! They also let me try on my dress as many times as often as I want and are so kind! You will not be sorry if you purchase your dress from Dior!
---
Best Place Ever
Reviewed on

8/26/2014
Angela M
Dior was the first bridal shop I worked with and I met with Natalie to try on dresses. I went to a few other stores after to make sure the one I found at Dior was the "one". Had I started at the other stores first I wouldn've been disappointed in "exciting" time everyone says it is to find a dress. At Dior I was made to feel special and that it was no problem to try on dress after dress. I was very satisfied with my alterations that were done at Dior. All the ladies are very professional and make it an exciting time. I would recommend this bridal salon to everyone.
---
Very disappointed
Reviewed on

7/29/2014
Lauren S
I recently visited this salon with my mother, my FMIL, and MOH. This was our first day of seriously dress shopping, with full intentions of buying that day. When I called to make our appointment, I specifically asked if they had Mori Lee dresses and they told me that they did, which is one of the main reasons I made the appointment with them in the first place. When we walked in, we were greeted by two ladies at the front desk. After checking in, we started to discuss what it was I was looking for. I specifically told her that I wanted to try on Mori Lee and even brought a folder with multiple dresses as examples of what I'd like to see, and we discussed budget. After our brief discussion, she had us sit down and wait while she pulled dresses. She did manage to stay within budget, but not a single dress I tried on was Mori Lee. I can't imagine it was because they were outside my budget, (she was one of the lower priced dresses at the next salon I went to, not even breaking $1000!). When I would mention things I didn't like about a dress, instead of pulling out the dresses that had those characteristics and finding something else, she would just move on to the next one she originally pulled. There were 3 dresses she pulled for me that I didn't even bother trying on, because I could tell by looking at them that they were not even close to what I wanted. When we had gone through trying (or not trying) all the dresses she pulled for me, that was it. Appointment was over. It was either I like what she grabbed or nothing at all. I'm glad I didn't find the dress here, because who knows how the rest of my experience would have been with them. Dior Bridal is not one that I'll recommend in the future.
---
I said yes to the dress
Reviewed on

7/18/2014
Megan M
So to start with, I was a bit picky when picking out my wedding dress. I took a couple months and over 10 stores to find the perfect dress at the perfect price. I was looking for a dress that was off white, like not white at all and I also wanted it to be covered in ivory lace. Once in Dior Bridal we started coming the shelves, the sales attendent was helpfully pulling dresses that semi matched my description. While going through the racks, I pulled out my dress and I pretty much knew that I had found the dress. I tried it on, loved it, and finally said yes to the dress. The sales attendants were very patient with me while I tried dresses and made my final decision. There was quite a large dress selection there, price tags seemed to range from $800 to around $2000. There were some more expensive dresses, but I didn't pay much attention to them because there were well out of my price range. I also had my bridesmaids purchase there dresses there as well. They didn't have a large selection of bridesmaids dresses, but they did have the perfect little black lace dresses to match my dress and I fell in love with them. I also had alterations done to my dress and the seamstress did a fantastic job.
---
Beautiful!
Reviewed on

7/15/2014
Mandy S
I found the perfect dress, veil, and tiara at Dior! The dress was name brand and only $400! The veil and tiara together were a little less than $400. I only needed minor alterations including a simple bustle added and it came to $250. I was very pleased just felt the alterations were a bit pricey.
---
Amazing experience!
Reviewed on

4/25/2014
Karrah M
I arrived at Dior bridal to try wedding dresses on for the first time. I knew that I wanted a lace gown, but had no idea what style dress. The consultant that I had was amazing! I was overwhelmed walking in to the store and seeing racks of white gowns...But I never even had the chance to look through them. My consultant pulled all of the gowns for me that she thought would flatter my figure. I ended up saying yes to the first one that she put on me! She was very patient- we went over our appointment by an hour and I never felt rushed! She even jacked me up with jewelry and a veil so that I could feel confident in ordering the gown. They also have a payment plan that is very reasonable if you can't afford to pay for the gown up front. I'm definitely going to take my bridesmaids there to get their gowns!
---
Lenora is FANTASTIC!!
Reviewed on

3/27/2014
Shonna C
A friend of mine bought her dress and our bridesmaids dresses from Dior Bridal and I knew I had to shop there when it came time to look for my own gown. I did look other places but the thing that set Dior apart was Lenora! She was fantastic. I was wedding dress shopping after a knee injury and I was on crutches at the time. She was so sweet, helpful, encouraging, and knew her stuff! I found my dress the first time I went in and it was the dress that I compared all others too as I continued shopping. I of course came back to that dress and Dior and I'm so glad I did! Throughout the process and being a soon to be bride with an injury, I could not have asked for a better person to work with. I would strongly recommend Dior. My only concern was that I thought alterations and accessories were a little expensive and the person that did my alterations wasn't the most patient but overall a TRULY GREAT experience. My mother got her dress from Dior and she had a very positive experience as well.
---
Loved this bridal salon!!
Reviewed on

3/19/2014
Maria I
The women at Dior bridal are the best in town. The shop carriers every style and designer you could want! We worked with Sharon most of the time, and one of the best parts about it was that her and her team really cared about what I looked like! We were not just some other customer to them. Those women are the best in the business and they will set you up with whatever you need! We loved their seamstress too!
---
Dior Bridal Salon
Reviewed on

11/10/2013
Lisa S
I love Dior Bridal Salon. Barb and Lenora are amazing! They listened to my budget and style, and helped me find the perfect wedding dress. They were personable and professional. They measured me perfectly (my dress only had to have the hem taken up, that's it!) Mary's work on my hem and bustle was beautiful (and she is a wonderful person!). I would DEFINITELY recommend Dior bridal salon to any future bride.
---
Great Service
Reviewed on

10/24/2013
Paige Harley H
I had a great experience at Dior Bridal Salon, they were always very helpful, and my dress was amazing.
---
Dior Bridal Salon
Reviewed on

10/23/2013
Jennifer
Dior Bridal Salon was amazing! They were extremely helpful with everything from the choosing of the dress and the hairpiece to the jewelry and the fittings. They were extremely accommodating every time I was in there. I would definitely recommend using Dior Bridal Salon. If I had to do it over again I would!
---
Bait and Switch
Reviewed on

10/16/2013
Anne D
No one in Michigan carried the dress I wanted for my wedding. I tried it on out of state, and ordered it through Dior. It was lovely, and the alterations were very good. My big complaint is that they pulled a price switch on me. I was quoted one price when I confirmed I would be ordering (over the phone, as I was out of state at the time), and when I went in to have measurements taken, they gave me a completely different price and would not discuss changing it. By that time, I had to order to get the dress in time for the wedding, so I was stuck, but very unhappy with the bait-and-switch price. Their refusal to remedy the situation really soured me on them.
---
Love my dress!
Reviewed on

10/15/2013
Jennifer S
I fell in love with my dress & it was only the 4th one I had tried. Sharon from Dior was truly amazing.. I would recommend seeing her every time. My only thing is the alterations were super expensive! almost 1/2 as much as my dress and all I got was a hem & cups!
---
Nice
Reviewed on

10/12/2013
Sarah L
Very "Say Yes to the Dress" like. They dress you in the dresses they pick out for you.
---
Most gorgeous, unique bridal gown ever
Reviewed on

10/01/2013
Julie D
My sister received her wedding dress from Dior 9 years ago so I knew my mom would want me to go as well! As this was our first salon to go look at my wedding dress, I wasn't expecting to find the one!! But I did! After trying on a dozen dresses I narrowed it down to 3. I walked in with the expectation of a totally different design and style, but Barb opened my mind to my perfect dress! When I put 'the one' on, I cried, my mom cried and my husband's two moms cried- at that point we knew it was it he one!!! I had a couple fittings and the alterations came out great! I looked like a princess and every single person in our wedding commented on my gown! It is back with Dior for clean in & preservation- I would highly recommend Dior if you want custom, amazing gown
---
Send Message