Home

Ellynne Bridal
About this Vendor
Class. Style. Elegance.
Ellynne Bridal prides itself in having the most beautiful gowns in the Midwest. We offer a wide variety of styles and prices to help you in selecting the dress of your dreams! Appointments are required. Call now for your appointment and mention you saw us on The Knot!
Details
Bridesmaid Dresses, Flower Girl Dresses, Mother of the Bride Dresses, Wedding Dresses, Dresses, Alterations, Bridal Stylists, Custom Designs, Dry Cleaning + Preservation, Group Discounts, Plus Size Available, Private Appointments Available, Fashion Services, Fashion
Contact Info

Reviewed on

10/17/2016
Kelly M
Ellynne Bridal was absolutely wonderful to work with. From the moment I walked in the door, my family and I was welcomed with a bright smile and a hug from Lynne, the owner. She knew exactly what she was doing and knew how to find a dress that worked well with my body. She was... Read More able to work with my budget and help me find dresses to try on, that I would be able to afford. She encouraged me to not try on anything out of my budget range, with the possibility of falling in love with it and not being able to afford it, which made complete sense. I completely fell in love with MY dress my very first day of dress shopping and said "YES" that same day! Lynne then encouraged some of my bridesmaids to try on a couple dresses next to my dress to see how the color scheme was all going to come together! It was such a pleasant experience! When I said "yes", the whole salon clapped and cheered and complimented on how great I looked in my dress. It was such a heart warming experience and I couldn't have asked for a better experience! My sisters have even promised to get their dresses their in the future. They have a great selection of dresses in many styles and prices. Wonderful, wonderful experience!!
---
Reviewed on

9/10/2016
Snera R
I can't say enough wonderful things about Lynne and her staff. They made me feel like a princess and really took their time helping me find my dream gown. I would recommend every bridal go to Ellynne for the most beautiful gowns and the most amazing staff!
---
My Experience
Reviewed on

5/21/2013
Natasha H
My experience at Ellynne's was great! The first day I went gown shopping, I thought that I found the one... but I'm glad I waited! When I went to Ellynne's, I felt like a princess! I worked with a super nice, girly consultant who made my time enjoyable and she really helped me... Read More check things off the list! Maddie offered great advice for accessories and what would flatter my body best. I loved working with her since I had known her from a few years earlier! Her happy, positive personality showed and I can't even explain how happy I am with everything at Ellynne's Bridal! The dresses are gorgeous, the dressing rooms are beautiful and the whole staff is wonderful! Best shop in the midwest! Would totally recommend!!
---
Reviewed on

4/03/2017
Erica G
I had such a good experience at Ellyne Bridal! my consultant, Chelsea, genuinely cared about helping me find the perfect dress. She helped me to discern how I felt and listened to my concerns. She even pulled a dress that was about to go on sale from the back. I was there for 3... Read More hours, but I never felt rushed or was reminded of the time. If anything I felt like she took extra time with me trying different things with my hair, different jewelry etc. I can't wait to go back!!
---
Reviewed on

3/31/2017
Kaitlyn J
This is the perfect bridal salon! The consultant (Chelsea) was super helpful. I never felt uncomfortable at all. When I went in I had a good idea of what I was looking for but she offered her opinion on dresses she thought I would like. I found my dream dress here! She helped me... Read More by showing me accessories that would compliment the dress and was never pushy about making the sale. My fiancé is military and it came up in every conversation at bridal salons I wen to (a total of 6) and this is the only place who offered military discount! I definitely don't expect it but it was a much appreciated gesture. I would recommend this salon to anyone! (I even made the drive from Omaha )
---
Reviewed on

3/04/2017
Jen W
This is a beautiful bridal boutique. The service was great and the gowns are gorgeous. However, I felt like Gretchen Wieners in 5,7,9.... I am a curvy size 12. I love my body, I love my curves. I am active and healthy. I eat well and excersize often. I left this store in tears... Read More because I couldn't fit into anything they had. All the sample dresses are a wedding gown size 10. They do have a small plus size room but the key word is small. They had maybe 3 plus size gowns I liked but they were way too big and I couldn't get a good idea of what they would look like on me. The dresses I came to try on wouldn't even fit around my hips. I left this store hating my body and feeling very discouraged. This was, unfortunately my first ever experience with wedding gowns. This was supposed to be a happy and exciting day and it ended up being the worst experience I could have imagined. This store would be amazing for a petite women but for the majority of us average sized women it just fell short. I left feeling embarrassed about my body. If you are anything larger than a pant size 6 I would suggest staying as far away from this store as you can.
---
Reviewed on

2/05/2017
Tylor H
I had scheduled an appointment on a Saturday so I expected them to be a little busy, but not as busy and over crowded as they were. Right when I walked in, the front room was filled with roughly 25+ women. My appointment was for 2:00 and I did not get to start my appointment... Read More until 2:30. My consultant was rather young and her inexperience was very clear. She explained they were understaffed for the day and she was sorry for the inconvenience. At that point I wish I had just left after sitting in the waiting room for 30 minutes. On top of scheduling my appointment there was another bride there at the same time as I was. Normally this would not bother me but there was only one pedestal in the gallery and her entourage was coveting their spots and would not move over for my friends and family to see me when I came out. They were rude and brought down the experience even more. Eventually I just stayed in my room and would open the door for everyone to peek in. Halfway through my appointment another consultant came in my room to let my consultant know a bride from earlier in the day was back and wanted to see her. I just felt rushed towards the end because of that bride and very frustrated. Needless to say I did not end up buying a dress and am very disappointed in the service. My suggestion, go during the week or not at all.
---
Reviewed on

12/16/2016
Kelsey B
I love Ellynne Bridal! They have a HUGE selection of dresses. I found my dress at my first fitting! You get a one-on-one experience with a stylist and they make you feel like a princess. When you choose your dress, they give you a bottle of sparkling moscato and they take a... Read More picture of you with whoever you came to the shop with! It's a lot of fun! I liked Ellyne Bridal so much that I went back to find my bridesmaid dresses there. That was not quite the same experience. I made an appointment but somehow they still overbooked, so my bridesmaid and I didn't get quite as personal of an experience. It was fine because it was a much easier situation to handle, but I was slightly disappointed. The next small problem was that at the time, they didn't have anyone working at the front desk so they never answered their phone. This was a problem for my bridesmaids because most of them were from out of state and the only way they could pay for their dress was over the phone. That was a frustrating situation, but eventually we got it all taken care of. Overall, I would definitely recommend Ellyne Bridal to Lincoln brides!
---
Reviewed on

11/25/2016
Kaylin B
This place is simply amazing and I could not be more thrilled that I found my dream gown here! The owner is wonderful as were the other employees! Wonderful experience and would highly recommend.
---
Reviewed on

11/01/2016
Hope G
I had made my appointment with Ellynne Bridal after reading so many awesome reviews on their selection and service. After my appointment I feel a little disappointed in the service part, although the selection was wonderful. We walked in and the front room is beautiful... it... Read More made everyone so excited to start picking out dresses to try on. There was nobody in the front room to greet us, but we didn't care as we just waited looking at the awesome dresses on the mannequins. After a while of waiting, my mother went in search of someone to help us. We then got checked in after someone came out and started looking at dresses in the back while we were waiting for the dressing room to be emptied by the group before us. My stylist (I wish I would have remembered her name) was a little disconnected from the process and we soon found out that it was her last day. That was apparent through the entire process as the bad energy flowed through the appointment the entire time we were there. The room that we had was a private room, but it was all together so I was changing in front of the group I had came with. This was fine as it was all family and close friends, but there are mirrors everywhere so it was hard to escape views of my half-naked body. I am pretty comfortable with myself and my body, but if I wasn't this could have drastically affected my appointment. We had tried on many dresses and a lot of them were very pretty, but I just could not seem to find "the one." It felt like we were close, but never got there. My family felt like the stylist did not listen to their suggestions and would come back with dresses that did not match what they were trying to say. I do agree that my mother especially can have a strong personality, but it was not something that was too overbearing or bossy, she just wanted to make the most out of the appointment and wanted to help find the dress the best that she could. It did not seem that the stylist knew the right direction to take the appointment in. I had styles that I was gravitating towards and we just reached a point where it seemed like there were no other options. Even trying something completely different could have helped, but we hit a rut and it was just not working. I honestly did not even want it to go further at the end of our appointment and I wanted to leave. I left feeling very discouraged, self-conscious, and worn out. I wish my experience would have been like the awesome reviews I have read on here, but I do realize that not everything can be the same for everyone. I thought my whole dress-shopping experience would follow the same pattern of disappointment, but at the next shop I found that it was completely different and I felt a lot more comfortable and important.
---
Reviewed on

10/22/2016
Ashley S
I found my DREAM dress at Ellynne Bridal! Holly helped me and I was so amazed with her demeanor and patience I asked her how long she had worked there. She said TWO WEEKS! She is amazing! The entire staff was so beautiful and kind. I recommend Ellynne Bridal to any bride as... Read More they have sooo many gorgeous dresses. They really do treat you like a princess-they even clapped when I said YES! <3
---
Reviewed on

10/06/2016
Hannah C
The woman who helped me was so sweet and helpful!! I needed a dress in a short period of time and she helped me find the dresses that I could choose from and be able to alter in time. I had a wonderful experience and was in love with me dress. :)
---
Reviewed on

10/02/2016
Ashley H
Victoria was absolutely amazing!!
---
Reviewed on

10/01/2016
Krista B
I can's say enough great things about the store and the consultants!! They had great patience as I decided on a dress and keeping me calm as the designer took a little longer then expected to get the dress in.
---
Reviewed on

10/01/2016
Sara H
Nichole was awesome! She was very helpful in helping me find my perfect dress. I recommend Ellynne bridal to any soon to be bride they really treat you like the princess you are!
---
Reviewed on

9/30/2016
Kimberly M
I found the dress of my dreams at Ellynne Bridal and the ladies were so friendly and helpful. Highly recommend!!!!
---
Reviewed on

9/30/2016
Alex C
Amazing! My consultant was so great and they made me feel beautiful.
---
Reviewed on

9/30/2016
Ashlee S
I absolutely LOVED Ellynne Bridal. Lisa was wonderful to work with and she really took into consideration what I was looking for. They weren't pushy and really let me take my time. I would highly reccommend!
---
Reviewed on

9/17/2016
Frank B
I went to a wedding fair that featured Ellynne Bridal. The following week I attempted three days in a row to make appointment. With no luck of getting my messages returned, I visited the store without an appointment. My mother and I walked around. Not a single employee... Read More acknowledged us. With such awful service, we left, and never turned back. I was very disappointed.
---
Reviewed on

8/27/2016
We had a great experience today with Heather and Lynne! They were both very knowledgeable, helpful, great listeners, patient, and respectful of my daughter's taste, questions, preferences and budget. Thank you for understanding the significance of this special dress!
---
Reviewed on

8/23/2016
Hillary V
I had the most magical time finding my dress at Ellyne and everything from the first appointment to the last fitting made me feel like a true bride. My wedding day was the first time in a long time I felt absolutely beautiful. Lynne was truly amazing to work with and I recommend... Read More Ellyne's to all the brides I see working as a local hairstylist! Nga did a fantastic job on alterations and all of the ladies know just how to make you feel extra special.
---
Reviewed on

7/20/2016
Jenni H
I won't be the first or last person to say that the staff at Ellynne's made me feel like an absolute princess. I was extremely indecisive when I was there for the first appointment, but they had so much patience and helped me make my decision. I cannot wait until my fiancé sees... Read More me in my beautiful gown from Ellynne's! Thank you for being amazing to work with!!!
---
Reviewed on

5/05/2016
Ellynne Bridal was such a great experience! They were patient with me each time I went to the shop. The selection of dresses was amazing and I never felt pressured to choose a dress. I can't say enough about how great Ellynne and her staff were to me during this exciting... Read More process!
---
Reviewed on

4/16/2016
Alex H
I had the best experience at Ellynne! I had been to a few other bridal stores in the Omaha and Lincoln areas where I wasn't having that "bridal moment" and didn't feel that the customer service was the best. From the moment I walked in the doors down to the decision making and... Read More purchase of my dress, I felt like a princess! I was able to work with multiple consultants and Lynne herself! They were so helpful and truly made my bridal experience! I would recommend Ellynne Bridal to all brides to be out there!
---
Reviewed on

3/31/2016
Ryan D
Fantastic from the day we first went dress shopping 'til we picked my dress before my wedding day. Extremely helpful, knowledgeable and accommodating. Best customer service in the entire state. Don't even think of looking anywhere else; Ellynne Bridal will not disappoint.
---
Meet The Owner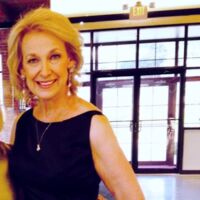 Lynne Rustad
I dreamed of owning a beautiful bridal gallery for many years. Today that dream has become a reality. My goal was to offer brides a special atmosphere to find their wedding gown. A place that would bring everlasting memories of warmth and a dream come true for the bride that smiles that special smile when she finds the perfect gown. Thank you to the thousands of brides that have been Ellynne & E2 Brides. I have been blessed to know each and every one of you, and I look forward to the many brides that will grace our gallery in the years to come. Warm Regards, Lynne Rustad