Home

Enchanted Bridal Boutique
About this Vendor
Uniquely Enchanting Bridal Boutique
Enchanted Bridal Boutique is a family owned business where we care about you and your experience.
Details
Bridesmaid Dresses, Flower Girl Dresses, Mother of the Bride Dresses, Shower + Party Dresses, Wedding Dresses, Dresses, Bridal Stylists, Custom Designs, Group Discounts, Plus Size Available, Private Appointments Available, Fashion Services, Fashion

Contact Info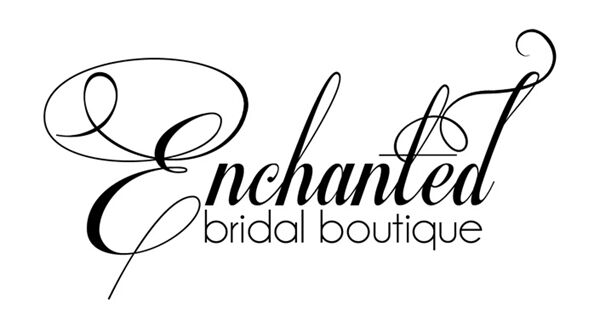 Reviewed on

10/21/2015
Sara T
I have visited this bridal boutique several times! They have a great selection of dresses and the service is wonderful! They made me feel like family and are SO willing to help!
---
Reviewed on

10/13/2015
Maritza O
The ladies at Enchanted Bridal Boutique are the best! I really love how attentive they are with their clients. They treated me with so much love. I am so happy to have found my wedding gown with them and to have shared this experience with them!!! :)
---
Reviewed on

10/13/2015
Shelby
This is the place to go for ALL of your wedding needs! These ladies are so beautiful and genuine from the inside out!! They'll treat you like family from the moment you walk into that store until forever after! You will feel like an absolute princess💕 definitely give them 5... Read More thumbs up
---
Reviewed on

1/31/2018
Rachel P
beautiful dresses worked with my low budget. super friendly and overall awesome store
---
Reviewed on

1/07/2018
Jadriane B
LOVE all the ladies that work at Enchanted, including Ami Cherry from Cherry Blossom Bouquet that helped out as well, they are all very sweet and honest. I live in San Diego and from Bakersfield so I shopped around for wedding dresses in SD as well, however, I fell in love with... Read More this little bridal boutique and their dresses. So much that I even got 2 dresses, one big and one short. They also allowed me to do fittings on Saturdays which they prefer not to do but due to my situation, they were very sweet about it. Both of my dresses were ABSOLUTELY perfect and Debbie, the seamstress they referred me to, was amazing as well.
---
Reviewed on

1/02/2018
ANAMARIA D
They made me feel like a princess. So accommodating and kind.
---
Reviewed on

10/26/2017
Christy N
My wedding dress shopping experience couldn't have been more perfect! Their wedding dress selection was superb, and I loved all the girls working in the store. The girl assigned to my appointment (Kat) made me feel right at home, and gave me plenty of time to decide which... Read More wedding dress I wanted to buy. She had a positive attitude the entire time, and had the upmost patience when I wanted to try on the same dresses more than once. My wedding party also had a great time, and I went home with my dream wedding dress that day! I will remember that experience for the rest of my life, and I wouldn't change a thing! Thank you!
---
Reviewed on

10/25/2017
Samantha H
Words can not explain how wonderful this boutique is! Love the family environment and the selection that they have! Not once did I feel pressured to purchase my dress! They are all about the bride and I love that!
---
Reviewed on

10/24/2017
Nancy G
I have been to enchanted bridal boutique multiple times. Every single time I am there I am treated so kindly. They make you and your party feel very welcomed. Sam is the most wonderful person. She was so patient with me and my indecisiveness. Best experience ever!!!❤️
---
Reviewed on

10/23/2017
Sarah T
The Enchanted Bridal Boutique was beyond a wonderful experience. Making the appointment via the phone was very easy and the gal that took my information was so sweet. The day of my appointment, I was very nervous, as I had never tried on wedding dresses. Katherine made me feel... Read More so at ease from the second she introduced herself. My mom and I were the only ones in the shop for the first hour and it was great. We went through the back room with all of the dresses and once Katherine knew my price point she wasn't going to let me pull a dress that I couldn't afford. I was there for just about two hours and tried on about 7 dresses. There was absolutely no pressure to buy a dress that day or even a dress from them at all. As this was a concern of my mom's. The knowledge of the staff is extensive in the bridal world, they were able to answer all of my questions. At the end of my appointment I had narrowed it down to two dresses and the veil. They saved everything for me in my file so when I went back last weekend to try them on again, they were ready for me. I am so glad that I went here for my first and only dress trying on experience. The selection was very expansive, they have every style, fit, accessory that a bride could need. I look forward to when my dress comes in and I can try it on again! I would highly recommend this shop to any bride within SoCal. The personal shopping experience is something that is so very important for when buying a wedding dress.
---
Reviewed on

10/21/2017
Ryan R
My mom, sisters, and I visited Enchanted today, and it was a great experience! Sam was amazing and so patient with us. We were pampered and had so much fun. They made us feel so welcome! Thank you ladies!!!
---
Reviewed on

10/18/2017
Kristine O
Enchanted Bridal Boutique is amazing! They helped me pick out an amazing dress for my wedding. It came in the amount of time that they said and fit perfectly. The staff is amazing and would highly recommend going here to pick out your dress. They have everything from wedding... Read More dresses and dresses for the bridal party.
---
Reviewed on

10/18/2017
Miranda R
This shop was everything I was looking for. The experience i had here was magical. The women that work and run this shop have become life long friends, something i didn't expect. They are kind and honest, and they work so hard to find you the dress of your dreams! They have... Read More dresses I have never seen any where else, beautiful designer gowns. But by far, the best part of this shop, is the women running it. They truly made me feel special and important. Something I haven't felt anywhere else.
---
Reviewed on

9/11/2017
Lauren D
Such an amazing experience coming to Enchanted Bridal! Everyone was SO helpful and they went above and beyond to help me find my dress. Would recommend 100%!
---
Reviewed on

8/08/2017
Nikki C
I LOVED finding my dress at Enchanted Bridal! The ladies are so accommodating and helpful! I felt like I had that movie-like dress shopping experience being able to try things on and step out to show my girls! I definitely recommend this boutique! Thank you ladies for your help... Read More and kindness!!!
---
Reviewed on

7/05/2017
Melanie G
Went to multiple dress shops around town and became very discouraged with any dress fitting me. Felt like home coming into this boutique. They became family and wiped away many tears (good, bad, and UGLY) throughout the wedding planning process. Would definitely recommend the... Read More boutique.
---
Reviewed on

6/15/2017
Tiffany H
Went to enchanted to find my dress and left with an experience I'll never forget! All of the ladies were so kind and my dress couldn't have been more perfect!
---
Reviewed on

5/09/2016
Sarah
I wish there was an option for a minus star! AVOID THIS PLACE LIKE TGE PLAGUE! Most horrible customer service I have ever had in my life!!! I ordered my dress and belt and paid in full the same day. I gave them 8+ months to complete my order. All they did was lie to me... Read More repeatedly and make excuses. They never kept in contact with me about anything. They even screamed at my fiance and hung up on him. I only got a refund after I drove over 45 minutes to their store and demanded one! I have never received an apology. The worst customer service I have received in my life!!! They NEVER tried to correct the situation. If I had read all their reviews on Facebook (make sure to read comments too)and other sites before I walked into their store I would have never done bussiness with these people!!!! It's appalling that I am not this first they have done this too. I PRAY that I will be the last and that's why I'm leaving this review.
---
Reviewed on

10/29/2015
samantha n
enchanted bridal is one of the best shops i have been to! they welcome you with open arms and make you feel like family. they also have a wide selection of bridal and even bridesmaid dresses! i love the fact that they are a family operated business ! it just makes things 10... Read More times better! i highly recommend this place to everyone!
---
Reviewed on

10/29/2015
Tasha R
This place was amazing! The ladies here are so patient, I had no idea what i wanted as far as a wedding dress style when i made my appointment. I must have tried on 17 dresses in the style i thought i wanted, when finally one of the gals suggested i try on a dress that was in a... Read More complete different direction than what i had thought i wanted.. It ended up being the dress! I cried and everything, it was dramatic and very fairy tale like. The customer service here is fantastic, and their seamstress is amazing. I 100% recommend this place!
---
Reviewed on

10/28/2015
Danika Y
I went to all the places in Bakersfield and this was definitely the best one. I absolutely love this place! The girls there are amazing and make you feel more than a princess when you go in there. I love my dress and come into the boutique all the time just to wear it because I... Read More love it so much. I can't wait to show off my beautiful dress. Highly recommend this place. 😍
---