Home

Heritage Prairie Farm
Amenities + Details
Amenities
Handicap Accessible

Liability Insurance

Outdoor - Not Covered

Reception Area
For more details about amenities, please message the Venue.
Farm + Ranch, Barn, Tented
Food + Catering, Planning
Contact Info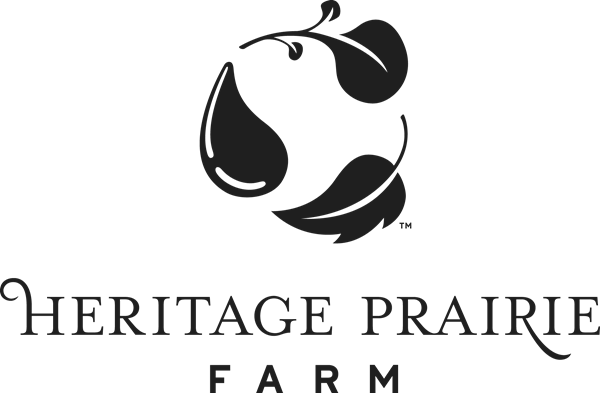 Reviewed on

10/01/2017
Neena M
I got married here yesterday 9.30.2017 however we booked the farm may 2015... I have had the absolute best experience in my life and they made planning and everything so flawless and smooth .......the day of could not have done any better we were lucky to have the best weather... Read More and I cannot brag enough with how perfect everything went. Not a single thing went wrong!!!! I am so happy and grateful for my experience with the whole staff at heritage prairie farm! Book here and you will have nothing but amazing things to say!
---
Reviewed on

8/31/2017
Samantha U
Had our wedding there on July 8th...I cannot say enough about the staff there. They really go above and beyond to make everything exactly how you want. We made a lot of decorations for the wedding and thought we were going to have more time the day of to decorate. We realized... Read More quickly that wasn't the case. Melisa and Lauren stepped up and took over for us. Everyone raved about the food from Brett. If you are looking for something more than your "typical wedding food" you will definitely find it here. We went with a lot of what we had at the tasting but Brett worked with us on adding some new food. Everything was delicious. Clover who took care of serving us at the head table got us huge brownie points from our parents and grandparents. She made sure they always had a drink and were taken care of. The venue is gorgeous and our pictures are amazing from that night. If you choose this venue, you should take pictures down at the red barn. Those were our favorite ones! It may seem a little pricey but when you think about everything that is included, it is pretty reasonable. You won't regret choosing Heritage Prairie Farm!
---
Reviewed on

8/21/2017
Breanna K
I cannot recommend Heritage Prairie Farm more! They truly accommodated every need and want for my wedding. The staff are literally the nicest people ever and truly care to make your special day amazing. All of my wedding guests said it was the best wedding they have ever been to... Read More and that is because of HPF!! The food is amazing as well, no complaints at all, truly amazing!!!
---
Reviewed on

7/06/2017
Roxanna T
We loved HPF the moment we saw it, but like many, worried that it was out of our budget. While we did end up spending more than we had originally planned, we are so glad we chose this beautiful location to get married. It made the day so much easier to be able to get ready, take... Read More photos, be married and have the reception all at the same place. Everyone at the farm was wonderful to work with, with special shout outs to Melisa, Nicole and Chef Brett for being so responsive and accommodating. Their planning system makes it so easy to tackle items one at a time while keeping everyone in the loop. Guests raved about the beautiful location, the firepit, visiting the goats, the amazing food and drinks and the exceptional service. Heritage Prairie Farm will always be special to us!
---
Reviewed on

11/16/2016
Megan D
I wish I could rate higher than a 5. This venue was such a treat!! The staff is so helpful, the food was to die for, and the scenery is perfect for that elegant rustic feel. And they are SO accommodating. We could not have been happier and our guests were so pleased! Would 100%... Read More recommend to any couple looking for a rustic venue!!
---
Reviewed on

9/23/2016
Lydia S
We had a beautiful, small (75 people) wedding at the farm and received countless compliments such as "seriously the most beautiful wedding I've ever been to," and "that food, wow!" My husband and I were both finishing law school and taking the Bar exam leading up to the... Read More wedding, so we wanted a place that was mostly all-inclusive, and organized. This was exactly what we got. They were professional, organized and easy to work with on our crazy schedules. We got to make decisions to make our day how we wanted it, but we could also trust them to execute everything flawlessly. When it was all said and done, this was truly worth every penny and I am thankful to cherish memories from our day.
---
Reviewed on

7/11/2016
Sadie P
Wow, what can I say about HPF that will be enough to do it justice? We had booked at a venue previously before finding HPF, but later canceled when we realized it didn't feel like us. I took a few months off of wedding planning and later found a wedding planner who recommended... Read More HPF. From our first meeting with Melisa, the venue coordinator, my now husband and I fell in absolute and complete love with the most charming, quaint farm. We got in our car after that first meeting, and I was absolutely devastated. I loved HPF so much, but I was very concerned it was out of our price range. But I spoke with my fiance in the car, and he said completely confident, "That's where we're getting married", and I knew I had to book it! From the charming goats and donkey to the attentive staff, everything from the planning stage to the actual wedding day was a dream. You pay a bit more, but you get so much more with the price. Lots of couples have given HPF items that they allow you to use for free. In addition, you're getting a one of a kind venue where every place you look, there's another beautiful sight to take in. We had our tasting in November, and the food was so delicious that we kept the menu completely the same besides adding an additional dish. When the wedding came, our guests raved about everything, but definitely the food (thanks, Chef!). We also had our rehearsal dinner here where we ate the most delicious gourmet pizzas. My inlaws were very concerned that the tent had no A/C, but we were very lucky with our weather. The venue has such a good breeze to it that A/C would be overkill. I had so many people come up to me at the wedding and tell me it was such a beautiful and amazing wedding. One of my guests told me that they had never been to a wedding where the guests were thought of so much rather than everything being focused on the bride and groom. From lemonade stands to S'mores to lawn games, HPF is set up to make your guests have a memorable experience. My only regret is that it's over! It was literally the most perfect, best day I could imagine. Thank you so much, HPF!
---
Reviewed on

6/23/2016
Rose P
Two words- Absolutely Amazing! The service, the food, and everything up to the wedding was just incredible. It was better than we could have imagined.
---
Reviewed on

5/19/2016
jody s
It's very difficult to write a less than average review for our daughter's wedding. Its a day you dream about, and you hope your experience is better than average, and ours was much less than that. I just got off the phone with the owner/manager Nate, and he refused to... Read More compensate us for what we ordered and what we actually got. Nate acknowledge they "dropped the ball" and apologized for that, but stated it's not their policy to refund money for items we didn't receive. We paid for a premium bar, and didn't receive it. They have a sign at the bar stating what is available,and our premium liquor and wine were not listed. They only listed the beer, and the cheaper wine. Nate the owner admitted the premium spirits were omitted from the sign, but didn't feel the compensation for this was warranted, because the items were at the bar. Therefore very little of our "premium bar" was consumed, as the guests were unaware what was offered. We were to have an IPA beer on tap, and the tap was broken, so we didn't get that either. HPF did give us cans of the IPA beer instead. Again, disappointment. We also had a champagne hour set up for the early guests that arrived. Once again, this was not executed. No champagne. :( I also need to add, that many saw the head bar manager drinking that night. Nate was aware of that, and said he is "addressing the issue." I guess we paid for the bartender to drink too. Now on to the hors d'oeuvres and food. We had ordered 3 different horderves, We were way short on the hors d'oeuvres, especially the two warm ones, (which were most expensive) and food as well. We had a taco dinner, and many guests asked for more chips, salsa, and guacamole, and were told they were done "frying the chips" and there wasn't any salsa or guacamole left. Guests were hungry as the hors d'oeuvres were very scarce. We also ordered pork sliders with coleslaw for a late night snack. The coleslaw was also forgotten. Again, another missed item. We were so discourage at that point. I called HPF to express my concerns the following week, and was told someone would get back to me. It took almost 3 weeks for that to happen as well. Nate admitted all of this took place, and appreciated my feedback. I asked him for a refund of the items we paid for and didn't receive and was told "no." I did explain that I would be writing a review on a few websites, and he told me he didn't want to speak with someone who was " threatening" him. I asked him to put himself in our shoes, and he agreed some things were not executed, but couldn't give a refund. Nate became very short with me, when I asked what compensation we would be receiving. HPF is a beautiful setting for a reception. Our daughter always wanted a reception with a "farm feel", and they did provide that. The food is delicious, however, just not enough of it! To anyone considering holding a wedding out at HPF....apparently the contract doesn't hold up to what was actually served. I wish with my whole heart that the experience was an excellent. one....however, as you can read, they missed the execution in many area, and did not provide items stated in the contract. I do hope that they can learn from our experience, and that others will benefit from our experience. . Unfortunately, we paid a premium price for food and liquor that was not provided to our guests. . So disappointing! Words of wisdom: BE CAREFUL!!
---
Reviewed on

1/10/2016
Heather M
My husband and I were married at Heritage Prairie Farm on June 27th, 2015. At our first meeting, we knew HPF was different. While we initially thought it was out of our price range, we realized that after visiting other outdoor farm/orchard venues in Illinois and Indiana, they... Read More all charge extra for the things that they know everyone wants - longer tablecloths, chairs that aren't those ugly black ones every community center uses, a place for the bride and groom to get ready day of. At Heritage Prairie Farm, these things are already built into the package. Heritage Prairie Farm even includes the services of a a planner and day of coordinator, who made the whole process much less stressful for us. You have the opportunity to plan your menu with the chef, so the farm gives you the ability to control your budget and your meal (and they allow for dietary restrictions - gluten free, vegan, vegetarian!) The food was amazing; our guests are still raving about it, 6 months later. Heritage Prairie Farm is a beautiful location to get married and the service (to us and our guests) was better than I've experienced anywhere. The staff pays such close attention to detail to make your wedding day run as smoothly as possible in a beautiful setting. From the lighted trees outside, to the mismatched vintage flatware and dinnerware, to the s'mores served around a campfire after the sun sets, to the leftovers boxed up for us when it was time to leave, Heritage Prairie Farm took care of everything (even things we never thought of). They really know what couples want in a venue and they deliver the very best. I heard (and still hear) so many comments from guests that our wedding was their favorite wedding they've attended. It was well worth the cost. Thanks Heritage Prairie Farm for making our wedding day perfect!
---
Dream Wedding
Reviewed on

10/06/2015
Lauren M
HPF seemed to be out of our budget at first, but post-wedding, my husband agreed that thy were worth every penny and we wouldn't do it any other way if given the chance. They were professional, upfront about the costs (no hidden charges and we were provided with services we... Read More didn't even expect to be included), incredibly helpful and truly great people. Our day came together seamlessly, thanks to our on-site planner, Melissa, the food was amazing (guests are still raving about it) and the bar manager, Charles, was very helpful. I cannot say enough good things about Heritage Prairie Farm. My only wish is that I could rewind and relive the entire, beautiful day all over again.
---
Married on a farm that feels like home...but better!
Reviewed on

6/11/2015
Denise H
Top Three Selling Points for Heritage Prairie: 1) The food you get at Heritage Prairie is TOP NOTCH...your guests will rave, and you will be REALLY satisfied with how wonderful everything is. This was a huge selling point for us as we didn't want traditional (icky) wedding... Read More food that makes people sick...we're psuedo foodies and went for things we really LOVED, like the kale/beet salad (which our guests loved, too) as well as BBQ Chicken and BBQ Pork (for a southern comfort feel). For apps we had Chicken & Waffles and Fried Green Tomato Caprese and people gobbled them up (but of course HPF made sure to keep them streaming out). If the menu is important to you, then HPF is DEFINITELY the place for you...a lot of their items are Gluten Free in case that's an issue with your guests, but they also accommodate other delicious meals for the guests that require vegetarian, or other food preferences. 2) The event day service is SEAMLESS. It was seriously incredible how accommodating the entire staff was! The service staff whisked food in and dirty dishes out constantly but never were imposing or interfered with the evening, just always on hand when needed. My husband and I were given a personal attendant who, from the time we were married until we hopped in the limo to leave was near us with water, beer, our own apps plates, extra dinner servings in case we missed out, left overs wrapped up for later, ANYTHING WE WANTED...it was amazing. You don't think about this component, but things happened on wedding day that I forgot about or just couldn't physically do because I was busy and the magic elves at HPF read my mind and got it all done perfectly. You will NOT be disappointed with the guest experience at Heritage Prairie. 3) Things (sometimes) don't go as planned....our wedding was May 30 and for the last 5 years the average temp has been 72 and sunny with nothing below 65 and nothing above 80. Our wedding day was 48 degrees with a whipping windy rain. BUMMER. BUUUUUUUT....Heritage Prairie just made it work. They completely reorganized the entire day and never made it seem stressful or inconvenient. Melisa and Jennie were amazing at keeping me calm by just the way they assertively took on things that needed to be figured out and just let me enjoy being a bride. Honestly, I can't say enough for how wonderful these ladies were at making what could have been a stressful disaster into what felt like it had been planned that way for months! **Number 4 (or really number 1) is the amazing venue itself...Heritage Prairie is GORGEOUS and your guests will be blown away by it's beauty and it will be reflected in your pictures. Obviously our wedding and pics were mostly inside, but I still think they turned out fantastic because the house is also SUPER beautiful!
---
Reviewed on

6/07/2015
Melissa B
My Husband and I knew we wanted to get married at a non-traditional venue and HPF fit the bill perfectly. All the staff were great to work with from the beginning. The tasting we attended in the fall was very enjoyable and gave us an excellent idea of what our wedding would be... Read More like. Also, it allowed us to taste HPFs awesome food, especially the short ribs! As the wedding approached Melisa (our day of coordinator) was great about helping us iron out details and answering questions. The day went off with out a hitch and everyone raved about the food and the setting. We also found many of our other vendors off their recommended list and they were all excellent with the added bonus of being very familiar with the farm! I would highly recommend HPF to anyone looking for a rustic venue with a staff that knows how to run a relaxed yet polished event.
---
Unique and beautiful venue
Reviewed on

11/21/2014
Amanda S
I loved having my wedding here, everywhere you look there are opportunities for amazing pictures and moments, and they can accommodate outdoor as well as indoor options. So great if you are looking for a more non-traditional venue.
---
As Perfect as they Come!
Reviewed on

11/13/2013
Eric P
We had an awesome wedding at Heritage Prairie Farm. We wanted to incorporate lots of time outdoors, a fun atmosphere for kids, great food - and this venue took into account all of those things. We loved our farm wedding and if we could do it all over again, we would choose HPF... Read More again in a second. That said, here are some things to keep in mind if you are making a selection for your dream wedding: The best things about this venue: -they set up a tasting for you couples early in the wedding season so you can try the farm's fare - take advantage of this -an overall beautiful setting and venue - and it keeps getting better as they upgrade landscaping, the tent, etc. -tons of amazing places to take pictures -great food (we received lots of compliments) -the staff is totally willing to work with reputable vendors -the staff is truly willing to work with you to make any of your crazy whims happen (and we had lots of them, some at the last minute) Things you should know: -Be in tune with the pricing structure -The food comes as a long family style affair which doesn't really work for the bride and groom who need to visit - you might want to consider asking for a plated dinner prior to the day of -If you have a bigger wedding, make sure you have considered enough stations for dessert, etc. so as not to have lines
---
BEST VENUE EVER!!!
Reviewed on

10/27/2013
Cassie F
My fiance and I knew we wanted to get married in a rustic location but everything we could find was very expensive and lots of places didn't have a chef so we would have to get a caterer. Luckily we stumbled upon this venue. After our first meeting with Jessica Impson we knew we... Read More had to get married here. They were very flexible in helping us stay close to our budget. We had a wedding planner, a chef, a bar manager, a event manager... and the list goes on and on. So many great staff members! After we booked our date we were given a website to communicate with the staff members which was so amazing and simple. Any questions we had we could post to the site and it was promptly answered. We had an amazing tasting which was like an event with other brides and grooms. At least 60 people were there to taste the food which we really enjoyed. Doing the tasting this way allowed us to try lots of food while being able to tell what it would be like the day of the wedding since the food was made for a large group and not just a few people. I can't express in words how amazing and delicious the food was. Nick, the chef, put together an amazing menu with an abundance of food. All of our guests could not stop raving about how delicious everything was! Everything at the cocktail hour and the dinner was beyond delicious! This was one of the best meals I've ever had and I'm so amazed and thankful it was my wedding food! Jennie, our planner at the Farm, was great! She answered questions promptly and was so flexible! We changed our ceremony location the week before the wedding to another part of the farm and they worked to ensure it was beautiful and flowed well. Brian, the bar manager (I think), did a great job with our signature cocktails! Sangria is my favorite drink and he did it justice! While I did spend a tad more than I would have liked to, I seriously don't regret a single penny spent on this amazing venue. Everything was beyond my expectations and so fabulous.
---
Worth every penny
Reviewed on

6/11/2013
Margaret N
Heritage prairie farm was a wonderful wedding venue. They provide amazing food and service. Chef Nick is incredible! He was willing to work with us to create a very custom meal that fit our needs and wants. He was willing to make modern versions of family recipes. Jenny, the... Read More wedding planner was very reassuring and helpful through the process. She was organized and great at communication through the bootcamp online. Although, it was not the cheapest place to have our wedding - it was worth every penny. If you want a farm wedding close to Chicago I would look at HPF before they book up.
---
HPM is fantastic!
Reviewed on

8/20/2010
Julie N
HPM is extremely flexible - allowing you to bring in food, liquor, flowers, or they'll do all of that for you, which is the route I went with since I am not local.
---