Home

Human Artist Photography
About this Vendor
Human Artist Photography
Human Artist Photography offers a personal style of photography, creating artistic and journalistic images that perfectly fit the style of your wedding day. Our storytelling approach allows for preserving your precious memories in a beautiful, hand cut storybook. Contact us today for more info :)
Details
Artistic, Classic, Documentary
Bridal Portraits, Engagement
Destination Weddings, Digital Files, Online Proofing, Printed Enlargements, Second Shooter Available, Social Media Sharing, Wedding Albums, Photo + Video





Contact Info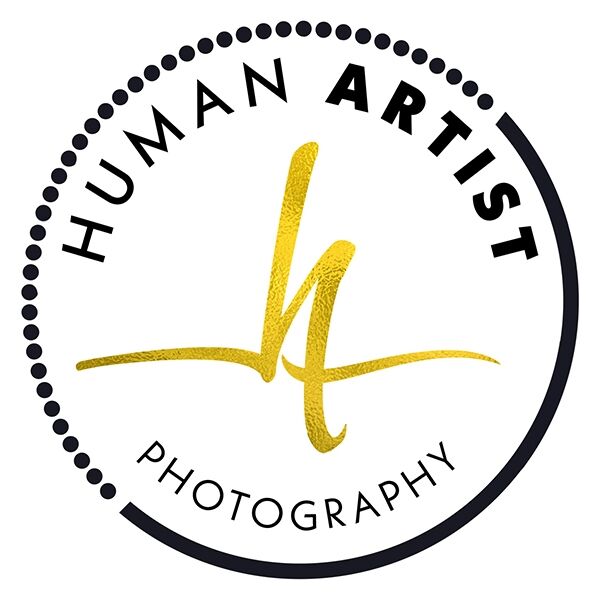 Reviewed on

5/03/2016
Professional, prompt, thorough and skilled to say the least. My experience from start to finish with Yevhen and Julia was the best I could have possibly asked for. As a stressed out bride stretched thin with obligations, they bring smiles and a chance to slow down, breathe and... Read More have an intimate moment with my soon-to-be/new husband. Yevhen brings this life and moment of intimacy into each and every shot. His eye for light and composition is incredible- we are very close to our home church. It holds many special memories, including the moment my husband and I first met. It is not your classical stain-glass windows, impressive architecture kind of church and I had a moment of debate where I considered sacrificing the story behind our church for one that simply looked nicer. Yevhen can take any location and transform it to an enchanting environment. To rate this artist as competent and reliable only scratches the surface. They care about the life of your event- the people, relationships and personalities present and thriving. They capture sincerity and organic interaction. I wouldn't recommend anyone else to encapsulate a day that is easy to get lost in- it's all a blur but we have visual treasures that we can't wait to share with all of our friends and family.
---
The Big Day Experience
Reviewed on

9/26/2015
My husband and I had the most wonderful experience with Yevhen from "Human Artist Photography". He is a talented young man. Yevhen is very enthusiastic about his job and it shows in his pictures. Yevhen had captured the best moments of our wedding day, he made us feel... Read More comfortable throughout the photosession and was open to any suggestions. I already recomend this photographer to my best friends!
---
BEST Photographer in Cleveland
Reviewed on

3/27/2015
Jenny Y
We had the most amazing experience with Human Artist Photography! From our very first meeting, Yevhen was extremely friendly and never pressured us. His quality of work is unbelievable! I would easily name him the best photographer in Cleveland! It is very rare to meet someone... Read More who has so much talent. The way he captures light and emotion is just stunning. The best part about Human Artist was how quickly we received our images. We were able to put together our wedding book in less than a month after our big day. I cannot even put into words how amazing our experience was with Human Artist Photography. You just have to see for yourself. You won't be disappointed!
---
Reviewed on

4/09/2018
Megan H
My husband and I met Yevhen and Julie at a bridal show a a few years ago. Even before we even had a wedding date or a venue, we knew we wanted Human Artist Photography. In addition to being some of the sweetest people I have ever met, Yevhen and Julie have absolutely... Read More unparalleled talent. Their ability to create unique, artistic, and absolutely stunning photos is beyond words. They went above and beyond to make our wedding day absolutely incredible, even in 6 degree January weather. The photos turned out more beautiful than I ever could've imagined and I can't even begin to thank them enough for capturing such incredible memories!
---
Reviewed on

4/02/2018
Erin C
Yevhen and Julie were so wonderful to work with. My husband and I were not super comfortable in front of the camera, but they made it so effortless for both our engagement shoot and our wedding day. The pictures are absolutely beautiful. We received so many compliments from... Read More our guests on how professional the photographer was and they didn't even realize they were there. We would highly recommend them for your wedding photography!
---
Reviewed on

2/14/2018
Shanna M
Yevhen and Julie were a pleasure to work with. Not only are they professional, but they know how to have fun and make the sessions enjoyable. Having both our engagement photos and our wedding photos done through Human Artist, the entire experience has been wonderful. Yevhen is... Read More very communicative and on top of his work. We haven't seen all of our wedding photographs yet, but Yevhen has shared a couple sneak peeks. I cannot say this enough but based on the ones he has shared, I know the others will be just as beautiful if not more so. Thank you!!!
---
Reviewed on

12/10/2017
Nada S
Spectacular work and great people to work with. My husband and I are very pleased with everything Yevhen and Julia have done, starting from our engagement session last year to our wedding. Our guests made so many comments about how fun they were and how energetic and envolved... Read More they were in every part of the wedding. VERY RECOMMEND!!!!!!!
---
Reviewed on

12/06/2017
Maria M
If you are thinking twice about booking Human Artist Photography then I highly recommend you choose them for your wedding pictures! Yevhen and Julie are very perfessional, kind, and talented photographers. They made our day more special with pictures and memories that will last... Read More forever!
---
Reviewed on

11/30/2017
Krysten J
Cannot say enough great things about Human Artist Photography! So fun to work with! Professional, organized and SO talented. Our engagement and wedding pictures are top of the line; gorgeous and great quality. We are in love with our photos. They went above and beyond to make... Read More sure every special moment was captured during our big day. Book them now!
---
Reviewed on

11/06/2017
Yana B
THE BEST!!! Amazing people who do incredible work! They capture beautiful moments and pour their heart and soul into their work. My husband does not like taking photos AT ALL, and they were really great at making him feel comfortable to get some great photos.
---
Reviewed on

10/31/2017
Chrystyna Z
Yevhen and Julie took pictures for my wedding. They are both kind, professional and talented in what they do. My husband and I are very happy with our wedding photos and would recommend the to everyone!
---
Reviewed on

10/31/2017
Stephanie R
We are so pleased with Human Artist Photography team and their amazing work! Not only we LOVED the photos, but the experience of working with them was amazing! Thank you, thank you, thank you!!!
---
Reviewed on

10/31/2017
Michael H
Best photographer in Cleveland. Excellent all the way around.
---
Reviewed on

10/02/2017
Alyssa K
Yevhen and Julie are absolutely incredible to work with! They made the day easy and made everyone in our large bridal party to feel comfortable taking pictures. They both did an amazing job and my husband and I could not be happier with our pictures! My husband and I and our... Read More entire wedding were also blown away by our same day photo slide show they created and played at our reception. Could not be more thankful for all their hard work! We would recommend them to anyone!
---
Reviewed on

9/14/2017
Michael H
Amazing photos!! Very professional service. Well worth every penny. Don't even think twice. You get what you pay for with this company. If you want to make sure your wedding is photographed the RIGHT way, go with this company. Nothing bad to say at all.
---
Reviewed on

7/09/2017
steph r
Yev and Julie are hands down the BEST couple to work with on our wedding day. We were lucky enough to book them two years in advance and after seeing Yev's portfolio at a Panera we were simply BLOWN AWAY. He is the most incredibly talented photographer and truly made us feel... Read More like rock stars through our engagement shoot, and models through our wedding day. We can't thank them enough for the stunning pictures and creative portraits they captured. Our friends and family have passed along pictures through various forms of social media and the outpouring of love for our pictures was overwhelming. Yev and Julie are two of our most favorite people, they started as our wedding photographers but ended as great friends! We love spending time with them and absolutely will book future photo opportunities with them. Their calm and cool manner on our wedding day helped us relax and enjoy our big day stress free. Yev even did some research ahead of time in the locations for pictures to re-route our party bus to make sure we did not waste time in traffic during a parade route. ABSOLUTELY THE BEST!!!! We love you guys so much!!!
---
Reviewed on

5/31/2017
Lisa T
Yevhen and his wife, Julie are simply amazing people! They were by far the best vendor we chose throughout our whole wedding planning process. From the engagement session to the actual wedding day, they helped everything go smoothly and were so much fun to be around! Their... Read More professionalism, communication, and personable interaction throughout the day, along with the quality photographs and packages were what impressed me most. I truly cannot say enough good things about Human Artist Photography. Without hesitation, I highly recommend them to any bride and groom to be! We will definitely be using their services again in our many life adventures ahead.
---
Reviewed on

5/30/2017
Emma D
Both Yevhen and Julie were AMAZING and so much fun to be around! Everyone loved their presence and we couldn't be happier with their service! Thank you!!!
---
Reviewed on

2/20/2017
Mark P
Human Artist Photography is simply phenomenal! We loved every single image taken by Yevhen, and the finished, produced book is absolutely stunning. Working with Yevhen, and his wonderful and talented assistant Shiloh, was an absolute pleasure. They have a particularly... Read More tasteful eye for capturing the right angles, lighting and poses. Even better though, are Yevhen's penchant for grabbing great candid shots, and his suggestions for unconventional posed and action pictures. Their price points were very modest for the quality and volume of the work we received. We really don't have the words to explain how happy we are with Human Artist. And not only did they capture our wedding day beautifully, but the engagement session was fun and ended with equally wonderful photos. The icing on the cake, so to speak, was the fact that I asked Yevhen to help capture my proposal. He met with me at the location, we planned the location for the actual proposal, and staked out the spots for he and his assistant to lie in wait, while pre-planning the best time for lighting of the specific location. I really cannot explain how amazing it was to see the photos capturing a frame-by-frame reenactment of popping the question - catching the emotion and importance of the moment in our lives absolutely perfectly. Other than asking her to marry me, selecting Human Artist as our photographer was the absolute best choice we made.
---
Reviewed on

12/28/2016
Ashley M
Yevhen and his wife did an amazing on our wedding day! They both were a pleasure to work with from capturing the magical moments to being professional throughout the day. We received numerous compliments from our guests on Yevhen which shows how he matched the flow of our... Read More wedding day and was a joy to be around. Now as we review our photos, it is evident we selected the right photographer for the job! Our entire day was captured from start to finish leaving memorable pictures for many years to come.
---
Reviewed on

11/24/2016
Vittoria
Yevhen and Julie were amazing! My husband and I could have not asked for a better photographer! We loved every single picture from our engagement session and our wedding! They are truly an amazing couple to work with and they make you feel comfortable! I would recommend them to... Read Moreauyfcbefvrafaxtfuutwwtrufxwrzdburayxxw anyone!
---
Reviewed on

10/25/2016
Alexandra C
The Human Artist is great. Yevhen is very professional and fun to work with. Our wedding pictures came our beautiful. He captured so many intimate moments during our wedding ceremony that are just priceless to me. He is had great ideas and makes sure to meet all of your needs.
---
Reviewed on

10/17/2016
Kassie P
Yevhen and Julie were absolutely amazing! We couldn't have asked for better photographers! They were so friendly and personable, we absolutely loved their work for our engagement/wedding events and plan to use them for any family photos in the future!
---
Reviewed on

10/14/2016
Cena H
Superb pictures that speak quality! It was also fun to work with them. The photographers were friendly and professional. We love the pictures and we felt comfortable working with Yevhen and his assistant. I now recommend them to my friends who are engaged.
---
Reviewed on

10/04/2016
After meeting with Yevhen and looking through the wedding books they make I had absolute faith in their ability to capture my day perfectly! They delivered beyond our expectations!
---
Meet The Owner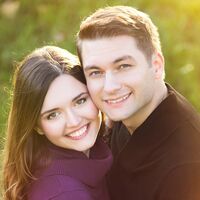 Yevhen Gulenko
On the wedding day we want to preserve beautiful, emotional moments of our lives. Most certainly those moments can be found among the people who start their journey of sharing each other in love.