Home

Lili Bridals
About this Vendor
Best of The Knot since 2008! Come see why...
A warm, inviting atmosphere greets you in our elegant, spacious store. Incredible selections and our relaxed, down-to-earth attitude make us stand out from our competition. The buzz about town: 'A breath of fresh air,' 'A hidden treasure,' 'The nicest bridal shop we have been in...' Come see Lili!
Details
Bridesmaid Dresses, Flower Girl Dresses, Mother of the Bride Dresses, Wedding Dresses, Dresses, Alterations, Bridal Stylists, Private Appointments Available, Fashion
Contact Info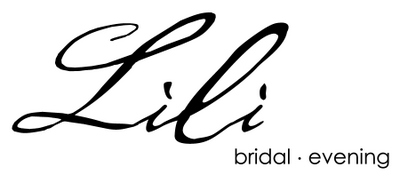 18663 Ventura Blvd, Tarzana, CA
True professionals, great experience
Reviewed on

10/27/2014
Karina M
I loved getting my dress here, it was the only place I went because they listened very well to what I wanted and I found my dress on the first round! The women who work there are very excited for your day and celebrated me beautifully. My dress was STUNNING, and I had them altar the sleeves from cap sleeves to a sleeveless dress, which came out flawless. Their timing, expertise and taste was spot on, I never had to worry. I highly recommend this salon!
---
Generation to generation of happy brides!
Reviewed on

10/30/2014
sara v
Excellent selection of wedding dresses. I bought from them when I got married and brought my step daughter for her dress . With years of experience the owner Lisa is amazing, and the ladies that work there are always super helpful and nice. We found the perfect dress ! And the whole experience was wonderful!. I would recommend them to anyone!
---
WORTH THE TRIP!
Reviewed on

10/27/2014
Sue S
Wow, talk about service and selection. I live in Beverly Hills, it was well worth the 20 minute drive to the Valley for this shop. They have a wonderful selection of gowns! Not a HUGE crazy mess of white as so many other stores i visited : NO, these are hand-picked and fashionable gowns! Many dresses I tried were under $2000 ( of course mine was more, Sorry mom! LOL) The staff is SO sweet, always a smile, always greeting me by name, Like they really appreciated my business,SO refreshing! My mo and Auntie also bought there Yvonne D dresses there and we were so happy with this store! Thank you ladies! :)
---
beautiful dress
Reviewed on

6/23/2015
Linda V
i got my wedding dress here and i loved it. i wish the customer service was better, especially as it got closer to my wedding date. they were much nicer before it was about 3 months until my wedding date. you will find great dresses here but be careful about the pricing on the alterations. they will up it.
---
Must Visit!! Fantastic!
Reviewed on

10/28/2014
A MUST! My sister found her dream gown at Lili's and we couldn't have been happier!!
---
WHAT AN AMAZING SELECTION!
Reviewed on

10/27/2014
From the moment you walk in the store you feel amazing! The store is so beautiful and elegant! Their dress selection is beautiful and their prices very reasonable! I accompanied my friend who was not sure what she was looking for, but Lisa pointed her in the right direction and helped her find her silhouette! My friend is going to look STUNNING! We will also be returning to get out bridesmaids dresses! I can't wait to find my dress so I can find a husband and go shopping for my wedding dress!!! Thank you Lili's for making our trip a memorable one!!!
---
Fabulous dress shopping experience!
Reviewed on

10/27/2014
Natalie L
I love Lili Bridal! I had such a great experience with all the gals there. Maria and Sonia are so wonderful! The store has a great selection of dresses. I recommend this shop to everyone!
---
From head to toe amazing
Reviewed on

10/24/2014
Sabrina F
This was the third and last stop on my wedding dress search. Their selection is much more superior than any other store I went to. By having an appointment, I was catered to and I didn't feel overwhelmed by large crowds and a loud atmosphere. I had a magical moment when I found my dress and the staff allowed me to share that moment with my family that was there with me and they didn't make us feel rushed or obligated to purchase the dress. Their in-house seamstress is amazing. She is so detailed oriented and when I didn't understand why she wanted to make a certain change, she took the time to explain it to me. My dress fit like a glove and everything was perfect. I attended the Lori London veil trunk-show at the store and had a custom made veil and blusher created to match my dress. I loved every detail from head to toe and I was so blessed to find Lili Bridal!
---
Stunning Dress
Reviewed on

10/20/2014
Michelle O
I visited multiple bridal shops but it was when I went to Lili Bridal where i felt that the consultant listened to what I wanted and I felt most comfortable. From the moment I walked into the store the people that worked there, including the owner, were so helpful and friendly. Every time I went in, whether it was my first visit, or for a fitting, I was greeted with a smile and a hug. I loved their selection of dresses and found exactly what I was looking for. They never tried to sell me on a dress that I wasn't interested in. I also bought some jewelry and my veil through their store and was so happy with their ability to help me coordinate my options. I was also very happy with Sonia (the seamstress), i felt that my dress fit me perfectly. I would definitely recommend them.
---
Lili's is the BEST OF THE BEST! GUARANTEED :)
Reviewed on

10/15/2014
Janice K
Lili's Bridal's has more to offer than any other store I visited. Plain and Simply I send everyone I know getting married to this store and here is why: 1) The owner Lisa, is 3rd generation. Her grandparents started this bridal store, and her expertise was truly priceless! I showed her 3 pinterest pictures of dress styles I wanted, and my dress ended up being the first one I tried on! 2) The whole staff is incredibly warm, welcoming, and friendly, no matter who you are and what you look like. They were all so helpful, that my best friend also got her dress there too! 3) My dress was so incredible, but I also had the most beautiful veil, earrings, and other accessories from the store too, that just was like the icing on the cake. I found EVERYTHING I needed. 4) REASONABLE!!! My dress could've been a $10,000 dress , but it was in my price range, and looked even more incredible on! 5) Overall I give Lili's Bridal an A++. Couldn't of been happier with the experience or my magnificent dress!
---
Said "Yes" to the Dress!
Reviewed on

9/26/2014
Jeanette G
Said "Yes" to the Dress...with less than two months away from my wedding! Charlene at Lili's Bridal was so helpful and made sure she found me the perfect dress to fit my style! The staff was very attentive to my needs and I can't wait to walk down the aisle in my Sophia Tolli wedding dress. Thanks Lili's Bridal!
---
Love this shop!
Reviewed on

7/15/2014
Angela
Lili Bridals was the first dress shop I looked at. They had the dress I was looking for on the first visit! They have a large selection of dresses. When we were looking for bridesmaid dresses, we originally went to a different shop. We found some dresses, but wanted to double check at Lili's just to make sure if there was anything better. Sure enough, Lili's had a dress that everyone loved! So we ended up getting the bridesmaid dresses from Lili's as well! They offer personalized service and are friendly and accommodating. Their in-house seamstress was able to make the alterations we each requested. (Just make sure to not delay if it's the busy season, as they do book up!) They also offer accessories and undergarments, but I didn't purchase any of those items there, as they are a bit pricey. But I would definitely recommend this bridal shop to any future brides, bridesmaids, or mothers-of!
---
Laura Morrione
Reviewed on

10/05/2013
Laura M
Hi my name is Laura Morrione, I am getting married October 19, 2013. I went to Lili Bridals and found my dream dress! I needed to add sleeves to the dress, they were able to accommodate me plus make it look as if it belonged to the dress, there is NO indication that the sleeves were even added on. The team at Lili Bridal is phenomenal, from the owner Lisa who is warm, loving, gracious and really cares about her customers, to her associate Charlene who is equally delightful, helpful and shows she cares and loves what she does to Maria and Sonia who did the alterations. The team work there is fantastic!! The shop is absolutely beautiful and clean. Today when I went in I found out that Lisa also opened up shop upstairs to accommodate fuller figured and plus size woman, I went upstairs to check it out and was very impressed!! what a beautiful store this is as well and the associates she has running it also wonderful friendly people! If you are looking for a bridal store for your special day, you will NOT be disappointed with Lili Bridal! I highly recommend them!! Purchasing your dress is a very important part of the experience and I am very excited to walk down the isle with my new Casablanca dress from Lili Bridal!!
---
I heart Lili Bridals!
Reviewed on

10/04/2013
amy h
I love Lili Bridal. Lisa (the owner) and Sonja (the seamstress) are top notch. They are professional, warm, inviting and personable. They are focused on customer service and making each bride (and her family and friends) feel comfortable. I got my dress there for my wedding and have referred several friends and family members all of which were pleased with the quality of service and selection. I highly recommend that brides, mother of the brides, friends of the bride, etc. all check out Lili Bridals for beautiful, elegant, classy and affordable dresses and impeccable customer service.
---
Lili's Bridal is the BEST and ONLY place to go for BRIDAL!!!
Reviewed on

10/04/2013
Cayla C
Lisa and her team have been AMAZING to my family. My sister, sister-in-law and myself ALL got our wedding dresses from Lili's Bridal! Lisa is SO knowledgeable and WONDERFUL to work with!!! I also got all (6) of my bridesmaid's dresses from Lili's Bridal. I have visited other Bridal Dress saloons before but NOTHING compares to the expertise and experience I received here. I felt SO comfortable and I have TONS of insecurities. Lisa and her team made me feel VERY comfortable; didn't rush and walked me through the steps. The seamstress is a magical woman and I wish I could afford to have her alter all of my garments! They are lucky to have her on their team. I have to drive approximately 30-45 minutes to get to Lili's and it is worth it! I will use Lili's for any formal event I need a dress for. I ONLY refer my friends and family to Lili's Bridal!!
---
The Perfect Dress
Reviewed on

10/04/2013
I got married back in 2008 and to this day I still have very fond memories of my experience at Lili Bridals. Not only did I find the perfect dress there but I also had the best time while narrowing down the many choices offered to me on the way to finding it. I just love Lisa (Lili, owner) and her staff! Recently, I returned to Lili with a girlfriend who is getting married next year and it was like returning home and seeing dear old friends and beloved family members. Best of all, Lili's beautiful selection of wedding gowns and accessories remains exactly as I remember it - Gorgeous! My girlfriend had the most amazing experience with Lisa and her staff ultimately finding the most amazing wedding gown ever. I highly recommend Lili Bridals to any bride in search of a wonderful experience and the perfect dress.
---
Great Quality; Exceptional Service
Reviewed on

10/03/2013
shannon p
I visited this store after trying on dresses at a couple different places and feeling really out of place. At Lili's, the staff was incredibly helpful. There was a huge variety of dresses that varied in style and price. The woman helping me really understood my body, the dress I envisioned and my budget!! In the end I loved two totally different dresses. They were so helpful and supportive as I made my decision. Then they helped to to tailor my dream dress to perfection. It fit amazingly (and they didn't flinch when part of my request was that they cut off the train). I have recommended this business to both my sisters and three of my girlfriends since I was lucky enough to have found it.
---
Beautiful store and excellent service!
Reviewed on

10/03/2013
While shopping at Lili Bridals, it could not have been a more pleasurable experience!!! They were very professional, accommodating and quality service at its best. I have and always will refer people to Lili Bridals!
---
Amazing Bridal Store
Reviewed on

10/03/2013
Alison S
Lili Bridals is truly an amazing store. The shopping experience and overall customer service is one of a kind. They honestly care about their customers and their love for bridal gowns and accessories shines. Since getting my dress there over 4 years ago, my sister and future sister in law have both found there dress at Lili Bridals and would not have gone anywhere else. I would recommend Lili Bridals to anyone and everyone you won't have a better bridal experience.
---
Great!
Reviewed on

7/16/2013
Chelsea N
I found my dress at Lili after going to at least 6 other places. I went to David's Bridal, Camarillo Bridal, Thousand Oaks Bridal Collection, Pebbles, and others but didn't find anything that I loved. The ladies at Lili are wonderful!! Chelene was so helpful and sweet. I also got my alterations done here. It was a little pricey but she did a great job!! Very happy with my dress!!!
---
A Wonderful Experience
Reviewed on

6/12/2013
Melissa O
After a rather unpleasant experience at a chain store, I found Lili Bridals online and went to them to look for a wedding dress. The saleswoman who helped me could not have been nicer and gave me her honest opinion on which dress best suited me. Despite the fact that I bought what I am pretty sure was the least expensive dress in the entire store, everyone that I dealt with was friendly and helpful and gave me excellent service. I absolutely recommend them for a wonderful wedding gown shopping experience.
---
A Dream
Reviewed on

5/30/2013
Delanie F
Wedding dress shopping is every little girls dream that becomes a big girls dream. Shopping for my dress was no exception. I felt like a princess at my wedding and while shopping for me dress. They really took the time and made my whole family enjoy this process.
---
Perfect Dress
Reviewed on

5/17/2013
Willow F
On my first day of looking after going first to Nicole Miller in West Hollywood, I quickly found the perfect dress for. They were very helpful at Lili and full service. They handled the fittings and alterations perfectly!
---
Great Dress!
Reviewed on

4/15/2013
Laura S
Fell in love with my dress, not so much with the lady helping me. She demanded I order my dress a size bigger which resulted in me having to get it altered 3 times. But, the store is awesome and so are the products they carry. Just KNOW your size and don't listen to anyone to make a quick dollar on alterations.
---
Pretty Good Shop
Reviewed on

3/18/2013
Bridget C
I went to Lili after reading they were having a trunk show of the designer of a dress I liked. I had wonderful service from the designer's representative and the Lili staff were very nice. My only complaint was that their seamstress was not very available, with appointments only during the week which made me go elsewhere.
---
Send Message