Home

Marina Village
Book Your Wedding with Marina Village
---
A BALLROOM IN SAN DIEGO, CA
About Us
Located on the beautiful waterfront of Mission Bay, San Diego, Marina Village is a lovely conference center and marina. Despite its feel of tropical and exotic seclusion, Marina Village is near San Diego's freeways, making it easily accessible from the city's tourist attractions, beaches, dining and nightlife. An incredibly versatile venue, Marina Village has multiple spaces suitable for both a ceremony and reception. The conference center has plenty of rooms that can host both small and large parties, and Marina Village's helpful staff can help you pick out the perfect spot for your wedding day.
North and South Lawns are two outdoor locations available only for your ceremony. With stunning views of the marina, the lawns are open and airy, with dramatic backdrops of Mission Bay.
The Baja Room seats 350 people. It's on the ground floor and offers views of both the marina and a small, private courtyard. Hardwood floors, a raised stage, a brick foyer and a covered patio makes the Baja Room one of the most popular rooms at Marina Village.
The Sunset Room is a second-floor room separated from Marina Village's main building. It's accessible by a flight of stairs, but it has no elevator access. This room has stunning views of the marina and ocean and can seat 190 people. The room is carpeted, has a built-in bar, built-in dance floor, a raised stage, DJ booth and a brick foyer, making it another popular choice for wedding receptions.
The Bayview Room is a 5,400-square foot split-level room that seats up to 250 people. This room also has a view of the marina, and it has hardwood floors, a bar, private bathrooms, and a catering and prep area.
The Captain's Room has a courtyard view and can accommodate 280 people. The room is carpeted, and a portable dance floor can be used if requested.
The Marine Room is a split-level room with steps that lead down to an area with high ceilings. Able to fit 120 people, the Marine Room offers beautiful views of the marina.
The Dockside Room is a ground-level room with views of the waterfront. The room comes with a private patio on the waterfront side, and it has a view of the courtyard. It can fit up to 80 people, but bathrooms are located in the building across the courtyard.
The Spinnaker Room is a room that can fit 80 people. Like the Sunset Room, it is located on a second-floor and is only accessible by a flight of stairs. However, the second-floor location allows this room a view of not only the marina, but also the ocean beyond. Features of this room include a built-in bar, built-in dance floor and private bathrooms.
The Starboard Room is a ground-level room with 1,800 square feet of space and a lovely view of the courtyard. This room has carpet and bay window seats. It can accommodate 100 people.
The Anchor Room —one of Marina Village's smaller rooms—accommodates 80 people and has a view of the courtyard.
The Coral Room is another small room at Marina Village. This room accommodates 80 people, and a portable dance floor is available upon request.
The Terrace Room is another ground-floor option with views of the courtyard. This room can also fit 80 people, and it has carpet and a portable dance floor.
What You Should Know
Marina Village's pro planners pride themselves on giving couples the wedding day of their dreams without format and budget restrictions. Their laid-back style makes it easy to plan your event there. The North and South lawns are only permitted for ceremony spaces; however, you have these spaces for up to three hours. Marina Village's multiple waterfront views allow for plenty of photo opportunities.
There is no in-house catering team at Marina Village; you can ask for a list of trusted caterers to take care of your food and beverage needs. However, if you rent the Seaside or Catalina rooms through Ranch Catering, you must have your reception catered by Ranch Catering. Marina Village allows you to supply your own alcohol for your reception, including kegs.
Your event is booked for a five-hour block that can go as late as midnight. New Year's Eve is the only exception to the midnight rule; you can have your reception go until 1 a.m. that night. You are allowed to add on extra hours before midnight to your party at an additional fee.
On the day of your wedding, you are allowed to begin decorating as early as 9 a.m. Setup and cleanup times are not included in your five-hour party block, but you are responsible for cleaning up after the wedding. Reservations require 50 percent of the room and lawn rate. The balance for the rooms and lawn are due 60 days before your wedding, and the damage deposit is due 30 days before.
Extra Perks
Marina Village strives to make your wedding day as easy and relaxed as possible. Some noteworthy benefits to booking with them include:
Entrances in limo, antique car or horse-drawn carriage
Your room booked only for your event on the day
Marina Village arranges your tables and chairs any way you want them
Price discount if you reserve reception hall with a lawn
A white wooden arch for the ceremony
Staff available seven days a week
From the Vendor
Marina Village - Mission Bay's Best Kept Secret!
Ready for your dream-come-true oceanfront wedding? It's your day - make it your event! We can accommodate formal receptions of up to 350 guests, or more intimate parties for groups of 50 or less. Our romantic waterfront settings and lawns for ceremonies overlook beautiful Mission Bay, and we're within 5 minutes of numerous hotels and major freeways. We're happy to let you bring your own catering, alcohol, and vendors. Each of our banquet halls has its own unique features; you'll find vaulted ceilings, loft spaces, dance floors, second story views, and (best of all) abundant free parking. Our property is well suited for numerous photo opportunities, and we're excited to help make your day as special as you & your beloved.
Amenities + Details
Amenities
Handicap Accessible

Indoor

Reception Area
For more details about amenities, please message the Venue.
Civil Union, Commitment Ceremony, Elopement, Interfaith Ceremony, Non-Religious Ceremony, Religious Ceremony, Same Sex Ceremony, Second Wedding , Vow Renewal Ceremony
Ballroom, Waterfront, Park
Destination Weddings, Rentals + Equipment, Service Staff
Contact Info

Simplicity and Beauty
Reviewed on

5/05/2011
Meredith W
Marina Village has 2 beautiful lawns to use for the ceremony, and a number of sized and shaped rooms for any type of reception you could want. The staff is informative and helpful, and really cannot be beat. The water and boats as the backdrop for your ceremony is really just... Read More breathtaking. They do have various amenities and equipment (PA system, etc.) for your usage as well. If you are interested in tulle and twinkle light decorations, ask to be put in touch with Pedro. He works at Marina Village, so he knows what kind of decor works in each room, and his rates are very reasonable (and better than anything I could have done myself!)
---
Beautiful location, BYO everything!
Reviewed on

11/02/2014
Vanessa B
This was the second venue that my husband and I had looked at and we absolutely fell in love with Marina Village. Being on an extreme budget and paying for everything ourselves, we wanted a place that allowed us the flexibility to have our own caterer, bartender and decorate how... Read More we wanted without having a wedding coordinator. They was very reasonable priced for the location and our wedding turned out awesome! We could not have asked for a more perfect day.
---
Great wedding venue!!
Reviewed on

4/07/2014
Jenn
We rented the Bayview Room at Marina Village for our recent wedding and absolutely loved it! At Marina Village, you rent a room and it comes with tables and chairs. You then bring in your own linens, caterer, drinks, etc. It was so fun putting together my ideal wedding without... Read More the constraints of having to use a specific cake vendor, or caterer, or DJ that other venues require of you. As it got closer to the wedding day, Marina Village was very flexible and easy to work with when it came to adding tables and chairs, extending our reception and more. The room itself was really cool. The Bayview Room is two stories, which gives you extra room upstairs for lounge chairs, a photo booth, or a kid's area. We have over 130 people and there was a ton of room so we didn't feel stuffed in there, but the layout didn't make it feel like you were completely spread out from people either. We also had our ceremony on one of their lawns, which turned out beautifully as well. Marina Village provided us with a nice arch that our florist decorated, as well as a nice and clean aisle runner. I would highly recommend this venue to anyone!
---
Reviewed on

11/17/2017
Amber G
The venue itself is nice and the prices are very affordable. However there was little to no help on site during the event. I rented the sunset room and went without power to my dj booth for 2 plus hours. This means that we had no music or sound for my guests when they arrived... Read More and it totally killed the mood. By the time we came in from taking photos the guests had been bored so long they were tired and ended up making it an early night. We were so disappointed. When maintenance did arrive their solution was to run a cord through the middle of everything and have my dj share the same outlets as my caterer. After the event I called to complain and ask for a courtesy credit. I felt I paid full price for a room that did not work correctly. They told me it was not there fault and that they were unwilling to make any attempt to rectify the situation. They said just decorator blew the power with led lights and I should talk to them if I have a problem. However the testimony from both my caterer and my dj was that the room should have been about to handle it since it is made for special events and my decorator didn't set up anything crazy. Additionally even if they did blow the power maintenance should have been more helpful and come up with a better solution to the issue. I could not have been more disappointed and felt completely ripped off.
---
Reviewed on

9/30/2017
Karen B
The Sunset room was an absolutely beautiful venue at a great price. The staff was easy to work with and fulfilled all our expectations. We highly recommend Marina Village.
---
Reviewed on

8/13/2017
Carmen P
Marina Village is a beautiful place to get married. I worked with Ranch Events and I wouldn't recommend doing it any other way! When you visit Marina Village please visit The Ranch Events office for help! Please ask for Paula as your coordinator and Kim as your florist! Their... Read More help to make your wedding a dream come true is necessary! Thank you Ranch Events! Carmen
---
Reviewed on

7/29/2017
Anabel Z
Day of coordinator
---
Reviewed on

10/15/2016
Phoenicia B
BEAUTIFUL!!!!! Absolutely stunning venue we used the sea side room which is booked through ranch events (they are on site) loves the boats and sunset view and the price was so great!!
---
Reviewed on

10/04/2016
Kristin W
Marina Village provided us with such a wonderful venue for our wedding reception. The ability to choose all our own vendors enabled us to have the exact reception we were hoping for. The sunset room was beautiful and perfectly suited our needs!
---
Reviewed on

3/17/2016
Jill K
We had our wedding reception in the Seaside Room at Marina Village. Our experience with Ranch Events and Rhonda was nothing short from amazing. She was extremely easy to work with, full of great innovative ideas, and very professional. She worked within our budget and made great... Read More suggestions to keep costs within our price range. We even got two food tastings, because at our first food tasting we were so stuffed after sampling all of the apps & entrees that we couldn't decide on the cake flavor. So we scheduled a second cake tasting and Rhonda provided us with an unexpected entrée tasting as well. The food was even better at the reception than at the first and second tastings. At the tastings I wasn't impressed with the asparagus, but at the reception they were steamed perfectly. Honestly, my guests raved about the food and cake. They are still talking about it! Rhonda suggested a creative, unique & cost effective touch to our table centerpieces, they were cake centerpieces and they turned out equally beautiful as delicious. She was able to find a specific type of rose to top the cake centerpieces in order to match the bouquets. Also there were a couple extra bonuses: RE served chocolate & strawberries with our cheese station, gummy bears & several candy toppings at the ice cream sundae bar and RE even supplied large decorative, blue light-up globes throughout the reception venue. The Seaside Room has comfortable & charming vibe and truly everything surpassed my expectations. Thank you everyone at RE, Rhonda, kitchen staff, wait staff, bartenders, decorating team and set-up/clean-up crew! The service was outstanding and the venue was decorated perfect! (If you have a special request, then just ask you'll be surprised how accommodating RE/Rhonda can be.) Thank you for creating our best day ever!!!
---
Beautiful Ceremony/Reception Location!!
Reviewed on

11/03/2015
Christina H
We had our ceremony on the South Lawn at Marina Village. Marina Village is a beautiful location, and has the perfect backdrop for a wedding! We also had our reception at Marina Village, which was in the Seaside Room. It is worth noting however that the Seaside room is leased and... Read More run by Ranch Events. If you book this room you will have to use Ranch Events for catering. For us this was perfect because we wanted to use them initially anyway. The grounds at Marina Village are beautiful. The only drawback to this location is that it is very popular for weddings, for good reason too! There were 2-3 additional weddings there the same day as ours. The prices are pretty reasonable. If you want to make a change to your room type or date however they are somewhat inflexible.
---
Greta place for the price
Reviewed on

9/16/2015
JT K
We used the Bayview room for our wedding reception! It was beautiful! Everyone who came loved it! The only downside to this room is there is no place to keep drinks cold. We had to bring in a bunch of coolers and ice to keep things cold. The staff are great and easy to work... Read More with. Pedro does lighting and is awesome! You have to use him if you book this place!
---
Beautiful!
Reviewed on

8/26/2015
Valeria C
This venue was absolutely breath taking. We had our ceremony on the North Lawn with the boats in the background and had our reception in the Baja Room. It was perfection. Mehrnaz was amazing to work with. She was really helpful. I would definitely recommend Marina Village.
---
Beautiful Atmosphere
Reviewed on

8/18/2015
Sianiu T
I chose the Marina Village for their atmosphere and also because they allow you to have whatever vendor you choose. What I didn't like is that they didn't advise me that the vendors needed proof of liability insurance until I paid them. It was no where in the contract and they... Read More are aware that it isn't. This was upsetting because a lot of brides either don't know or are not thinking of this and to tell me after I've paid without giving me a chance to ask my vendors if they have it was a big let down and lack of customer service. On top of that, many of the vendors I used worked there before and were never asked for it and when I asked them about it, they had no real answer. Outside of that, the place was beautiful enough to forget that hick-up.
---
Ceremony and Reception
Reviewed on

7/14/2015
JoAnna H
We had our ceremony and reception at Marina Village. The venue was beautiful, and all of the Marina Village employees were very friendly and helpful. Everything was exactly how what we wanted. I will definitely recommend to friends and family!
---
Reviewed on

6/05/2015
Christina M
The wedding was a success, thanks to our family and friends who helped. The location is beautiful, but the staff here at Marina Village weren't so successful. They were very disorganized. I had talked with a consultant there many times via email and phone about the details. I... Read More had ordered enough white table cloths for a cake table, gift table, buffet table, and all the other tables that are there to be used in a ceremony & reception. I only got 11 table cloths which was not enough for all my tables. I ordered the white wooden chairs for the reception and ceremony and I ended up with chairs that have cloth on them and was told we were going to be charged for the upgrade even though I specifically told them I wanted the white wooden chairs and more than 11 white table cloths. Then, a few months before the wedding, I wanted the Marine Room instead of the Dockside Room. I was told it was available for upgrade that day and would be $100.00 extra, which I was fine with. My mom went by the office to put the deposit down for the Marine Room and found out we couldn't have that room on that day because it was already reserved. The consultant I was working with the whole time "forgot" to book that other couple's wedding for that room for that day.
---
Great value
Reviewed on

11/15/2014
Luis C
We had our wedding at Marina Village for both our ceremony and reception. Everyone at the venue was very informative, respectful and helpful. Definitely recommend them for any special event. We had the North lawn and the Spinnaker room overlooking the marina. A perfect day... Read More helped making this venue the perfect spot.
---
Great venue
Reviewed on

5/18/2014
Tabitha H
The Bayview Room at Marina Village is beautiful. It comes with tables and chairs. You then bring in your own linens, caterer, drinks, etc. It was great being able to have an open bar on a budget because we were able to bring all our own alcohol from Costco!
---
Gorgeous Ceremony Site
Reviewed on

12/03/2013
Amanda
We had our wedding ceremony here in November. It was raining the day before, but the day of was gorgeous! We had our ceremony on the north lawn which has the marina in the background. The pictures turned our amazing! The individuals in the office are easy to get ahold of and... Read More professional. (We had our reception in the Seaside Room at Marina Village, which is owned by Ranch Catering. This part of our wedding was a nightmare. If you are looking to have your wedding at Marina Village, book a room that is owned by them and NOT Ranch Catering).
---
Beautiful ceremony and reception site
Reviewed on

11/04/2013
Breanna C
I got married on the North Lawn and had my reception in the Sunset room. The venue is beautiful and the staff were very helpful. Pedro's tulle decorations were amazing.
---
Marina village
Reviewed on

10/26/2013
Li P
Beautiful and affordable , able to bring your own vendors in:)
---
Excellent location
Reviewed on

8/12/2013
Christie P
When looking for a venue I ultimately chose Marina Village for several reasons including price, location, and parking. Marina Village had lower rates than most places and the views were great, very San Diego. I rented the north lawn and the Sunset Room. Both were excellent and... Read More having the ceremony and reception at the same site was great. My only small negative is that I wasnt able to have my rehearsal at the venue due to other weddings the day before mine. While I understand they are a business and if someone wants to rent the lawn they are going to rent to them, it was a little hectic and weird to have my rehearsal at a completely separate site. It would have been nice for the venue to have something in place for this type of situation. The office staff were friendly and always answered all of my questions.
---
For the young bride on a budget.
Reviewed on

7/10/2013
Blanca B
Very affordable and absolutely beautiful. I had a budget and they let brides bring their own alcohol, cake and food vendors. Also, chairs and table set up is included with the place rental. I really enjoy their services.
---
Good place to go...
Reviewed on

6/21/2013
Jennifer R
I had my reception at Marina Village June 2013. We originally wanted to do both ceremony and reception but things happened and we ended up getting married before our original date. The customer service was great. We mainly talked to Victoria, she ended up leaving sometime this... Read More year before June. She was very helpful and understanding with all our changes throughout the year before our actual date. We had our reception in the Bayview Room and it was amazing. I like the fact that you are able to do everything yourself with this venue. I do recommend that you either start your set up for the room right at 9am, the earliest you can get in your room, or have family help out decorating. That was my only downfall, I was late to my own reception, but thats my fault. For the price and location I believe Marina Village is a beautiful place for your ceremony and/or reception
---
Great Venue for Price and Flexibility!
Reviewed on

6/05/2013
Lauren B
Marina Village is a great place to host a wedding reception. It was very easy to work with the staff at Marina Village. It is a great value and they don't have a pre-set vendor list! My husband and I had attended two wedding receptions here prior to our wedding, we personally... Read More would highly recommend the Bayview Room. It has a great view of the Marina, and upstairs balcony, bathrooms inside the room, a bar and a back area for the caterer. While I had wanted the Baja room I am actually really glad we didn't get that room after attending a wedding reception there. It was a really awkward lay out.
---
Meet The Owner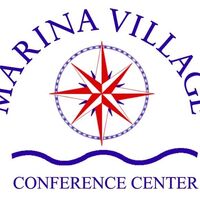 Marina Village
Marina Village Conference Center is just what you had in mind if you're looking for a beautiful waterfront setting on your special day. We offer numerous banquet halls that can help you transform your ideal day into a reality. Our quiet, waterfront lawns are a wonderful destination wedding spot that will make your wedding ceremony or vow renewal unforgettable. Save yourself the trouble of getting your guests to different locations – enjoy the convenience of both your ceremony AND reception in the midst of Mission Bay's beautiful scenery.