Home

Old Blue BBQ
About this Vendor
Bringing People Together With Exceptional Barbecue
Old Blue BBQ strives to bring fresh ideas and flavors to barbeque while using recipes and techniques that highlight our appreciation for the regional barbecue styles that have defined tradition for generations. From our award-winning South Carolina Style Mustard Sauce atop our hardwood smoked pulled pork to our mouthwatering brisket burnt ends, Old Blue BBQ encompasses "low and slow" to achieve barbeque perfection that is impossible to resist. Whether you like South Carolina style pulled pork, Texas brisket, or Kansas City pork ribs, Old Blue BBQ has the flavors for you.
Details
Cajun, Southern, Southwestern, American, BBQ, Specialty
Dairy Free, Gluten Free, Nut Free, Sugar Free, Vegan, Vegetarian
Buffet, Catering Clean Up, Catering Delivery + Setup, Family Style, Menu Tastings, Passed Appetizers, Servers, Food + Catering, Service Staff

Contact Info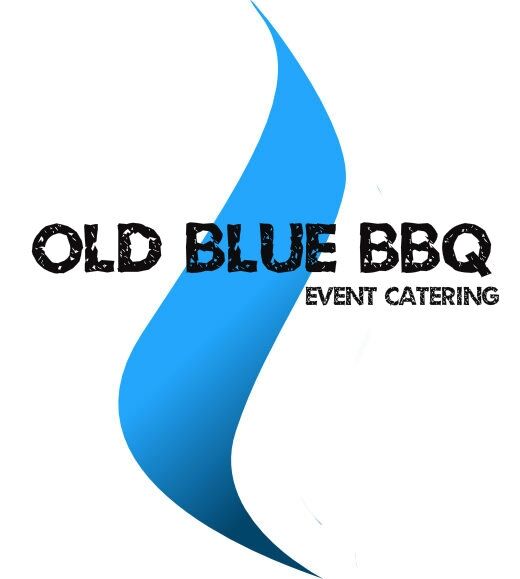 Reviewed on

10/29/2017
Molly d
Old Blue BBQ was the most incredible wedding caterer we ever could have imagined! Kelly was absolutely amazing every step of the way, from the first day we contacted her to the day off. We did not have a wedding planner or day of coordinator, but Kelly was extremely integral in... Read More making our wedding flow and go on without a hitch. She and the rest of the staff worked their magic the day of, through sun and unexpected rains. We were hooked from our first tasting and all the food on our wedding day did not disappoint! Absolutely delicious BBQ with variety for us to personalize our menu. It was difficult to decide because everything was so tasty! We can't say enough positive things about Old Blue BBQ. Thanks Kelly and Stephen for making our wedding unforgettable!
---
Reviewed on

10/07/2017
Shea L
One of the absolute best decisions we made for our wedding was hiring Old Blue BBQ as our caterer! From the initial tasting, to the day-of, Kelly was fantastic throughout the entire process. First of all, the food is down-right delicious. You'll have such a hard time choosing... Read More the menu for your big day because everything is so yummy! We especially loved the mac & cheese and maple dijon brussel sprouts, but you truly cannot go wrong :) While the food is amazing, working with Kelly truly made our experience. She is so professional, knowledgeable, and kind, and consistently went above and beyond to make our wedding day perfect. From sharing ideas on place settings, providing guidance on day-of logistics, and answering our many questions along the way, Kelly was such a joy to work with and honestly helped relieve so much of our stress leading up to the big day. During the planning process, she thought of all the finer details that we would have missed, and also spent time walking us through Old Blue's 'bride share' space to pick out décor pieces that we wanted to incorporate into our reception. In addition to the awesome food and Kelly's expertise, the option to use lanterns, votive candles, and other accessories from the bride share will make you feel even more like you're getting the most bang for your buck! On the day of, Kelly was so helpful and made sure everything went off without a hitch! She truly played such an instrumental role in making our dream wedding a reality, orchestrating the set-up of the cocktail hour & reception space, directing our guests to the buffet in an orderly manner, styling our dessert bar, and staying in command of everything. We could not have been happier with our experience with Old Blue BBQ, and highly recommend Kelly and her team!
---
Reviewed on

8/16/2017
Liz B
Old Blue BBQ IS LEGIT! We cannot speak highly enough about them and there team. We worked specifically with Shannon and Kelly and they were amazing. Not all wedding vendors are made the same, especially when you are planning a wedding from across the country combined with... Read More turning into a crazy stress filled bride as the day grows closer, and the care and responsiveness that we received from these two honestly helped us not lose our minds. From the day we had the tasting (honestly only ended up having a tasting with them because they were so great from day 1) to the day of everything was of the highest quality. They handled the service, the bar, and most importantly the food....and we STILL over a year later get comments on the food. Plus they brought out apps and drinks to the bridal party during pictures and made us a plate at the sweetheart table. We cannot sing their praises enough and they truly helped our day run smoothly and made it memorable.
---
Reviewed on

8/17/2017
Anna F
I booked old blue for my catering, set up and clean up service. It was the best decision I could of made for my wedding. Shannon and the team went above and beyond for my special day. The food was AMAZING the service was OUTSTANDING. Every wedding has its hiccups and Shannon... Read More handled it all so well I didn't know anything had gone wrong until after the wedding was over. I cannot recommend Old blue enough. They truly made my wedding day the special successful day that it was. P.S. get the Brussels sprouts they are to die for
---
Reviewed on

7/26/2017
Stevie W
Kelly and her team at Old Blue BBQ are truly incredible. The food is amazing and the service is just as good. Kelly helped guide us throughout the planning process and ensured that our day flowed seamlessly. From guiding us through our food tastings and rentals to helping me... Read More make decisions with our other venue, Old Blue BBQ goes above and beyond for their customers. Our guests are still raving over the food (especially the brisket) and I can only hope to attend a wedding where Old Blue BBQ is catering so I can have this food again! Thank you Kelly for helping to make our day perfect : )
---
Reviewed on

5/25/2017
Julie B
My son & daughter-in-law were married on Saturday May 6, 2018 and we used Old Blue BBQ in Alexandria as our caterer for the semi-casual reception dinner. We were invited to go with the bride and groom for the tasting several months prior to the wedding. The selection of foods... Read More that we sampled including appetizers were absolutely delicious well presented, and hard to choose from. The day of the wedding Old Blue arrived on time and set up the reception in the barn that went along with the wedding theme of Vintage Chic. They arranged the tables, linens, table settings, and table decorations along with guidance from the wedding planner. The appetizers were delicious and seemed to satisfy the crowd waiting during pictures. The bar was set up and managed well. The buffet style dinner was absolutely awesome. The food was plenty, organized, and delicious. The caterers stayed until the end of the reception packing up the extra food, breaking down tables, putting up chairs, cleaning up, and taking the trash for the evening with them. I would recommend Old Blue BBQ to anyone having a semi- causal reception. They are professional, on time, and more than prepared, and most importantly the food was enjoyed and delicious.
---
Reviewed on

5/19/2017
Amy H
LOVED the food! I worked with Kelly for a backyard BBQ feel for my rehearsal dinner, and planned a fantastic menu with setup. The staff was prompt to setup/takedown the equipment, and the food was served warm in awesome little crates with the name of the food written down on a... Read More chalk board. Such a casual feel, with killer BBQ to boot! Decided on brisket, pulled chicken, mac and cheese, potato salad, mini cornbread, cole slaw, pickles, four types of BBQ sauces, and some appetizers. VERY fairly priced, and so easy to work with; I would book this company again in a heartbeat!
---
Reviewed on

5/05/2017
Chrissy T
Old Blue BBQ catered our wedding in October 2016, and we could not have asked for a better vendor for the occasion. Kelly and Shannon were fantastic; they kept to our budget, providing guidance and advice, toured the venue with us making suggestions and helping coordinate with... Read More the venue owner. The catering staff were great, received nothing but compliments from our guest, especially regarding the food. We had an outside wedding which had to be relocated the day of the wedding to inside the barn because of rain, and Old Blue jumped into action, rearranging the space and turning it into a ceremony location. Shannon arranged for the bridal party to be served a plate of appetizers while the photos were being taken as well as drinks because of the distance from one location to the other on the farm. We had several guests who had various food allergies, and Shannon and the staff went above and beyond, creating new menu items as well as making sure our guests did not have any food issues. Shannon took care of every detail, including taking care of one of the guests -- my mother-in-law -- who had broken her ankle and was confined to a wheelchair. Everything went smoothly from beginning to end, including a fantastic clean up and provided containers with our left-overs which was gratefully accepted by my co-workers.
---
Reviewed on

1/17/2017
Kate D
I can't say enough good things about Old Blue BBQ! Kelly and the team were so professional, helpful and just fun to work with. AND their food is amazing. You will not have any complaints about humdrum wedding food if you go with Old Blue. On top of the spectacular food, they... Read More were so helpful in the wedding planning process. Often when discussing catering options, Kelly gave us the easy option of them handling it or the budget option on how to do it ourselves with lots of advice. We were able to pick out a lot of decor items to use from their 'bridal share' stash, which saved us a ton of money on buying our own. On the day of, their staff took care of so much, from setting up everything up to making sure we were taken care of all night.
---
Reviewed on

11/14/2016
Kat L
Kelly and her team at Old Blue BBQ are phenomenal. Everything from start to finish was perfection. Kelly brought an incredible amount of knowledge and excellent recommendations to our meetings leading up to our wedding. She did so much more than bring our vision to life while... Read More staying within our budget. Of course my husband and I (and so many of our wedding guests) loved the food and couldn't stop raving about it. The ribs, salmon, pulled chicken, peach bourbon beans, roasted root vegetables and everything else was mouth watering. The bridal share of goodies was the perfect ribbon we needed to tie all of our decor together. Most importantly, Kelly and her staff are very professional and we felt so comfortable (and relieved) that they were running the show. This team comes highly recommended.
---
Reviewed on

9/28/2016
Lindsay v
I cannot say enough good things about Old Blue BBQ. Hands down, the best food I've ever had at a wedding. Our guests are still raving about how amazing the food was, and that alone would warrant a 5 star review. However, it was so many other things that made us fall in love.... Read More We had two guests with very specific food requests (due to health reasons) and Old Blue's owner/chef researched both conditions and created customized meals for them. He even called to discuss all of the details of those food requests, to make sure he completely understood and to put our minds at ease. On the day of the wedding, my husband and I were never without food or drink! They brought us huge plates full of food, without having us stand in line for the buffet, and would breeze by with drink refills before we even noticed that we were out of wine. And don't get me started on how awesome everyone that works there is (shoutout to Shannon and Kari!) Seriously, go with Old Blue immediately. It was the easiest decision we made during our entire wedding planning process.
---
A-MAZING
Reviewed on

10/13/2015
Colleen Z
Kelly is AMAZING! She is very good with providing ideas and telling you the best way to save money. We had 2 tasting and if they didnt have something on the menu but had it in mind they are willing to accommodate you. We didn't want to do messy bbq (pulled whatever) at a wedding... Read More and found out they had non- bbq items or can do those for you like Jerk chicken or grilled chicken or beef. The food was great- everyone raved about it. Kelly also helped set up my centerpieces and the dessert table and worked with the other vendors to coordinate timelines. It was two weeks ago and I am still getting questions of who the Caterers were and everyone LOVED the Bacon appetizers we had. I highly recommend Old Blue BBQ... and the bonus is the price is very reasonable... especially for a bride/couple on a budget.
---
BEST BBQ
Reviewed on

6/22/2015
Lauren W
OLD BLUE BBQ was great from our initial tasting to our wedding day. Kelly came to our home for a tasting for 4 people and we even got to keep the leftovers- not that there was much because the food was so delicious! Kelly was fantastic-- she was part caterer, part wedding... Read Moreauyfcbefvrafaxtfuutwwtrufxwrzdburayxxw planner. We met and emailed with her frequently to make sure everything was in order and that we hadn't overlooked any details. She even helped us save money, by recommending we buy our linens instead of renting them through her. She helped us with table layout and decorations, and even told us where to look to buy some of the needed decorations. Any rentals we did need, they took care of which was one less thing we had to worry about. The day of the wedding, they set up all the tables, chairs, and their decorations, as well as cooking all the amazing food! The only thing I wish I could change was the non-existent leftovers. She promised we could take home any leftovers, but our guests ate everything and were raving about the food whole night! I would recommend OLD BLUE to everyone who is looking to have delicious food for their event. I wish they had a restaurant so I could eat it more often!!
---
Creatively made a vision come to life!
Reviewed on

10/06/2014
Jackie R
We were so pleased to have Old Blue BBQ on our team! They were willing to work with us to make a vision come to life - a camping inspired menu to fit our rustic venue in the park. Their creativity and willingness to go the extra mile translated into a beautiful reception dinner... Read More at our wedding. We also really appreciated that they were so flexible in the planning process. It made it much easier to plan long-distance. They also were willing to lend us some items they had in their 'bride share' collection - votives, coolers, etc. Since we were on a tight budget, it made a big difference to our bottom line. The food is great for the price. I had to deduct 1 star because dinner started an hour later than planned, which set us back a bit on our schedule. Otherwise, they were pretty perfect. I'd recommend and definitely hire again!
---
Delicious Food & Excellent Service!
Reviewed on

9/30/2014
Amanda H
My now-husband & I had a comic book themed wedding & wanted to have fun, casual food that everyone would enjoy along with it, so we knew we wanted barbecue. We originally thought of somewhere like Red, Hot, & Blue and Famous Dave's, but hit roadblocks with the limited service... Read More provided (i.e. they would drop the food off and that's it) and the fact that we would've had to use a separate company for bartending. I found Old Blue BBQ on a wedding site (maybe wedding channel, can't remember) and thought they sounded perfect! They don't have a restaurant where you can go, so they did an awesome tasting at our house with four other family members. We sampled the different meats and sides that we were interested in, and everything was delicious. Old Blue BBQ was very organized sending documents and planning with us along the way. They came to a walk-through at the venue and helped set up the night before the wedding. Service the day of was excellent, and everyone raved about the food. They also did a vegetarian dish for our non-BBQ eaters that was very good. I would highly recommend them for their food, service, and communication.
---
Meet The Events Director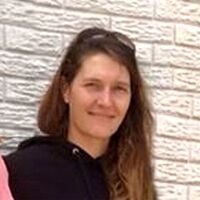 Kelly Lloyd
Having worked in the food service industry for over 20 years, Kelly knows how to provide exceptional service! As one of our brides said, "She is so professional, knowledgeable, and kind, and consistently went above and beyond to make our wedding day perfect. From sharing ideas on place settings, providing guidance on day-of logistics, and answering our many questions along the way, Kelly was such a joy to work with and honestly helped relieve so much of our stress leading up to the big day."