Home

Photo Booth Plus
About this Vendor
The Wedding They'll Never Forget
Your guests will always remember the time they shared in the photo booth at your wedding and renting one can be more affordable than you may think. With our social sharing gallery, guests can even post pictures immediately to Facebook, Twitter, Email & Pinterest right from your reception.
Details
Digital Files, Online Proofing, Photo, On-Site Printing, Photo Props, Photo Booths, Social Media Sharing





Contact Info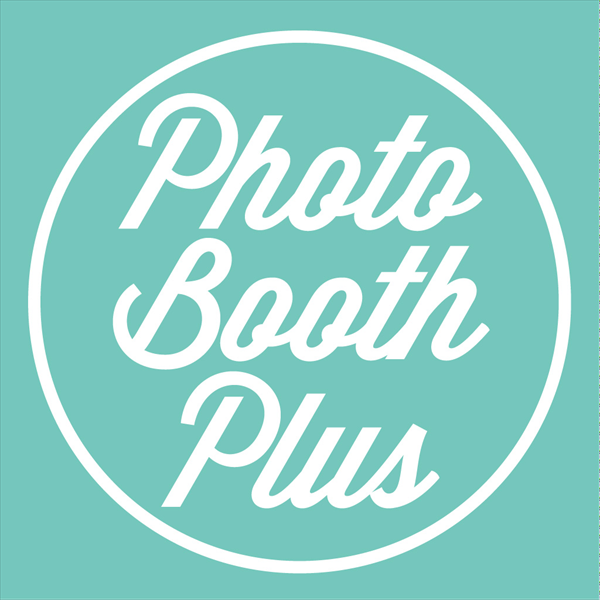 Reviewed on

9/26/2017
Stephanie P
Planning our wedding was hard as we are a same sex couple! We've been turned down by a lot of companies. I found photo booth plus online and was in contact with them regarding our wedding and they were so polite and nice and answered everything I needed. At one point I was so... Read More busy with getting the wedding ready, Shannon texted me asking for our logo confirmation! She wasn't rude or bothered and completely understood how busy I was. The day of the wedding, everyone was having so much fun my book was full! Kristina was the one hosting the photo booth and she had so much fun! I'd recommend them to everyone! Fantastic time
---
Best Photo Booth!
Reviewed on

7/03/2015
Brooke U
Photo Booth Plus exceeded my expectations. This was one of the best decisions I made for my wedding. My guests had so much fun taking pictures all night, and were raving about it! The pictures were extremely high quality, and the logo at the bottom that they designed for us was... Read More great! They were also very reasonably priced, and everything was included (no hidden fees for the addition of a guest book or anything, like some other companies). I love the guest book that they put together for us at the end of the night with everybody's pictures--I keep looking through it. I had also looked into some bigger Photo Booth companies, but they were MUCH more expensive than Photo Booth Plus, and I can't imagine they would have been as good. I highly recommend PBP!
---
Amazing photobooth company!
Reviewed on

6/29/2015
Lori H
Photo Booth Plus was awesome to work with. They were responsive to my questions before and after signing a contract. They designed the PERFECT logo to use on the photo strips. Chris made as many edits to the logo as we wanted. At Chris's suggestion, we used the open air... Read More photobooth and I would definitely recommend it!! It got my guests excited to take pictures. Anna, the attendant, was perfect! She kept my guests pumped up and kept everything moving. She did a great job. My guests were extremely pleased with the quality of the pictures. I love my guestbook and the copies of all the pictures I took. I'll be able to look back decades from now and see all my guests having fun!
---
Reviewed on

12/27/2017
Bianca G
They had availability within a month of our December wedding. Shannon was Easy to work with and we had great service at our reception! We received an album with notes from our guests as they took photos as well as a link to look/print the pictures online.
---
Reviewed on

10/31/2017
Miesha W
Friendly, efficient and professional, this photo booth company met all of our needs and then some. We were so pleased with the way they interacted with our guests and made the festive and enjoyable for all. They weren't just an addendum to our event, they were an integral part.
---
Reviewed on

10/31/2017
I had no idea this was going to be such a hit! I was so excited to have our own personalized logo made for us on the photos. All the picture turned out so well and they were so much fun to look at. It felt like a timeline of our night. My cousin loved it so much she is going to... Read More use them for her daughter's graduation party next summer!
---
Reviewed on

10/31/2017
Elena V
The attendant was just excited to be there and celebrate our day as anyone else! Our guests had a great time with the Photo Booth and the pictures ranged from beautiful to hilarious. We are s grateful for the memories captured. We'd recommend them to anyone. My husband actually... Read More booked them for a holiday event at work too!
---
Reviewed on

10/31/2017
Neika W
Photo booth was quick, easy, efficient and fun! I will DEFINITELY be looking to use them during one of my personal events.
---
Reviewed on

10/31/2017
Tomika W
Had a great time with great pictures to serve as memories!
---
Reviewed on

10/25/2017
Peter L
The party was off the chain and the photobooth added so much to it. The service provided by the attendant was out of this world and every guest had a lot of fun. I couldn't believe that not only did we get emails of our photos but we also got prints hot off the print press. What... Read More amazing technology. I recommend this company to anyone wanting quality service and a great time. Thanks photobooth plus!
---
Reviewed on

10/25/2017
Anna F
I had the pleasure of coordinating a photobooth for a wedding I was organizing. Not only did Shannon stay patient while I kept proofing the logo that would appear at the bottom of the strip, she also asked if there would be any special props the bride/groom would like to have.... Read More She also helped organize all the information needed for load out/load in, asked all the pertinent questions and sent the online gallery shortly after the event. She was on top of it all. I can't recommend them enough. I will be sure to use them for my nephew's graduation party this summer.
---
Reviewed on

10/05/2017
Amanda R
Photo Booth Plus was excellent! Shannon was quick in correspondence and answered all questions we had. Our photobooth attendant was very sweet and professional. We got married a month ago and I am still having guests come up to me saying that the photo booth was one of their... Read More favorite parts of our wedding! The guests were very impressed that each person in the picture received their own print out of the photo; I absolutely love the book of photos that is created for the bride and groom as well. It was so fun the next day going through the book and seeing the images of our guests and what they wrote! I highly suggest booking this company for your wedding!
---
Reviewed on

10/04/2017
Shani P
Photo Booth Plus provided a photo booth for our wedding. The owners were amazing and so easy to work with! I have recommended them to all of my friends and family members that are planning weddings.
---
Reviewed on

10/04/2017
Karina L
Shannon and Drew were AWESOME! I cannot even express how fun they were, how amazing they were and how great they interacted with my guests. Every guest came up to me and said how much they loved the photobooth, props and the fab hosts. When booking I got to talk to Shannon and... Read More she let me know she was a event planner previously, she gave me some great advice and I felt such comfort having her at my wedding. You cannot go wrong with this DUO! :)
---
Reviewed on

10/04/2017
Vanessa C
Curtain style booth, quick setup - very popular. The team was very communicative and the photos were sent immediately following the event. A lovely experience. Many thanks!
---
Reviewed on

10/23/2016
Julie Z
Chris and Photo Booth Plus were amazing! He was so easy to work with and we appreciate them being flexible with the set-up and hours of the photobooth. All of our guests "Raved" about how much fun it was. The best part! At the end of the night we have a scrapbook to look it with... Read More all of our photos and well wishes from our guests. I would highly recommend Chris and Photo Booth Plus for the entertainment at any upcoming event!!!
---
Reviewed on

10/17/2016
Jessica G
Photo Booth Plus did an amazing job at our wedding! They were the best price and the best quality we found! They traveled to Toledo with no issue at all and the open air photobooth was so much fun. It was great to have them printed on the spot and we were able to use our... Read More hand-painted backdrop. I would highly recommend them to anyone!
---
Reviewed on

10/12/2016
Jenny C
Our guests loved the photo booth. Photo Booth Plus was super easy to work with throughout this process and Chris designed us an awesome logo. We really enjoyed the guest book with everyone's photos in them too. My only complaint is that about a quarter of the photos appeared to... Read More only take 3 pictures and then would freeze up and print out 3 photos, with the fourth picture being a duplicate. Otherwise, great service!
---
Reviewed on

10/05/2016
Maria C
Thank you Photobooth Plus! All the guests enjoy and loved the photos. The service was great! Very professional we are so blessed to have you guys in our wedding. 9/24/16
---
Reviewed on

4/26/2016
Nenetzin E
Thank you so much for being so accommodating with the prop requests. and working with us. Having a Photo Booth at our wedding was 100% a hit. Everyone loved it. You guys have amazing customer service, thank you.
---
Great Photo Booth!
Reviewed on

12/01/2015
Lauren A
We met Chris when shopping at The Gown Shop & I'm so glad we did! We opted for the Open Air photo booth, and it was so much fun, and the quality of the photos are great. Go in and test out their booth!! What a great value.
---
AMAZING!
Reviewed on

10/22/2015
Melissa L
Thank you for the great service! Couldn't have asked for a better company to work with and everyone LOVED the props & pictures!
---
Reviewed on

10/20/2015
Lisa L
Loved it! Thank you!
---
So happy!
Reviewed on

10/06/2015
Mekyla S
Our guests loved the photo booth and my husband and I also have a really fun album with all our guests photo booth pictures! Thank you so much for such a fun addition to our wedding night!
---
Loved It, Wonderful Memento
Reviewed on

10/02/2015
Bridget R
All our guests LOVED the Photo Booth Plus! Our attendant, Weston, was very friendly, fun, and helpful. We got the package that included a scrapbook of all pictures (with handwritten comments from guests)for the bride & groom; this is truly a wonderful, treasured memento for... Read More our daughter and son-in-law, and will be for years to come! HIGHLY RECOMMEND! Thanks Photo Booth Plus!!!
---
Meet The Manager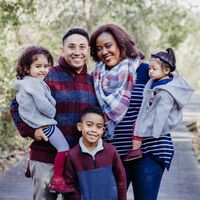 Drew & Shannon
Please email or call with any questions! (Or make an appointment to visit our showroom!)