Home

Rabbi Sanford Olshansky
About this Vendor
Jewish and Interfaith Weddings in Central Florida
Your wedding is a unique moment in your lives. It should be about you and your love for each other. Couples and their families tell me, consistently, that my ceremony was a beautiful and meaningful part of their special day. Every wedding that I perform is uniquely customized and personalized. Ideally I would like to meet with you 3 times, in person if you live in Central Florida or by Skype if you live somewhere else, so I can speak about your personally and get all the details right. I always do my best to balance what works for you with Jewish tradition and to honor the family traditions of non-Jewish partners as much as I can. I'm pretty flexible and will gladly discuss options for participation in your ceremony by family and friends. Call or write today for a consultation.
Details
Interfaith Ceremony, Religious Ceremony, Same Sex Ceremony, Second Wedding , Vow Renewal Ceremony
Premarital Counseling, Ceremony, Wedding
Contact Info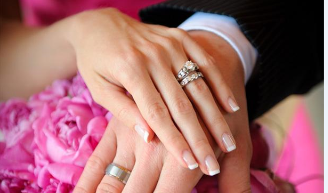 Reviewed on

8/23/2017
Raquel V
I highly recommend Rabbi O. My husband and I got married in July and we both come from different religious backgrounds. I am Catholic and my husband is Jewish. Rabbi O was very understanding and respectful. He took the time to explain all of the aspects of a Jewish Ceremony. I... Read More felt very comfortable and we are so happy with our ceremony. He takes time in getting to know you as a couple so that he can incorporate it in the ceremony. He was very professional and responded quickly.
---
Reviewed on

8/26/2016
M. K
What a truly great find in Rabbi O. I read the reviews and thought " There is no way this Rabbi can be that good." But he is. So warm and caring. He included details and observations about us in his service that I didn't think he caught. My husband and I were so lucky to find... Read More Rabbi O.
---
Reviewed on

7/02/2016
Shelby S
Rabbi Olshansky officiated at our wedding in March, and we could not have been happier with everything! I am Jewish and my husband is not. We agreed to have a Jewish ceremony to honor my family's traditions, but we had a lot of anxiety around who exactly would marry us. We found... Read More Rabbi Olshansky on interfaithfamily.com and are so glad we did. His prep sessions were wonderful - he gave some great advice and guidance for conversations to have. It really felt like he took time to get to know each of us as people as well as in the context of our relationship - you definitely can't say that about all wedding officiants. Rabbi O was very organized and detailed, and we always knew exactly what to expect. Our wedding ceremony was absolutely beautiful. My Jewish family loved it, and we also received tons of compliments from our non-Jewish friends and family. We were told it was very accessible to everyone and still a wonderful, spiritual ceremony based in tradition. I would recommend Rabbi O to anyone, interfaith couple or not!
---
Reviewed on

4/15/2018
Rabbi Olshansky was fantastic! And he proves that everything happens for a reason. After struggling to find a rabbi who would officiate for a Jewish husband and a Hindu wife, we knew we found "the one" with Rabbi O. From the very first moment we met Rabbi O all the way through... Read More the end of the big day, we felt like we were in great hands - he was incredibly kindhearted, accommodating, detail-oriented, patient, and knowledgeable. The ceremony itself was absolutely perfect. Not only was it personalized and heartfelt, it was respectful to both of our families. It was truly better than we could have imagined. We would wholeheartedly recommend Rabbi O to anyone seeking a Jewish wedding officiant, interfaith or not.
---
Reviewed on

7/04/2016
Rabbi Olshansky was an amazing officiant for our wedding. He conducted a great service and he really got to know my wife and I. Very nice, flexible and professional. He engages in a lot of research as he intertwines Jewish culture with how it relates to us as man and wife. I was... Read More also told nothing but the highest comments about his organization from my friends and other family, especially my more conservative Jewish relatives who told me their childrens' weddings did not hold a candle to how thorough and diligent Olshansky was in exemplifying Judaism. My wife and I would highly recommend this man for any Jewish or interfaith ceremonies. MAZEL TOV!!!!
---
Reviewed on

2/08/2016
Stacy G
Rabbi Olshansky was absolutely incredible! He was extremely organized and did not treat as as just another client, but rather a couple who truly wanted to get to know before he officiated. Before the wedding we had three meetings where he would ask us, questions, and give some... Read More fun and sometimes challenging "homework" assignments along with passing on many words of wisdom. My husband is not Jewish, and Rabbi Olshansky spent time to explain each step of the ceremony, the wording of everything, and the meaning behind it to make sure he understood each of the steps. In the end our meetings translated into an unforgettable interfaith ceremony, with many personal notes of things he picked up through our shared time together. We received several comments about how beautiful there ceremony was, and what a fantastic job he did.
---
Rabbi O
Reviewed on

11/13/2015
Our entire wedding experience was amazing, largely due to Rabbi Olshansky's pre-wedding spiritual preparations. We met on 3 occasions and he had a different outline each time, which worked in a progressive fashion to get us ready for our big day. He took the time to get to know... Read More us individually, as a couple, as well as our family backgrounds and what is important to us. Rabbi O was supportive of our interfaith marriage and talked about how Judaism can play a role in different faiths from a spiritual perspective. He presented us with a great "gift" (don't want to give too much away:)) that is very meaningful to both of us and he will always hold a special spot in our hearts since he walked us through to our wedding day, and made it perfect and simple (and just how we wanted). My parents thought he was wonderful, spoke from the heart, and really captured the moment with his presence. We would definitely recommend Rabbi O and hope he remains a part of our life in the future as well.
---
Rabbi Sandy - an amazing person
Reviewed on

11/13/2015
Rabbi Sandy is the kindest person you are ever likely to meet on this earth! He made my wedding day a very special and memorable occasion, and he really does feel like a member of my own family now. Thank you Rabbi Sandy for being such a special person and making our special... Read More day and months leading up to the wedding so memorable. You will always have special place in my heart and memories and also Orm's :)
---
Fabulous!
Reviewed on

2/05/2015
Leah S
Rabbi Olshansky was great! We live in Tampa but got married in Orlando. Rabbi O went out of his way to drive over to Tampa to meet with us, twice. He really cared about getting to know us as a couple. He did a wonderful job of combining who we are into the ceremony and... Read More personalizing it. My husband isn't Jewish but it was important to me to have a totally Jewish ceremony. Rabbi O did a great job of making sure it was a fully Jewish ceremony without stepping on anyone in his family's feet. Our ceremony was perfect, personal and the right level of Jewish. I would definitely recommend Rabbi O!
---
Fantastic Experience
Reviewed on

1/27/2015
Rabbi Olshansky was professional, respectful, understanding, and the consummate professional. He was five minutes early for our in-person meetings, prompt for our phone calls, and always reachable if we had any questions. Rabbi Olshansky guided us seamlessly through every... Read More facet of our wedding process: from outlining the process, to encouraging us to get tested for potential genetic issues (which was a delicate, yet important topic to discuss!), to the selection of the Ketubah, and all the way through to the actual ceremony and celebration. If you're looking for a "rent-a-Rabbi" or "Rabbi-in-the-box," Rabbi Olshansky isn't for you. Rabbi Olshansky won't make your wedding a standard template, nor will he bog you down with details; instead, he'll work with both the bride and groom to personalize the wedding, listen carefully to the religious and non-religious components that are important, and will genuinely beam of pride and happiness on the big day. The bottom line- Rabbi Olshansky is knowledgeable, flexible, dependable, genuinely excited, and determined to make the bride and groom comfortable leading up to and on their big day. We were so happy that Rabbi Olshansky was willing to work with us and fly all the way to Mexico to officiate our marriage.
---
More than just an officiant
Reviewed on

11/04/2014
Rabbi Olshansky was fantastic!! My husband and I met with Rabbi O multiple times leading up to our wedding day. He really got to know us and our story which he shared with our guests during the ceremony. He helped us discuss topics with each other before marriage that we may... Read More not have thought of discussing. He was open to having the ceremony the way we wanted to do it and even helped make sure information and small details were accurate in our program. What my husband and I love the most about Rabbi O is that he has been there for us after the wedding was over. We reached out to him for advice about some things that were going on in our life. He took time out of his own schedule to meet with us. We don't get to see him as often as we'd like but it's comforting to know he will be there if we need him. I highly recommend Rabbi Olshansky to officiate your wedding. You won't be disappointed.
---
Fantastic
Reviewed on

10/31/2014
Rabbi Sandy was perfect. He was reeferred to us by a friend and absolutely exceeded our expectations. We meet with him various times in the months leading up to the wedding so we could get to know each other. During this time, he also taught us about the meanings behind the... Read More traditions and customs. He was a great listener, very kind, and very flexibile. He made us feel extremely comfortable. At the wedding, he was extremely calm and was wonderful throughout the service. The best part was his speech about my wife and I - he absolutely nailed it. Succinct but very meaningful We still read it on occasion. He really set the tone for the night. Since the wedding, we have kept in touch and checked in on each other. Again, he's just a very thoughtful and kind person. I would recommend him enthusiastically and without reservation.
---
Stepped up when we were in a rough spot
Reviewed on

10/16/2014
Melanie F
Our original rabbi had a family emergency on Thursday, two days before our Saturday wedding, and Rabbi Olshansky really stepped up. He met with us directly before our rehearsal on Friday and spent some time trying to get a feel for us so that he was able to give a talk at our... Read More wedding that felt personal and true to us and our relationship. People were very impressed - as were we - and certainly did not guess that he'd only known us as a couple for a day!
---
Meet The Owner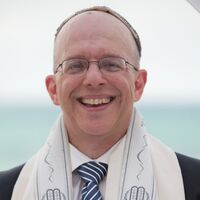 Rabbi Sanford (Sandy) Olshansky
I'm a second career rabbi. I love performing weddings because they're such happy times in people's lives. I was ordained in 2011 after 4 years of intensive study in both Reform and Conservative Judaism. From 2008 to 2013 I served as "second rabbi" of a large temple in New Jersey. I led an Orlando area congregation from 2014 to 2017. I've taught Judaic Studies at the University of Central Florida (UCF) in Orlando since 2014. I'm a member of CCAR, the Reform rabbinical association. Previously I worked for many years in sales and marketing in the electronics and advertising industries