Home

Rev. Annie Lawrence, NYC Wedding Officiant
About this Vendor
Romantic & Intimate NYC Weddings
Congratulations on your Engagement! I'm overjoyed to celebrate your Love Story. "I Do" Weddings in NYC that are happy, personal, intimate, & uplifting. In over 10yrs & 1,000+ ceremonies from elopements to 5 star locations, couples & guests tell me The Ceremony was the *best* part of the day.
Details
Civil Union, Commitment Ceremony
Contact Info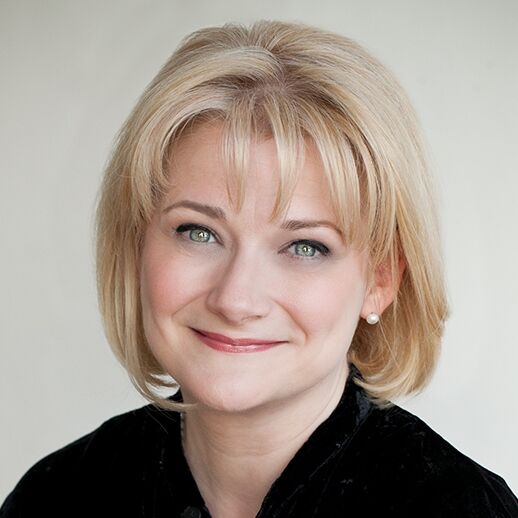 Rev. Annie was fun and fabulous!
Reviewed on

9/18/2014
Jennifer G
It was such a pleasure working with Rev. Annie and I would absolutely recommend her to other brides! She has such a genuinely warm and positive personality that I felt so calm and confident that everything would be perfect for my ceremony...and it was! She is open to collaborating on the ceremony details, is reliable and punctual, speaks clearly and concisely, and I trusted her completely. Many of the guests at the wedding told me how much they liked Rev. Annie and I couldn't agree more! Everything about the ceremony went so smoothly and I couldn't have been happier. I definitely recommend Rev. Annie as she is not only a wonderful officiant but a wonderful person as well!
---
So happy with Rev Annie
Reviewed on

10/31/2014
Erica
Rev Annie was quite literally the BEST vendor out of all the vendors we worked with for our wedding. We got married in Long Island, NY, but live in CA, so with the time difference, calls can be hard. She was happy to work via e-mail. Right from the beginning and all through the process her e-mails were clear, friendly and she responded in a timely manner. We had a video call with her to just make sure it would be a good fit and my (now) husband and I thought she was just great over video. So glad she chose her! Over the course of the months, she coached us through writing our parts of the ceremony and totally went with the flow when there were things we wanted to change (we found this "go with the flow" attitude rare with other vendors). She gave us lots of options and suggestions. The day of the wedding, she was AMAZING. My family is a tad high-strung and she was on-point keeping everything together. She talks in the most light, calming way, I have ever heard :) So peaceful! Which is just what we all needed. The ceremony was lovely and we still have guests telling us how nice it was. Annie was at the start of our cocktail hour and sweetly asked if she could get a photo with us. She also grabbed a few other photos on her phone and sent them to me later. What a sweetheart. Thank you Annie! All good things! See you on Facebook!
---
Absolutely wonderful!
Reviewed on

4/19/2014
Thank you so much for everything you did for us to make our day so special. We couldn't have asked for more. You were so kind, creative, flexible, and patient. We were blessed to have you with us, and we will certainly recommend you to any of our friends who go to New York to get married. I am also happy to write reviews for you in the links you provided. :) Thanks also for help with all the filing of the paperwork, and for walking us through that process. You made it so easy! We got our license in the mail very quickly, just a few days after we came home!
---
Not enough stars!
Reviewed on

4/22/2015
Reverend Annie is so utterly wonderful in every way. My partner and I are from SC and got married in Manhattan having only spoken to Annie over the phone. I can't imagine our wedding without her, and I had a nearly endless stream of questions from my guests about how we managed to find someone so extraordinary. (Some asked if she knew us in advance because she is so caring and so earnestly happy for us.) Annie is one of the kindest, most genuine people I have ever met—a sweet, loving and gentle spirit who is absolutely phenomenal at what she does. She took care of every detail, guided us very gently through every step of the ceremony, handled the timing perfectly, balanced our desire for a simple ceremony with meaningful words, directed the venue and the crowd where we needed her and stepped back when the timing was right. Her words and sincerity and joy shine out, and I hope we get to see her again some day on a future trip. She truly is a wonder, and we feel so fortunate to have met her, much less to have had her standing next to us on such an important day.
---
Annie is AWESOME
Reviewed on

12/26/2014
Carol M
Annie was AMAZING! We got married on a cruise ship and thus did not get to pick or meet our officiant prior to the day. Annie was so positive and uplifting and personable. She made our ceremony so special and unique to us. I could not have picked a better person to marry us! She drove my husband to tears with her words. I can not sing her praises enough!
---
Absolutely wonderful - book her now.
Reviewed on

12/20/2014
Sheryl G
I don't know where to begin with this review. First of all, I don't normally write reviews but I want everyone to know and read about Annie. If you're reading these reviews because you are planning a New York wedding and need an officiant then stop right now, look no further - Annie is for you. I promise you from the moment you make contact with Annie you will not regret it. I was planning a New York wedding from Scotland and found it hard to make decisions on vendors without meeting them but as soon as I reached out to Annie I felt like I'd known her for ages, She was very quick at replying to my emails and helpful in answering all my questions. Punctual for our many Skype calls always with a huge smile on her face. We were made to feel like her No 1 client even though she was probably managing lots of other weddings. She would answer my questions before I even asked and any issues I had in my head about the day (what if it rained, where will we go) she made me feel so at ease, always providing me with a solution and I knew I could trust her. She knew how to manage and deal with me, someone organising an overseas wedding, so well and I can't thank her enough. Annie is without a doubt professional, kind, caring and I promise you, not only will she make you smile and make you feel relax throughout the whole process, but all your guests too will smile and love her. Every single guest at my wedding complimented Annie - she has the most lovely nature and it reflects onto you. She came to our hotel the morning before our wedding to go over everything, which was the first time we met and she was such a joy with us. We can't thank Annie enough, from the bottom of our hearts for making our ceremony one we will never forget. It's nice to know that whenever we're in New York we now have a friend to look up. I can't stress enough - Annie is the best and a true, sincere person!
---
Friendly and proffesional
Reviewed on

12/14/2014
Ashley T
We came all the way from Scotland to NYC to get married in a very small intimate ceremony. I had a chat with Annie on Skype a few months before and I had no hesitation for her to be part of our day. She is friendly and very helpful and all of my family spoke so highly of her after the ceremony. We kept things very simple however Annie was always at the other end of an email had we wanted to add or change anything. I love that she has a great social media presence, so even although we never met before the day her posts on twitter, facebook and instagram made me feel like I knew her well and helped me visualise how our day would be. For all destination wedding couples considering her I would say go for it. I was so happy to finally meet her and filled full of excitement as it hit 3pm, she came out to greet us and was so calming as she explained how things would work. She made my nervous dad feel much more at ease as we waited to make our entrance! This is one of my favourite moments from the day and annie was part of it!
---
Excellent Officiant
Reviewed on

11/02/2014
Myself and my husband were wed by Rev. Annie in August. We arrived from Ireland and had been let down by our officiant we had previously booked. Rev Annie was recommended to us and she was excellent. She skyped us to nail down exact ceremony details and then she was in touch with us regularly to ensure we got our personalities into the ceremony.Also she had no problem with us adding to it. She makes everyone so relaxed on the day and she is very much in tune with peoples needs. I would thoroughly recommed her for the big day.
---
NYC - Central Park Wedding
Reviewed on

10/30/2014
Rev Annie officiated our intimate wedding ceremony in Central Park New York. She made our day perfect. She spent time with us before the ceremony to calm our nerves and bring us into the moment. The ceremony itself was delivered with so much love and sincerity. The whole experience was perfect! Annie is a beautiful endearing woman who I will never forget x
---
10 star officiant! Book her now!
Reviewed on

10/30/2014
We are a New Zealand couple who eloped to New York in September 2014 and had the privilege of having Reverend Annie officiate our day. There aren't enough words to describe how perfect Annie is! We chose her from her online description and her hundreds of amazing reviews and she was a superstar from the moment we met her on skype. Annie made us feel supported every step of the way and helped us create an amazing one of a kind ceremony that we and our guests loved. We highly recommend Annie to anyone getting married, she truly deserves a 10 star rating!
---
Rev. Annie Lawrence
Reviewed on

10/20/2014
Rev. Annie Lawrence made our elopement in Central Park all the more special. Her enthusiasm and joy for what she does helping couples celebrate their union really shone through. She was really wonderful to work with and I would highly recommend her to anyone!!
---
elopement wedding New York City
Reviewed on

10/19/2014
We are a couple from Belgium, Europe. On October 9, 2014 our elopment wedding took place in New York City in Central Park at the Belvedere Castle. Annie Lawrence was our officiant. During the preparations for our marriage, we searched for officiants on the Internet. Normally our officiant was Carissa Templeton. In May 2014, we were in New York and we were able to meet Carissa. We immediatly had a good connection. Unfortunately, on Monday October 6, we were told that our officiant had to cancel due to illness, so we were both very nervous. Luckily she proposed a great alternative, namely Annie Lauwrence. Later that day, when we met Annie Lauwrence in a cozy restaurant we were immediately convinced that Annie was a fantastic alternative. Annie is a very sweet lady who immediately assured us that our wedding could take place on Thursday and that she would lead our ceremony in the right direction. On the day itself Annie did great. Her ​​words made us tremendously emotional. We are very grateful that Annie could step in at last minute. If we ever know a couple just like us, who has the crazy idea to marry in New York we will definitely give her through as officiant.
---
Amazing, Memorable, & Beautiful!
Reviewed on

10/07/2014
We attended a wedding last year that Rev. Annie officiated and because it was so memorable and nice, we decided to use her for our ceremony. Rev. Annie graciously welcomed everyone and immediately made everyone feel relaxed on what could be a nervous day. A few months prior to our wedding, Annie send us several drafts for us to look at and we were able to communicate and work together on crafting the perfect ceremony. Her service was just the right length, not being to short, and all of our guests loved the thoughtful and personalized service. Everything was quite detailed with every detail taken care of by Rev Annie. It was simply amazing and we couldn't imagine anyone any better! A true treasure!
---
An unforgettable wedding thanks to Rev Annie.
Reviewed on

9/23/2014
L. C
As a couple living in London, we were daunted by the prospect of finding an officiant to marry us in New York. After hours of searching, we found Rev Annie and we just knew straight away that she was the perfect fit for us. From the moment we met Annie on Skype to the morning of the wedding, Annie was there guiding us. We really appreciated the friendly welcome message left on our hotel room voicemail, and on the day itself, Annie's warm demeanour and calming presence really helped us through a very happy, and also, an emotional time. We also appreciated the way Annie delivered the ceremony - with such joy, enthusiasm and meaning. The short 30 minutes we all shared together will be etched in our hearts forever. Thank you so much, Annie! We would love to stay in touch. Lou & Rez.
---
Wedding abroad
Reviewed on

9/21/2014
Amy1 C
From the moment we first made contact Rev. Annie we were put at ease and felt confident in our choice of officiant. She spent time getting to know us via email and Skype and made our ceremony truly personal to us. Annie even agreed to wear our Go Pro camera! On arrival at Central Park we discovered that our chosen location was unavailable but Annie quickly gave us another option and it was perfect! We could not recommend Annie enough, she is one of the loveliest ladies that you will meet!
---
Rev. Annie Lawrence is an amazing officiant
Reviewed on

9/09/2014
The Rev. Annie Lawrence officiated our gay elopement in NYC. She was a sheer delight to work with from our first Skype conversation to the memorable day. We requested a ceremony with traditional vows and we left it to her to fill in the rest. Rev Annie remembered small details from our conversations and seamlessly wove them into a narrative that made the ceremony more than we could have imagined. We eloped and had no family with us, yet she managed to make us feel their presence and their importance in our lives at that moment. Also, our venue was unavailable on the day of our elopement, but Rev Annie quickly adapted and suggested several options. The result was a wedding even more amazing than we had imagined. It was perfect.
---
Look no more! she is the sweetest and best wedding officiant ever :)
Reviewed on

7/29/2014
Moraima C
Words cannot express the warmth Annie irradiates, she is caring, sweet, attentive and has an amazing ability to understand what your feelings are and the vision you have for your wedding. She truly loves what she does. Thanks so much Annie for helping us make our day an amazing day for us and most importantly our family and friends she made everyone feel welcome and moved us and our family members in this important time in our lives
---
Our New York City Wedding
Reviewed on

7/23/2014
Melissa M
My husband and I eloped in NYC (Central Park) in July 2014. Rev. Annie was absolutely fantastic!!! We met Annie via email but after a small amount of correspondence we knew she was perfect for us. Annie wrote a very intimate and detailed ceremony as well as vows. My husband and I were able to share special details and she worked them all into our ceremony!! Every detail of our special day was handled with care and consideration for what was truly important for us. We both felt Annie really took the time to get to know us as a couple and is very passionate about her work. Annie wasn't rushed on our wedding day, she took plenty of time for us and even snapped a few pictures. We enjoyed her company and really couldn't imagine our day without her. We have attended other weddings through the years but have never heard such a well thought out ceremony with such detail. Again, we couldn't be more pleased with our experience with Annie and whole heartedly recommend her for your special day.
---
A wonderful marriage minister !
Reviewed on

6/24/2014
We are french and we wanted to get married in New York for an unforgettable time with our guests who live in this city. We wanted a ceremony in Central Park and Annie us immediately inspired confidence is very attentive, responsive, reagent and professional. Her worths ​​correspond to ours. It was a very romantic and elegant ceremony : she spoke with her ​​heart. Our guests and we loved it ! Thank you very much Annie ! You made this day the best day of our lives ! We never forget you ! Your french friends, Céline & Arnaud
---
New York Castle Wedding
Reviewed on

6/12/2014
Our wedding celebrant was Rev Annie and she was beyond all our expectations on how helpful, supportive and important on our wedding day she became. From the first steps of planning our wedding she offered help in finding a location, the temperature on that time of the year, suggestions on which photographer we should use with great reviews on all of them. Also being helpful on drafts of our vows we had written, reading it with a different perspective for us. She was such a calming influence on our wedding day and made everything so perfect about it for us. I could not recommend her highly enough, one of the best decisions for our wedding.
---
Enchanting Elopement
Reviewed on

6/06/2014
Brit E
My partner and I eloped to New York from Toronto this past May and we booked Annie as our officiant after reading so many wonderful reviews of her services. I am happy to confirm what has been said by so many before me, you will not be disappointed if you choose Annie to lead your ceremony on your special day! We had an incredible experience with Annie as our officiant. We had a very intimate ceremony, just my partner and I, my best friend and her husband, our photographer and Rev. Annie. She was very respectful of and receptive to our wishes and desires for our ceremony. Her thoughtfulness and effort was evident in everything she did. Everything from taking a moment all together to ground ourselves in the space before beginning, to the beautiful and thoughtful words she wrote for our ceremony, everything was perfect. Annie was thoughtful, professional, and caring. We felt comfortable with her immediately and truly cannot imagine anyone else leading us through such an important step in our lives any better. Thank you Annie for all your love and support! We HIGHLY recommend you consider Rev. Annie for this important moment in your lives!
---
Reverend Annie Lawrence is a true gem
Reviewed on

5/16/2014
My girlfriend and I had originally planned to do a quickie ceremony at City Hall in New York City where I live. But I felt bad because while I wanted a small wedding, I knew she wanted something more. We ultimately decided to meet in the middle and get married in Central Park with a few friends and family members in attendance. We only had about two weeks or so to plan the ceremony, and we needed an officiant. We decided on Reverend Annie Lawrence after reading the wealth of great reviews of her services online, and we definitely made the right choice. Where do I even begin? First of all, Annie worked with us to create a ceremony that meant something to both of us. Neither of us is religious, so we asked for a secular ceremony, and she made sure it was personalized with special readings, and I especially loved how she asked us how we met and details about us as a couple so she could share the story of our relationship during our ceremony. It was a true celebration of us, and all of our guests said they had never witnessed such a meaningful ceremony before. I have been to so many weddings where the officiant creates a cookie-cutter ceremony that could apply to anyone, or pontificates and bores everyone in attendance. Our ceremony was nothing like that. It was sweet, lovely, fun, and like I said before, intensely personal. Annie was also great at putting everyone at ease. I have to admit I was afraid to get married! I am not the type of person who likes to get up in front of people, but Annie made us so comfortable and got everyone centered and focused as the ceremony was about to begin. Our guests actually remarked on how they loved Annie's introductory remarks about how everyone should take a moment to appreciate our beautiful surroundings and the union we were about to create. Looking back, I am so glad we found Annie because she made our wedding special. It was certainly a long time coming. My Canadian girlfriend and I had been together for 12 years before we got married. With the repeal of the Defense of Marriage Act, we were finally able to tie the knot knowing that we can eventually live in the U.S. together. Back to Annie, she is a truly warm and genuine person who clearly loves what she does, and it was so nice to feel that happy, positive energy at our wedding. We only met her in person that day, though she would have happily met with us for coffee in the days before (we just didn't have time), and I felt like I was meeting a good friend I just hadn't seen in awhile. Being a practical person, I should also note that I appreciated her all-around professionalism. Annie is organized, responsive and incredibly helpful. And that's what I have to say about Annie. I could go on and on, but I will stop here. I hope your wedding day is as beautiful as ours was. Good luck putting it all together!
---
Charming, Professional, Perfect
Reviewed on

1/06/2014
Rev. Annie officiated both my ceremony in 2011 and also the mini-ceremony we had in 2013 to facilitate official paper signing (I can now legally marry my partner in NYC thanks to DOMA being dropped). On both occasions, Rev. Annie was excellent. Our guests all loved her ceremony and she worked with us to tailor what we felt would reflect on us as a couple. She has a very warm and friendly manner and her sincerity and enthusiasm in her role are felt and appreciated by everyone, I reckon. Highly recommended.
---
Our Central Park Wedding
Reviewed on

11/24/2013
The thought of planning a wedding in New York City was a bit daunting, not the least of which involved finding the ideal officiant. Fortunately, we found Reverend Annie who not only conducted our wedding ceremony in a most thoughtful, warm and loving way, but also guided us through the entire planning process, culminating in a picture perfect day in Central Park. Best of all, Reverend Annie's grace and charm wasn't lost on our guests, many of whom shared our impression. Like others here, it was important to us to strike a proper balance between our Jewish and Protestant beliefs, all the more challenging as neither of us is especially religious. Annie did so beautifully and we're so appreciative of all she did on our behalf.
---
We love Rev Annie
Reviewed on

11/16/2013
My wife and I are a same sex couple from Australia. Unfortunately Australia does not agree with same sex marriage so We decided to elope in New York City. We did an online search for someone to marry us that supported our decision as a lesbian couple to show our commitment to one another by sharing a life united by marriage. We found Rev Annie and fell in love with her immediately! From the moment we contacted her She walked us through the whole process and made us feel very at easy with everything. On our amazing wedding day Rev Annie was so sweet and friendly. She made us feel very relaxed. She will forever hold a special a part in our hearts!!!
---
Send Message