Home

The House of Bachelorette
About this Vendor
www.TheHouseofBachelorette.com
The Ultimate Online Bachelorette Party Supplies Store! The only Bachelorette Party Supplies store on the web that provides 5 Star customer service and is a member of the Better Business Bureau! You will LOVE our amazing prices and excellent selection!
Details
Bridesmaid Gifts, Gifts for the Bride, Gifts + Favors
Contact Info
Reviewed on

6/10/2016
Bridget K
I was very worried/stressed having to plan my best friends bachelorette party in the midst of planning my own wedding, we're on a strict budget. The house of bachelorette is amazing. It is so affordable, you're able to get so many different decorations and party gifts for so... Read More cheap. I know the girls will love everything. And I also got a bonus gift!!!! You can't beat that. The staff is so helpful and very sweet. Everyone keeps asking where to get inexpensive bachelorette party deals and this is the place to go!!!!! Will definitely be purchasing more stuff closer to October. Love this place!!!!
---
Reviewed on

9/21/2017
Mandee P
My go-to website when planning any party!!
---
Reviewed on

9/18/2017
Taylor F
Great, quick service. Always my go-to for bachelorette party goodies!!
---
Reviewed on

9/13/2017
Krystle H
Best place to order all the stuff you need for any bachelorette party. Simple and easy. Great selection.
---
Reviewed on

8/02/2016
Jill R
I ordered items for my Vegas Bachelorette party, and I LOVED everything I purchased. My shipment arrived very quickly. I loved everything so much, I am about to order more stuff for my East Coast Bachelorette Party! (Yes, I am having two Bachelorette Parties!!)
---
Reviewed on

7/25/2016
Absolutely love The House of Bachelorette. I got everything I needed for my cousins bachelorette in one spot. The items are good quality and inexpensive. It was shipped quickly and well packaged. Definitely recommend this website for any bachelorette party!!!
---
Reviewed on

7/22/2016
Ordering from the house of bachelorette was soooo easy! They shipped all of the items in my order the very next day and when I recieved it, everything was there! There deportation were quality and exactly what I was expecting!!
---
Reviewed on

7/22/2016
LOVE LOVE LOVE The House of Bachelorette!! I have used them twice now for two different bachelorette parties and they are wonderful to work with. Great prices, great items and wonderful customer service. Made the parties I threw 10X better. Would definitely recommend to anyone... Read More needing bachelorette items!
---
Reviewed on

7/22/2016
I ordered some essential items for my sisters Bachelorette (little men for our drinks and a sash) they arrived way faster than I expected and were perfect! The quality was excellent. I would highly recommend.
---
Reviewed on

7/22/2016
Raelee T
Great prices and fast shipping! I ordered 5 shirts and they were so soft, I absolutely love them!
---
Reviewed on

6/28/2016
I had an amazing experience with The house of bachelorette! I was able to find so many great items for the bachelorette party I threw. It also had the best prices. I loved everything I bought from them and it made my party a huge success. Thanks!!
---
Reviewed on

6/13/2016
Lauren G
PERFECT for the year of weddings!! I was able to plan multiple bachelorette parties (all with different themes) with games, decorations, and accessories to wear. All very good quality and affordable!! Which was key since I am planning and paying for my own wedding while trying... Read More to make my friends feel special at their own parties!! HIGHLY recommended!!
---
Reviewed on

6/09/2016
Awesome gifts and decor for a great price!!
---
Reviewed on

6/07/2016
Megan K
Much too late, I realized I forgot to get my sister a cute tee for her bachelorette weekend. After looking at multiple sites and finding nothing, I stumbled on this site. Easy to use site, a wide selection, and low prices seemed too good to be true. I ordered the shirt and when... Read More I enter the date of the event, the site adjusted my shipping automatically to ensure I would receive the shirt in time. The shirt came almost immediately and was so super cute and very high quality. My sister loves it!
---
Reviewed on

6/07/2016
GREAT CUSTOMER SERVICE !!! FORGOT TO ADD SOMETHING TO MY ORDER SO I EMAILED THEM & THEY TOOK CARE OF IT RIGHT AWAY. THE ORDER CAME SOONER THAN I THOUGHT AND I HAVE NO COMPLAINTS! 2 THUMBS UP FOR THEIR CUSTOMER SERVICE! =D
---
Reviewed on

6/07/2016
Mary F
Great website with all the essentials from subtle to crazy girls gone wild bachelorette themes. All the prices were lower than any other site I could find for the same items and it was all in the same place so I didn't have to order from multiples sites. And the shipping was... Read More fast- much faster than their estimate. And everything was securely packed to avoid damages. I wouldn't hesitate to order for them again if I am ever in charge of planning a bachelorette party or just a girls night!
---
Reviewed on

6/07/2016
Kelsey H
Everything came in the next day after I ordered, exactly as ordered! The game I got was a hit at the party, and the balloons were super cute! Would definitely use them again. :)
---
Reviewed on

3/21/2016
Lia G
First, the company uses USPS instead of UPS or FedEx, making delivery a literal nightmare. They did not leave the package inside my gated front yard (as the other 2 main services do), and instead left me a note to pick it up or reschedule delivery online - but with a 2 day... Read More delay. The only time to pick it up is 9a - 4p, hours I'm AT WORK! So I sent my husband, with his driver's license AND our joint mortgage statement with both our names, and they STILL WOULD NOT RELEASE OUR PACKAGE. I take issue with both The House of Bachelorette and USPS, the first for being too cheap to use a better service and the latter for being a unionized bureaucratic nightmare. I did NOT get my package in time, even though I PAID $10 EXTRA FOR EXPEDITED DELIVERY!!! Second, I ordered their "I DO CREW" Mugs, and the product is SO CHEAP! It looks online to be a mason jar style mug with the phrase overlaid. BUT NO...it's a cheap plastic jar with a plastic lid, and a freaking COOZIE on top with the phrase instead. I get businesses trying to cut corners to pad margins, but this was BS. The other little things I ordered were fine, but my overall experience was pretty negative.
---
Reviewed on

7/27/2015
Carolyn B
This company has everything you need for a bachelorette party. I ordered a drinking team tank top from here last minute and it arrived quickly, and the tank top was super cute and excellent quality. And the price was very reasonable. I would highly recommend this company to... Read More anyone looking for fun stuff for a bachelorette party.
---
Reviewed on

7/24/2015
Everything was great! They helped me out with a last minute bachelorette party situation that got me a bunch of wonderful, high quality products really fast. Thanks!
---
Reviewed on

7/22/2015
Trisha M
I loved ordering from the House of Bachelorette. They have an amazing selection and you can browse by color/theme/games/etc which makes the site easy to navigate. The bachelorette party is next week and my shipment was scheduled to arrive the day before we left but amazingly... Read More enough, my package was here 3 days after I ordered it. Not only was I impressed but I was so excited my girlfriends & I will be able to use all the awesome stuff I ordered. The House of Bachelorette's prices definitely beat the competition's and we can't wait to play the games and use the products. I will definitely be ordering again next year for my own bachelorette party! :)
---
Reviewed on

7/20/2015
I had a difficult time finding bachelorette items in the local party stores and House of Bachelorette came up at the top of a Google search. I shopped for a couple days before finally placing my order and ended up ordering several items because I was unable to find them... Read More local. I got my goods and everything was perfect! I paid for express shipping and got it in only 2 days (should have been 3-5). Really impressed, and I'll admit I was slightly leary to order from an online company in such a time crunch. HIGHLY recommend, way better selection and pricing than the party city's etc.
---
Reviewed on

7/17/2015
Jamie B
Would recommend this website for bachelorette parties! My order came really fast, with a personalized note thanking me for my order. The website offers everything from decorations to gag gifts all at a reasonable price! It honestly made party planning so much easier, with... Read More everything I needed in one place WITH FREE SHIPPING!!! So excited for the next bachelorette party and I will definitely be using this website again!
---
Reviewed on

7/14/2015
Extremely pleased with the quality and price of the things I got and got it a week and a half earlier than expected! !!! I will definitely order from them again
---
Reviewed on

7/08/2015
Made bachelorette prep a breeze! I was able to find all the decorations I needed in one place. I didn't even have to bother looking for anything cheaper because all the prices were great. Best part was it arrived about 9 days earlier than expected so I already have one less... Read More thing to worry about shipping on time! Thank you T.H.O.B!!
---
Meet The President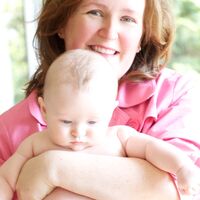 Steph Storm
A retail executive and buyer for major retail companies like Sears, White House Black Market and Eddie Bauer, Steph Storm decided to fullfill her dream of starting her own business and launched The House of Bachelorette in 2008. "I got the idea when I was the Maid of Honor at my sisters Wedding " says Steph. " I was afraid to give my credit card info and email address to those other Bachelorette Party sites." Having a fun, safe shopping environment was Steph Storm's main motivation for launching TheHouseofBachelorette.com.