Home

The House of Bachelorette
About this Vendor
www.TheHouseofBachelorette.com
The Ultimate Online Bachelorette Party Supplies Store! The only Bachelorette Party Supplies store on the web that provides 5 Star customer service and is a member of the Better Business Bureau! You will LOVE our amazing prices and excellent selection!
Details
Bridesmaid Gifts, Gifts for the Bride, Gifts + Favors





Contact Info
Reviewed on

10/03/2017
Barbara C
This is a great site for bachelorette items....they have everything! We had such a great experience shopping here for my daughter's bachelorette weekend. Every single thing we ordered (from boas to tee shirts) was shipped out very fast and the items were amazing...great... Read More quality...then I had to exchange 2 tee shirts (my fault..ordered the wrong size). I called and was lucky enough to speak with Jenny in Customer Service...she was amazing and went out of her way to insure we had the shirts in time for the party. I'm so grateful for her help and will definitely shop here again!
---
Reviewed on

9/13/2017
Krystle H
Best place to order all the stuff you need for any bachelorette party. Simple and easy. Great selection.
---
Reviewed on

6/10/2016
Bridget K
I was very worried/stressed having to plan my best friends bachelorette party in the midst of planning my own wedding, we're on a strict budget. The house of bachelorette is amazing. It is so affordable, you're able to get so many different decorations and party gifts for so... Read More cheap. I know the girls will love everything. And I also got a bonus gift!!!! You can't beat that. The staff is so helpful and very sweet. Everyone keeps asking where to get inexpensive bachelorette party deals and this is the place to go!!!!! Will definitely be purchasing more stuff closer to October. Love this place!!!!
---
Reviewed on

3/03/2018
Maria T
Welch
---
Reviewed on

1/25/2018
Sarah L
I have yet to be disappointed in House of bachelorette. Used them to decorate for two bachelorette parties and they also have great ideas!!
---
Reviewed on

11/13/2017
Kaela C
Everything on their website is fun and exactly as it appears! I absolutely loved ordering all of my best friends bachelorette stuff from this site! The delivery was also very fast!
---
Reviewed on

10/25/2017
Erin W
Fantastic website- large selection. I will definitely shop there for all of my needs. Shipping was fast and easy too!
---
Reviewed on

10/24/2017
Suzi C
Such a cute site. I bought really cool things for my girlfriend's bachelorette party and they really made all the difference. Totally going to recommend this to my other friends getting married !
---
Reviewed on

10/23/2017
Alison L
I absolutely love the site! Best prices around in the customer service is top notch. I have never had anything but amazing experiences!
---
Reviewed on

10/05/2017
Jeslyn T
Great experience ordering from here for a Bachelorette party. They had everything from table decor and fun garland to boas and sashes. My two favorite things: 1. You can enter in the date of your party to ensure the supplies you ordered get there on time. 2. I ordered a lot of... Read More different items for 11 girls including little tattoos. Everything made it into the box, and I could see that someone went through with a pen and hand-checked my order list to ensure it was complete. Would definitely recommend!
---
Reviewed on

10/03/2017
Maria B
I placed an order for items needed for my bestie's bachelorette party but due to her delivery man, we didn't get the items in time for the party. House of Bachelorette said they'd take the items back and issue a full refund even though it wasn't their fault that we didn't... Read More receive the items. They really demonstrated EXCELLENT customer service.
---
Reviewed on

10/03/2017
Shelli G
After a ton of planning, I placed an order with House of Bachelorette. Somehow, when I entered my address, auto correct kicked in and replaced a word. After my items shipped, I checked online to see where they were. They ended up still at the post office, by no fault of the... Read More company, because they didn't have the right address. When I contacted House of Bachelorette, the promptly went to the post office and had the items shipped to me next day. Such amazing customer service. I can't thank them enough for helping to make our weekend a ton of fun.
---
Reviewed on

10/03/2017
Sandy R
Great products and prices! Excellent customer service. Would recommend.
---
Reviewed on

9/21/2017
Mandee P
My go-to website when planning any party!!
---
Reviewed on

9/18/2017
Taylor F
Great, quick service. Always my go-to for bachelorette party goodies!!
---
Reviewed on

8/02/2016
Jill R
I ordered items for my Vegas Bachelorette party, and I LOVED everything I purchased. My shipment arrived very quickly. I loved everything so much, I am about to order more stuff for my East Coast Bachelorette Party! (Yes, I am having two Bachelorette Parties!!)
---
Reviewed on

7/25/2016
Absolutely love The House of Bachelorette. I got everything I needed for my cousins bachelorette in one spot. The items are good quality and inexpensive. It was shipped quickly and well packaged. Definitely recommend this website for any bachelorette party!!!
---
Reviewed on

7/22/2016
Kelly A
Ordering from the house of bachelorette was soooo easy! They shipped all of the items in my order the very next day and when I recieved it, everything was there! There deportation were quality and exactly what I was expecting!!
---
Reviewed on

7/22/2016
LOVE LOVE LOVE The House of Bachelorette!! I have used them twice now for two different bachelorette parties and they are wonderful to work with. Great prices, great items and wonderful customer service. Made the parties I threw 10X better. Would definitely recommend to anyone... Read More needing bachelorette items!
---
Reviewed on

7/22/2016
I ordered some essential items for my sisters Bachelorette (little men for our drinks and a sash) they arrived way faster than I expected and were perfect! The quality was excellent. I would highly recommend.
---
Reviewed on

7/22/2016
Raelee T
Great prices and fast shipping! I ordered 5 shirts and they were so soft, I absolutely love them!
---
Reviewed on

6/28/2016
I had an amazing experience with The house of bachelorette! I was able to find so many great items for the bachelorette party I threw. It also had the best prices. I loved everything I bought from them and it made my party a huge success. Thanks!!
---
Reviewed on

6/13/2016
Lauren G
PERFECT for the year of weddings!! I was able to plan multiple bachelorette parties (all with different themes) with games, decorations, and accessories to wear. All very good quality and affordable!! Which was key since I am planning and paying for my own wedding while trying... Read More to make my friends feel special at their own parties!! HIGHLY recommended!!
---
Reviewed on

6/09/2016
Awesome gifts and decor for a great price!!
---
Reviewed on

6/07/2016
Megan K
Much too late, I realized I forgot to get my sister a cute tee for her bachelorette weekend. After looking at multiple sites and finding nothing, I stumbled on this site. Easy to use site, a wide selection, and low prices seemed too good to be true. I ordered the shirt and when... Read More I enter the date of the event, the site adjusted my shipping automatically to ensure I would receive the shirt in time. The shirt came almost immediately and was so super cute and very high quality. My sister loves it!
---
Meet The President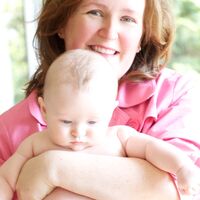 Steph Storm
A retail executive and buyer for major retail companies like Sears, White House Black Market and Eddie Bauer, Steph Storm decided to fullfill her dream of starting her own business and launched The House of Bachelorette in 2008. "I got the idea when I was the Maid of Honor at my sisters Wedding " says Steph. " I was afraid to give my credit card info and email address to those other Bachelorette Party sites." Having a fun, safe shopping environment was Steph Storm's main motivation for launching TheHouseofBachelorette.com.