Home

The Park Savoy Estate
About this Vendor
A magnificent New Jersey Landmark reborn…
Our historic Park Savoy Estate is the perfect setting for celebrating your wedding! Our single goal: Create a unique, timeless setting for you and your guests, where you will experience superb cuisine, lovely outdoor gardens and unparalleled service.
Amenities + Details
Amenities
Handicap Accessible

Liability Insurance

Indoor

Reception Area
For more details about amenities, please message the Venue.
Backyard, Ballroom, Estate, Historic Venue
Bar + Drinks, Food + Catering
Contact Info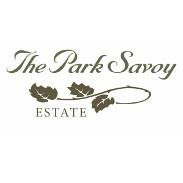 236 Ridgedale Ave, Florham Park, NJ
A Perfect Day
Reviewed on

5/29/2014
Diana
And to think, my husband and I almost didn't visit because we thought we'd found our place! From our initial visit to our wedding day, every moment at the Park Savoy was perfect. They take care of absolutely everything, are extremely accommodating, and an incredible value for your money. Every time I had a question, it was answered. Any time I had a special request, it was delivered on. Our guests are still raving, weeks later, at how incredible everything was – from the feast of delicious food, to the extremely accommodating staff, to the beauty of the venue itself. I could rave forever about this place, but some highlights include: 1) After our ceremony, the maitre'd swept us upstairs to the bridal suite and brought us all the things we wanted to eat. We had a good 20 minutes of private time together, which was wonderful. And we actually got to eat the food we paid for! 2) They take all the guesswork out of planning. This place is a well-oiled machine without being a wedding factory. And they deal with hundreds of couples, and yet they remember you and your preferences. This place is very personal, which is great. 3) They take beer and signature cocktail requests – we got our Brooklyn Lager and Honkers Ale, and even though they hadn't made a Pimm's Cup before, they Googled it and mixed up our perfect signature cocktail. They went through many bottles of Pimm's on our wedding day because our guests loved it! 4) They threw in some complimentary stations – not that we needed more food in the end, but still. 5) The Park Savoy seems to accommodate ANY kind of wedding – we had a largely unconventional one, and they were very helpful and supportive every step of the way. Our day was absolutely perfect, and this is in large part due to the wonderful staff at the Park Savoy.
---
A Truly Magical Night!!
Reviewed on

4/01/2014
Suzanne S
There are not enough words to describe how amazing The Park Savoy is - and it all comes down to one thing - THE STAFF. From our first meeting with Melanie, we always felt as if we were given the utmost attention throughout the wedding planning process. Melanie was always available to answer our questions, and was always very quick to respond to e-mails and phone calls. The true magic, however, occurred on the actual day of our wedding. From the moment we arrived in the limos to the moment we left at the end of the night, we truly felt like royalty. When our limos arrived at the Park Savoy, Melanie, Dianne, Mary, Julian and Vincent all came outside to greet us - I truly felt like a princess! Dianne and Mary, our two bridal attendants, knew what I needed even before I did. When we went up to the bridal suite to take photos, Mary followed me around with a glass of ice water and helped arrange the train of my gown in all of the photos. During the cocktail hour, my husband and I chose to stay upstairs in the bridal suite so that we could enjoy the food, and Dianne and Mary went downstairs multiple times for us to arrange plates of food from the cocktail hour...it is a good thing we did this as during the reception there wasn't too much time for us to eat since we were so busy greeting our guests and dancing! Dianne and Mary are STARS - they are two of the nicest people I have ever met, and I truly enjoyed getting to know them the evening of our wedding! Once we got downstairs to the reception, Dianne and Mary were available to us the entire evening, and they made sure that we had enough to eat and drink - they also both came in to bustle my gown after the first dance! Julian and Vincent, our maitre'ds were also absolutely wonderful. They made sure that the entire evening ran smoothly. I would WITHOUT HESITATION recommend The Park Savoy - it is an incredible place with incredible people. Our guests are still talking about how amazing the wedding was and how outstanding the food was! Thanks to the outstanding staff, we truly had the most incredible, magical night of our lives.
---
Breathtaking experience!
Reviewed on

2/21/2014
Kelly V
I was married this past July 2013 and this review is WAY overdue. The Park Savoy made my wedding day an absolute dream come true. Besides the grounds and estate being absolutely breathtaking, the staff was such a pleasure to work with from day one. They literally will bend over backwards in order to make all of your visions come true. Seven months later and my family and friends are still talking about the wedding and how beautiful everything was. The food alone (from the cocktail hour, to the dinner, right to the dessert venetian table) was unique, delicious, and enough to blow your guests minds away. Melanie, Barry, Vincent, Mary, and the rest of the Park Savoy Staff, thank you for making my wedding day an absolute dream come true for my husband and I and our family!
---
Reviewed on

8/01/2015
Laurie L
I waited almost two years to have my wedding at The Park Savoy and it was well worth the wait! From our first meeting with Melanie, I knew we were in good hands. Melanie is the nicest and most pleasant person to work with. She always remained so calm and accommodating that she kept my (and my mom's!) mind at ease during the entire wedding planning process. Our Maître D's, Julian and Vincent along with Mary, my Bridal Attendant are truly professionals at what they do and the night ran seamlessly because of them. The entire staff at The Park Savoy is the best and their dedication to their guests does not go unnoticed. We even had the pleasure to meet Barry, one of the owners who was so welcoming and really took the time to accommodate our needs to ensure we would have the best wedding! Now onto the food…our guests are still talking about the food and not only how much there was, but how good everything tasted! The cocktail hour really set the tone for the evening – there was so much excitement around the food which continued throughout the entire night. The Viennese Hour was incredible, I highly recommend this addition – your guests will absolutely love it. We also had our after-party at The Park Savoy (with more food!) and it was a great way to continue the party without having to break up the night. Overall, you truly cannot go wrong in choosing The Park Savoy. They are by far the best in class for weddings especially when it comes to food and service (not to mention that the venue and gardens are so beautiful, timeless and classic). Most importantly, they will go above and beyond to make sure that you have the wedding of your dreams!
---
Reviewed on

7/13/2015
marisa p
Our wedding reception at the Park Savoy was truly a dream come true. The Park Savoy exceeded my/our expectations on every level possible. The staff are so attentive and professional and really go the extra mile to make sure everything is perfect. Sam T. is outstanding and made me feel so comfortable. He really helped me not stress about little details - he just took care of everything. And Mary, the bridal assistant, what a gem! She too made my day super easy and carefree and always had my champagne glass full! Every single staff member, waiter, bartender, etc., was absolutely incredible. I can't thank them enough. The grounds are absolutely beautiful, and the room is absolutely perfect. There is not a single thing I would change!
---
Reviewed on

7/06/2015
Samantha B
From our initial visit to our wedding day, every moment at the Park Savoy was perfect. It keeps coming up in reviews but it has to be said again – the Park Savoy is a well-oiled machine without being a wedding factory. They make the entire process very personal and remember your preferences, which is impressive given the amount of weddings held there. Melanie helped me throughout the entire wedding planning process, answering all of my questions and making great suggestions. I was so calm leading up to the wedding because of our correspondence - I knew everything would be taken care of. Mary, my bridal attendant, was absolutely amazing - she put me at ease from the moment I arrived. She helped me and my husband with everything we needed and made us feel so comfortable. She was the absolute best - I am so thankful to have had her by my side on such a big day! Vincent was also incredible - he kept everything flowing smoothly and allowed us to truly enjoy our day without having to keep track of everything going on. Our guests are still raving, weeks later, about how incredible everything was at the Park Savoy. The food was a huge hit. It was never ending and delicious! The service from the rest of the staff was also incredible, professional and went above and beyond - from the service at every table during dinner to sewing up our friend's ripped pants because he got "too low" while dancing. Thank you to everyone at the Park Savoy for making our wedding dreams come true! We can't wait to come back and visit and hopefully soon be a wedding guest there!
---
Reviewed on

7/06/2015
Gina B
From the day we went to go look at the Park Savoy to our wedding day- it was a first class experience. We had the wedding of our dreams and the staff at the Park Savoy made sure everything was perfect and exactly what we wanted. Sam was a dream to work with - the food was incredible and many of my guests have told me it was the best wedding they have been to, to date. I wish I could re do the entire experience all over again because it was so great. I would recommend The Park Savoy for anyone who is getting married and hope to be invited to a wedding there to experience it again!
---
Reviewed on

6/13/2015
Jessica C
The Park Savoy is the best wedding venue in NJ! We worked with Sam to plan our event and he was so open and accommodating to all of my ideas. As a bride there a million things to do and worry about and at the Park Savoy you do not need to worry about a thing! The entire staff is so professional and you truly feel part of a family. The venue is beautiful and our guests continue to compliment how delicious the food was. Thanks for making our wedding the most amazing day of our lives! A true fairytale wedding!
---
Reviewed on

5/27/2015
Lauren F
You could pick the Park Savoy because of the amazing food, classically refined yet open and airy venue, staff's attention to detail, stress free exclusive wedding package, or just because of its stellar reviews. For whatever reason you pick the Park Savoy and from the moment you pick it, know that your wedding will be nothing short of wonderful! I can't express enough how much the staff did to make our day special, from "Sam" calling in favors to help find the most wonderful vendors that seemed to be self-sufficient mind readers with a proactive nature, to Julian ensuring that everything went so incredibly smoothly on the day of the event. It was not just the day of my wedding but the whole year leading up to it, from every request to show nosy visiting relatives the venue, to taking engagement pictures for the save the dates, our requests were never denied or even treated as an inconvenience. We were always made to feel welcomed, embraced and special, never rushed and never like just another wedding. However as a Bride, the best advice I can give you to pick the Park Savoy would be the wonderful, magical, kind, spectacular "Mary"!! Mary is a bride's most valuable asset!! As the Park Savoy's "Bridal Attendant" for the day she was rarely seen yet every time I began to think of something, I would look up and notice it had already magically appeared! It was almost spooky! In the morning "Mary" asked what I liked to drink, for the rest of the day magically three new glasses appeared everywhere I stood for more than a moment. I literally never got the chance to want for anything. Mary even saved my dress by insisting she cover me moments before my groom slid a meatball right off the plate into my lap. She kept both myself and my groom fed, ensured we received samples of everything to take home, helped hold things during photos and was just filled with this glowing kind nature that made you feel as if she truly wanted to be a part of your day. However what truly sealed Mary's review for me was after my cake was cut when she let me know that she had saved all the decorations from my personally designed story book wedding cake, (something I never asked for) and packed them for me. It takes a truly special person these days to proactively meet a stranger and choose to do something that will mean so much to them. In conclusion, pick the Park Savoy for its scallops wrapped in bacon, lobster mac 'n cheese bar, or martini ice fountain, all of which your guests will fall in love with. Or pick the park savoy because you desire a stress free affair that does not include having to pick levels of food and beverages and colors of table clothes. However maybe what you truly value is people, in which case you'll pick the Park Savoy because of Sam, Julian, Mary and the rest of the staff as it seems very clear that's what they value. Oh and I forgot to mention you could just pick it because the place is gorgeous! Any of these reasons could be why you'd have your wedding here, and all of them are why you'll have an amazing stress free perfect day. My groom and I would like to formally thank the Park Savoy for helping us have a beautiful day to start our lives together. Sincerely Lauren & Joseph Juzwin Married- April 11th 2015
---
Reviewed on

5/10/2015
Samantha L
I had my wedding this weekend at the Park Savoy. It was nothing short of fantastic. Sam, Mary, Anthony and Julian truly were the best team. There was not one thing I needed to ask for that wasn't already brought to me. The food, ambiance and gorgeous view are still the talk of the town! Dream come true!
---
Perfect Hall, Perfect Day.
Reviewed on

4/14/2015
Michelle P
We can't possibly express how thankful we are that we booked this as our wedding venue. The Park Savoy, from the entrance to the ballroom, took our breath away from the minute we first walked in. No other wedding halls even came close to offering what TPS did. The property is beautiful, spacious and unique! You won't find many wedding halls around the world that are designed like this one. The mansion is magnificent, the grounds outside of it are perfect, and most importantly, it's run by an amazing group of people on the inside. We booked our event with Melanie, Mary was our bridal assistant and Julien was our maitre d' on the night of our wedding. They all did an A+ job. Planning our event with the entire crew was an absolute pleasure. Every single detail you could ever possibly imagine was covered, and every part of our perfect wedding vision came to life. We didn't have a single guest at our event that didn't praise TPS and we're still hearing about how much everyone enjoyed being there. The food is incredible, the service was outstanding and the experience was unforgettable. Thank you very much to everyone there for a great day!
---
Perfection.
Reviewed on

4/08/2015
Anna T
Thank you to the incredible team at the Park Savoy for the wedding of our dreams!!! We got married August 24, 2014 - and every single conversation, tasting, decision, was made to perfection thanks to EVERYONE at the Park Savoy. Our biggest help was Mister Sam Tillawi. He guided us to pick the most abundant menu, with top notch cocktail hour to dinner reception. He threw in so many stations for us - making us feel extremely welcome and important. He made us feel at home. On the day of the wedding itself we were greeted by Sam, Mary [Bridal Attendant] and Julian [Maitre'd]. Words cannot describe how they cared for us, fed us, and allowed us to enjoy every minute of our day. They were an amazing help to us, allowing the day to be free and fun instead of overwhelming. They made sure the evening flowed effortlessly. The beauty in the building was enough decor, however we were allowed to bring anything and everything and the staff accommodated us. Anything we wanted, we got. The food was exquisite, the ambiance, dance floor, and outdoor space was so much more than I could have ever hoped for on our wedding day. We have recommended the Park Savoy to so many friends and family members and will rave about it until we die. We're so excited to experience our friends events at the Park Savoy. Thank you to everyone!! Anna & Adam Temporale
---
Incredible Venue!
Reviewed on

4/01/2015
Ashley D
Park Savoy was an absolute dream venue for our March wedding! We cannot say enough great things about our experience with the staff of the Park Savoy and the venue itself. From the beginning they made sure we were well taken care of, and answered all of our questions leading up to the big day. The attention to detail & the organization of the staff and all the particulars that go into a wedding day (imagine the ones the bride & groom have no idea about too!) exceeded our expectations. The staff was fantastic in helping both of us throughout our day…setting up the bridal suite, answering our questions, directing us when we were unsure, catering to our wishes, etc. We could go on and on about how well we and all our guests were treated that day and night. And that's just the staff! The venue itself and the food and drinks were absolutely amazing. Our guests kept complimenting us about how beautiful the venue was, how excellent the service was, how outstanding the food and the variety of food was, and how the drinks kept coming all night! It was so wonderful to know that not only did we feel the Park Savoy was the right choice for us, but our guests agreed the venue & staff were absolutely amazing. I wish we could get married every weekend at Park Savoy, that's how awesome it was. We cannot thank them enough for making our special day so perfect and stress-free for us!
---
Wedding 12/28/2014
Reviewed on

2/22/2015
Ashley B
Amazing wedding venue! Attentive staff, beautiful facility, fantastic food. Sets the bar for all others! Cannot thank them enough for making our wedding so special.
---
Beyond a Dream Wedding
Reviewed on

2/16/2015
dyana S
My fiance and I searched extensively for wedding venues and just could not find something that really made us say, "This is it!" On a whim, we decided to try a few wedding venues near Morristown. When we arrived at The Park Savoy Estate, we could tell from the outside alone that it was something special. After meeting the staff and touring the estate, we absolutely knew it was the place for us! The estate is just breathtaking - it has a unique charm with an absolutely stunning interior and a beautiful patio and outdoor area. Every single person we worked with at The Park Savoy wanted to go above and beyond for us. We were just blown away with the attention to detail and eagerness to make it the most spectacular event it could be. We still have family and friends telling us it was the best wedding they've ever been to (seven months later)!! I simply cannot imagine another venue puts this much care and effort into a single event. We felt like a part of their family. Our wedding at The Park Savoy was so much more than we ever could have expected!
---
BEST WEDDING VENUE IN NJ!
Reviewed on

1/05/2015
Allison A
There are simply not enough words to describe how completely blown away my husband and I were on our wedding day at The Park Savoy. We were treated like royalty & our families, bridal party, and guests all felt the same way. Our guests are STILL raving about the AMAZING cocktail hour & have told us that there was not one thing that they tasted that wasn't out of this world DELICIOUS (I AGREE!). The beauty of the venue itself was enough for our guests to have plenty positive comments about but then the food, service & overall experience made MANY of our guests even tell us that it was the best wedding they have ever been to. Although we were full after the cocktail hour, the dinner was also DELICIOUS! Then after dancing the night away in the stunning ballroom, we were called out for the Viennese hour where AGAIN we (and our guests) were completely BLOWN AWAY!! All along we never had doubts about this venue because from day one, the owners:Barry, Joe, & Vito were all hands on & made sure that everything was perfect and just the way that we wanted it. They are truly all SO accommodating & made us feel like family from the start. When it comes to staff, that is another plus that this venue provides. Each & every staff member is so dedicated to their jobs its unbelievable. Julian(head Maitre'd), could not have been more caring towards our needs throughout the entire planning process & even on our wedding day. Julian is amazing at what he does and made my husband & I feel like a king and queen on our wedding night & did EVERYTHING in his power to make sure that we enjoyed ourselves. Sam (General Manager) helped me to be calm throughout the entire process because he took care of every little detail to ensure that everything went smoothly. Sam is also AMAZING at what he does & was always quick to respond to us! Mary (bridal attendant) is also so perfect to have as she knew what I needed at every moment! Look NO FURTHER - BEST venue in NJ!!
---
Thanks for a Wonderful Wedding!
Reviewed on

1/05/2015
Heather G
The best decision my husband and I made for our wedding was choosing the Park Savoy. This venue has both a beautiful interior and outrageous outside area. The sales person we were assigned to was Sam, who was extremely professional, upfront with costs, and worked with us greatly to make our wedding happen at their venue. Every time we stopped by the Park Savoy, we were often introduced to the owners, who could not have been more outgoing in their welcoming us to their space. Many times they would look over our contract and add an item or two that wasn't included before. I was also assured that a wedding planner wasn't necessary, since the Maitre D would be taking on this role. We were lucky to have two of the Maitre D's there on the night of our wedding, Vincent and Julien. Both were such a pleasure to work with, and were so on top of all the requests that I had made. Melanie arrived early with my bridal party to assist in any way that we needed while we got ready in the bridal suite. She brought us in breakfast and champagne to begin the festivities. Any questions we had she was ready to assist us immediately. Our bridal attendant Mary showed up shortly before we left for pictures. I had not been expecting a bridal attendant, or rather did not know what the job entailed, but Mary was so vital to making my day that much more special and less stressful. She was there with me every step of the way, whether I needed someone to hold my flowers during pictures, fix my train, or grab my husband and me drinks and food. She was a real delight to work with and an absolute necessity for the day. We were so happy with how the whole night went, and most of that is due to the hard work of everyone at the Park Savoy. This venue is a must for anyone who wants to have a stress free wedding day with fabulous service, food, and atmosphere. Even six months later we still have our friends and family rave at how amazing our wedding was.
---
The best wedding experience
Reviewed on

12/18/2014
My husband and I attended a wedding there last Saturday night, and I must say, we were absolutely blown away!! From the second we walked through the door, we were greeted very kindly and we felt comfortable right away.The kind lady in the coat check reminded us to make sure we had our phones (which was great because we took tons of pictures) and she let us know that she would be there all night if we needed anything! Every time we saw her she had such a warm and friendly smile on her face! The main room, which is where the reception took place was just breathtaking. We were in awe of how beautiful everything was, it almost felt unreal! When we finally sat down at our tables, we were greeted by our server Brianna. She had a great smile! She was very personable, well-spoken and informative to those at our table who had question about the dinner menu. During the night her and her partner Victor kept our tables neat, they were constantly filling our glasses and folding our napkins for us! Even though our tables were not far from the bar, they offered us drinks and made sure everything was okay. When it was time for our entree's to come out, they put our dinners down and then Victor came around to offer us wine! After that Brianna came back around to make sure that everyone was happy with their food. One gentleman at our table informed Brianna that he was not too fond on the steak, and with no hesitation she asked if she could get him something else. He decided to go with the fish and Brianna apologized for the inconvenience. She told him she'd be back in a few minutes, but it felt like she was back within seconds! My husband and I were really surprised because she never seemed annoyed with our table and she was very accomodating! She even came back over to our tables at the end of the night and asked us if we enjoyed everything. She was amazing! My husband and I have been to a lot of wedding but we have never had an experience like that. If The Park Savoy has more staff like the lady in the coat check, Brianna and Victor, they will go far in the customer services business.
---
Just...WOW
Reviewed on

11/26/2014
Nicole T
Where do I start? I cannot say enough wonderful things about Melanie, the Maurillo brothers, and The Park Savoy Estate. I live in England and my entire wedding planning experience was handled via email email with Melanie and the venue. From day 1 through day 383, she was just amazing. Very prompt, patient, straightforward, helpful, honest.... and that's just one person! The venue is crazy and spectacular. You will be in great hands if you have your event here. The food. THE FOOD. OMG THE FOOD! This is NOT your typical mass produced wedding food. Seriously. Come with an empty stomach and a large handbag for hiding tiny appetizers! The grounds are pristinely manicured, always decorated for the season, and easy to navigate for photos. My husband and I were also provided with a bridal attendant each for the entire day. Mary and Mayheaven were like magic genies that popped up exactly when you needed them, but were never in the way. At one point our photographers even asked if it would be okay to wander around alone without then and they said, "Yes, no problem! Just let me know when you come back so I can hold your bouquet." Honestly. They help you hold your heavy bouquet, help you pee, put your cards in the birdhouse, put drinks in your hand then hold them for you... I never held anything for more than 20 seconds. TPS was far and away more than either of us ever expected for our wedding, start to finish, not just the singular day. Please please please, I beg you to have your event here (and invite us as guests so we can come back and eat)!
---
The Perfect Wedding
Reviewed on

11/22/2014
Tara I
My husband I and I recently had our wedding reception at The Park Savoy and it was absolutely perfect! The estate is beautiful, the food is delicious, and the service is spectacular. Every one of our guests had an amazing time and I am so grateful for the staff at The Park Savoy for their assistance before, during, and after the wedding. The perfect venue, we are so happy with our choice!
---
This is the place to have your wedding!
Reviewed on

10/16/2014
Angela B
I don't even know where to start with the Park Savoy. Everyone was so nice and kept me calm during the planning process. All my guests loved the food and said there was sooo much. The seabass is amazing!! I had a bridal attendant who was always with me. They made sure my husband and I always had a drink and made sure we weren't going hungry. They gave us a few dinners the day after and gave us our top layer of the cake and the groom's cake. They know how to make a wedding run smoothly! Don't look anywhere else. Do it here! I hope to be a guest at this venue one day =) or I might even have an anniversary here!
---
The Park Savoy is AMAZING!
Reviewed on

10/14/2014
Jenna M
I had my wedding at The Park Savoy and I couldn't have been happier with the outcome. Right from the very beginning the staff was incredibly helpful, accommodating and such a pleasure to work with. I felt so comfortable trusting everything there to make sure my wedding day was just as I envisioned it. The entire venue, inside and outside is spectacular and exactly what I was looking for. The food is delicious! We have received SO many compliments about the food - especially cocktail hour and dessert. Many guests said they have never seen a cocktail hour like ours. I have been to MANY North Jersey wedding venues, and I truly think that The Park Savoy is the best! You will not be disappointed!!
---
Perfect setting for our perfect day!
Reviewed on

10/12/2014
Sandy B
The Park Savoy was the only place we visited and we feel in love with it at first site. The building and grounds are beautiful and elegant without being too over the top and showy. We really felt at home there. The bridal suite is huge and beautiful and we were able to arrive at 6:30 a.m. for our 11:30 ceremony. They had breakfast set up and got us what we needed while letting us relax. Our guests complimented the food especially the lobster mac and cheese! The cocktail room is really big with room for everyone and the dance floor is huge. The staff at the Park Savoy was always so helpful and welcoming throughout the whole planning process. We hope someone we know will get married there so we can go back!
---
Best Experience and Service
Reviewed on

10/01/2014
Marlyne P
Wow...One of the things that I feel is priceless is customer service and that is what Park Savoy was all about..service. If you want a great venue where you can have it all, Park Savoy is it! The food, venue, service, and the scenery is unmatched! I mainly dealt with Melanie, Mary, and Vincent but the entire staff was remarkable. If something wasn't possible, they came up with a solution. In short, I can't image having my wedding at any other place. My guests are still talking about it and were pleasantly surprised. Its a beautiful estate so you have the entire place to yourself. Once I saw the place, my mom and I just knew we didn't need to waste time looking anywhere else.
---
Perfect Day!!
Reviewed on

9/23/2014
We had our wedding on the 3rd August 2014 at the Park Savoy Estate, and honestly, the day couldn't have been any more "perfect" for our one special day. The venue's appearance naturally speaks for itself, the historical, yet modern building/decor, and the views from the gardens made for such a beautiful ceremony and reception setting, the cocktail room and ballroom oozed so much romance and elegance, the food was "phenomenal", the servers and staff were extremely attentive and professional throughout...everything just flowed so smoothly. Our 2 bridal attendants were "extremely" helpful, funny and courteous throughout - bringing a "huge selection" of the cocktail hour dishes to the bridal suite for us after the ceremony, carrying the bride's train up and down the stairs, holding drinks as we posed for our photographs, and bringing us all our food, drinks (lots of desserts!!). But BY FAR for us, the most important and stand out performance for us, was by our wedding venue manager "Melanie Clarke". Words cannot describe just how much this lady "went above and beyond for us" to make sure that our day was such a "dream come true". We'd had some pretty unpleasant dealings with other wedding vendors during our process, so dealing with Melanie from start to finish was like a breath of fresh air to us!! We exchanged many, many emails throughout the planning process - jokily referring to each other as "pen pals" by the end of all our dealings together. She would always offer guidance, assistance, suggestions - often helping us with things not necessarily linked to her job description...just being the genuine, caring individual she is, always trying to ensure we got absolute most for our limited budget. Even when there was a mix up with our bakery's cake delivery - I was shown that we'd actually been delivered "the wrong cake" with just "an hour to go before the ceremony", and the celebration's would begin!! Well Melanie sprung into action for us, she had meticulously noticed the cake on the table did not match the description on her records on us initially, found me ASAP to confirm if it was the correct one or not, then got straight onto the bakery upon discovering "it wasn't" the right cake, and somehow miraculously got our cake there just in time for the ballroom reception...and even when it did arrived "unfinished" on top from the bakery, Melanie took it upon herself for us, to instinctively grab some fresh flowers (from our displays) and add them to the top tier just to make it look "the finished article" and as we had originally wanted it to look. My wife and I had said to one another after all the festivities, that Melanie was our "Fairy Godmother" of the day, and had looked after us so well throughout!! Nothing was ever too much for Melanie, she was an absolute pleasure to work with, and we just cannot thank her, and all the Park Savoy team for all they accomplished for us. Feedback from family & friends has been nothing short of superb and complimentary on the venue, food and service etc. Would highly recommend working with Melanie to anyone, and to hold your big day at this "truly wonderful" venue.
---
Send Message