Home

Tran-Star Executive Transportation
About this Vendor
Creating A Higher Standard of Luxury for you!
Tran-Star Executive has always been a trailblazer within the luxury wedding transportation industry. We have been in business for over 26 years and have the highest customer satisfaction rating, so rest assured we will provide you with the highest standard of service! We'll make sure your transportation is reliable every step of the way from the wedding coordinators to the drivers. Just sit back, relax and enjoy the luxury!
Details
Rehearsals + Parties, Wedding
Limousine + Sedan, Shuttle Service







Contact Info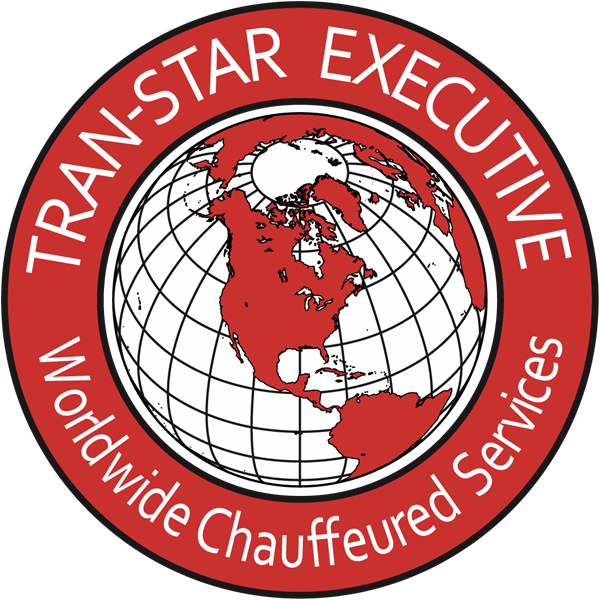 Tran-Star is the way to go!
Reviewed on

5/13/2015
Jamie M
I needed a limo for my wedding day…and an extremely large bridal party. I needed a limo that would fit 16 people all with duffel bags and/or suitcases. Tran-Star provided me with their limo bus and it was perfect! The limo fit everything including 11 girls in dresses,... Read More comfortably. About 2 days before my wedding I had a problem with the hotel's shuttle service. Tran-Star provided me with a shuttle (last minute) for my guests to and from the hotel. They are awesome and completely reasonable. I highly recommend Tran-Star Executive!
---
Reviewed on

7/22/2015
Excellent service start to finish. Everyone in the office was helpful and very nice. Bob, our driver, was fantastic. He took care of everything we asked him to do. He was on time and courteous. Prices were entirely reasonable. I plan to use them again for other limo needs in the... Read More future. I recommend them without reservation.
---
Exceptional Service
Reviewed on

3/19/2015
Jennifer P
We rented a limo for the bridal party and shuttle bus for our guests and were beyond satisfied with the service provided. Both services were clean and on time and all of the staff was extremely professional and courteous.
---
Reviewed on

12/27/2017
Gabriella S
After a ton of research and recommendations, we decided to use Tran-Star Limo for all of our wedding transportation needs and we are so happy that we did. Not only are they reasonably priced, Taryn and the staff were so incredibly helpful in making sure every single detail & ALL... Read More of the tedious logistics were sorted out prior to the big day. Everything could not have gone any smoother - from the guest shuttles at the hotels to transporting us, the bridal party & family between the church and venue. The cars were early for every pick up, clean and exactly what we expected and drivers were very nice and very accommodating. We will definitely be using them again!
---
Reviewed on

11/29/2017
Emilee W
Tran-Star was amazing! The planning process was quick and easy even though I had two different pick-up locations and a large bridal party. Both drivers were on time, friendly and helped my day run smoothly. I will definitely be using Tran-Star for future events and recommending... Read More them to friends and family.
---
Reviewed on

11/05/2017
Jamie A
Great experience! Awesome prices and friendly staff. I highly recommend this company. My husband and I got a 40 person party bus that was fully stocked. Our driver was attentive and helpful. Thank you, Trans Star!
---
Reviewed on

10/27/2017
M T
Taryn and the entire Tran-Star team were absolutely amazing. We partnered with Tran-Star for our wedding and hired two 54 passenger buses for shuttle transport between our hotel and venue. We had absolutely no issues throughout the entire process. Taryn worked tirelessly to... Read More ensure that all the details of the day were covered and we couldn't have asked for a smoother operation. The drivers were professional and courteous and we were very fortunate to have found Tran-Star to help us on our big day. They were so wonderful that we decided to use them again for our sister's wedding. Overall, we couldn't ask for more from Tran-Star an the entire organization. Thank you.
---
Reviewed on

10/25/2017
Christina A
Taryn was an absolute pleasure to work work from start to finish. She arranged everything for me seamlessly for our wedding day. Our plans changed numerous times and she gladly made the changes with no issues. I would recommend Tran star hands down for any event. Realizable on... Read More time and efficient. This company is amazing and thank you Taryn again for all of your hard work comapany is lucky to have such a amazing person working for them. If your looking for transportation just book with the then you will be happy you did!
---
Reviewed on

10/24/2017
STEVE S
We used Tran-Star for our wedding over Labor Day weekend and I can not say enough great things about them. From the initial phone call to the last drop off...my wife and I were pleased with everything! I would definitely use them again in the future. Thanks again Tran-Star!!
---
Reviewed on

10/24/2017
Nicole H
Limos were on time...very clean...my favotite was the mercedes sprinter!
---
Reviewed on

10/23/2017
Matt A
Tran-Star was great. They made everything so easy and we're on point with everything. They got back to us very quickly via email and the two drivers we had were also great. We've used Tran-Star for winery trips before, so it seemed like a good idea to use them for our wedding...... Read More we were very please we did.
---
Reviewed on

10/19/2017
david l
I've been using Tran-Star for years so when my wife and I decided to have a beach wedding, they were our obvious choice. The team at Tran-star provided us with the vehicles (bus, van, shuttle, limo) we needed to transport our guests to the ceremony, reception and back to their... Read More cars with ease. The drivers were punctual and courteous, and the vehicles clean and comfortable. An extremely professional organization that sincerely cares about providing a wonderful experience. We would highly recommend Tran-Star for your next event!
---
Reviewed on

10/13/2017
gina c
Used them for my friends bachelorette party, and bunch of other events, and loved them! from their service, to their busses / limos, along with professional staff. they really know what they're doing.
---
Reviewed on

10/09/2017
Elizabeth H
For my wedding 2 days ago, we ordered a party bus for the bridal party that had many stops to make during the 4 hours we had it hired, as well as 2 coach buses to take our guests from the hotel to the venue and back to the hotel again at the end of the day. There was not a... Read More single hitch in the plan all day. The buses were early every time and the drivers were so kind and helpful. The driver of the party bus even helped to coordinate my procession at the church - he went above and beyond! I was nervously sweating (plus it was 80 degrees) and I asked the driver to make the bus freezing cold and he did - it was wonderful for me, in my giant layered dress! I can't speak highly enough of this company for their service on the most important day of my life. They were so professional and helpful, including all of the people I met with prior to my wedding. Katherine was wonderful as I made changes even during the week of my wedding for the game plan. They were accommodating and flexible with me. We dropped off boxes a few days before the wedding of goodie bags for our guests to be given out at the end of the night and all worked out great with that also -they held onto the bags until the wedding and then stowed them under the buses during the day and gave them out to our guests once the party was over. We're excited to use our free car service to JFK for our honeymoon soon!
---
Reviewed on

10/04/2017
Lauren B
I found this company courteous, knowledgeable and easy to work with. The drivers were on time or early for each event of our wedding weekend, and the services were all very affordable.
---
Reviewed on

9/24/2017
Grace C
We hired a 54 person bus from Trans Star Executive for our wedding on November 2016. Trans Star transported guests from Glen Cove in Long Island to Fort Totten, Bayside to the New York Skyports Marina on 23rd Street in Manhattan and back to Glen Cove over the course of our... Read More wedding day. Taryn Hewitson, their wedding concierge, was excellent to work with. She was very responsive and professional, answered all our questions, and helped guide us through the process. The price was terrific and it was helpful that tax and tip were included in the final price ahead of time. The bus arrived and made all the stops right on time, was clean and comfortable, and the driver was personable, very capable, and navigated the city and all the stops with ease. We would absolutely recommend Trans Star Executive and Taryn to anyone looking for larger group transportation services in the area. We were very pleased with their service.
---
Reviewed on

9/14/2017
Allison C
We used Tran-Star as our wedding transportation to and from our church. They did not let us down! We hired a car for our families as well as our wedding party. They didn't let us down! Everything was amazing and I would highly recommend using their services.
---
Reviewed on

9/11/2017
JENNIFER S
TranStar was the perfect choice for my wedding transportation! The drivers were right on time (a few mins early actually), very friendly and accommodating. The planning process went so smoothly. The organization and attention to detail the company had was impeccable. The... Read More vehicles were spotless and in pristine condition. They are even providing a complimentary ride to the airport for our honeymoon! I would highly recommend to anyone.
---
Reviewed on

9/01/2017
Cassidy K
Not only are Tran-Star's prices great, but the service is impeccable. The drivers are friendly and professional, and their cars are impeccable. The best transportation company on Long Island for sure!!!!
---
Reviewed on

8/25/2017
Dara S
Reasonable prices and easy to get in touch with. Our limos were clean, fully stocked, and on time. Would definitely recommend.
---
Reviewed on

6/25/2017
Nicole H
As far as I'm aware, the shuttles were okay going to/from the venue. My only experience with it day-of was when our shuttle driver (Jennifer) was trying to start the engine of the shuttle numerous times in front of the hotel while we were already running late trying to get to... Read More the venue. Luckily it probably took about 10 minutes and it was able to start as well as safely get us to Venetian. This was extremely stressful in the moment, but we have a good laugh about it now like go figure this is our luck. When people say things will go wrong on your wedding day, this is the silly stuff they mean!!
---
Reviewed on

6/20/2017
Allison M
Amazing experience using them for my recent wedding. Prices were great and the vehicles were impeccable. We had the party bus and the rolls Royce and both arrived 15 minutes early to pick us up. Drivers were great and friendly. Vehicles were beautiful and stocked! Couldn't have... Read More asked for more. Also got a free ride to airport for honeymoon and that car was also 15 minute early and clean with a great driver. Book them for your wedding!!!!
---
Reviewed on

6/12/2017
Erica R
TranStar was great! Very professional and gave a great price for the party bus we rented. The bus was in perfect condition and my family and bridal party were all very impressed. They were on time to pick me up and the driver was excellent... I would recommend them to anyone :)... Read More My wedding was on Saturday, April 1, 2017.
---
Reviewed on

11/10/2016
Alisha P
I booked Tran-Star for my wedding for me and my guest staying at the hotel. The shuttle was the cheapest I found. It was clean and the driver was the sweetest. He stayed later and wait for the last minute guest. I couldn't have asked for better service.
---
Reviewed on

10/27/2016
Amanda L
Michael was amazing to work with. They went through detail description of where and when the limo would pick up and drop of the bridal party. They worked with us when we had to change our hotel drop off location. I used them for my bachelorette party and wedding and all three... Read More drivers we had were so kind and attentive. I would definitely recommend this service and will use them again for future events!
---