Home

Virginia's Bridal
About this Vendor
Exclusive Bridal Gowns, Bridesmaids, and Mothers
Virginia's Bridal, located in White Plains, NY, is Westchester County's premiere bridal boutique, offering the utmost variety in elegant bridal gowns, an extensive selection of world renowned couture designers, and excellent service. Virginia's Bridal is dedicated to ensure brides receive a most cherished and memorable experience. Virginia's Bridal wants to fulfill all your Wedding Party needs and expectations, from Bridesmaids Mothers, Flower Girls, Grooms and Groomsmen, to formal guest attire. We are experts in coordinating all kinds of designs styles, colors, and fabrics to make everyone look their best on the special day. Upcoming Bridal Trunk Shows: Pronovias Trunk Show January 26-28 Calla Blanche Trunk Show February 16-18
Details
Bridesmaid Dresses, Flower Girl Dresses, Mother of the Bride Dresses, Wedding Dresses, Dresses, Alterations, Bridal Stylists, Dry Cleaning + Preservation, Group Discounts, Plus Size Available, Private Appointments Available, Rentals, Fashion Services, Fashion

Contact Info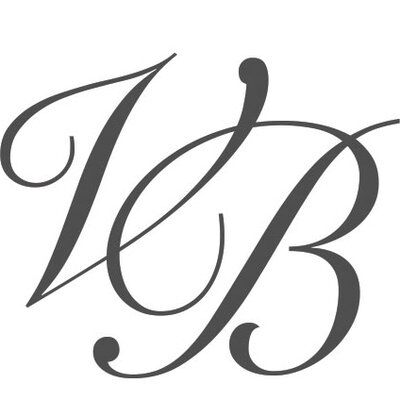 Reviewed on

1/29/2018
Samantha K
I went in earlier this month with a specific dress in mind that wasn't yet in stock; Nani knew the exact dress I was looking for, and helped me pick out dresses that could help narrow down what I was really looking for. I really liked a dress that I wasn't expecting, but I... Read More still couldn't get the dress out of my mind so I waited until the dress came in a couple of weeks later. Nani had called me to let me know as soon as the sample arrived and my excitement grew. When I walked in for my next appointment, I saw the dress hanging and it was even more beautiful in person. I couldn't wait to get it on! Nani was amazing throughout the whole process. I never felt rushed or pressured to choose any specific dress. Needless to say, I feel in love with the gown and I can't wait for it to come in so I can put it on again. The champagne toast after saying yes to the dress was a bonus touch that really made the whole day even more special. I can't wait to return with my ladies to go bridesmaid dress shopping.
---
Reviewed on

1/28/2018
Kathleen S
Absolutely amazing experience at Virginia's bridal! Nani was extremely helpful and patient through the whole process. I really couldn't have imagined a better experience! I would 100% recommend Virginia's bridal to anyone! Thanks, Nani!!
---
Reviewed on

1/14/2018
Carly S
I had a wonderful experience as a bride-to-be at Virginia's Bridal. I worked with Virginia and Nani who were focused on making sure I found the perfect gown for my rustic summer wedding. It did not take long to find the dress, and I couldn't have imagined it in my wildest... Read More dreams. Nani is knowledgable, kind, patient, and made me feel very comfortable. I look forward to going back to Virginia's bridal next weekend to show my bridal party the dress, and help my mom pick her dress!
---
Reviewed on

1/03/2018
Emily A
Just purchased my daughter's gown yesterday. Having been to four salons - Virginia's was the one that felt the most special. Everyone was pleasant and kind, encouraging and very helpful. Our consultant, Nani, was absolutely fabulous. We had several questions regarding... Read More alterations and bustling and every question was answered in full detail with a smile. It's a very friendly environment where you feel like a princess and not just another bride walking through the doors. I can't wait to continue this journey with Nani and everyone at Virginia's Bridal. Brides - make an appointment, you won't regret it!
---
Reviewed on

12/28/2017
Alexa C
Could not have been happier with my experience at Virginia's Bridal with Nani! She was patient and took the time to listen and understand exactly what I was looking for. After going through a handful of dresses chosen by myself & family, I finally tried on the PERFECT dress that... Read More had been hand-picked by Nani based on the thoughtful questions she asked throughout the process. So thankful for Nani!
---
Reviewed on

12/23/2017
Jess S
We had the best experience at Virginia's bridal thanks to Nani! She picked out the perfect dress for me and was so helpful. The whole staff made the experience so special. I highly recommend looking here.
---
Reviewed on

11/10/2017
MONICA R
I had Nani as my consultant and she was the best!! She made me feel like family and right at home. The whole experience with Virginia's Bridal was smooth and no stress.
---
Reviewed on

11/02/2017
Emily E
I had a wonderful experience shopping at Virginia's bridal for my gown. The salon is beautiful and they have excellent customer service. Nani was my bridal consultant and she helped me find the perfect dress. I did not feel rushed or pressured to pick my gown; the staff was... Read More extremely patient and kind. I would highly reccommend visiting Virginia's Bridal, my family and I had a great time!
---
Reviewed on

10/24/2017
Victoria T
This salon was beautiful. Nani helped me and she was great. My family and I picked out 6 dresses, after I tried on 3 she went out and picked one for me. That was the perfect dress! I cannot thank her enough! Highly recommend!
---
Reviewed on

10/16/2017
Monique L
I am so happy we came to Virginia's Bridal. The store is so elegant & chic. Before coming here I thought I found my wedding dress. Until I met Nani, the Bridal Consultant! From the moment my family & I walked in we were greeted and welcomed. Nani is the best! She knew exactly... Read More what I wanted and what would look best on me. I'm excited to say I found my DRESS HERE!! She made me feel like a beautiful bride. I highly recommend going to Virginia's Bridal!
---
Reviewed on

10/15/2017
Michelle L
First off let me say Nani was wonderful and made everything easy and just perfect! Amazing help and attention without pressure. Would recommend the Virginia's Bridal to any bride. My sister found a dress she loves!!!! Couldn't be happier with the service and selection of... Read More dresses.
---
Reviewed on

10/02/2017
Sarah J
Virginia and her team were a huge help in the entire process of buying my wedding dress. Nani was by my side from A-Z and always smiling! Even on the day of the wedding when some issues arose the owner himself got involved and made everything right, you can't beat that!
---
Reviewed on

9/21/2017
Donna C
The bridal consultant Nani is an absolute pleasure. She is extremely professional, very knowledgeable !!! My daughter the bride and myself highly recommend her !!!
---
Reviewed on

9/03/2017
Lauren B
I could not have asked for a better experience in finding my dress. Nani was phenomenal and truly knows how to make a bride feel special. Not only is she extremely sweet, but also very knowledgable! I went to the store twice and each time she did not rush me at all. The... Read More store is absolutely gorgeous and very spacious. You can walk around and choose dresses to try on yourself in addition to the staff making suggestions. The selection they have is incredible. When you purchase your dress, they really go above and beyond to make it a special moment. Thank you Virginia's Bridal and Nani for creating such a beautiful memory for me I will never forget! I can't wait to wear my dress next year :)
---
Reviewed on

8/09/2017
Christina S
I had a great experience at Virginia's Bridal finding my wedding dress! Nani was great to work with! I couldn't decide between 2 dresses and tried them both on numerous times and Nani was patient, understanding and helpful! Virginia's bridal has a very large selection of... Read More dresses and is very spacious inside!
---
Reviewed on

8/02/2017
Erin R
I had the BEST experience at Virginia's Bridal. The store is beautiful, I believe it was recently redone, it's clean, bright, the dresses are tidy and most importantly they kept the big dressing rooms nice and cool (it can get very hot trying on dresses)! Nani was my bridal... Read More consultant, and I believe that I would not have found my dress without her. We were allowed to pull dresses from the racks, but as I started trying on dresses Nani brought in a dress that she thought I would like…turns out I LOVED it and I have purchased that very dress (I also purchased my veil from the salon as well). I never would have chosen it for myself but with Nani's experience she found the perfect dress for me. Throughout the entire process Nani was extremely patient and helpful. I had several members of my family with me, and she never seemed to get tired of their different requests. I went to the store a total of three times before actually purchasing the dress, and Nani always had a smile on her face and answered all of my questions. The salon also provides little signs for your family/bridal party to use to show their reaction to your dress which is very cute. And when you actually select a dress, they open champagne and celebrate with you. Virginia's Bridal made an already special occasion even more special not only for myself but for my family as well. I am so happy that I chose to come to Virginia's and I highly recommend it to anyone else, with Nani as your consultant of course!
---
Reviewed on

5/17/2017
Jessica C
Virginia & her team were fantastic through out the entire dress process! I was extremely hesitant to "say yes to the dress".... it took me 3 visits to finally commit, but Virginia and her team were patient and understanding at every appointment, I never felt forced to pushed to... Read More just pick one. Through out the alterations process the VB team took wonderful care of my dress and were reasonable and up front about the costs. I highly recommend VB to any bride !
---
Reviewed on

5/16/2017
Arlene J
I went with my mom searching for a mother of the bride gown and she isn't easy but the consultant Nonni was so patient and caring that mom was able to relax and feel confident about her selection. Thanks so much for your professional and caring assistance. The place is... Read More immaculate and very spacious also
---
Reviewed on

4/30/2017
Toni H
I purchased my wedding dress from Virginia's Bridal and Nani was my Bridal Consultant! She was amazing from start to finish, she was attentive to what I liked or didn't like about a dress and helped me tremendously to narrow down to my ultimate choice. It was a unanimous... Read More decision the moment I walked out in THE dress and everyone in my bridal panel started crying and had goosebumps! Virginia's Bridal has a nice selection of designers and silhouettes to choose from. I would definitely recommend the store and Nani as your Bridal Consultant.
---
Reviewed on

4/22/2017
Briana O
Westchester Brides, Bridal Parties & Beyond Virginia bridal is immaculate. Appointments can be made online & bridal specialist NANI worked with me during my many visits to find the perfect bridesmaid dress. The bridesmaid dresses for my wedding came out beautiful! If you... Read More choose to go ask for NANI she is one of the most patient, knowledgeable and customer focused bridal specialists I have come across. She answers every question, always followed up and even sent me she thought I would be interested in! Virginia's is large enough to service your entire bridal party & small enough where you don't feel as if you are in a factory. Our dresses were ordered in January we got them in April!
---
Meet The Owner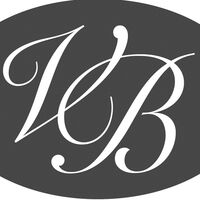 Vincent Saladino & Virginia Runco
Loving bridal design and couture fashion, Virginia Runco had always been in search for an opportunity in the wedding industry. In 2014, Virginia came upon a chance to purchase a 40 year successful bridal boutique, and venture away from corporate. Virginia then joined up with her good friend Vincent Saladino as business partner and together manage the newly branded Virginia's Bridal.