Home

Weddings And Dreams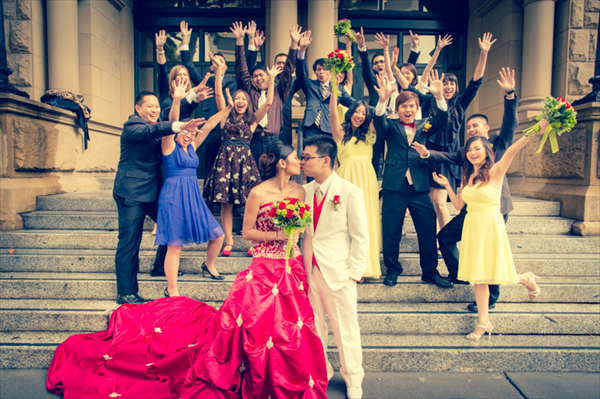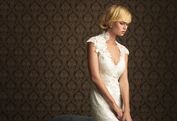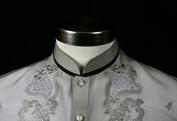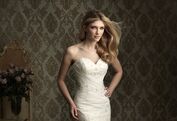 About this Vendor
Your Dream Wedding Starts Here!
Weddings and Dreams is a family-oriented business here to take care of you. Our staff is excited to help you create your dream wedding! We carry wedding gowns, bridesmaids/flowergirl dresses, evening dresses, wedding accessories, tuxedo rentals, and barong tagalogs. Set up an appointment today!
Details
Bridesmaid Dresses, Flower Girl Dresses, Mother of the Bride Dresses, Shower + Party Dresses, Wedding Dresses, Dresses, Alterations, Fashion
Contact Info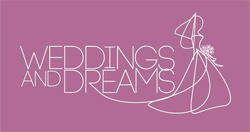 40530 Albrae St, Fremont, CA
Wedding and Dreams
Reviewed on

6/25/2014
Cristina D
They provided great customer service with no pressure. Always helped even after their closing time. I got my dress and all my bridemaid dresses and my future husband's tux and all his bestmen. Loved it!
---
Barongs, Suits, and Bridal Gowns
Reviewed on

5/17/2015
Christina D
At first glance, this store definitely has a huge variety of wedding dresses. There are also suit options to browse through as well, but my main reason for coming here was for a "barong" or basically a formal dress shirt from the Filipino culture. Luckily, we found Weddings and... Read More Dreams and they were very helpful throughout the entire process./ The best part of getting a barong from them is the customization. You definitely need to plan months in advance for this, but they do have standard barongs on the rack if you need them right away. As the groom, I really wanted to stand out and the barong I received through them achieved that. It was measured accordingly to my size, the material was custom chosen, and the design for the collar, the buttons, and the embroidered design were customized just for me./ The measurements were done about six months or more in advance so definitely plan early if you would like to have this level of customization. This provides Weddings and Dreams time to measure, time to order, time for the tailor to make the product, and for the item to come back to the store./ Throughout the entire process, I worked with many members of their staff. They were all very helpful, but the people who helped the most were Megan, Arnold, and Pricelle. When it came to the design of the barong, I really trusted Arnold's suggestions and input. He helped guide us through each step and he also helped us figure out our final outfit with the barong. When it finally came time to pick up the barong and take it home, Megan and Pricelle also spent extra time on our barongs double checking the designs and stitching to make sure the quality was at its best and they definitely delivered./ We ordered seven barongs from Weddings and Dreams. We were able to choose the material and design for each one and each one was a custom fit for all seven of us men. My fiancée at the time (now my wife) worked with Arnold in choosing a specific material and design for the best man, the ring bearer, and ensured the material and design differed from the remaining groomsmen. My father-in-law's barong also was included in this order and Arnold made sure the design did not match or clash with my own./ Overall, I was very satisfied with my own barong. I ordered a higher quality material of barong which is called "piña". I was happy that this material helped me stand out as the groom and you could definitely see the workmanship and detail as this type of attire is handmade. I was even complimented by one of my older uncles because he knew the level of quality and time it took to make a barong made of pure piña. Megan and Pricelle definitely spent extra time on my barong and I'm very appreciative. The design, buttons and layout, and the overall fit really made me feel like the groom that day. It was very comfortable, and I had no issues wearing it the entire time. My bride and I also had a choreographed first dance, and the barong did not feel restrictive at all during the dance./ Weddings and Dreams was definitely a one-stop shop for us. In addition to their other selections, we were also able to purchase our wedding cord and secondary veil at the store for use in our wedding ceremony. We are very happy with the service Weddings and Dreams provided to us and we hope they're business continues to grow and prosper.
---
Loved my dress
Reviewed on

10/10/2012
Irene M
I loved my dress. Tried it on the first session, but was not sure how I felt. I could not help but go back to weddings and dreams and try it on again. When I did, there was no going back. I loved that they knew me by name and steamed my dress for me before the wedding. My... Read More only complaint is that the bag in which they gave me my dress had a few holes and I don't believe it is the original bag that came with my dress when I ordered it.
---
beautiful gowns and handsome barongs
Reviewed on

7/18/2011
Christine C
Went here to purchase a barong for my then fiancee for our wedding. The man who helped us was friendly, helpful, and not pushy. Answered all our questions about barongs and gave helpful tips (i.e. wearing a red shirt underneath to match my red Chinese dress).... Read More  We found a style of barong we liked for my fiancee but it did not come in his size.  We didn't have time to order it in my fiancee's size since our wedding was in 4 days.  Fortunately they knew a good tailor who they brought the barong to and had it altered and ready in time for our wedding.   The cost of the alteration was very reasonable. Before coming here I checked 3 other stores that carried barongs, all of them had a smaller selection and were more expensive.  Even with the alteration, our  barong still cost less than the other stores.  My now husband looked handsome in his barong, it fit perfectly!  I even found a fabulous pair of earrings that complimented my white wedding dress! They also seem to have a beautiful selection of dresses.  If I knew about this place earlier I would have also browsed through their dresses. Much better service and selection than the nearby Wedding Gown Superstore (which honestly had the worst service I've ever encountered, but that's another story).  I'd recommend this place to anyone looking for formal occasion clothing. Service: 5 stars! Selection: 5 stars p. s. - The place is a little hard to find.  Park in the parking lot of Payless Furniture, the walk around the corner from Payless Furniture, the store faces Albrae Street.
---
Send Message