Home

Wedicity Wedding Day Detailing
About this Vendor
Wedicity Wedding Day Planning & Detailing
Chicago wedding planning & design services. Full service, partial planning packages and "day-of" coordination available. Owner, Tionna Van Gundy, has been planning weddings since 2008 and has planned numerous weddings and corporate events since 2004.
Details
Engagement Party, Getting Engaged, After Party, Bridal Luncheon, Bridal Shower, Rehearsal Dinner, Welcome Party, Rehearsals + Parties, Ceremony, Cocktail Hour, Day After Brunch, Reception, Rehearsal, Wedding
Destination Wedding Planning, A la Carte Wedding Planning, Budgeting, Day-Of Coordination, Full Service Wedding Planning, Honeymoon Planning, RSVP Tracking, Planning
Contact Info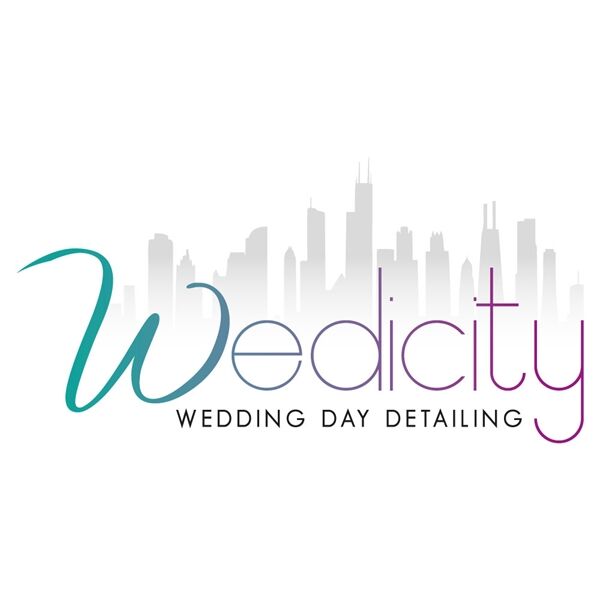 Reviewed on

9/25/2017
Rachel K
Tionna was absolutely incredible. On our search for a planner/coordinator, we interviewed 6 different companies/individuals. Tionna stood out from the very beginning. She was not just a day-of coordinator. She was so proactive and met with us several times leading up to our... Read More wedding. We were planning remotely, as we are not from Chicago - and she was always SO accommodating to our schedule when in town. Tionna built us a timeline and kept us to it. She had everything laid-out so perfectly as to not overwhelm us with decisions. When we didn't have an exact answer, she offered us great suggestions that we ended up taking! She hooked us up with excellent vendors, when needed. Tionna took over communications with all of our vendors and venue far in advance of the big day, and executed FLAWLESSLY. Our wedding took place at Lacuna Lofts on multiple levels, and she got everyone and everything where it needed to be. On our day, we wanted to enjoy ourselves. I never once felt stress about logistics or plans - because I knew Tionna had things on lock. On top of her impeccable professionalism, Tionna is an absolute joy of a person. She made us feel so special throughout this process, and we couldn't recommend her more highly.
---
Reviewed on

12/05/2017
Annie L
Our wedding day would not have been the perfect day that we never wanted to end, without Tionna's planning and support. Period. We waited till the last minute to ask for assistance, but Tionna jumped in head first and began assisting us with the planning process about a month... Read More out and was onsite to ensure everything went smoothly. We had some issues with our venue and Tionna handled the situation with professionalism and ease, despite my husband and my frustration. She was detailed, organized, easy to work with, funny, and calm. We fully trusted she had everything under control and that she would ensure our wedding day would be flawless. The day of the wedding, Tionna was onsite bright and early to assist with the venue setup, vendor load-in/setup, and the family and bridal party arrivals. She made sure that my husband and I could solely focus on getting married and being able to enjoy every moment together, by handling the venue contacts, vendors, timeline, and every situation that came up. If anything didn't go as planned, we had no idea. The day ran unbelievably smoothly. We could not have asked for a better wedding day, it was absolutely perfect. We can't thank her enough!
---
Reviewed on

10/30/2017
On the advice of a friend who had also used Wedicity, we hired Tionna for our August 2015 wedding and I could not have been more thrilled with her services! Tionna met with us multiple time before our wedding to create a timeline and get into contact with our vendors. She... Read More brought up details that we would have never even thought of and was incredibly organized. The day of our wedding went perfectly, mostly due to Tionna's attention to detail and take-charge personality. She was the point of contact for all of our vendors, wrangled guests/family flawlessly, and kept my husband and I stress free. We were able to truly enjoy our wedding because Tionna was handling all of the logistics. What really blew us away was when, at the end of the night, Tionna decided that she didn't feel comfortable leaving all of our things (gifts/decor/etc) at the venue overnight. She somehow managed to get everything from the venue to our hotel room, unpack it, and leave us a bottle of champagne chilling. :) Hiring Tionna at WediCity was honestly the best money we spent for our wedding.
---
Reviewed on

4/14/2018
William M
If we could give 10 stars we would! Here's why. Working with Tionna and the Wedicity team was an absolute dream. As a bride you are probably excited but the details of planning can often overshadow that bliss and quickly turn to anxiety and stress. Tionna calmed my TypeA bridal... Read More worries from day one of wedding planning (10 months out) up until the day of. She is incredibly knowledgeable, resourceful and flexible in the planning support that you need as a couple. She asks questions to understand your vision, budget and priorities and then guides you through the exploration, decision making and execution processes that are so critical in planning a wedding. Tionna gave us firm reminders when we needed them, advocated on behalf of us throughout vendor hiccups and constantly reminded us that the day was about US, which was totally necessary. While I was already incredibly pleased with her services, the day of execution of the wedding sealed the deal. Everything was absolutely PERFECT! Again, I am a TypeA professional and I notice everything and have very high expectations. Every vendor (makeup artist, hair stylist, photographer, MC) that I engaged with throughout the day had a tailored schedule that they were expected to follow and all mentioned their contact with Tionna leading up to the day. She runs a tight ship! The two members of her team that assisted at the venue ensured that our bridal party did not have to keep up with any belongings, and it was like magic the way our things just showed up exactly where we were, when we needed them throughout the entire day. I never felt worried, or found myself evaluating if the pace of the day or execution was not what we wanted. We ENJOYED OUR DAY, and we were able to be in the moment. That's what you want on your wedding day. Additionally it was all done with warmth, genuine care and passion! We highly recommend Wedicity Wedding Detailing. You will not be disappointed. Worth every cent we spent!
---
Reviewed on

3/21/2018
Lauren B
Tionna is awesome! We hired Tionna for Day-Of Coordinator services. She was extremely thorough and really took the time to understand the special needs of our wedding day to make it special! My husband and I were planning a DIY wedding at an Art gallery in Indianapolis but we... Read More lived in Washington DC. Remote planning can be extremely challenging without even adding in the DIY component. I knew I needed someone strong with impeccable organization and problem solving skills. Once Tionna got on board, she organized all of our vendors, crazy timelines, and numerous details so perfectly! We had a very non-traditional travel themed wedding with lots of unique components and Tionna took ownership our plans and ideas as if they were her own! She established good communication with all of our vendors and offered suggestions along the way to make all the little details flow so smoothly. If It weren't for Tionna I am not certain how we would have done it! I am extremely impressed by her and would recommend her to any friend that is getting married in the Midwest!
---
Reviewed on

3/09/2018
Jane Q
We cannot stress enough how delighted we were for choosing Tionna to be our Event Planner. We cannot disagree to any of the reviewers' comments or had to say about Tionna...Even more and frankly speaking she was almost like a family to us!! She cared about our concerns, she did... Read More all the researching and suggestions, she was very organized from the very first day I met with her, she met with us more than what was expected of her but we hired her for the Day-of-Event Planning. She helped finish decorating the banquet for us on the day of the event! On the wedding day, I suppose she and Anesha were so amazed at how the event went, and lost track of what they were supposed to help out with, and from this review maybe I can give suggestions of what else needs to be in their emergency kit...The photographer had a hard time gathering all the VIP to include in the picture taking; Tionna or Anesha were both somewhere remote taking care of other guests and there was no way for us to get their attention but to shout out loud or to be paged by the DJ. Still we had to give a shout out to Greg (DJ) to tell him to page the people that we needed, or just asked him to tell Tionna that we needed her. I would suggest a form of pager for the couple to use to be able to call for assistance even when the planners are not at your site. We felt sorry and uneasy during the time that the photographer had to do all the work himself...trying to call all VIPs' attention, fixed the train of my gown all the time for a good photoshoot, and just took too much of our time, that I had to sit from too much pain on my feet from standing too long. Another thing that I would suggest to include in the emergency kit is the eyelash glue. I still got lucky that my make-up artist happened to be my husband's cousin so she watched out for me. Not all make-up artists attend their client's wedding so what if a similar situation happens to another bride who does not even know how to put on a simple make-up? I had to spend some time down in my suite waiting for 2 female guests of ours to get back from Walgreens with the eyelash glue. We could have spent more time dancing with our guests ( I missed the cupid shuffle!) or more picture taking with the guests by their table, which frankly speaking we missed with a majority of the guests. I could have concentrated more on what else I would have loved to be done on our special day because this is only ONE DAY, if my mind was not just literally on the time running out due to all of the delays and interruptions. Another suggestion, if the maid of honor does not come last (after the bride), which is an uncommon practice, maybe Tionna needs to practice fanning out the bride's train to enhance the beauty of the wedding dress as the bride makes the march. But overall, the greater and most important details were well executed and were satisfied. We were impressed with her creativity, she made use of the remaining callas, unused for centerpieces, laid them on the bed in a heart-shape, with matching champagne on the table and rose petals leading to our room!! We would definitely love to have her again for our 25th anniversary!
---
Reviewed on

1/01/2018
Sasha M
After fighting internal battles to hire a day-of wedding planner, we hired Tionna and it was the best decision we made. We were able to have the wedding day of our dreams and enjoy it. Tionna jumped in without hesitation about a month out. She was available to answer any... Read More questions and took initiative to fix everything and anything. She handled multiple personalities and out of this world requests by my husband. She was detailed, organized, easy to work with, calm and a joy to spend time with. The day of the wedding, Tionna was onsite to assist with the venue setup, vendor load-in/setup, and managing family and bridal party needs. The day was truly one of the happiest days of our lives. We also made a good friend!
---
Reviewed on

11/12/2017
Mark E
Wedicity was a dream come true for our wedding. They are prompt, professional and made sure that we didn't miss out on any of the important parts during our planning period. The day of the wedding went off with out ANY worries. Much of the success of our wedding is due in part... Read More because of Tionna and her staff. We were blown away Thank you!
---
Reviewed on

10/17/2017
Lorraine Y
Using Wedicity was the BEST idea! Tionna is so passionate about making sure your big day is exactly as you see it. She makes it all come to life with ease. I have never worked with someone so organized and ready and willing to give 110% toward the goal! Tionna helped my day... Read More become a reality and for that I am so grateful! I would not recommend anyone else! She is truly fantastic!!
---
Meet The Owner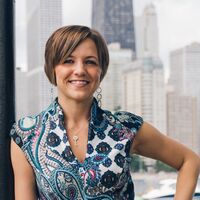 Tionna Van Gundy
I have a thing for details and your wedding needs someone who puts love into YOUR wedding day details! I have been fortunate enough to work within most segments of the event planning and hospitality industries. This allows me to give my clients a true white glove experience and flawless service. In 2004 I became a certified wedding planner where I furthered my passion for the wedding industry. I gained the knowledge of an array of religious traditions and how to perfectly mix them in for a unique ceremony and the right design elements into a reception that will represent your love story.