Home

Premiere Events
About this Vendor
Rental Done Right
Our exceptional rental products and experienced, Certified Event Rental Professionals are here to make your wedding dreams a reality. We bring a unique style, unparalleled customer service, exciting products and great value to the wedding and event rental experience.
Details
Decorations + Accents, Chairs, Dinnerware, Flatware, Glassware, Linens, Lounge Furniture, Rentals + Equipment
Contact Info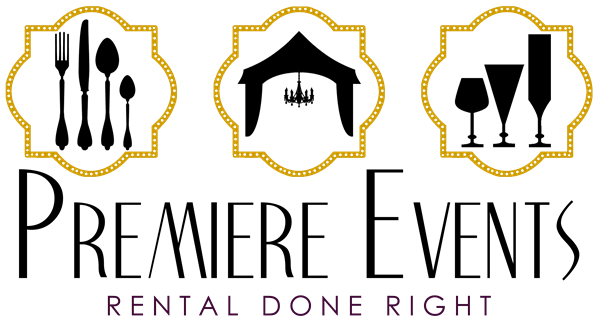 Premiere Events South, Austin, TX
Great Experience and Value!
Reviewed on

1/21/2013
Kristina H
I had the best experience with Premiere Party Central for my wedding rentals. I was able to book my linens, chargers, and chivari chairs during their "Progressive Sale" and was able to upgrade to nicer linens because of it. Through working with Delores and Ken I also was able to special order in my cake table linen from their specialty linen site LinenBook.com. It was the "Silver Spiro" and it was GORGEOUS! All the rentals were delivered on time, and picked back up on time. Not only that, but after my getaway I went upstairs to change clothes, and everything was broken down already! They are FAST!!! I had a great time choosing the linens and rentals in their North Austin showroom. Diane and Janira were really fun and easy to work with. They ever ordered in some full-size sample linens for me ahead of time so I could do a full mock up of the tables for my mom to see. Thank you so much Premiere! You really made my wedding a royal experience and it was the most glamorous day of my life!
---
Great quality Linens!!! N.Austin 183 Location!
Reviewed on

8/21/2012
barbara l
I was lucky enough to find out about the once a year 50% off linen sale. It allowed us to get quality premium linens for half price. It only applies to Table cloths and chair ties but if they are half off you can spend more for chair covers if you'd like them and we did!! Our contact person Diane took a personal interest, revised our order several times, set up early delivery and was always available for all our questions!!! I'd heard horror stories about some vendors and how picky they were after the wedding. Premiere is highly professional caters to all levels and has linens from Premium to Economy! Our linens looked as if they were brand new, no rips tears stains etc and we had tablecloths, chair ties and chair covers. Not one was damaged before or after the wedding! Great prices if you hit their 50 off sale, on time delivery a day early at no extra charge, slight charge for post party pick up. Everything arrived is perfect condition and they looked lovely!!! Do you self a favor and check out Premiere.
---
Linens
Reviewed on

8/02/2012
Amanda K
I got our linens here and was able to add more just a few days out! Great service!
---
Fan
Reviewed on

7/11/2015
Evelyne O
We rented a large fan from them. They were very very helpful in making sure we had it set up in time.
---
Thanks Premiere!
Reviewed on

6/12/2015
Emily J
We held our wedding at the Blanton Museum of Art, a beautiful venue but one that doesn't provide anything but the space. So enter Premiere Events. Working with Alison and Whole Foods Catering, we placed our rental order of tables, chairs, linens, plates, etc. We met in person, emailed, met in person again, emailed a dozen other times. Alison was never too busy to answer any questions, offer advice, and adjust our order. She was wonderful to work with. The seats on some of the chairs in our ceremony were wet/leaking water (and our venue was inside so not good for a few reasons). It was after days of rain and I'm guessing the chairs were stored outside. Obviously, we would have liked our guests not to have to dry their backsides and the venue not to have to clean the floor but that stuff happens with a wedding. That's the only improvement they could make but ultimately it didn't prevent anyone from having a great time! We enjoyed working with Premiere Events!
---
Misinformation and Miscommunication
Reviewed on

11/20/2014
Ginger Maria O
The task was very simple, the information provided, the items paid for and the pickup time set. Tell me why in the world I was called to pick up items that were already picked up by my day of coordinator? In fact the stanchions--yes, just about 25-- were picked up early in the morning on the day before my wedding yet I was called late afternoon that I need to drive way south to pick these items up. That was so utterly frustrating as I wasted so much time and even asked if they were sure that my coordinator had not picked it up. When I arrived everyone was on the phone and although there were no customers in the store, they took their time to help me. I told them I just wanted to look around quickly and pick up my stanchions on reserve. The customer service rep did not tell me that they were already picked up, she just said, yes, they are around back. I left and went around the back, to pick up my items on reserve only to be told they were picked up that morning. That was very frustrating to drive 30 miles and get that information. It could have been resolved if they communicated with one another. #epicfailwasteoftime.
---
Great Rental Vendor
Reviewed on

11/06/2014
Heather H
Rented multiple miscellaneous items and each time I called, the staff was very helpful in getting what I had requested. No problems.
---
Always Dependable and Great Service!
Reviewed on

9/09/2014
Kathryn A
We have been working with Premiere Events for years and have found their consistency to be unrivaled in the Austin market. Premiere always provides our brides and corporate/private clients with the utmost in selection, client services and flexibility. We wholly place our trust in Premiere by way of recommendations and organizational details and they have never let us down. We hope to continue to work with them for years to come!
---
Great Value & Service
Reviewed on

9/02/2014
Natalie W
I chose Premiere Events for our glassware, silverware, and plates/bowls. Premiere Events was a better value compared to other Austin vendors. Alison was responsive, easy to work with, and made me feel comfortable everything would be right. And it was! I'd highly recommend Premiere Events for party rentals.
---
Premiere ROCKS!
Reviewed on

8/29/2014
Laurie R
I cannot say enough about working with Angela at Premiere Rentals. She was always available and took care of everything even last-minute changes. The crew (LEO) who came out to set up were so professional and kind. The worked so hard to make our tables and chairs look perfect. It was a lot of hard work. Their pricing is very competitive as well. The farm tables were amazing and made the reception look incredible! Thank you Premiere and Angela!
---
NeWife
Reviewed on

6/11/2014
Sarina J
We rented all of our tables, chairs, and linens for our 160+ guest back-yard wedding. Each interaction with Premiere was pleasant. We reserved everything during a linen sale a few months prior then added a few tables/linens the week before. We also added pick-up service last minute, once we realized they wouldn't be open the day after our wedding as it was a holiday. As it was a holiday weekend, they let us pick the rentals up the Friday before without any problem. They didn't try to push any additional rentals on us or up-sell anything. Pleasant experience all around! :)
---
Satisfied in the End
Reviewed on

10/06/2013
Candice J
I rented table linens for my April wedding from Premiere, and I'm a satisfied customer. Although Premiere did not have enough tablecloths in stock in the original fabric that I wanted, Jeremy was able to direct me to linens in the same color but different fabric. The end result looked even better than what I had originally wanted. Better yet, I snagged the rentals during one of Premiere's sales and was able to score 50% savings on them, which was a bonus. I planned my wedding by myself from overseas, and Jeremy was always very prompt to respond to my calls and emails. He also patiently revised my original order twice when I realized I had forgotten to book linens for my cake table and sweetheart table and when I needed to revise the number of linens for the guest tables. My only complaint is that on my initial visit to Premiere's North location, the staff in the store took quite a while to assist me. My MOH and I were the only customers in the store, and two staffers were present. Even after one person got off a phone call (the other just sat typing on her computer the whole time, ignoring us), it took anyone awhile to acknowledge us, let alone offer to help. And Jeremy, the staffer that did finally help us, was seriously rushed in doing so, clearly in a hurry to be somewhere else, even when it quickly became clear that I was ready to sign a contract on the spot. After that initial meeting, however, it was smooth sailing, and Jeremy's subsequent service certainly redeemed that negative first impression. I'll also note that it was a minor hassle to make arrangements for a friend drop off the linens on a Monday since they are not open to accept drop-offs on Sunday, and their delivery/pick-up fee wasn't worth the cost for only 19 tablecloths.
---
good service but a little pricey
Reviewed on

6/01/2013
Claire H
Premiere Party Central provided chairs, tables and linens for our wedding. While the service was great - the representative we used was extremely responsive - there were a lot of last minute charges. I planned my wedding myself, so obviously I was not aware of many of these things, but if you are doing the same, just be aware that there are extra charges for pretty much everything. That being said, we got exactly what we needed, and they were delivered on time.
---
Great service...until the day of the wedding
Reviewed on

12/27/2012
Megan S
Up until the day of my wedding, all of my interactions with PPC were very positive. They answered phone calls and emails quickly and were very patient with my many questions. However, the day of the wedding, the lighting was set-up incorrectly (even after an extensive, in-person consultation with their lighting specialist). When I arrived at the venue four hours before the wedding, I realized the lighting was set up incorrectly. In fact, it was set up right in the middle of the dance floor (which for the life of me, I do not understand how a rational person could have thought it was supposed to go that way). I immediately called PPC to let them know they needed to come over and fix it. They assured me someone would be right over; their office is about 2 minutes from the venue. Three hours later, no one had shown up to fix it which left my coordinator and the catering staff to figure out how to fix the problem. Based on that, I would not recommend them.
---
High-water tablecloths
Reviewed on

11/27/2012
Elizabeth B
Our order had a few problems. The tablecloths came from several dye lots so our ivory tablecloths ranged from ivory to golden ivory to peachy ivory. Also we had given the dimensions of our tables to the clerk at the store and she told us what size tablecloths to rent. Apparently she underestimated, because none of our linens touched the floor. We also rented several tall cocktail tables, which were all wobbly. When we mentioned this upon returning them, they stated that all their tables do that if you don't put the table base with the top it originally came with. (Well then code or number them!) The staff was very helpful after we returned everything, but I don't really count that as part of the service rating. It obviously looked slap-dash on the big day. :(
---
Good value
Reviewed on

5/24/2012
Whitney E
The linens and tables we rented were great but the tent caused some small issues. First, they called to deliver it a day early, which was NOT the plan and caused a lot of scrambling for us. The venue had a rehearsal dinner and couldn't take the tent early. Also, they set it up in the wrong spot but I am not sure if this was totally their fault. Overall, Premiere was easy to work with and had the best prices for the amount of rentals we had to get. I would recommend this vendor over the others we contacted along the way.
---
Great Service, Beautiful Linens!
Reviewed on

5/22/2012
Rhianna S
My wedding planner put me in contact with PPC. I ordered chiavari chairs, table linens, napkins, chair ties, chargers, a white dance floor, and white folding chairs for my ceremony. Kelly was my account manager, and she was wonderful! I planned my wedding from out of town, and I really appreciated her timely responses and help. Within minutes of sending her an email about options for chair ties, she responded with attached pictures of chair tie samples. AND they were the color of chair ties I was using, tied onto the chiavari chairs I had ordered. I was really impressed. I was able to make my decision immediately. I also wasn't sure if I would have enough money to pay for the white dance floor, and they gave me a grace period to decide. They also have a wonderful website full of linen and rental samples. I felt Kelly went out of her way to help me, and make sure my wedding was as perfect and beautiful as I wanted it. Premiere Party Central has personable customer service, a wide selection of rentals, and reasonable prices. Use them for your wedding, and you won't be disappointed!
---
Outdoor dance floor
Reviewed on

4/17/2012
Amanda M
They came on time and put the dance floor together with no problems.
---
Would use again
Reviewed on

12/12/2011
Michelle S
They provided timely delivery and set up. Tent, chairs and tables were in good shape. Would only of preferred that the sides on the tent have better tie downs, it was really windy and they came loose a few times.
---
Happy Bride
Reviewed on

11/21/2011
katherine p
Loved my table settings! Staff was friendly and very helpful!
---
Great Service
Reviewed on

11/18/2011
Jennifer W
These guys were right on time and everything went so smoothly. All of our linens were exactly what I expected and they made the day much easier.
---
Easy order, helpful and friendly staff
Reviewed on

10/04/2011
Linda W
I contacted Premier Party Central at the recommendation of the owner of our venue. I spoke to Kelly and she was very prompt in getting a quote prepared and making adjustments to it as our total number of guests changed. The website has their inventory and pricing, or you can go to their warehouse to check out available products.
---
Beautiful linens
Reviewed on

8/11/2011
Lauren M
We found the perfect linens...then two days before the wedding I received a call telling me the linens weren't long enough to reach the floor so they were sending over chivari chairs and would ship everything themselves (we were originally supposed to pick linens up ourselves). Then on the wedding day my husband received a call that they did not have enough linens in our design, he had to drive all over Austin to get the right linens. We were disappointed in this because the change was not our fault and instead of my husband relaxing he was stressed out trying to find linens, hours before the wedding started.
---
Good linens
Reviewed on

6/24/2011
Vanessa Z
The linens were great but I freaked out a little for the delivery. They told me it would be there a certain date and it wasn't but they were able to fix it and get them to me still early enough for me to decorate
---
Easy Rentals
Reviewed on

6/19/2011
Katherine S
I chose Premiere Party Central because their Manchacha location is literally almost right around the corner from my neighborhood. I rented tables and chairs from them for a backyard rehearsal dinner BBQ. The reserving process was quick and easy and their prices were much less than I expected. Renting and returning the tables and chairs was a smooth process. The tables were pretty beat up, but we just put table cloths over them and it was fine. Also, at the last minute, my wedding coordinator and I had to add table runners for our wedding reception design. My coordinator was able to set it up with Premiere so that when I went to get my tables and chairs, all I had to do was choose between two choices. They were able to just make an addition to my existing order…easy breezy.
---
Meet The Owner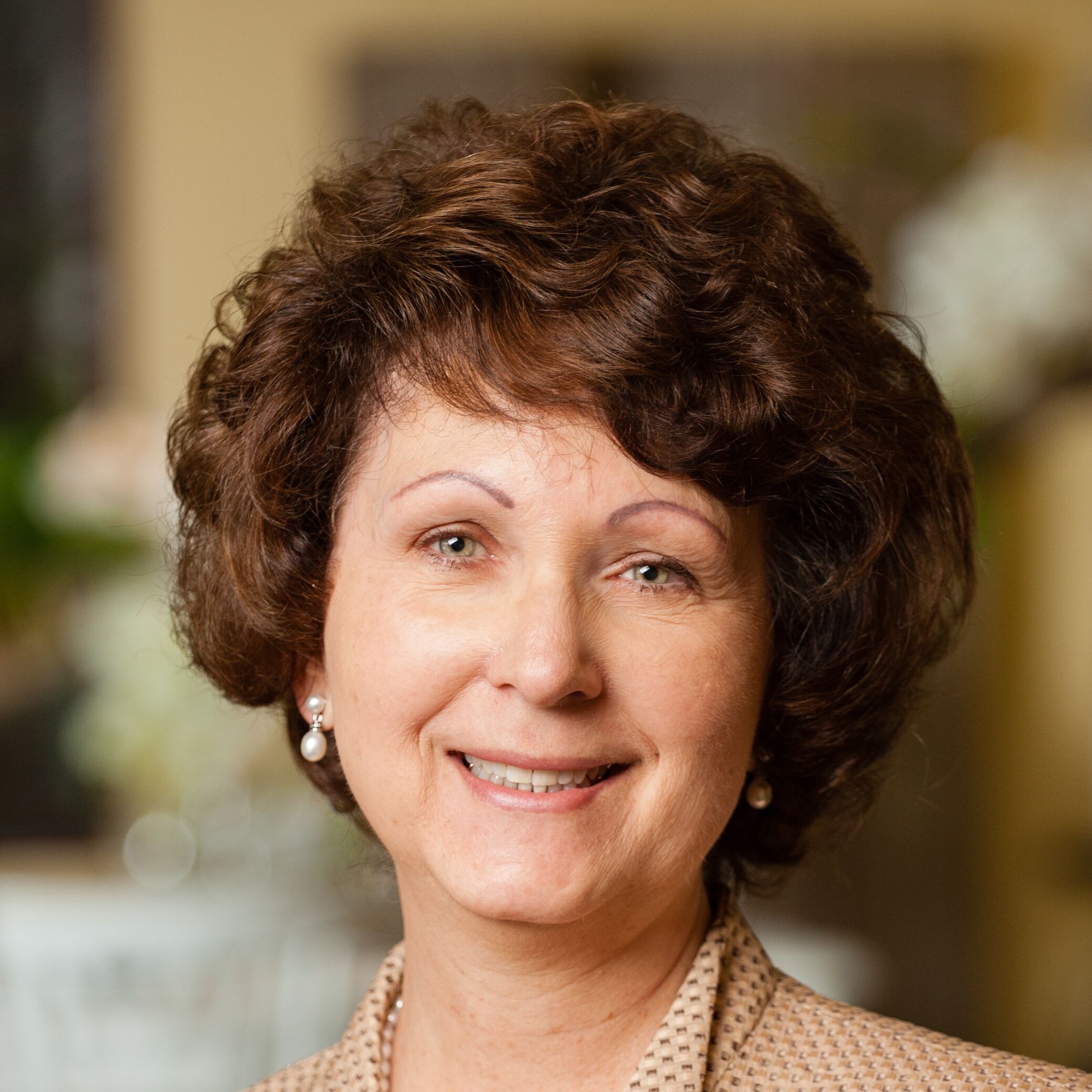 Delores Crum
Together with her family, Delores operates Premiere Events, a full-service rental company the Crums founded (as Austin Party Central) in November, 2000. Through the ensuing years, Premiere has evolved into a leading provider of rental products and services in Austin and Central Texas. Delores credits Premiere's corporate culture and business philosophy for the company's rapid growth and development. In a crowded, competitive environment, Premiere has demonstrated that fostering a climate of trust, integrity and community involvement does matter.
Send Message