The Ultimate Wedding Checklist
Know what to do, and when, to plan a wedding that's totally you.
A Wedding Planning Checklist Just For You
The Knot wedding checklist keeps you organized (and sane!). Your personalized wedding planning timeline guides you through your entire planning journey to bring your celebration to life. When it comes to knowing how to plan a wedding, The Knot has you covered with the most comprehensive wedding planning checklist available anywhere.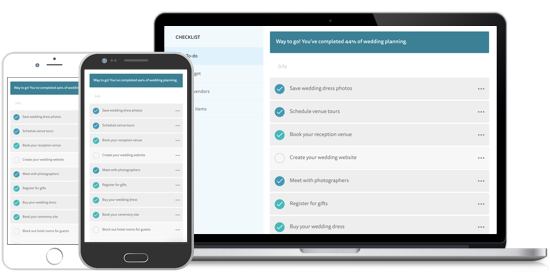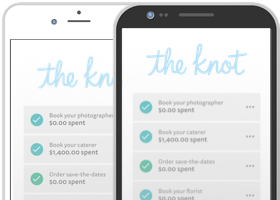 Plan Everywhere, Free
Use your checklist on iPhone, Android and TheKnot.com.