Wedding Checklist
Know what to do, and when, to plan a wedding that's totally you.
A Wedding Planning Checklist Just for You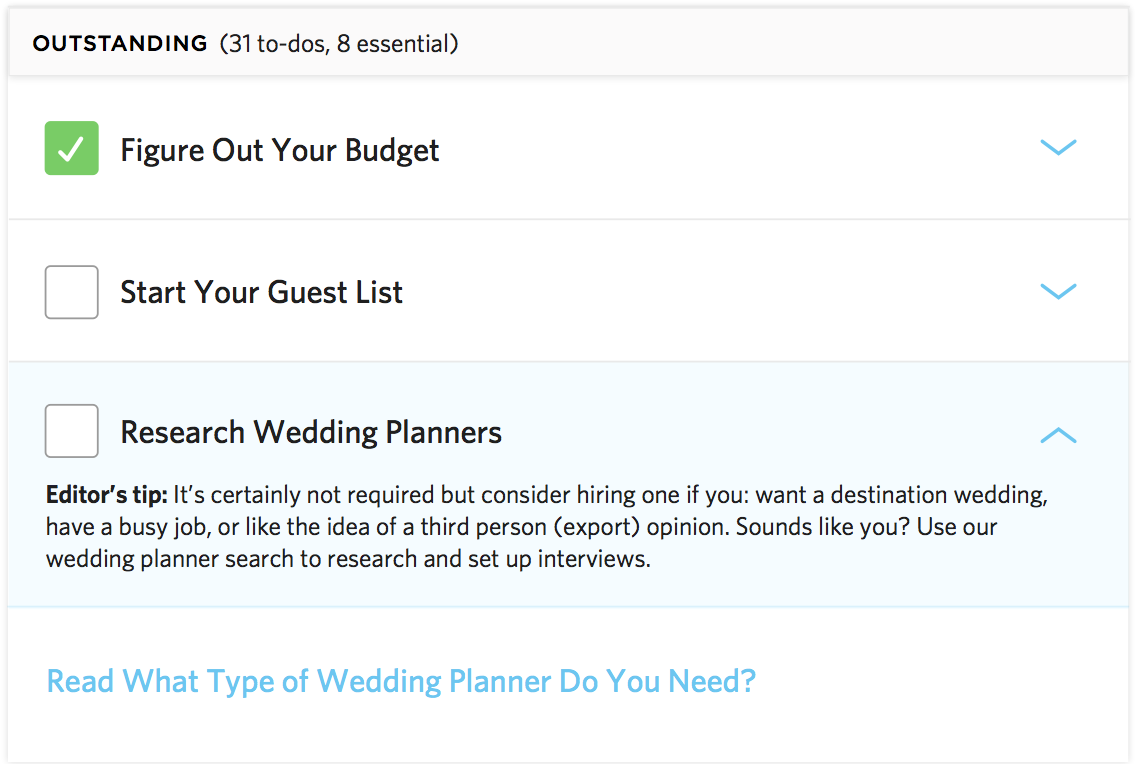 A Wedding Planning Checklist Just for You
Get a personalized, step-by-step plan to bring your celebration to life. And the best part? We'll help you find the right team of pros to pull off your wedding vision—and check off those to-dos!
Plan Everywhere
Use your checklist on iPhone, Android and TheKnot.com.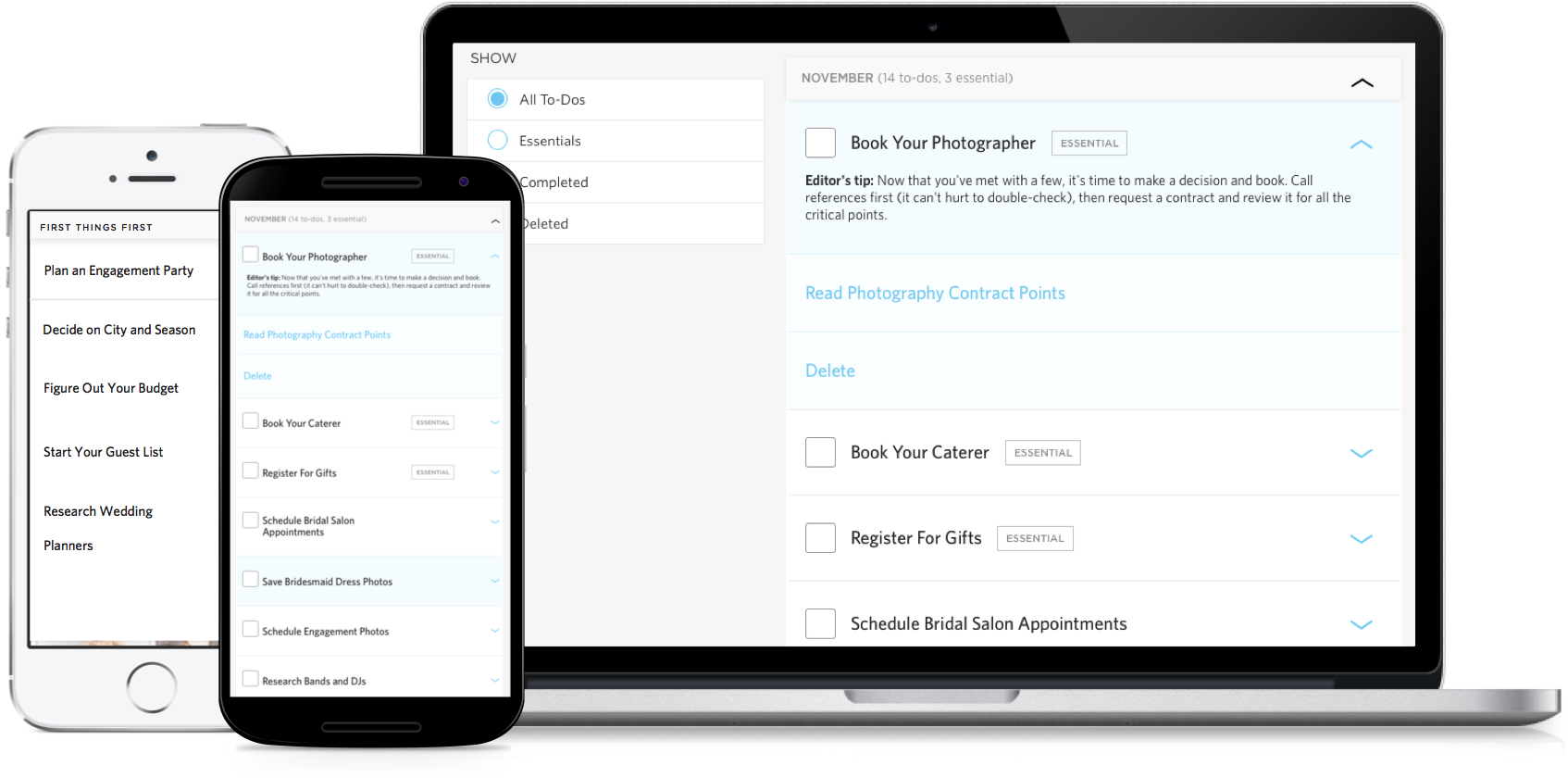 Your Personal Wedding Planner
When you sign up for The Knot, you get access to our entire suite of personalized tools.
Why You'll Love The Knot Wedding Checklist
The Knot wedding planning timeline and checklist keeps you organized (and sane!). Your personalized month-by-month wedding to-do list guides you through your entire wedding planning journey. Don't worry, you'll never miss a step—The Knot has the most comprehensive and accessible wedding planning checklist available anywhere.
Photo Credit: Vicki + Eric Photographers | BeayxArts Photography | Allison Davis Photography | Ellie Asher Photo | Elyse Hall Photography | My Life Photography | The Nichols | Amanda Considine Photo | Amanda Hedgepeth Photography | The Studio Photographers | Jonathan Ivy Photo