Aziz Ansari Is Engaged to a Data Scientist
The 'Parks and Recreation' actor slipped his relationship update during a comedy set.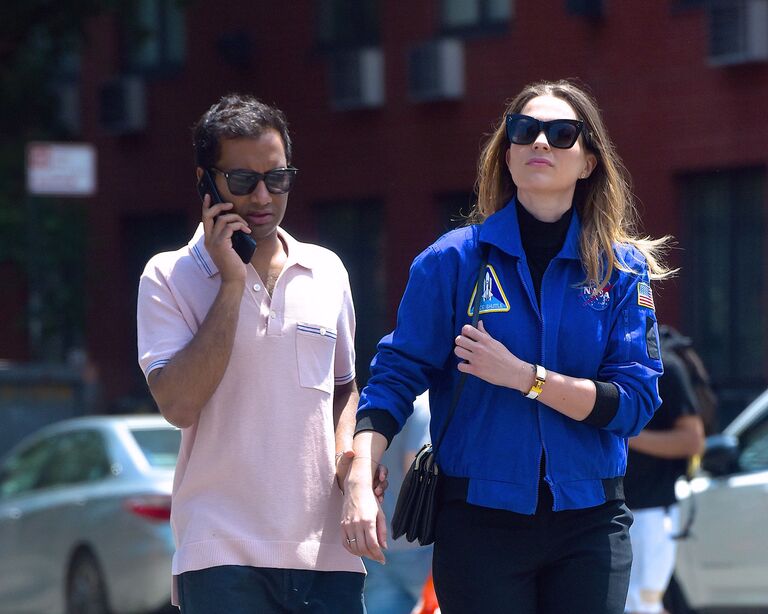 Robert Kamau / Getty Images
Comedian Aziz Ansari and wife-to-be, data scientist Serena Skov Campbell, are engaged and planning a wedding. The Master of None star revealed his relationship status update during a surprise comedy set this week, according to Page Six, which first reported the story.
Ansari let it slip that he's engaged to Campbell while surprising guests at classic Greenwich Village institution Comedy Cellar in Manhattan. "Everyone was super excited and very much clapping," an insider told the outlet.
Campbell is a Danish forensic data scientist. Ansari, who was a main cast member on NBC's Parks and Recreation, is Indian-American. The two have been dating since 2018, the same year when the comedian faced a sexual misconduct accusation from a Brooklyn photographer. The account under the anonymous name of "Grace" was published on the controversial and now-shuttered website, Babe.net. Ansari apologized, and is now reportedly living in the UK.
The comedian has written extensively about relationships and his hopes for love in his bestselling book, Modern Romance. "Marriage was an economic institution in which you were given a partnership for life in terms of children and social status and succession and companionship," he writes. "But now we want our partner to still give us all these things, but in addition I want you to be my best friend and my trusted confidant and my passionate lover to boot, and we live twice as long. So we come to one person, and we basically are asking them to give us what once an entire village used to provide: Give me belonging, give me identity, give me continuity, but give me transcendence and mystery and awe all in one. Give me comfort, give me edge. Give me novelty, give me familiarity. Give me predictability, give me surprise. And we think it's a given, and toys and lingerie are going to save us with that. Ideally, though, we're lucky, and we find our soul mate and enjoy that life-changing mother lode of happiness. But a soul mate is a very hard thing to find."