The Ultimate List of Fictional and Famous Couples #RelationshipGoals
From the pages of history books, scripts, celebrity gossip columns and more, we've rounded up the memorable matchups whose love makes us swoon.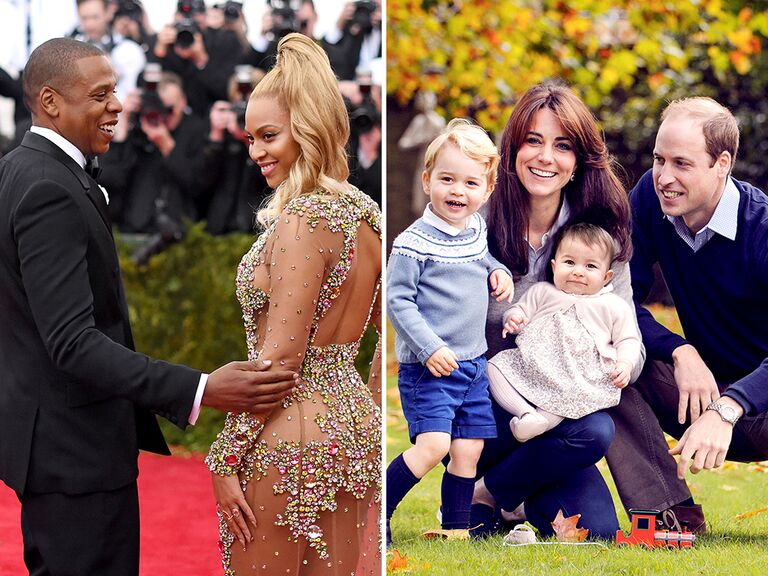 When two people come together to make the perfect match—be it your married-for-decades grandparents or one of many famous couples embracing on the big screen—it sparks all the feels. No matter if the duos are real or fictional or, human or animated, traditional or same-sex, when the connection and chemistry are on point it's hard not to be inspired to reach new relationship goals.
Regardless of where you are in your own love life—seeking a soul mate, engaged, newly wedded, or celebrating years of wedded bliss—there's something to learn from our ultimate lovers list featuring famous couples of all kinds:
Love is in the air—and it's right here too! These pics of famous couples will make your heart skip a beat.
Famous Celebrity Couples
Beyond the glitz and glam of the red carpet, stages and silver screens, famous Hollywood couples share a bond that feels larger than life. We look to these famous couples to entertain us through the parts they play and work they do, but sometimes it's their real-life roles as married partners that captures hearts the most.
Beyoncé and Jay-Z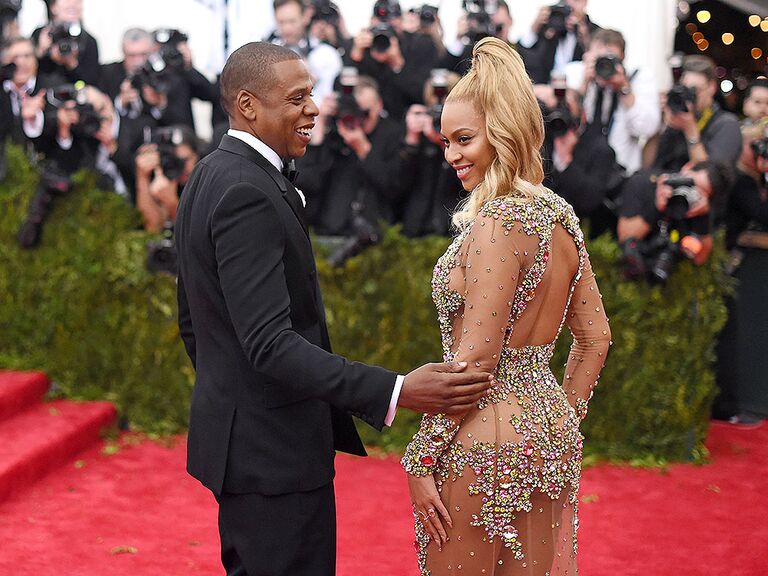 Beyoncé and Jay-Z, Married Since April 4, 2008: There was a time when the Queen Bey was just another single lady, but with a relationship that took time to blossom, one of most famous music couples is now Crazy in Love.
Johnny Cash and June Carter Cash
Johnny and June Carter Cash, Married 35 Years: It's easy to remember the influence Johnny Cash and June Carter had on country music, but it might not have been possible had she not been the positive force that changed his life.
Tom Hanks and Rita Wilson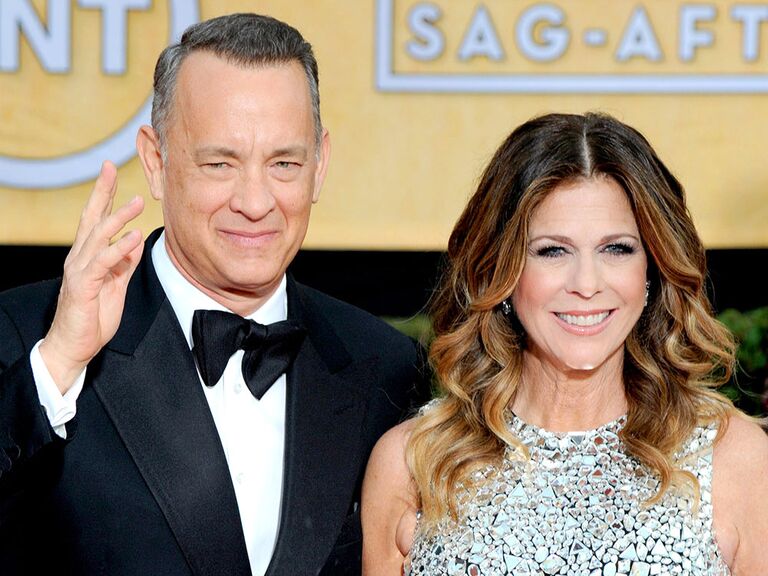 Tom Hanks and Rita Wilson, Married Since April 30, 1988: Long before volleyball, Tom Hanks fell in love with a different Wilson—his longtime partner and fellow actor Rita Wilson.
​David Bowie and Iman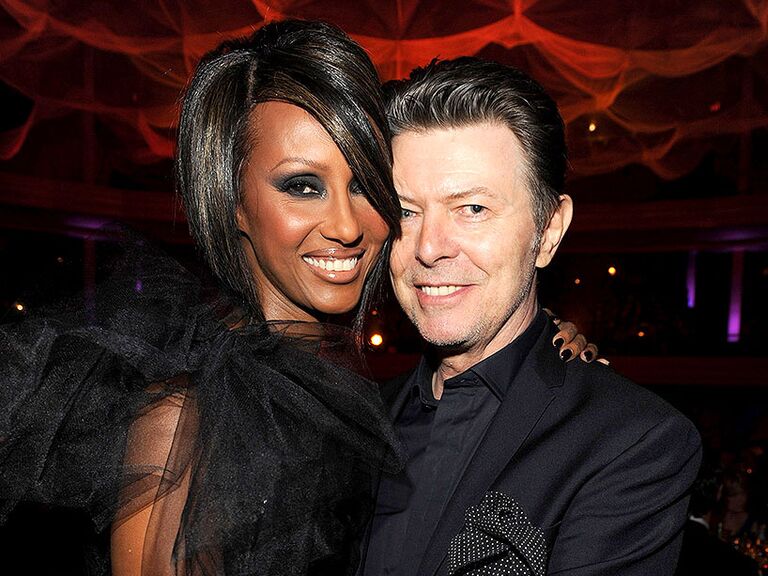 David Bowie and Iman, Married 24 Years: Before the rocker lost his secret battle to cancer in 2016, Bowie and Somalian model Iman shared a beautifully artistic life together as one of Hollywood's most beloved and famous interracial couples.
​Oprah Winfrey and Stedman Graham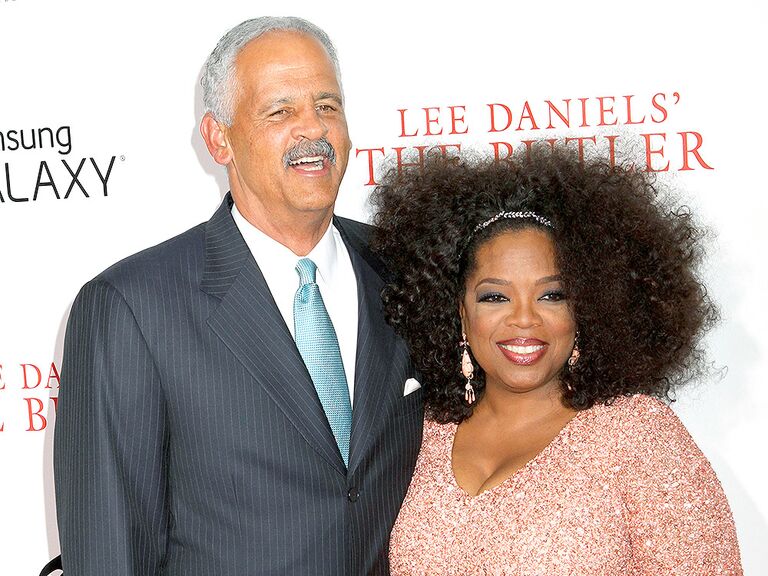 Oprah Winfrey and Stedman Graham, Not Married: She may be the first African- American billionaire, but long before Oprah became a household name, she fell richly in love with longtime partner Stedman Graham. The two have not tied the knot, but their decades-long partnership demonstrates their dedication to one another.
Ellen DeGeneres and Portia de Rossi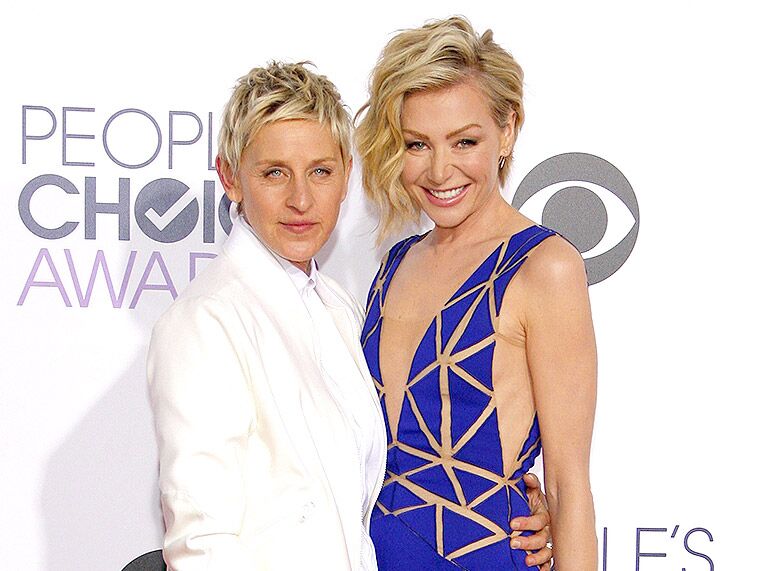 Ellen DeGeneres and Portia de Rossi, Married Since August 16, 2008: Quite possibly one of the most famous lesbian couples today, Ellen and Portia connected over the love of animals, vegan food and of course, one another.
​
Goldie Hawn and Kurt Russell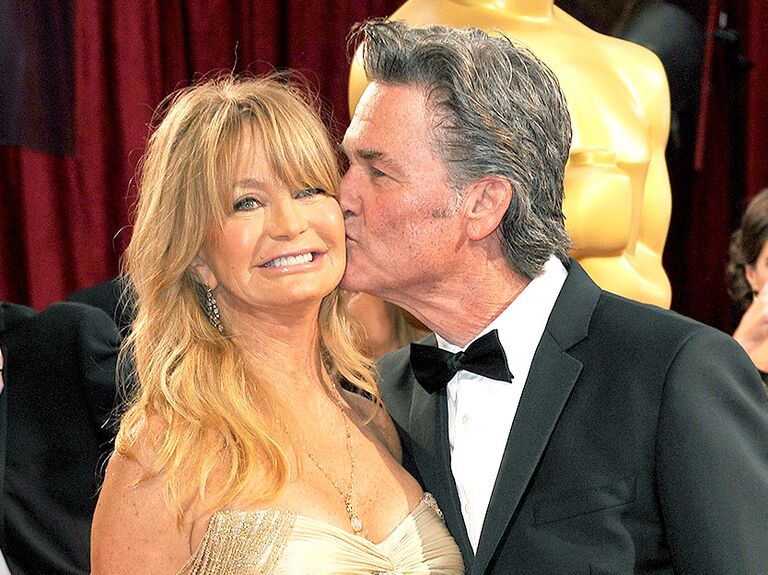 Goldie Hawn and Kurt Russell, Not Married: Not seeing the need to make their relationship official through marriage, Hawn and Russell have been inseparable for more than three decades.
​John Lennon and Yoko Ono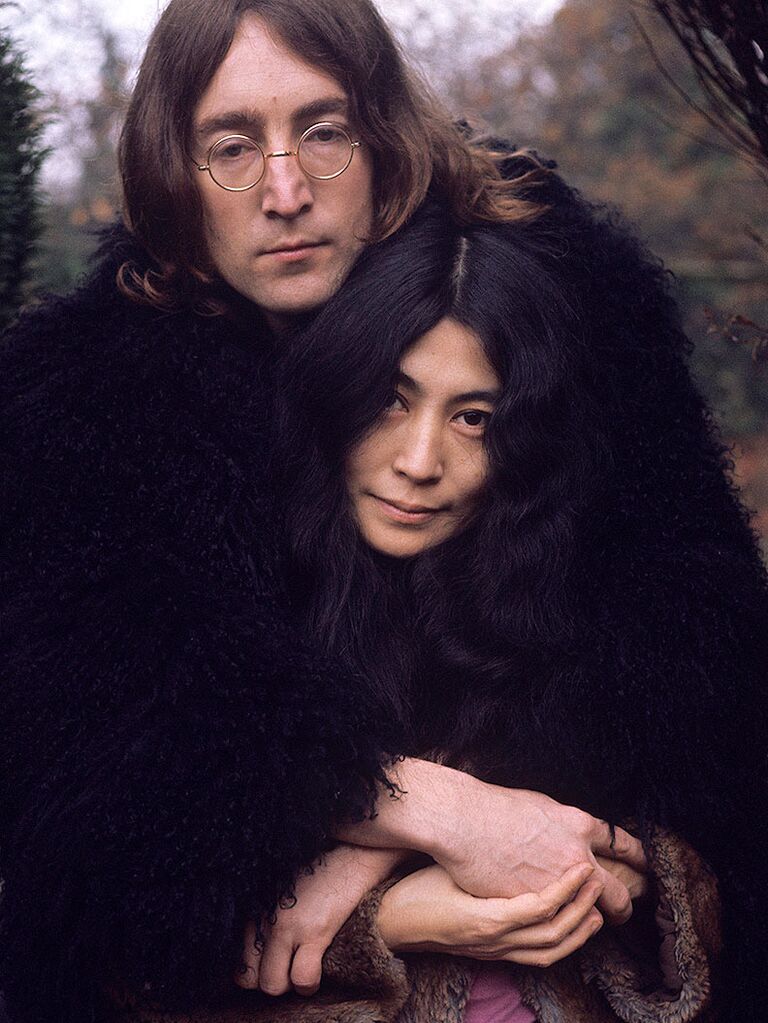 John Lennon and Yoko Ono, Married 11 Years: While most newlyweds may spend more time together in bed that not in the days following marriage, the famous Beatle and his artist wife stayed under covers for a two-week-long "Bed-In for Peace" five days after the duo shared their "I Dos."
Michael J. Fox and Tracy Pollan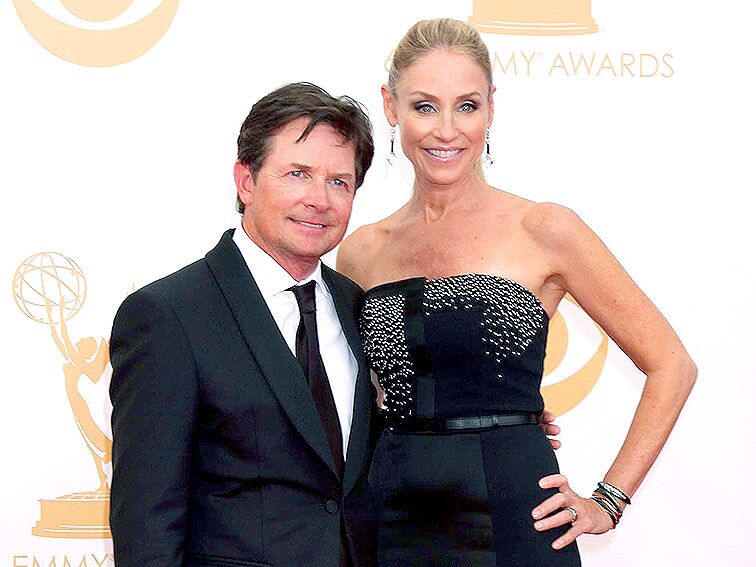 Michael J. Fox and Tracy Pollan, Married Since July 16, 1988: Fox and Pollan turned their on-screen relationship from the 80's sitcom Family Ties into a real-life romance when the pair got hitched in 1988.
Neil Patrick Harris and David Burtka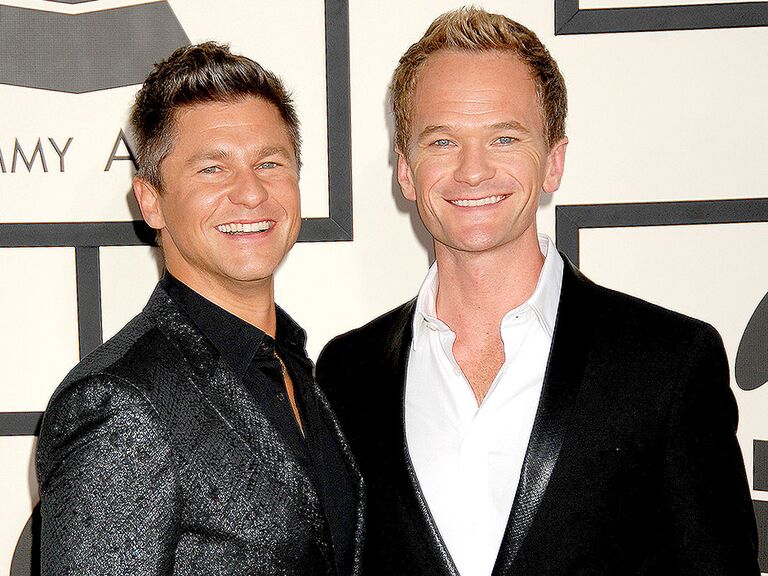 Neil Patrick Harris and David Burtka, Married Since September 6, 2014: The duo that makes up one of the most famous gay couples is so perfectly paired that they are both Geminis, they both wear the same size shoe and clothing, and are the same weight and height.
​
David and Victoria Beckham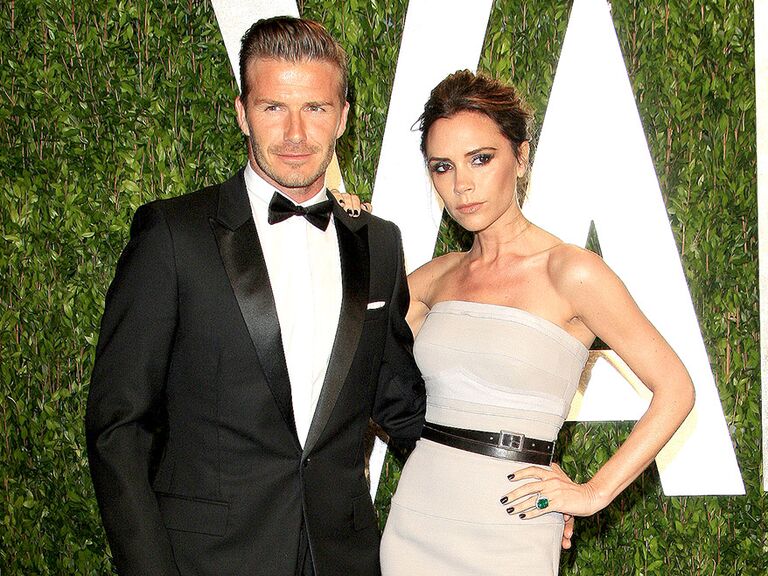 David and Victoria Beckham, Married Since July 4, 1999: Marriage isn't always easy, even for soccer stars and Spice Girls. After hitting a rocky patch in their 17-year marriage, the two got back on track together by renewing their vows in a very small home ceremony in January of 2017.
​
Ashton Kutcher and Mila Kunis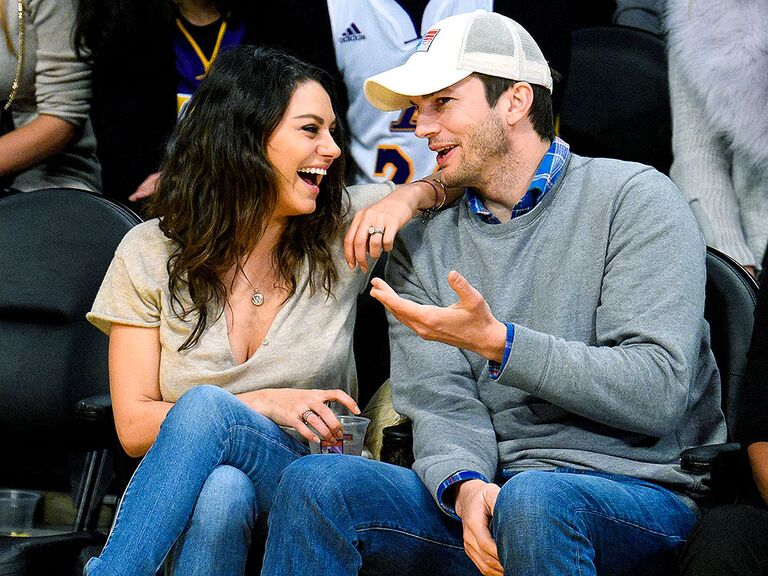 Ashton Kutcher and Mila Kunis, Married Since July 4, 2015: How can you not love when an on-screen romance becomes IRL? Long before they were married, Kutcher and Kunis were Kelso and Jackie—the vain, not-so-bright couple on That '70s Show.
​George Clooney and Amal Clooney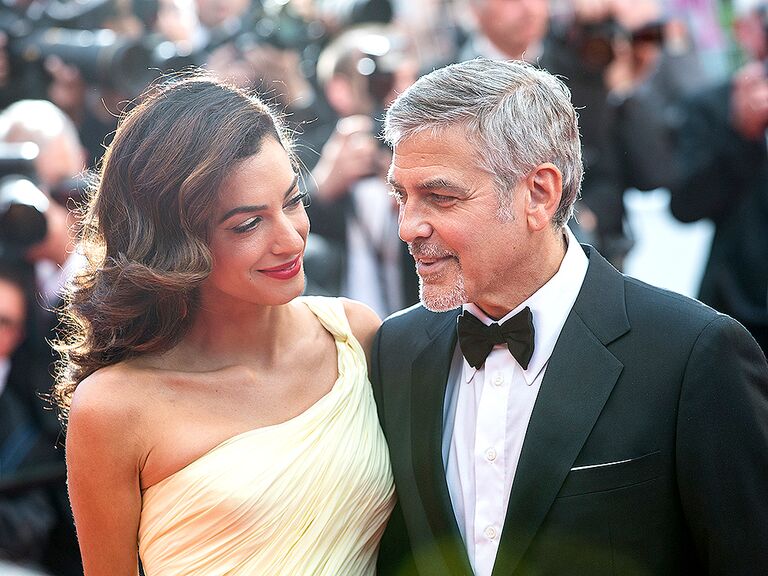 George and Amal Clooney, Married Since September 27, 2014: During his many years of being one of Hollywood's most eligible bachelors, George dated his fair share of women. But it only took four months of dating British Humanitarian Lawyer Amal Alamuddin to know it was time to take himself off the market.
Kristen Bell and Dax Shepard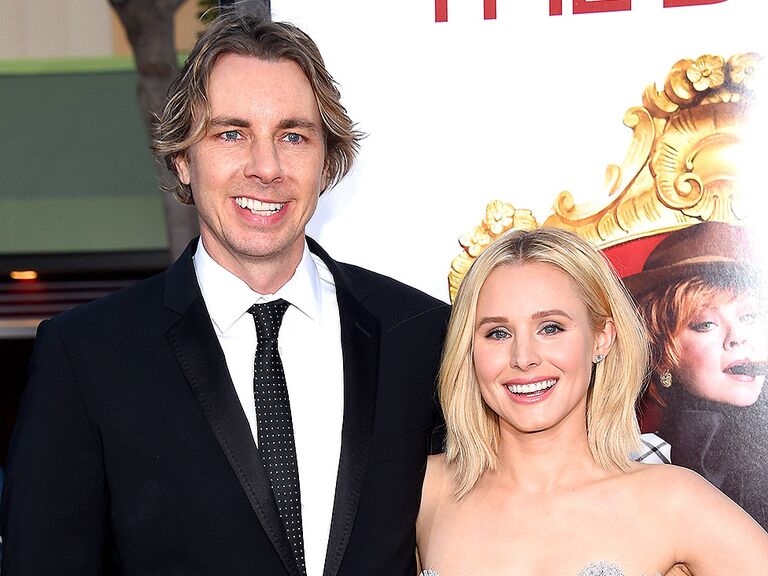 Kristen Bell and Dax Shepard, Married Since October 17, 2013: If it's true that the couple who laughs together, stays together, then Bell and Shepard have a very long and happy life ahead of them.
Katharine Hepburn and Spencer Tracy
Katharine Hepburn and Spencer Tracy, Never Married: There may have never been—or ever will be—a more perfectly matched pair as Hepburn and Tracy. But however true that may be, when it comes to famous couples, these two were never actually an item. The duo headlined nine movies together, but they were more than just an actor and his leading lady. They had an off-screen love affair, but because Tracy never divorced from his estranged wife, he and Hepburn never lived together or married. Still, their love was strong even if it didn't fit standard conventions.
Famous Movie Couples
When real life makes love messy, we can turn to the silver screen to find those magical emotions. Get swept away with the scripted love of these famous couples in movies.
Ilsa and Rick, Casablanca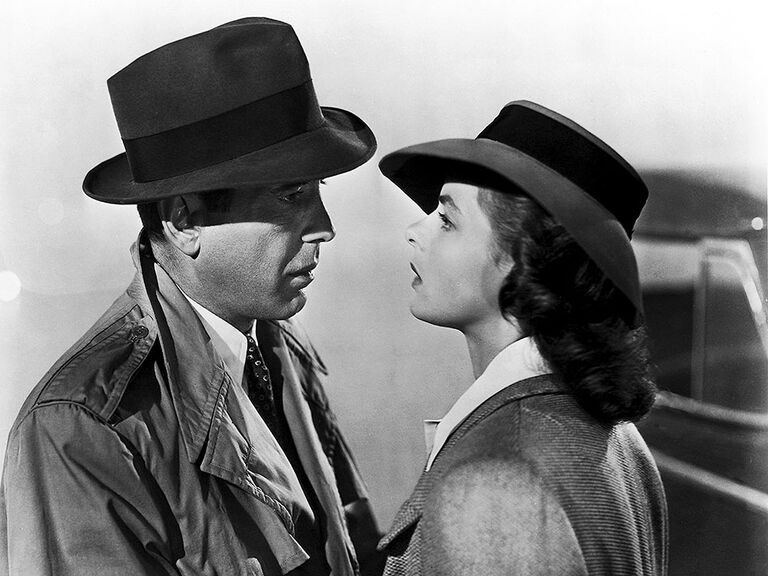 "Here's looking at you, kid."
Ennis and Jack, Brokeback Mountain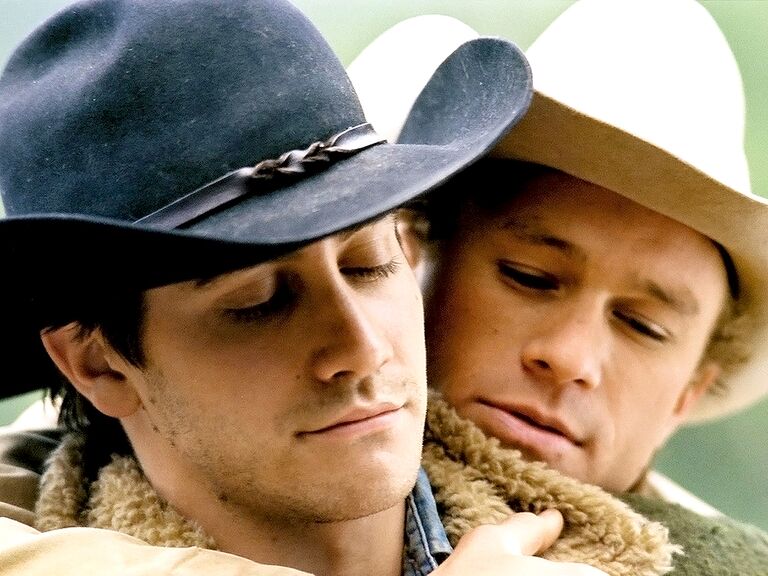 "I wish I knew how to quit you."
Rose and Jack, Titanic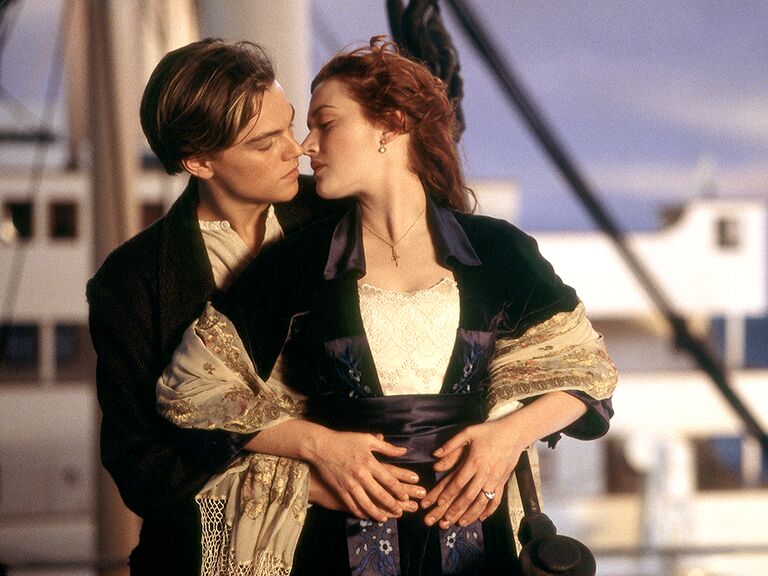 "I'll never let go, Jack, I promise."
​Baby and Johnny, Dirty Dancing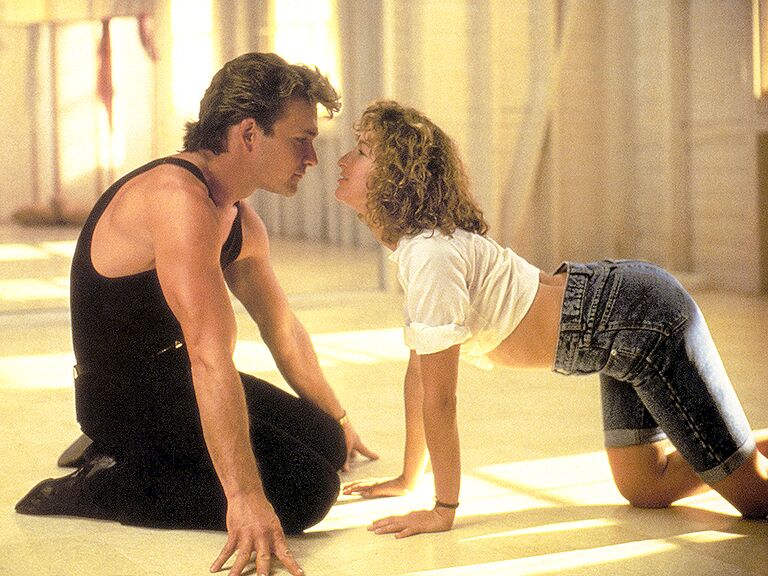 "Nobody puts Baby in a corner."
Oliver and Jenny, Love Story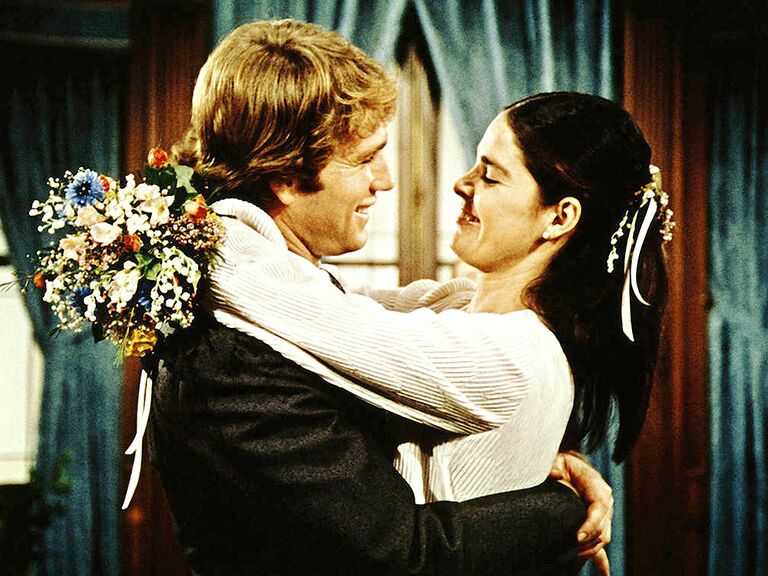 "Love means never having to say you're sorry."
Wesley and Buttercup, The Princess Bride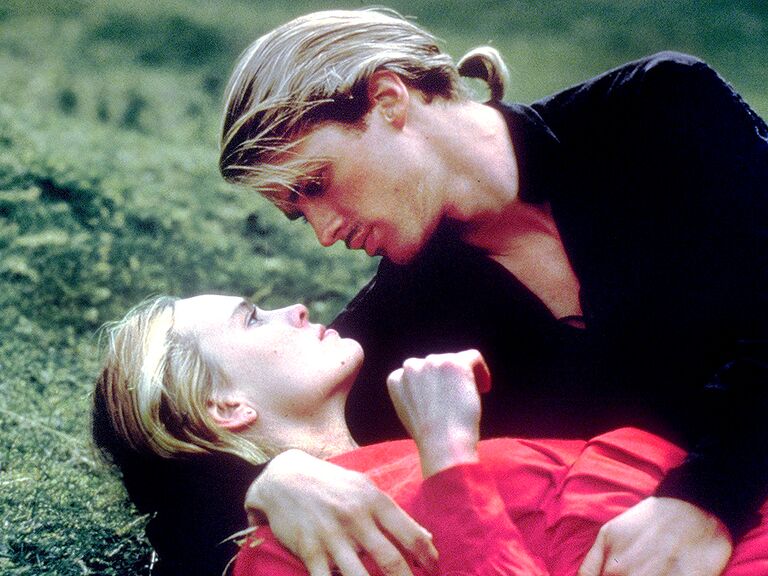 "Do I love you? My God, if your love were a grain of sand, mine would be a universe of beaches."
Nick and Nora, The Thin Man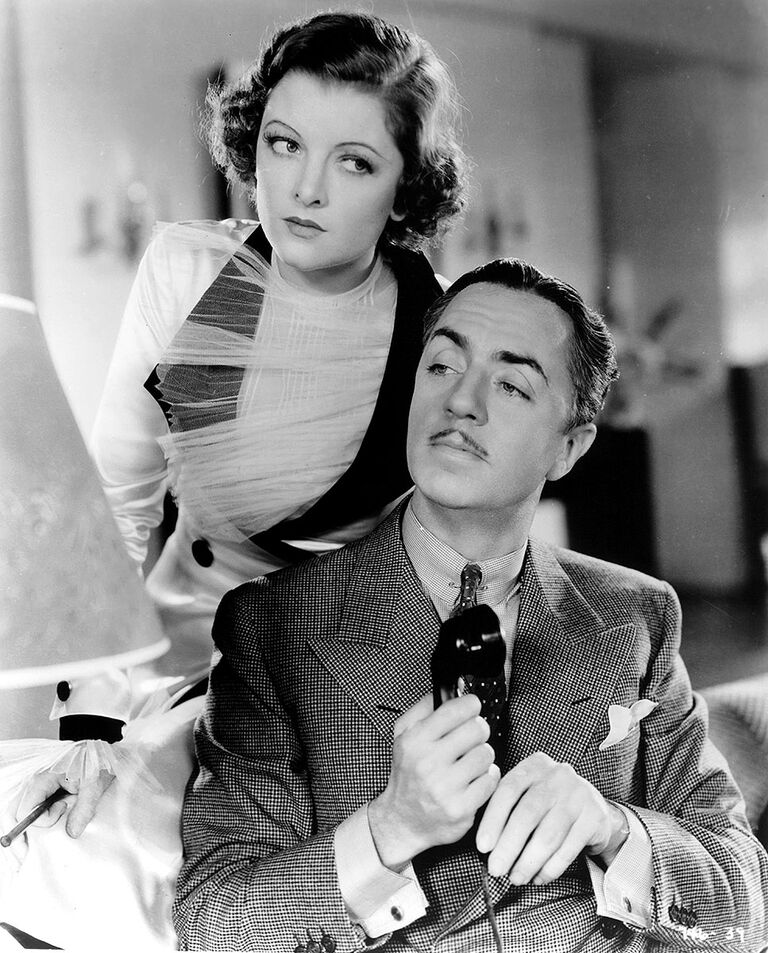 "Oh, Nicky, I love you because you know such lovely people."
Noah and Allie, The Notebook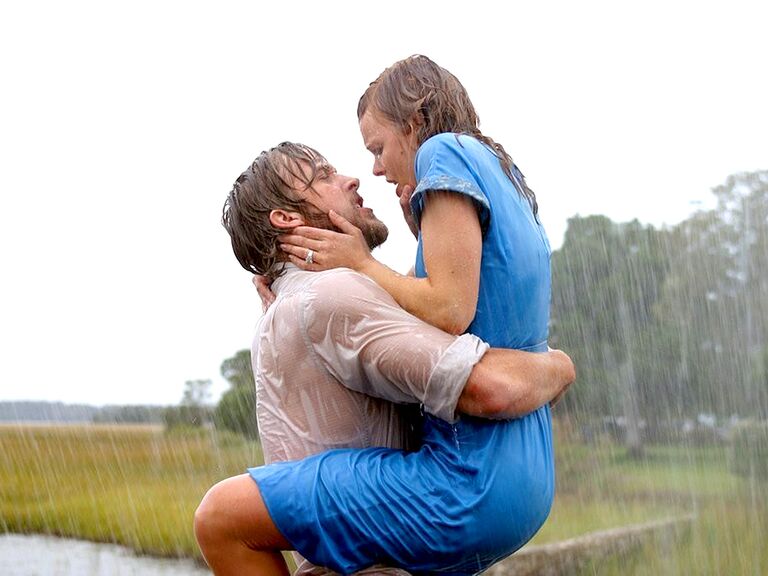 "It wasn't over. It still isn't over."
​
Sandy and Danny, Grease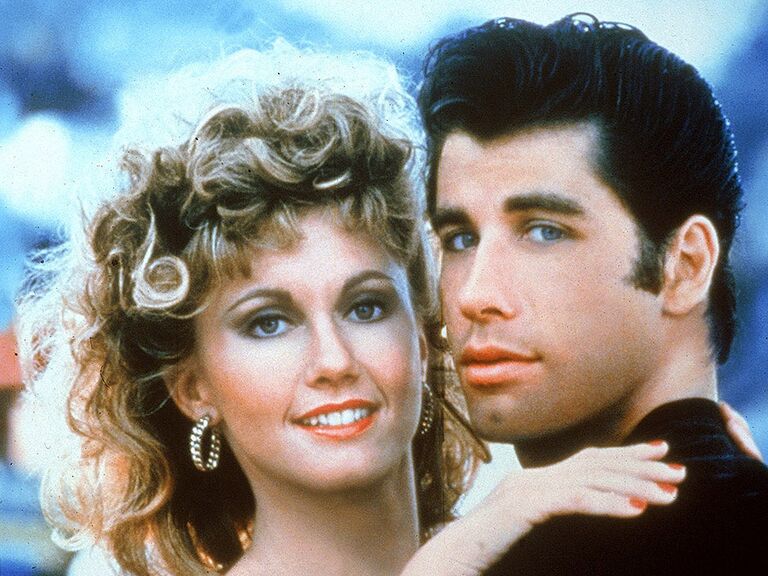 "Tell me about it, Stud."
Alvy Singer and Annie Hall, Annie Hall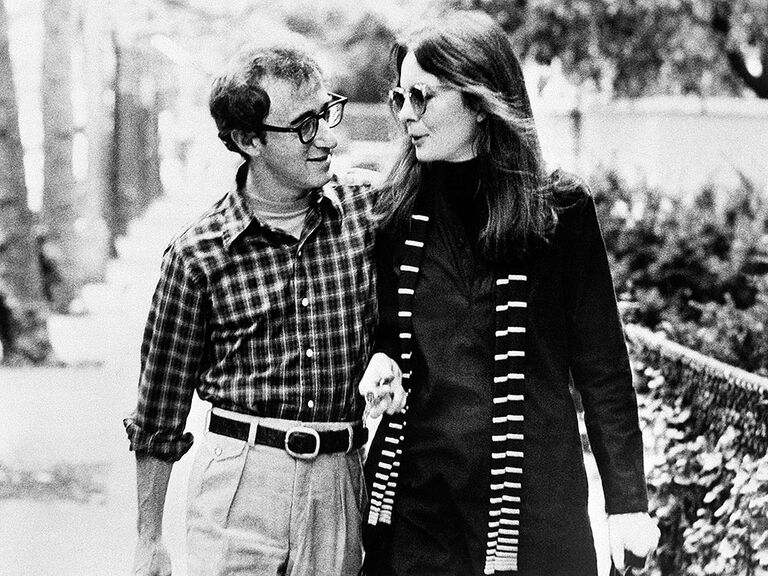 "Love is too weak a word for what I feel—I luuurve you, you know, I loave you, I luff you, two F's, yes I have to invent, of course I—I do, don't you think I do?"
​Edward Scissorhands and Kim, Edward Scissorhands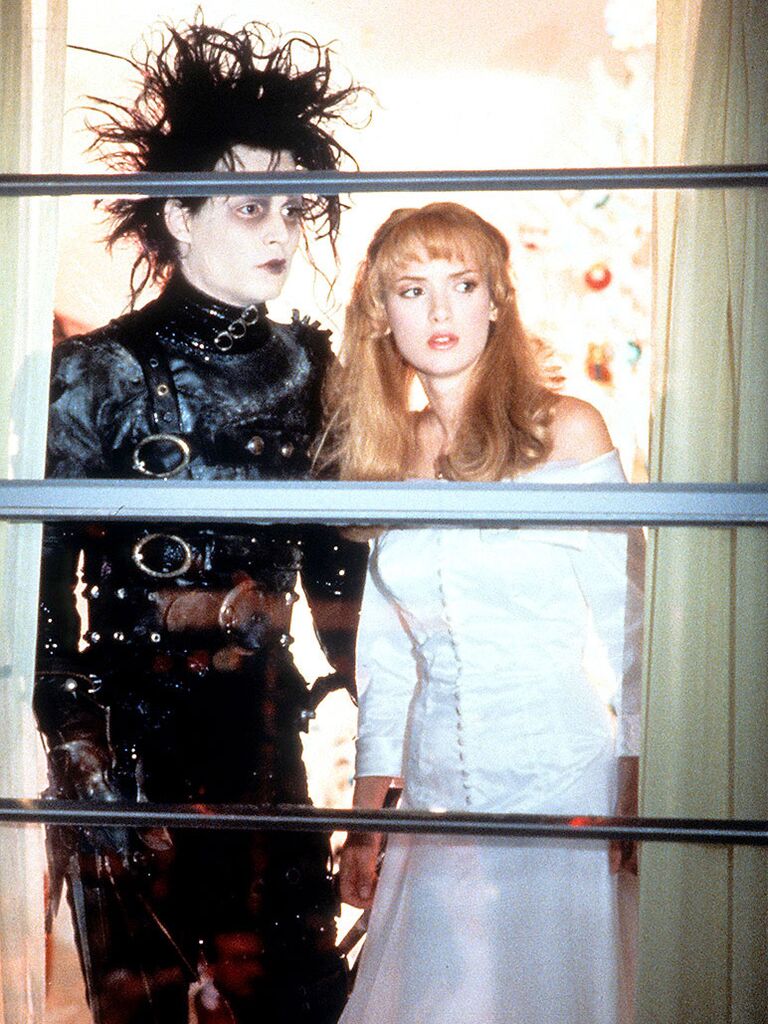 "Before he came down here, it never snowed. And afterwards, it did. I don't think it would be snowing now if he weren't still up there. Sometimes you can still catch me dancing in it."
Forrest and Jenny, Forrest Gump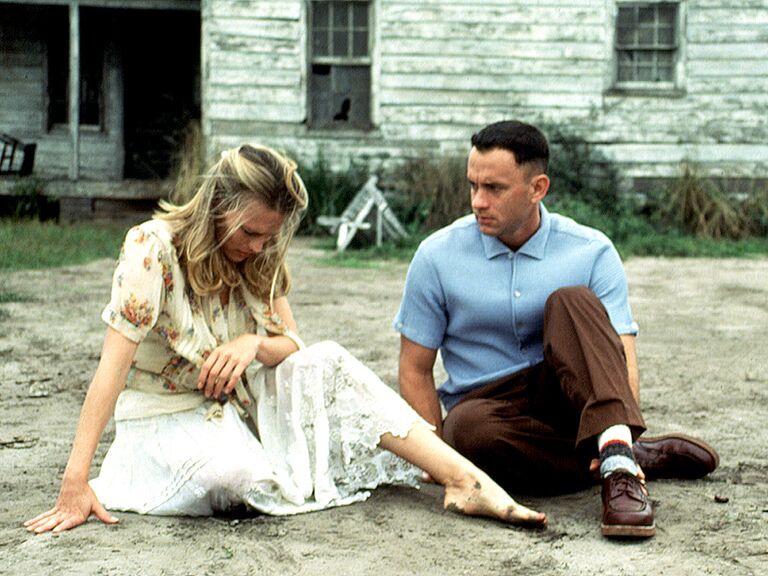 "Me and Jenny goes together like peas and carrots."
Han and Leia, Star Wars: Episode V – The Empire Strikes Back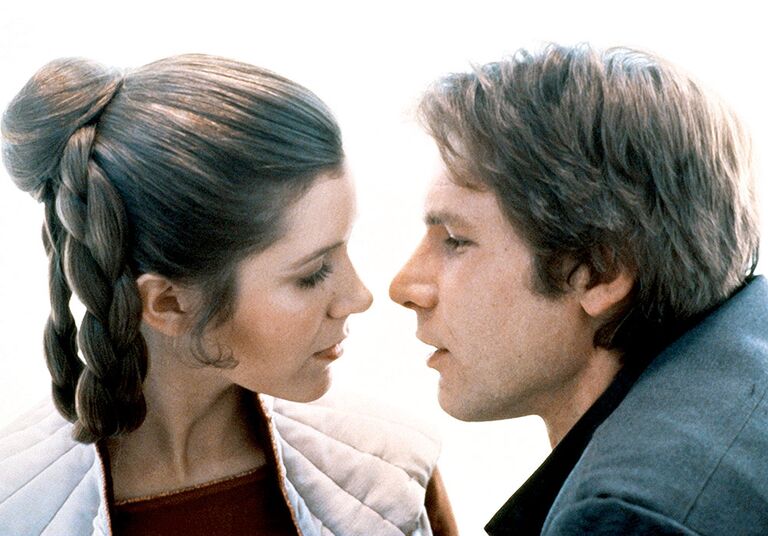 "Well, I guess you don't know everything about women yet."
Famous Couples in History
True love endures through the centuries! These famous couples in history prove that two hearts are better than one when it comes to altering the course of history.
Queen Victoria and Prince Albert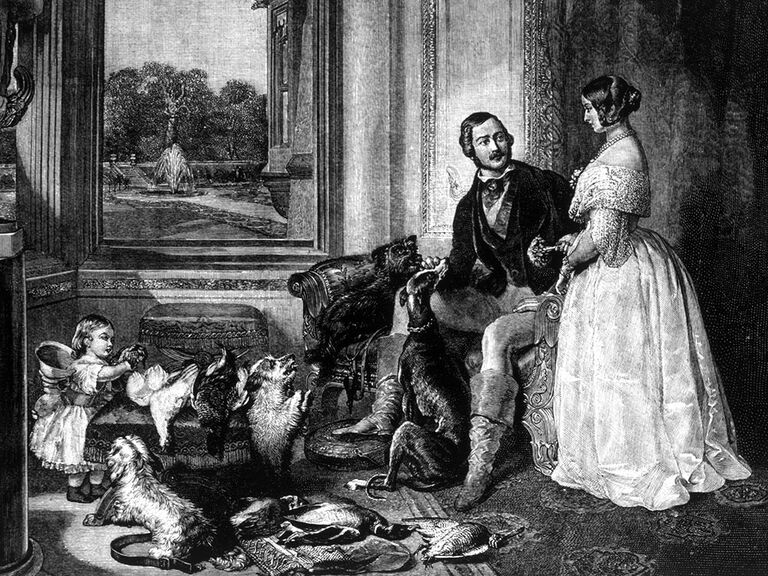 Queen Victoria and Prince Albert, Married 21 Years: Sparks often flew between this crown-wearing couple, be it their passionate sexual attraction for one another (which led to nine children!) or when embroiled in a power struggle.
​Humphrey Bogart and Lauren Bacall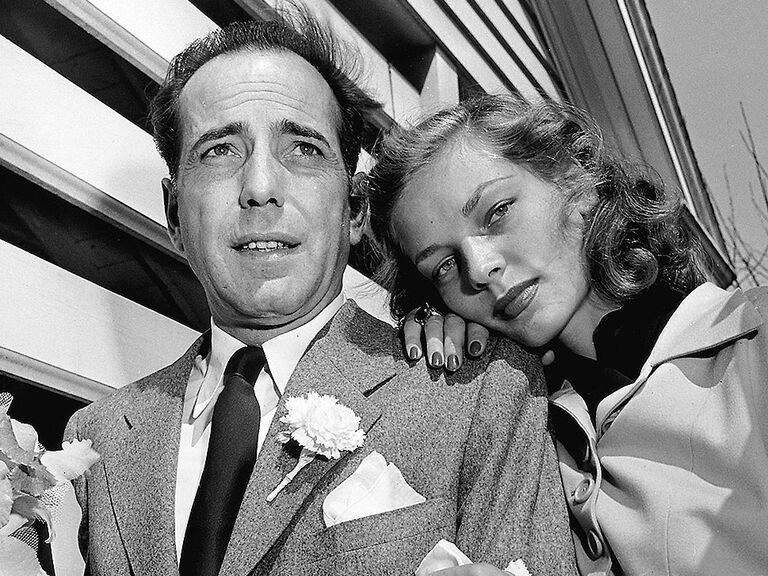 Humphrey Bogart and Lauren Bacall, Married 11 Years: This leading duo of golden-era film didn't let a 25-year age difference and a married status (his) keep them from rising to the top of the all-time famous couples in movies.
Pierre Curie and Marie Curie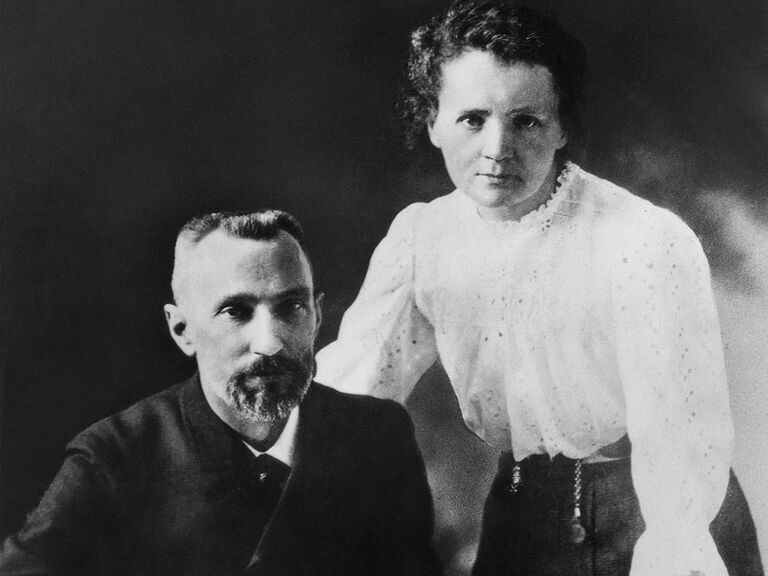 Pierre and Marie Curie, Married 10 Years: This scientific pair had real "chemistry" that led to their discovery of the elements radium and polonium in 1898.
​Diego Rivera and Frida Kahlo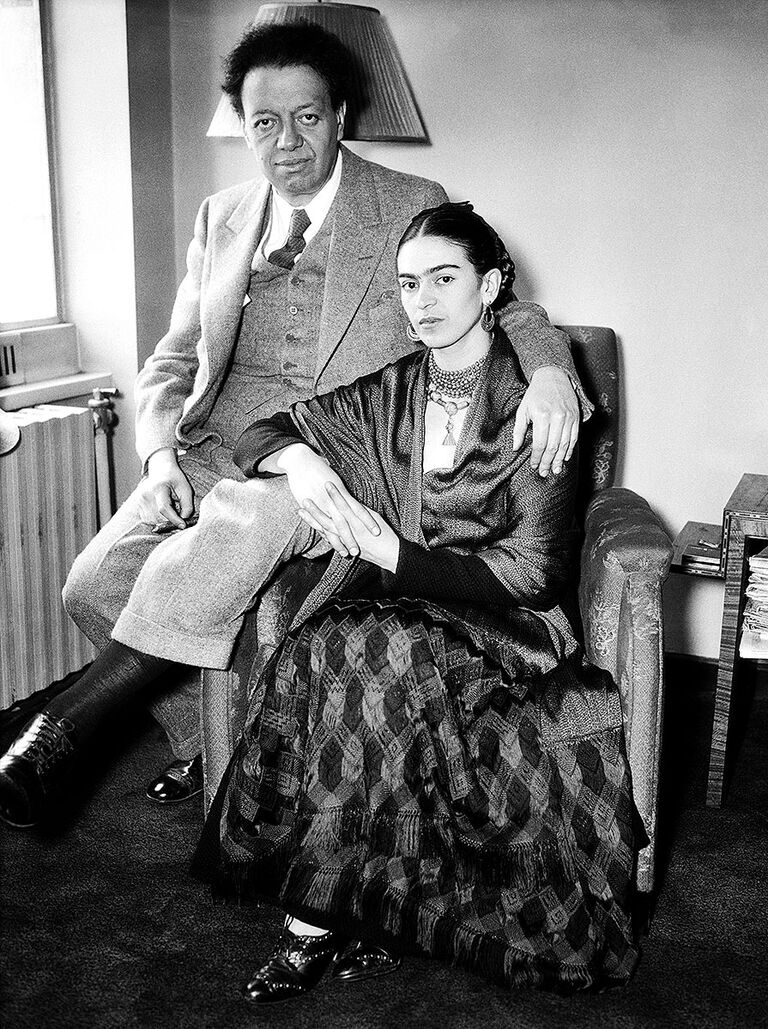 Diego Rivera and Frida Kahlo, Married a Total of 23 Years: Known for their Mexican art, the relationship between these two painters was not without its problems. Often fighting and cheating on one another, this famous artist couple divorced, but proved that love wins when they remarried a year later.
Mildred Loving and Richard Loving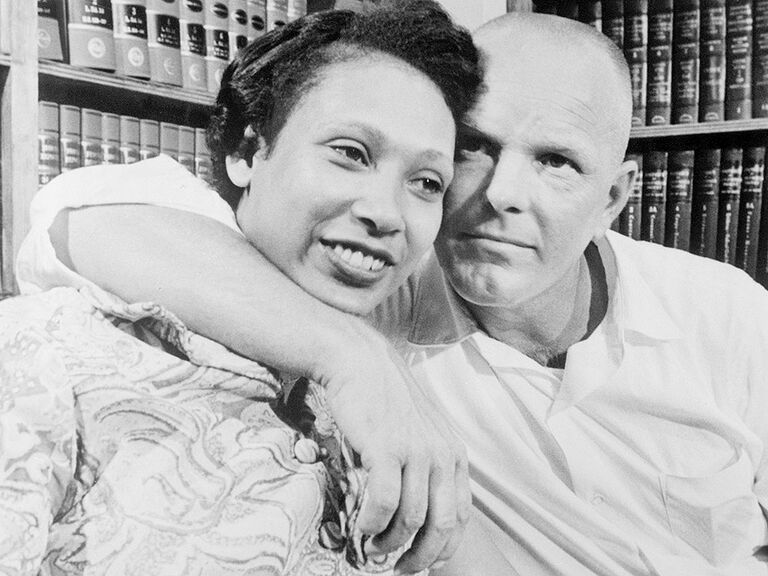 Mildred and Richard Loving, Married 16 Years: This famous interracial couple proves loves sees no color. The duo was arrested in 1958 for violating the Racial Integrity Act of 1924, which forbade interracial marriage. While the marriage was legal in D.C., where their wedding took place, it was not so in the state of Virginia where the two lived together as husband and wife. This couple became famous when the Supreme Court made a historic ruling in favor of interracial marriage.
Martin Luther King Jr. and Coretta Scott King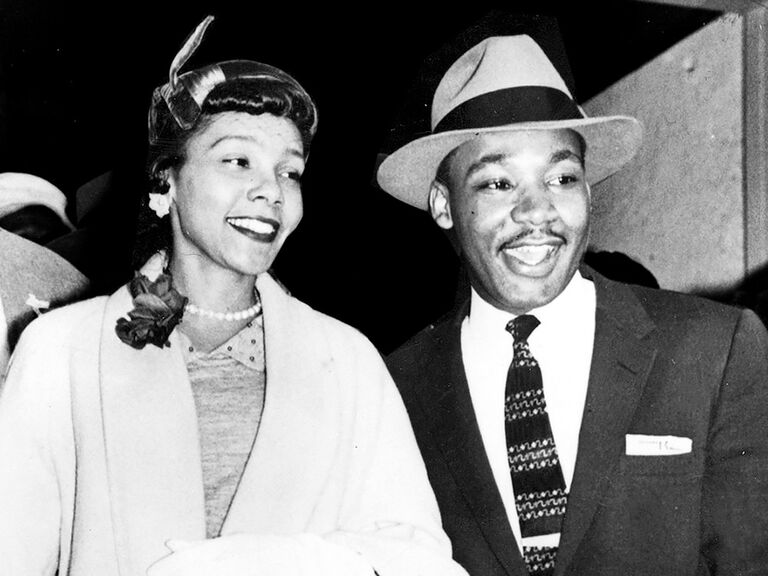 Martin Luther King Jr. and Coretta Scott King, Married 14 Years: While he may get more of the Civil Rights spotlight, this famous couple worked side-by-side as devoted partners in activism. Their work and love is what makes them one of our favorite famous black couples.
John F. Kennedy and Jackie Kennedy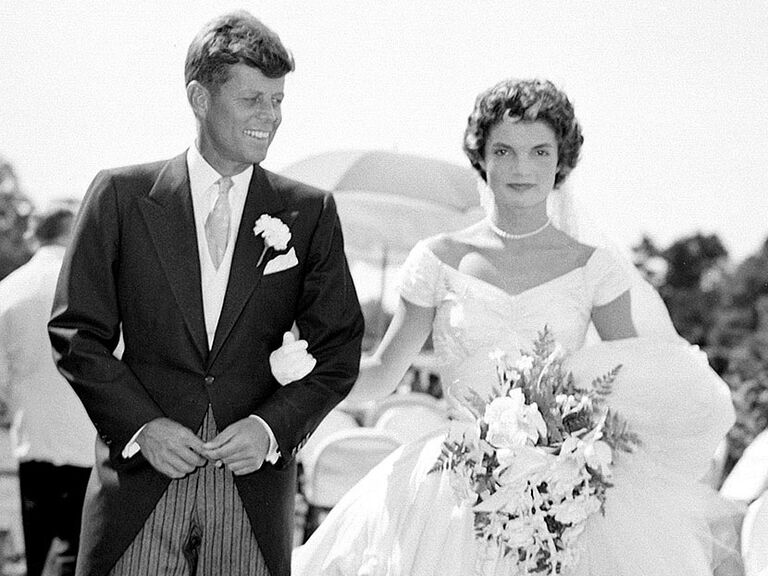 John F. Kennedy and Jackie Kennedy, Married 10 Years: Both from influential families, and one of the most famous power couples, the Kennedys had the world watching every stylish move they made together in the White House.
Mark Antony and Cleopatra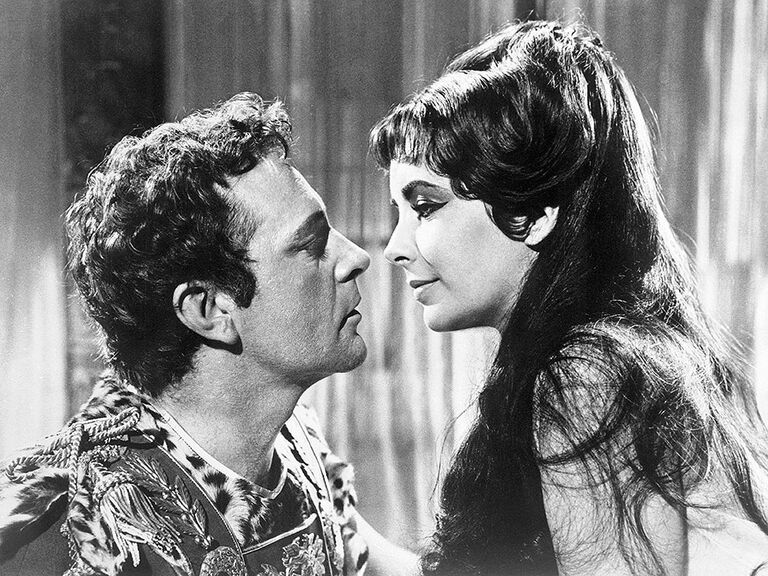 Mark Antony and Cleopatra, Married 2 Years: Following an abuse of political power, Mark Antony and Cleopatra were forced to flee to Egypt. While Marc Antony was battling at sea, Cleopatra spread rumors of her suicide. In a story that smacks of Romeo and Juliet, Antony heard the news of his wife's supposed death and killed himself. Cleopatra responded by poisoning herself by way of a snake bite. Their tragic end helped establish them as one of history's most iconic couples.
Bonnie and Clyde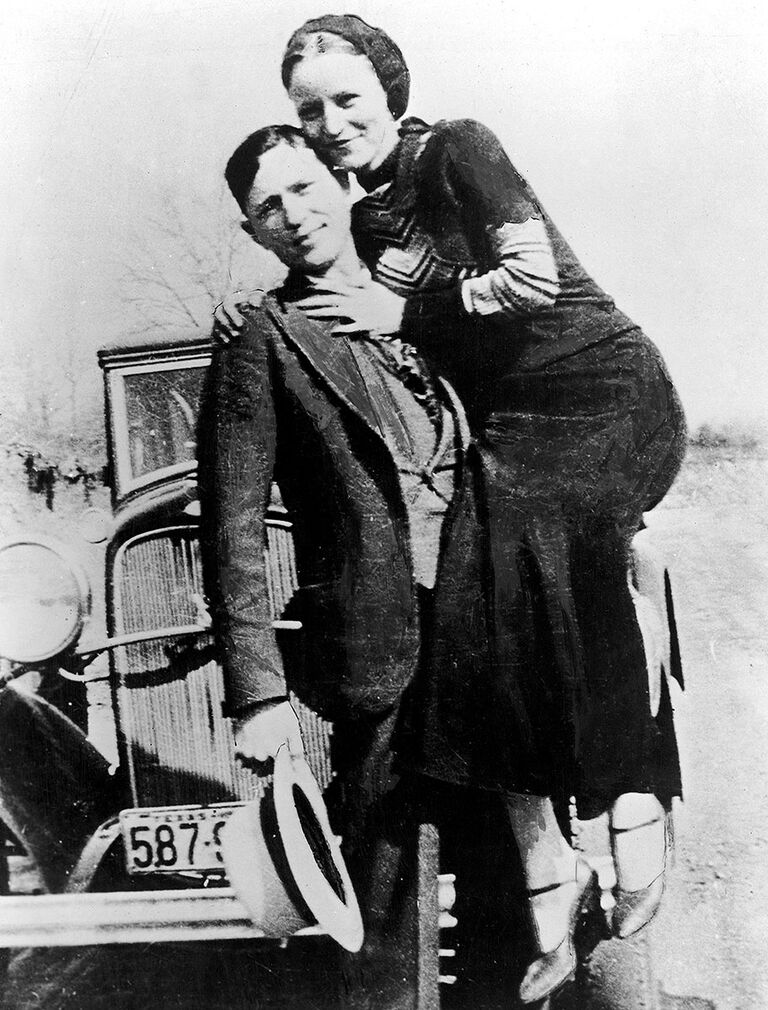 Bonnie and Clyde, Never Married: After Clyde was arrested for previous robberies, Bonnie smuggled in a gun to help Clyde escape from prison. Once free, the two became one the most famous criminal couples, thieving and murdering almost as a way of expressing their love for one another.
​Michelle Obama and Barack Obama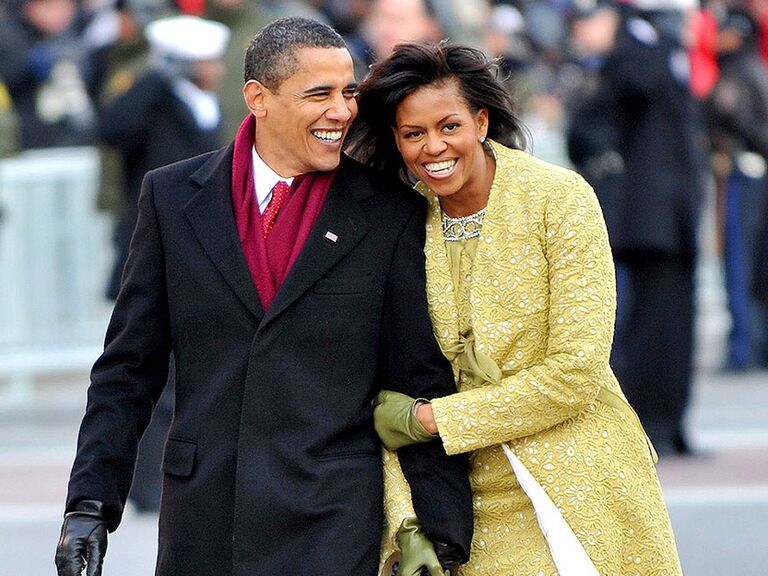 Michelle and Barack Obama, Married Since October 3, 1992: Quite possibly the perfect presidential pair, Mr. and Mrs. Obama took loving one another as seriously as they did leading the country.
Prince William and Kate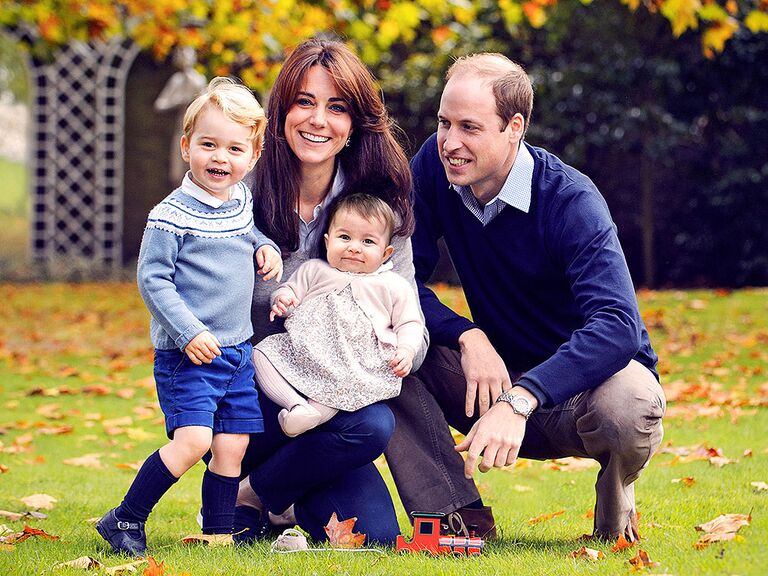 William and Kate, Married Since April 29, 2011: When it comes to royalty, there have been many famous couples with equally famous love stories, but it's hard to overlook the modern-day fairy tale of the Duke and Duchess of Cambridge. This beautiful couple brings to life the enchanting storybook tale of a prince falling in love with an everyday girl.
Famous TV Couples
You can still find big-time love on the small screen; just look at these famous TV couples. Their connections, just like the series that portrayed them, made for some must-see TV.
Ricky and Lucy, I Love Lucy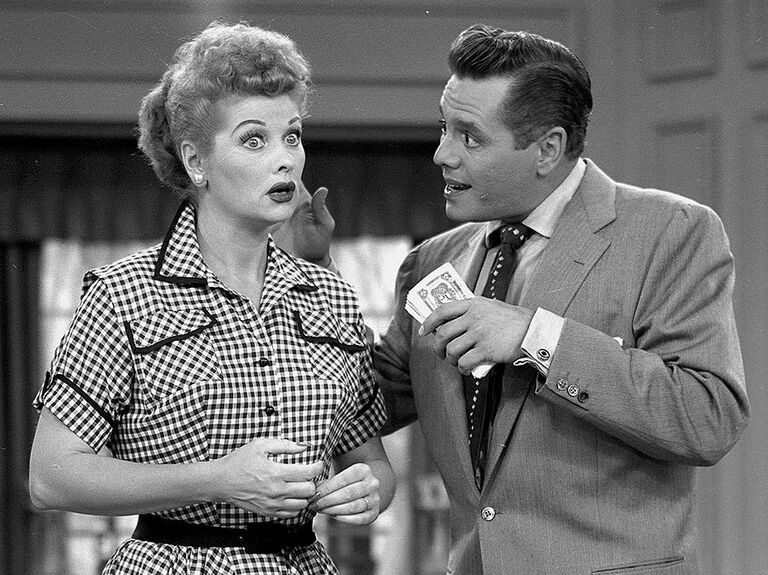 Laughs were aplenty on this show featuring the IRL married couple, who blended his bilingual outbursts with her kooky antics.
Mike and Carol Brady, The Brady Bunch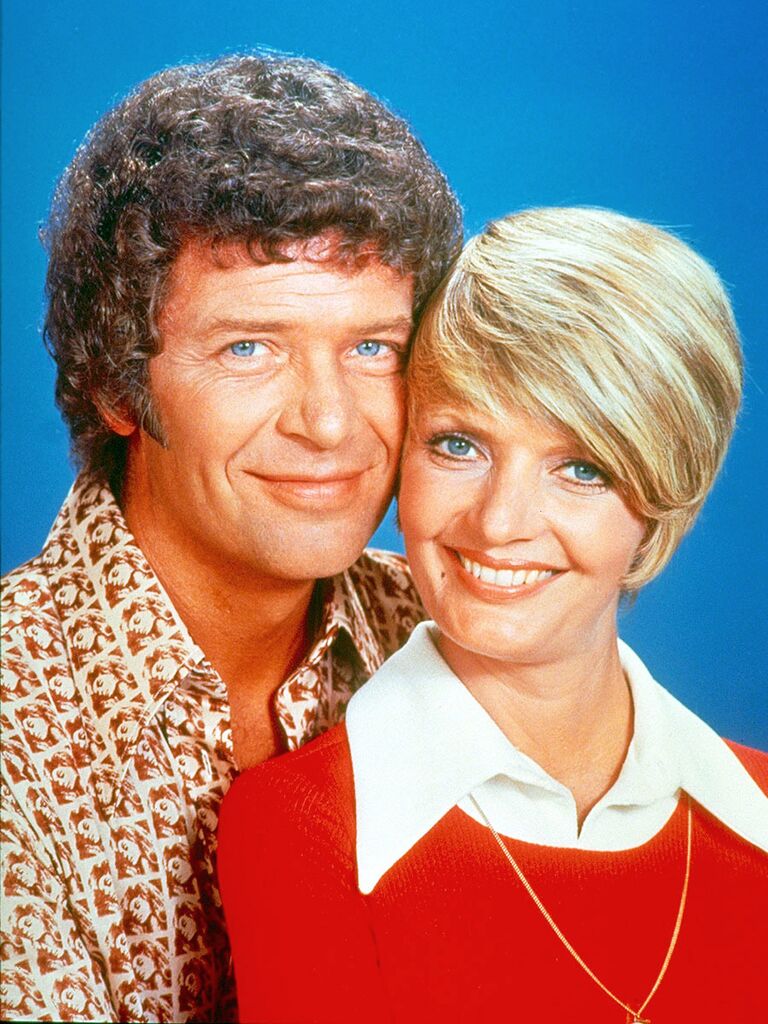 They were one of the first famous couples to master the heartfelt on-TV blending of two families while putting their unwavering affection for one another on display.
Ross and Rachel, Friends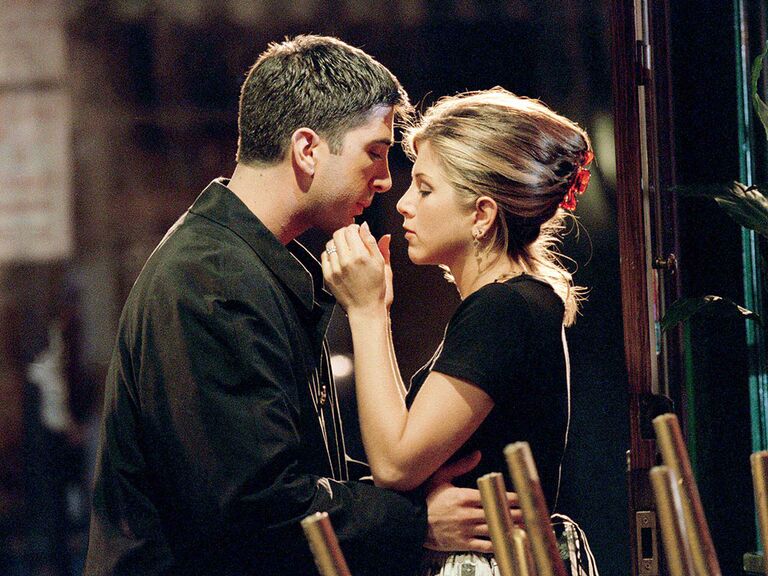 Among the most famous TV couples with their on-again, off-again relationship, Ross and Rachel tugged at our heartstrings. But in the end, Ross was always Rachel's lobster.
​Ralph and Alice, The Honeymooners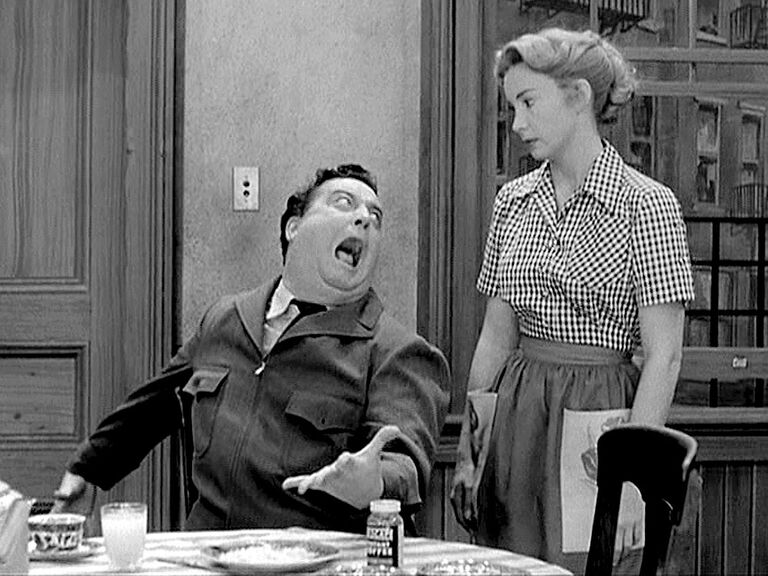 Opposites do attract with this couple, starring a lovable, hot-headed husband and sharp, cool-handed wife. Together they created the perfect temperature to be madly in love with one another.
Heathcliff and Clair Huxtable, The Cosby Show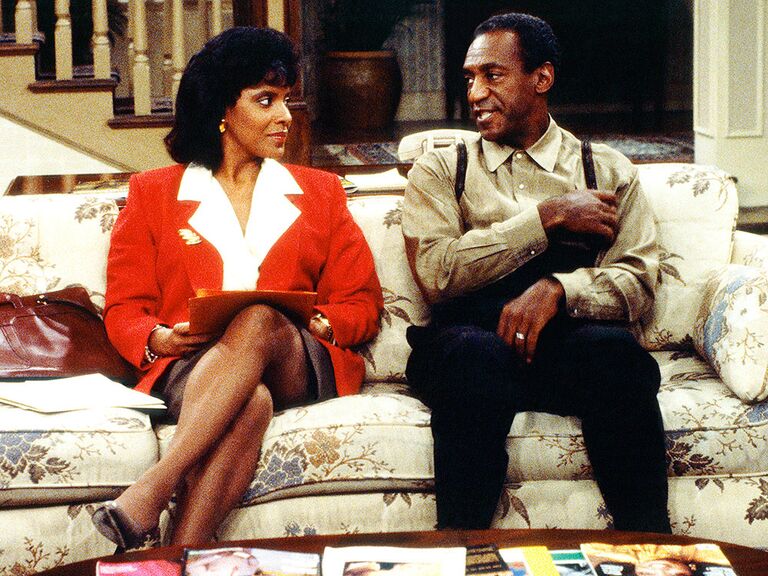 Juggling busy professional careers, Cliff and Claire were the epitome of being in love in a refreshing, no-drama way. When it comes to famous couples on TV, they always got it right.
​Kermit and Miss Piggy, The Muppet Show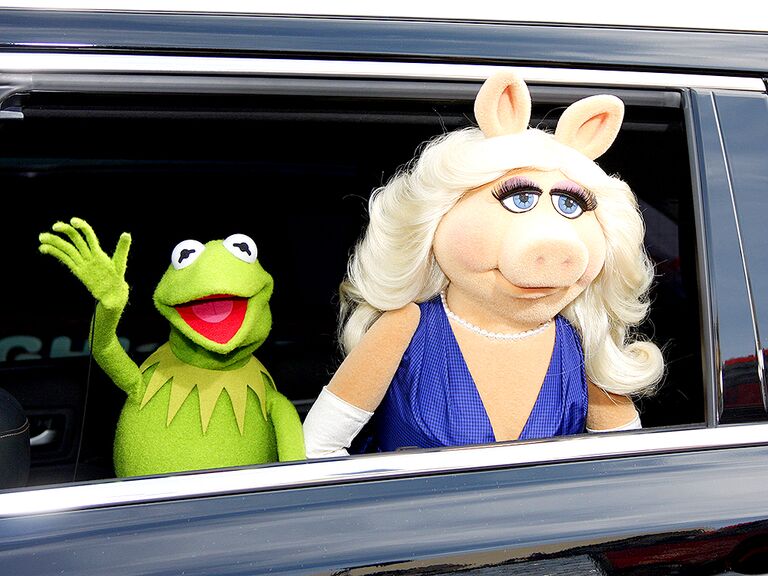 Though the frog-and-pig couple reportedly split up in 2015, the 40-year romance between two completely different species is still something memorable.
Mork and Mindy, Mork and Mindy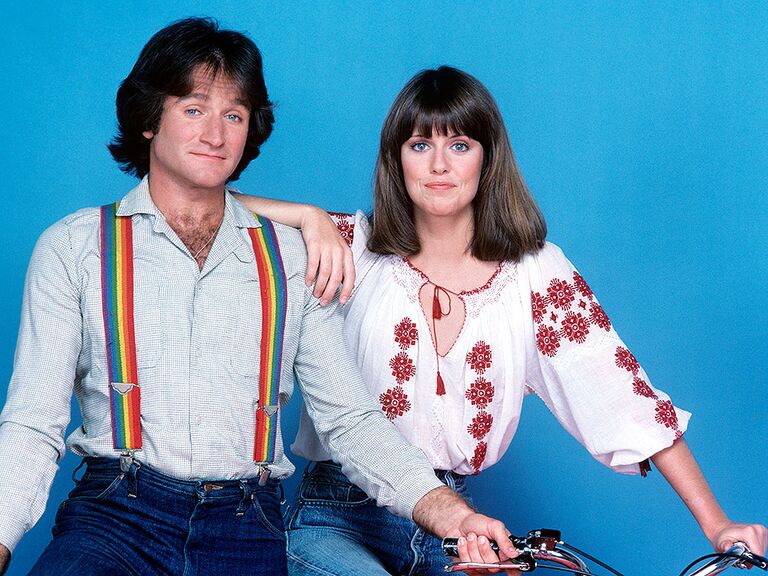 Even though it was Mork who was an alien, it was Earthling Mindy whom he found out of this world.
Cory and Topanga, Boy Meets World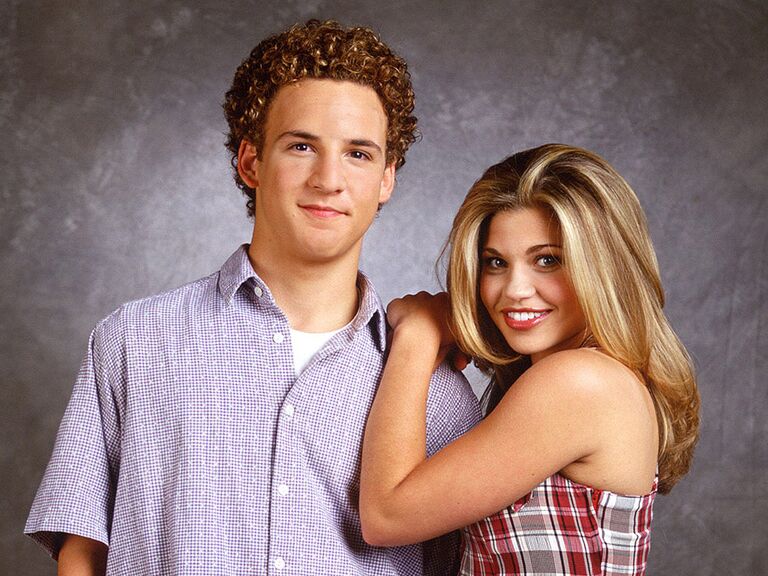 While Cory is the boy who meets world, he's also the boy who meets girl. It's hard not be drawn to this coming-of-age couple as they grow from innocent adolescence into husband and wife.
​Gomez and Morticia Addams, The Addams Family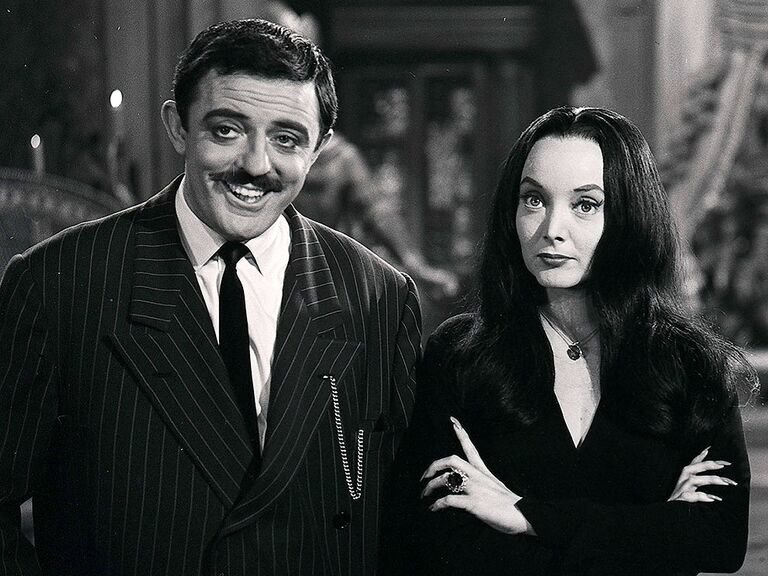 No matter how creepy and kooky, mysterious and spooky, Gomez and Morticia shared a bond that was a real scream. If Halloween could have its own category of famous couples, these two would certainly be less trick and more treat.
​Bert and Ernie, Sesame Street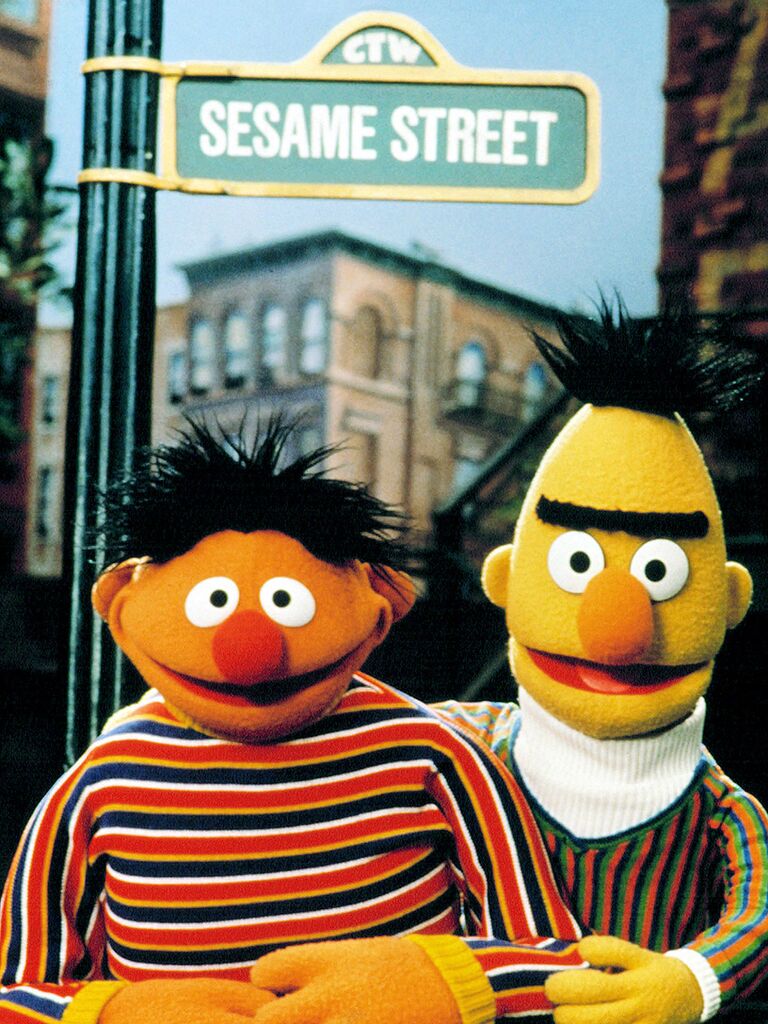 While the two puppets seemingly lived as roommates for the longest time, following the Supreme Court decision in favor of gay marriage, Bert and Ernie made their real (well, puppet-life real) relationship status public, making them among the first of the famous gay couples on TV.
Sheldon and Amy, The Big Bang Theory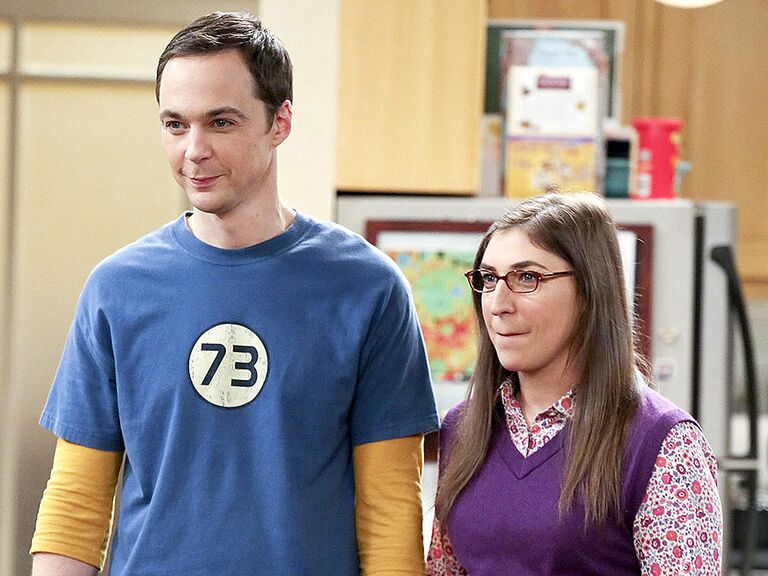 Known more commonly as ShAmy, this uber- smart couple has been taking things very slowly for years, but the little progress they make in their relationship is treasured by all nerd-love fans.
Cam and Mitchell, Modern Family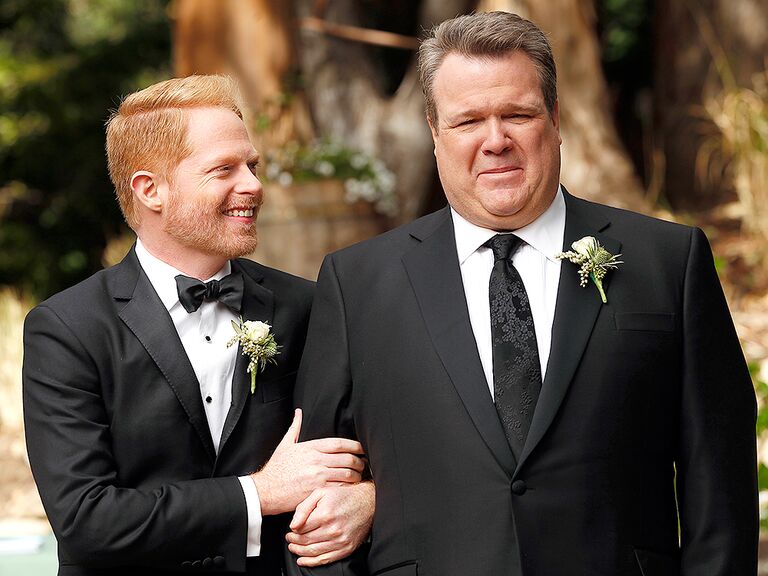 Opposite in personalities and upbringings, their partnership is strong thanks more to how they balance each other out rather than what they have in common.
Luke and Lorelai, Gilmore Girls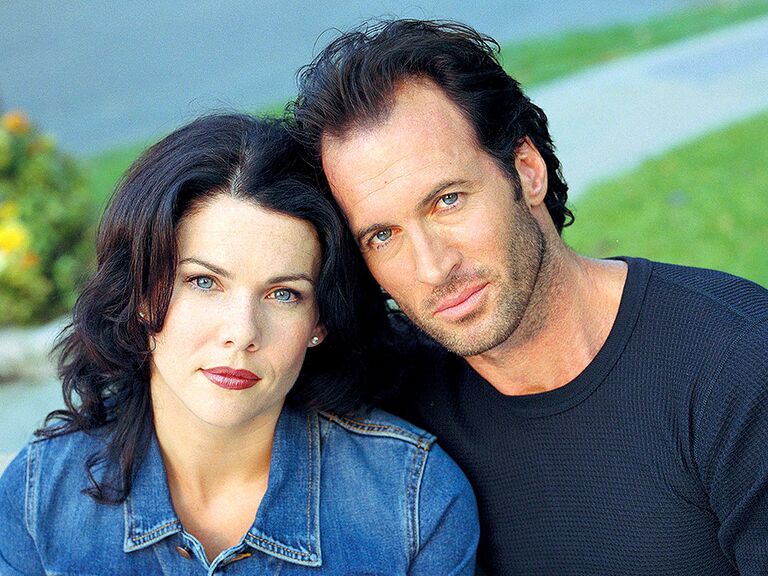 Unless you were Team Christopher, rooting for Luke and Lorelai was always a thing in this quick-witted, fast-gab series. While there were many famous couples made just for TV on this show, Luke and Lorelai are among the faves.
Jim and Pam, The Office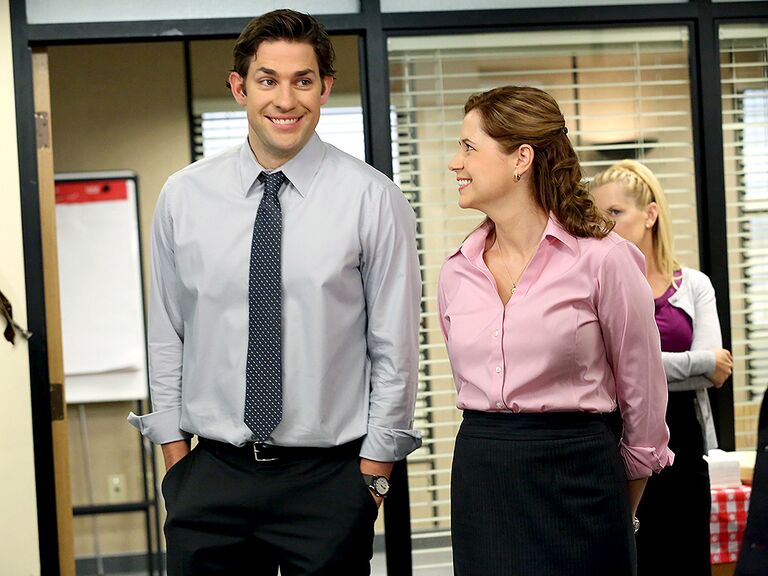 Despite multiple obstacles that stood in their way, Jim and Pam's marriage was the office romance for which everyone was rooting.
​JD and Turk, Scrubs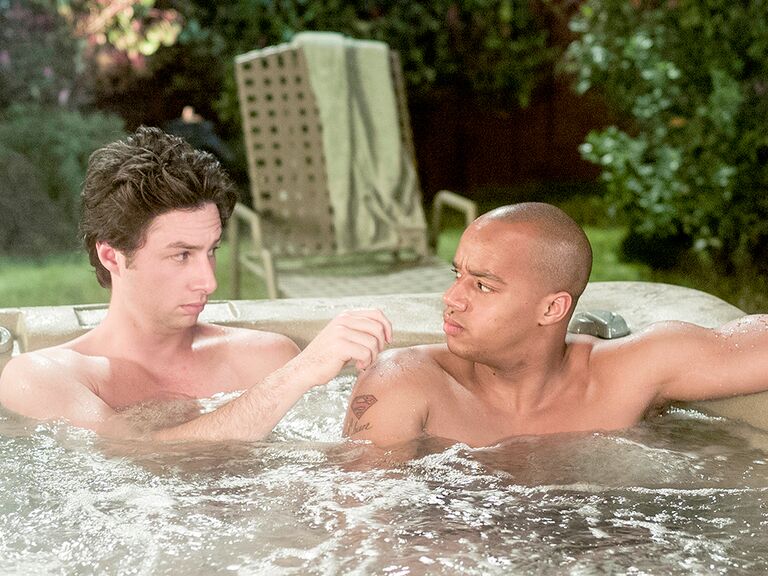 While the two were completely hetero, the bromance was strong with this pair, enough so that it couldn't be left off our list.
Famous Cartoon Couples
Closely following your parents and maybe Ken and Barbie, many of your first encounters with perfect pairings were thanks to famous couples on cartoons and their animated relationships.
Fred and Wilma Flintstone, The Flintstones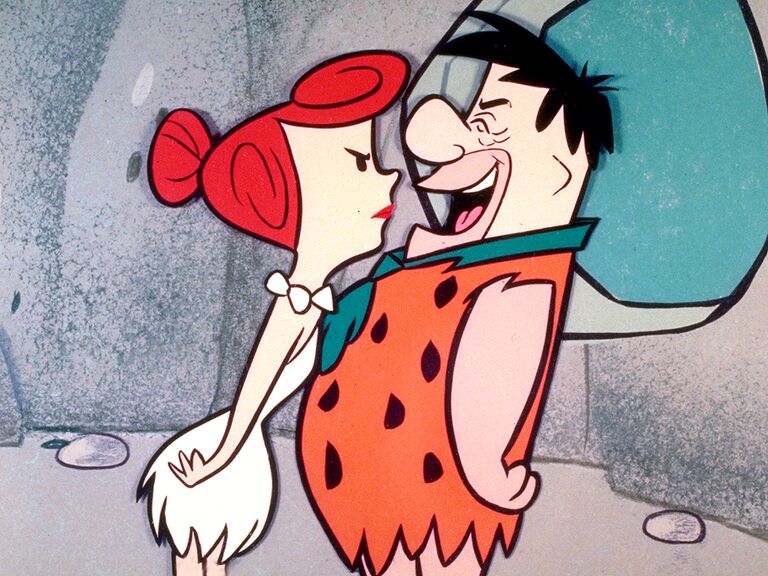 This straight-out-of-the-Stone-Age couple argued a lot, but there's no denying that these two had a rock-solid relationship—and a gay ol' time.
Homer and Marge Simpson, The Simpsons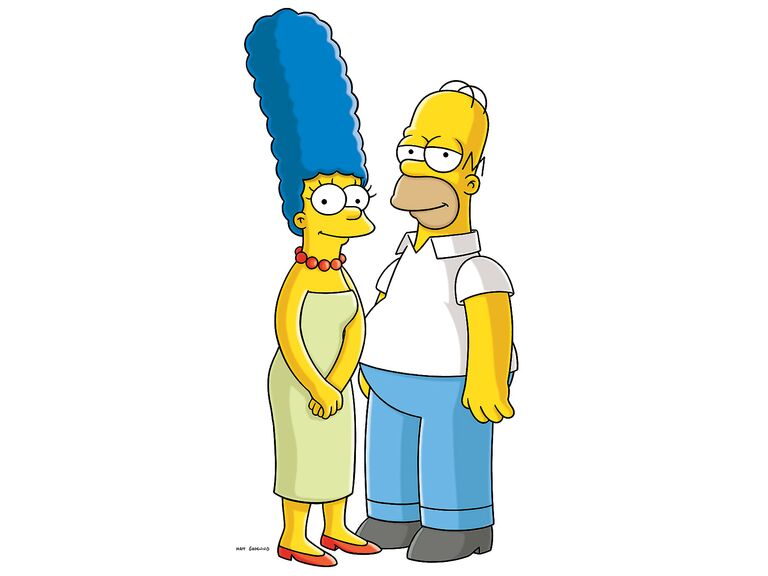 These two likely qualify as one of the most famous couples ever in terms of animation. And even though Homer is often more like a fourth child for Marge to look after, there's no bigger fan of the tall, blue-haired beauty than Homer himself.
Popeye and Olive Oyl, Popeye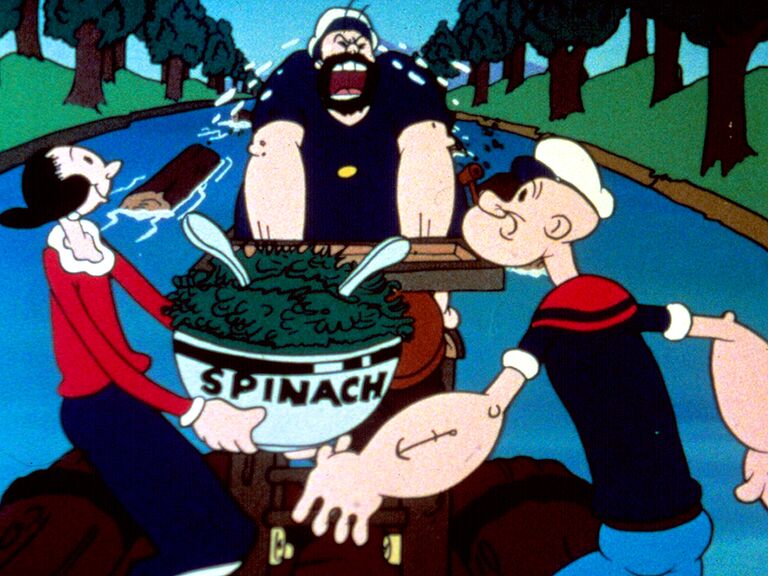 He plays the spinach-eating, muscle-growing hero to her damsel in distress. And even though the roles feel a little stereotypical for this day and age, together they were quite the match for the time.
​
Cosmo and Wanda, The Fairly Odd Parents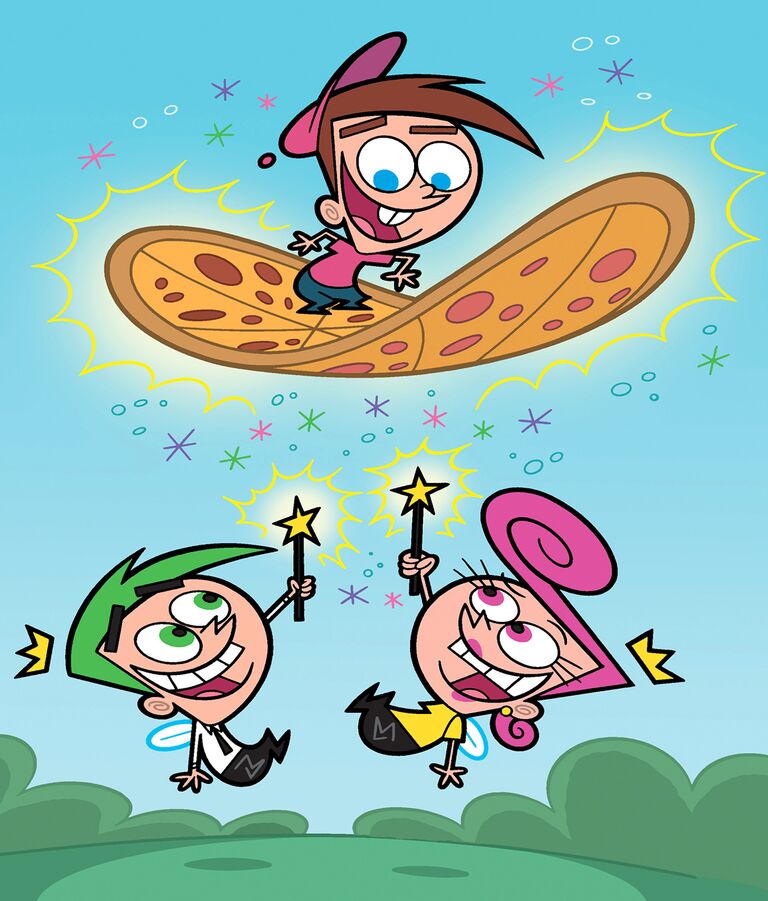 If you thought a decades-long marriage was impressive, this animated fairy duo has been hitched for thousands of years. Then again, they've got magic on their side.
​George and Jane Jetson, The Jetsons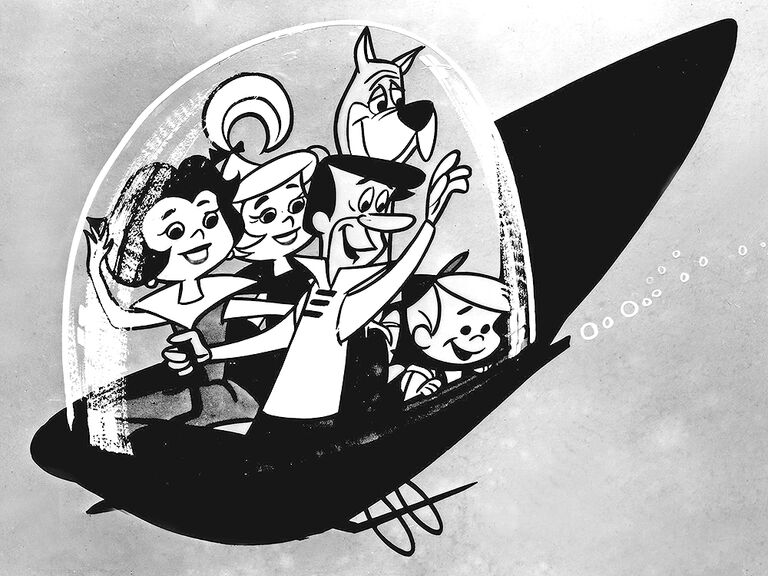 Okay, so we don't have flying cars or casual, everyday jetpacks, but if this space couple predicted anything, it's that love would still be around well into the future.
​Arnold and Helga Pataki, Hey, Arnold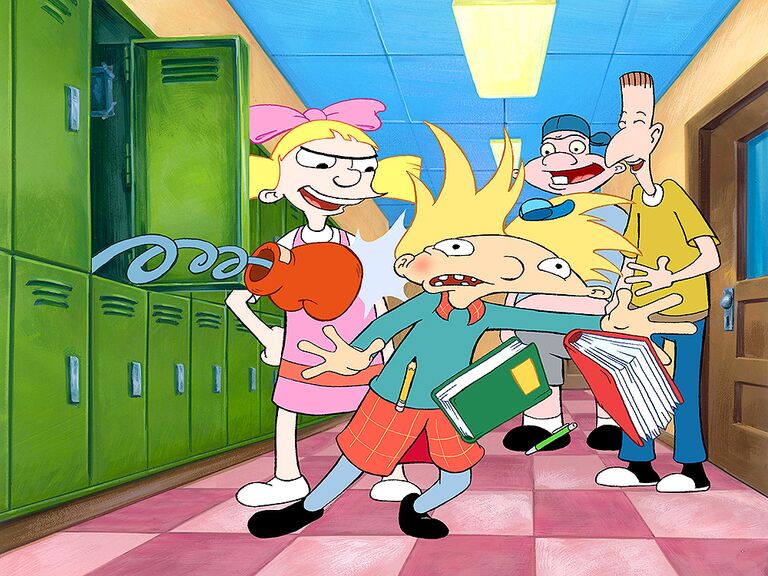 Helga may go to great lengths to keep her love for "Football Head" hidden, and Arnold is often clueless, but deep down the spark has been ignited for this duo.
​Roger and Jessica Rabbit, Who Framed Roger Rabbit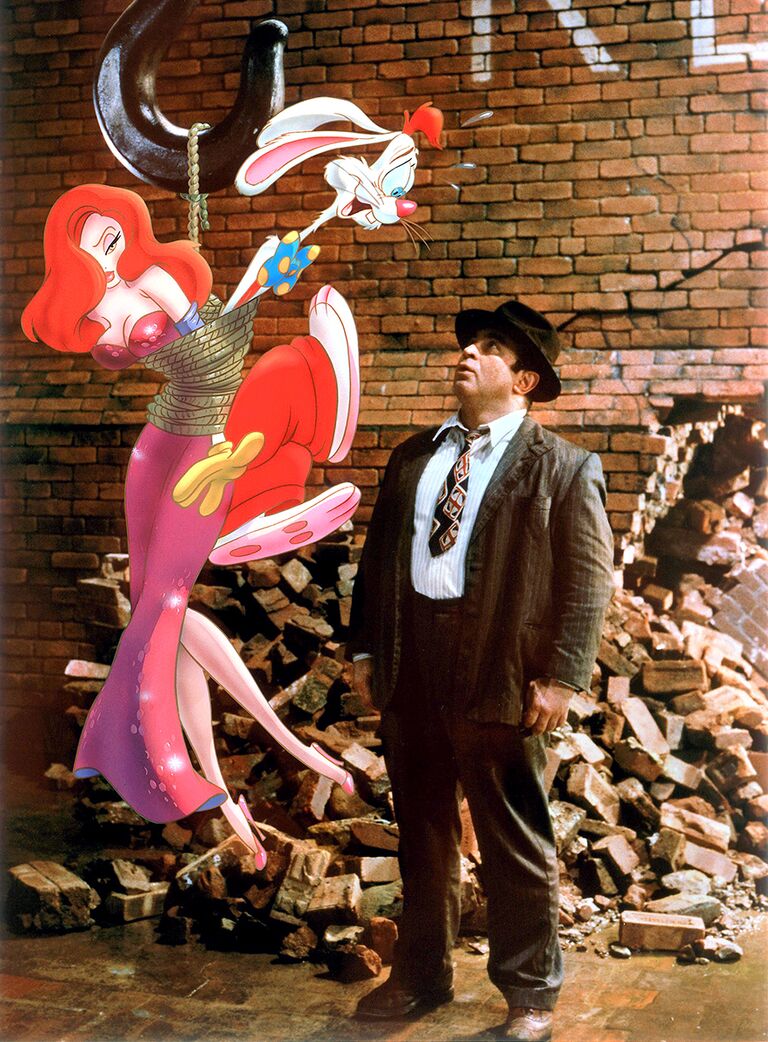 There are always those famous couples who seem like such an odd fit. But proving that there's someone out there for everyone, Roger and Jessica gave hope that there's no such thing as a potential partner being out of your league.
​Mario and Princess Peach (Nintendo)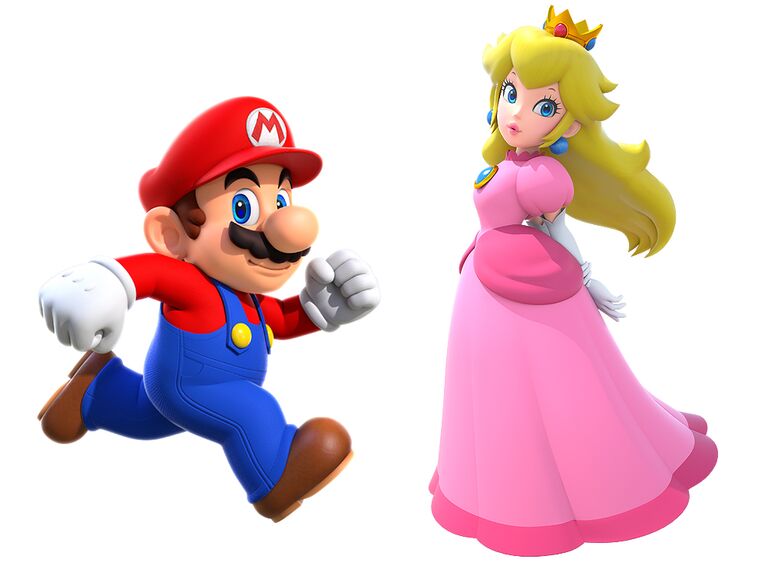 A famous power couple in the gaming world, Princess Peach was often waiting to be rescued by Mario. In true girl-power fashion, she now has her own game and can save herself, but that doesn't mean she still doesn't have eyes for her short and stout Italian plumber.
​Mr. Krabs and Mrs. Puff, SpongeBob SquarePants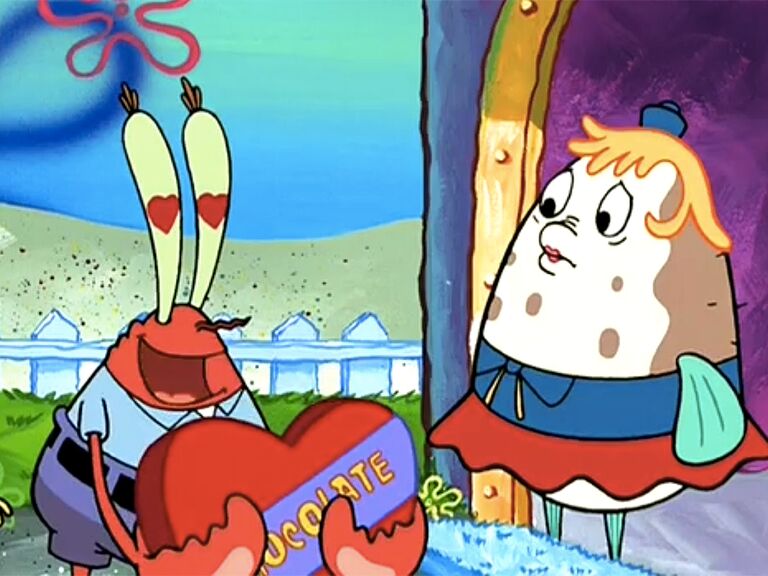 Second only to money, Mr. Krabs considers Mrs. Puff to be one his two great loves. But it's his litany of pet names for her—"Little lobster bib" and "Beautiful bell buoy" are just a few examples—and their 16-year relationship that prove their feelings anchor one another beneath the sea.
Doug Funnie and Patty Mayonnaise, Doug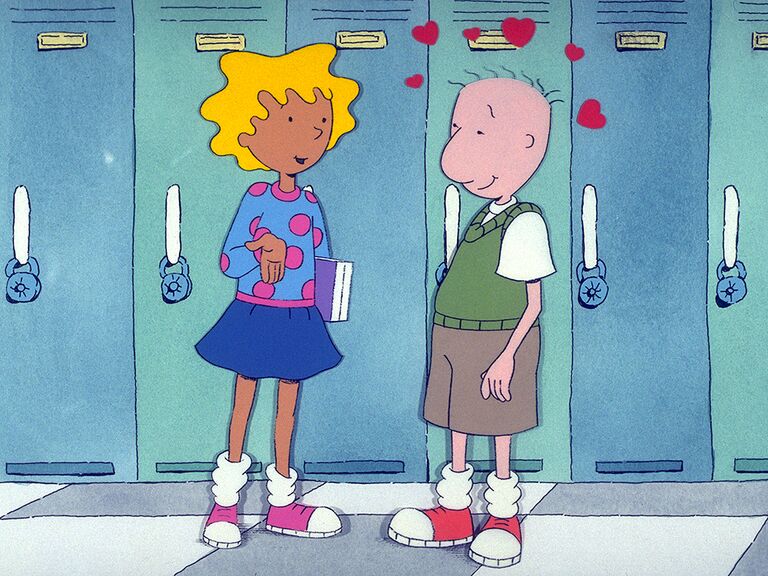 These two crush on each other pretty hard, and even though a kiss on the cheek is the most on-screen action they had, it's hard not to secretly hope that their first love would also be their last.
Shrek and Fiona, Shrek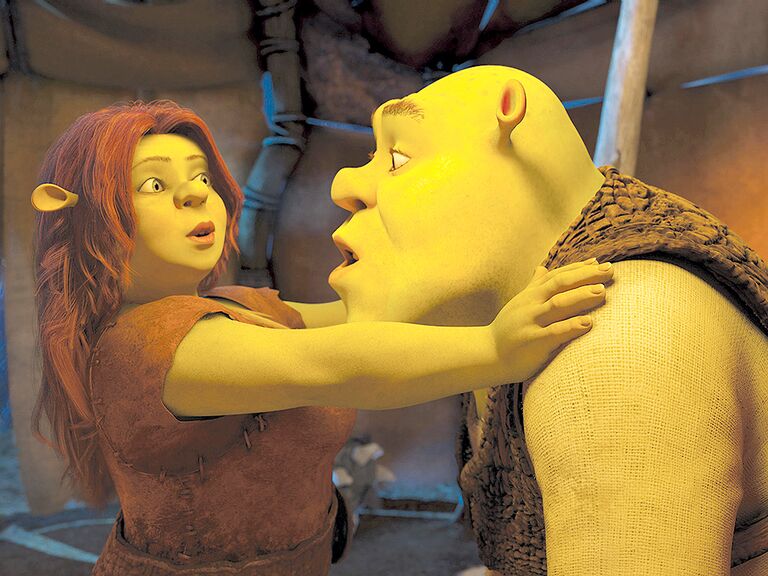 Beauty is only skin deep, and these two ogres may have missed out on the love of their lives had they merely judged one another at face value.
​Ren and Stimpy, Ren and Stimpy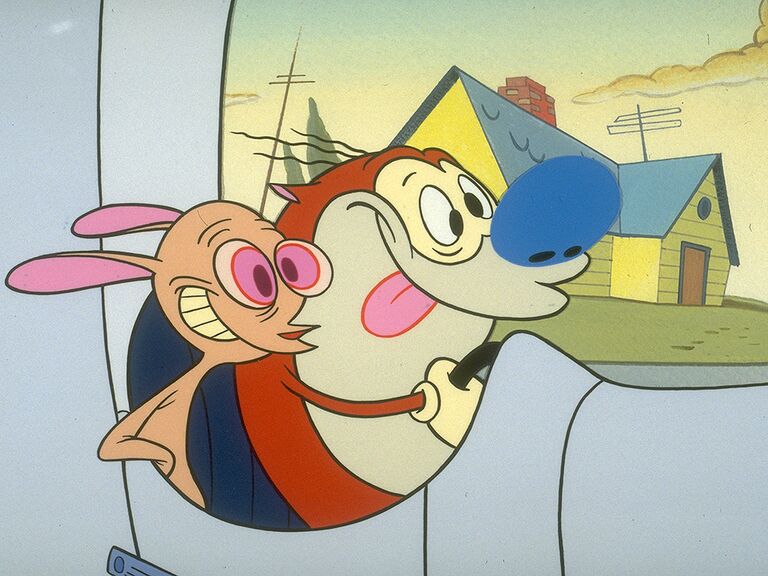 Be it a bromance or the inklings of a same-sex coupling, whatever kind of strong-bonded connection this cat and dog had, it was always fun to watch.
Famous Disney Couples
Disney knows how to tell a great love story that can be appreciated by all ages. And it all starts with these famous couples. Spoiler: They're not all princes and princesses!
​Mickey Mouse and Minnie Mouse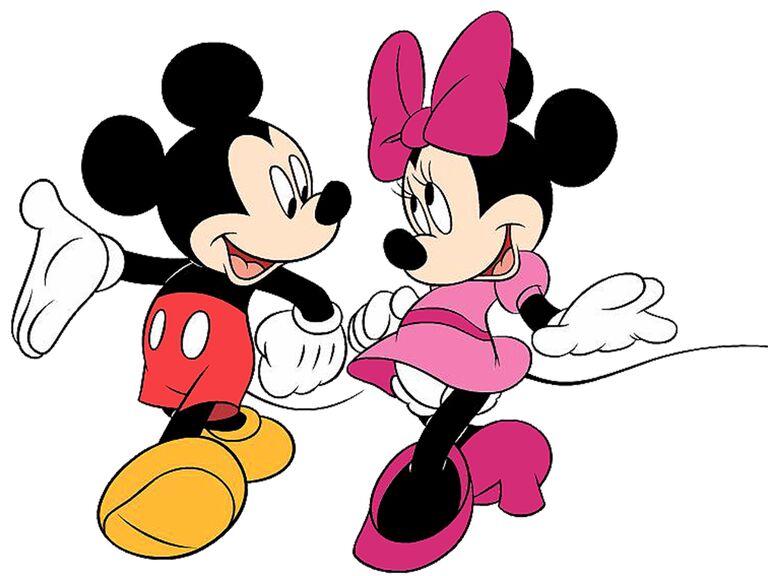 Perhaps the first of the famous Disney couples, these two adorable rodents have a love connection that is anything but cheesy.
​Carl and Ellie Fredricksen, Up
Childhood sweethearts, Carl and Ellie adored one another and made a full life together. But as it all plays out in retrospect, this is another tissue-mandatory tale.
Wall-E and Eve, Wall-E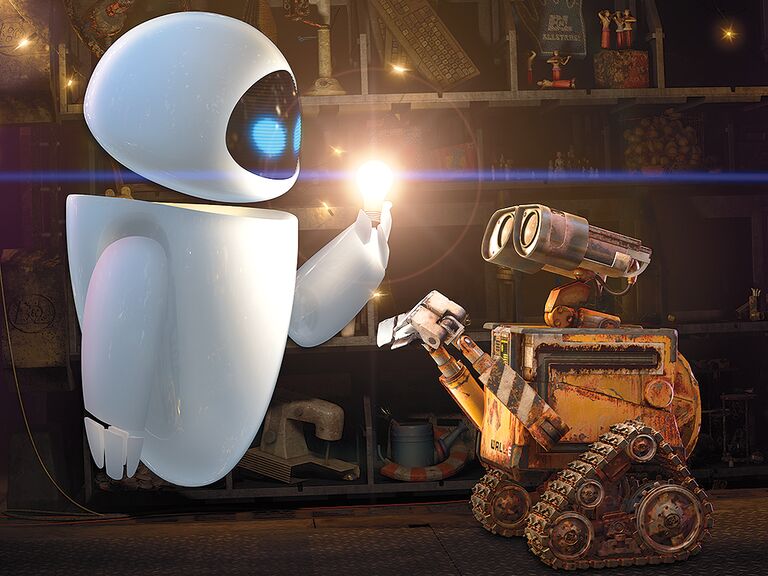 If you thought robots couldn't share emotional connections, Wall-E and Eve prove that simply does not compute.
​
Lady and the Tramp, Lady and the Tramp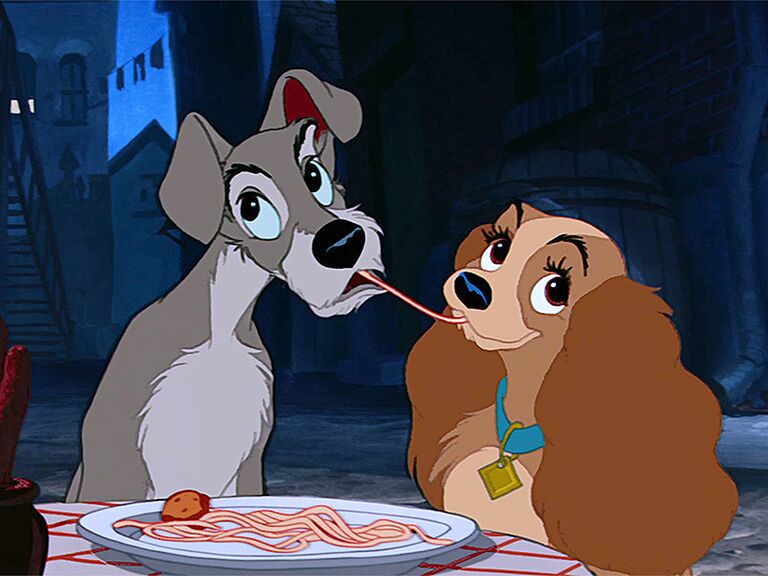 Two dogs from opposite sides of the tracks don't seem a likely match, but put a plate of spaghetti and meatballs between them, and you see the love they share. It's a scene among famous couples that will forever be mimicked between pasta-eating pairs.
Belle and Beast, Beauty and the Beast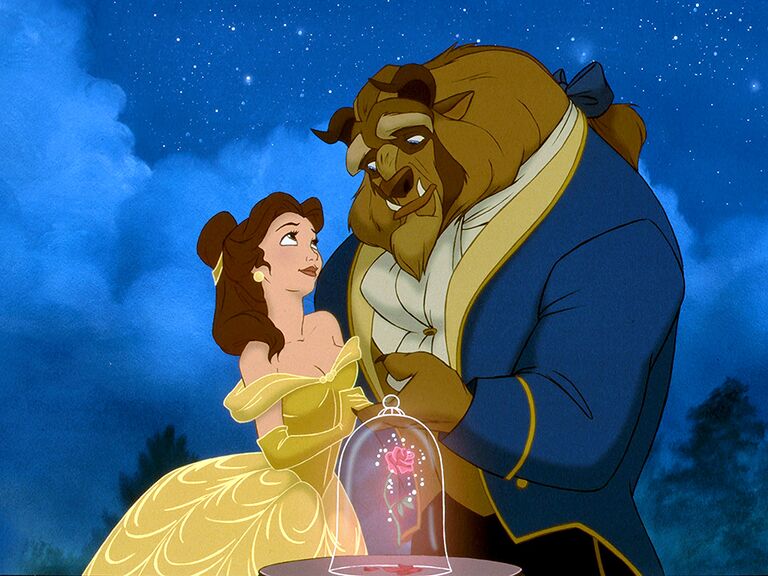 Some may see their relationship as unbalanced—she the victim and he, her captor. However, Belle proves to be a strong female character and the perfect match for the beast. As their attraction grows for one another, Belle sees past Beast's flaws and recognizes the good within. The love story that unfolds from there serves as a good example for all: Nobody is perfect.
Simba and Nala, The Lion King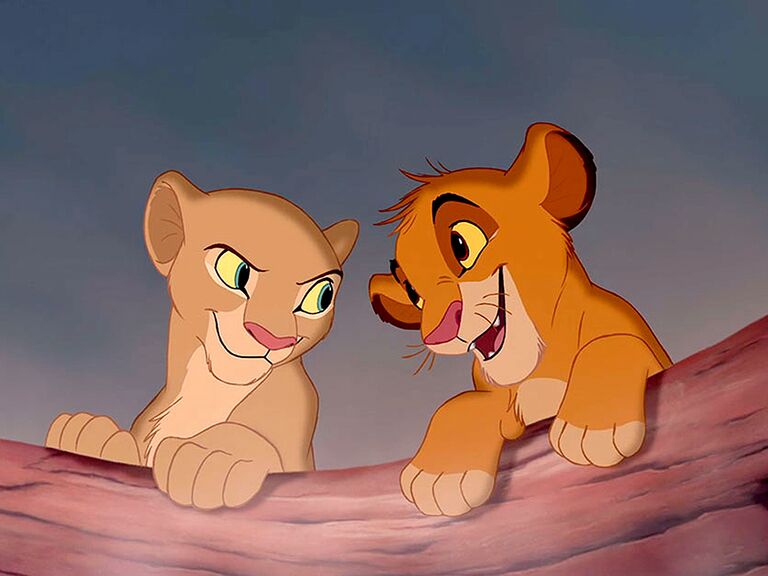 Raised together since they were cubs, you get the joy of watching their lives together develop from the adventures of best friends, through the awkward years of realizing it's something more, and finally to the union of two in love.
Bob (Mr. Incredible) and Helen (ElastaGirl) Parr, The Incredibles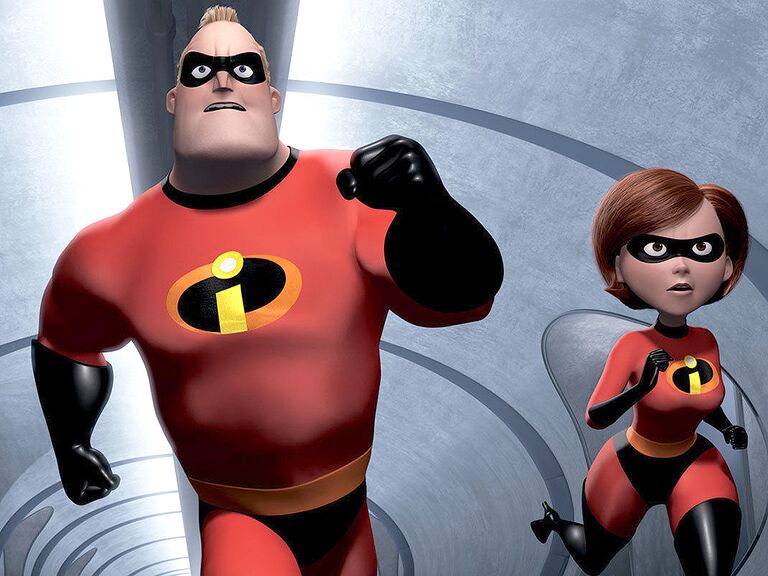 This incredible duo demonstrates that sometimes marriage and relationships take superpower strength and flexibility to keep the spark alive. The two may have a duty to save the world, but not taking each other for granted in the process is why they're among our famous couples.
​Aladdin and Jasmine, Aladdin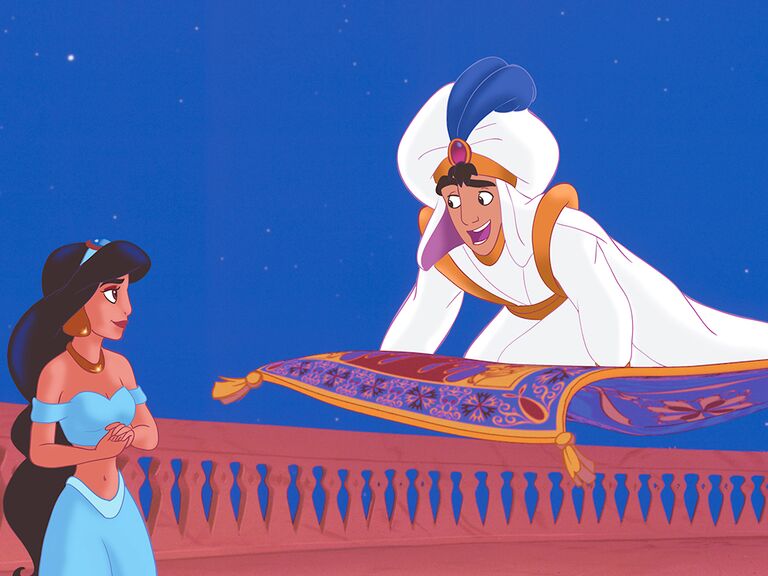 Maybe it's the dream of the magic carpet ride date, but this couple's connection is one for which many would make a wish.
​Jack Skellington and Sally, The Nightmare Before Christmas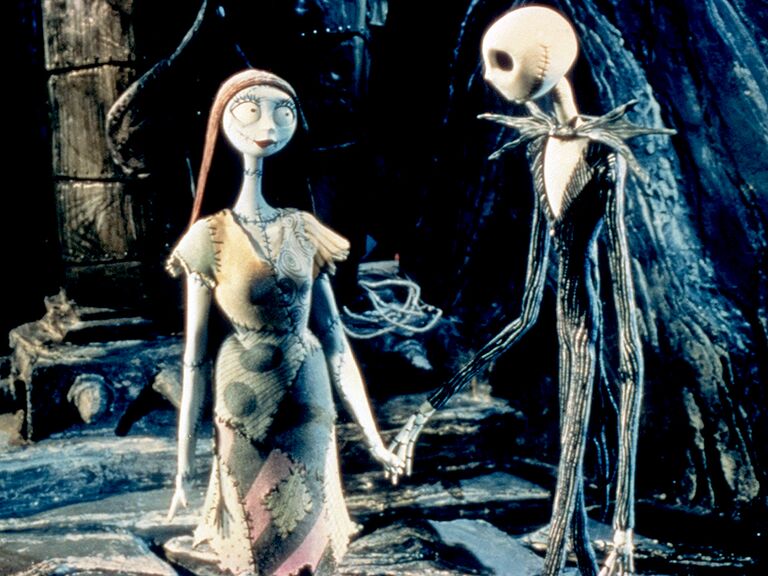 Jack and Sally may live in a world of ghastly frights, but the love between the Pumpkin King and the stitched-up rag doll is pure delight.
​Anna and Kristoff, Frozen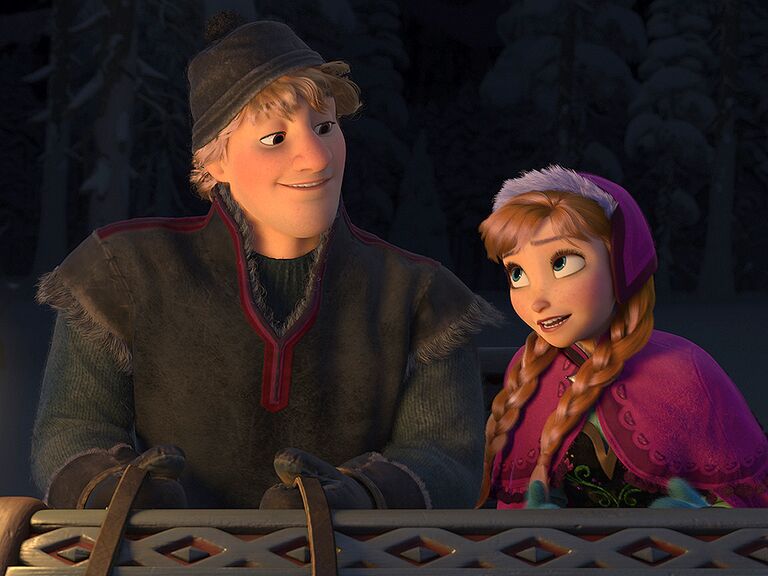 Even those with a frozen heart will melt for the adorable love that grows between the two that started off an unlikely pair. When it comes to wanting Anna and Kristoff to live happily ever, it's just not possible to Let It Go.