Hoda Kotb and Joel Schiffman Have Ended Their Engagement
"We decided that we are better as friends and parents than we are as an engaged couple."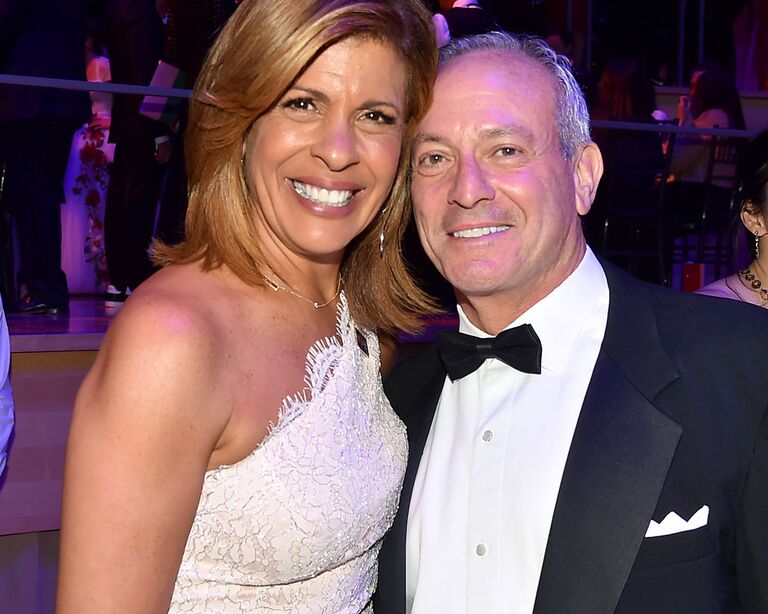 Patrick McMullan/Patrick McMullan via Getty Images
Hoda Kotb and Joel Shiffman have ended their engagement. The Today show co-host revealed the news on-air this morning after some fans noticed she was no longer wearing her engagement ring. "Joel and I have had a lot of prayerful and meaningful conversations over the holidays and we decided that we are better as friends and parents than we are as an engaged couple, so we decided we are going to start this new year on our new path as loving parents to our adorably delightful children and as friends," she said. "It's not like something happened. They say sometimes relationships are meant to be there for a reason, a season or a lifetime, this was for a season."
During the conversation, Kotb also touched on the "joyous moments" of their relationship, which they publicly confirmed in 2015. "A lot of women know what this feels like to be changing course in life," she reflected.
Hoda Kotb's Postponed Wedding Plans
Like many couples, Kotb had to postpone her wedding plans amid COVID-19. The Today show co-host revealed last fall that she and Schiffman originally planned to marry in a destination wedding ahead of the 2020 holiday season. The couple later explored alternative options like a minimony or postponing their wedding altogether.
"We were supposed to have it a month from right now," Kotb, 56, told E! News in October 2020. "I mean, that was our big master plan, Joel and me. And we were going to do it at a tropical destination and then we decided we were going to wait."
Kotb often shared wedding updates on the show, once hinting at the proposed itinerary for what appeared to be a true destination wedding getaway. "We're just trying to make sure that everyone can travel. That's really what we want to do," Kotb told Jenna Bush Hager. "We want to do it in a place that we love deep in our soul that means a lot to us. And, we want our closest to come."
Later, Schiffman and Kotb's change-of-plans seemed feasible as certain pockets of the world were reopening to fully vaccinated travelers. "Who knows when people are going to be flying or feel comfortable flying?" she previously told E! News. "So, I thought, 'Is that a good idea or should we just maybe do a small wedding?' So we may."
Hoda and Joel's Love Story
Hoda Kotb and Joel Schiffman went public with their relationship in 2015 after dating quietly for a few years. Schiffman popped the question on a tropical vacation in 2019. They share daughters Haley, 4, and Hope, 2, whom they adopted in 2017 and 2019, respectively.
Despite often sharing positive wedding news with viewers, Kotb revealed that she struggled with how to address their breakup. "The difficult parts, sometimes you just want to forget about," she explained. "You want to erase them, you don't want to share them because that's not part of a pretty picture."
She went on to say, though, that sharing the news brought her a sense of relief. "I feel better that I said it," she added. "I feel better. There's nothing that relieves your soul more I think than when you tell the truth."