Celebrities Who Took Their Partners' Last Names
Find out why these couples went the nontraditional route.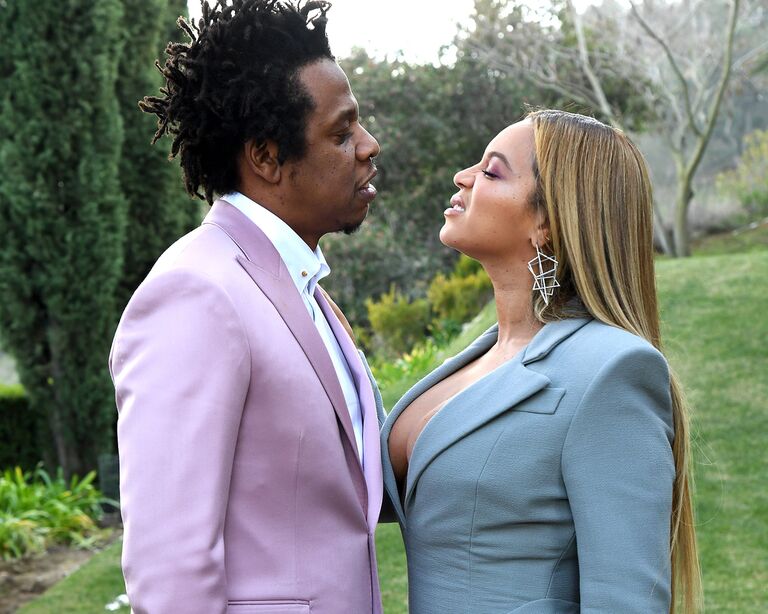 Photo by Kevin Mazur / Getty Images for Roc Nation
We have included third party products to help you navigate and enjoy life's biggest moments. Purchases made through links on this page may earn us a commission.
Sharing a last name certainly has its benefits in a marriage, especially when expanding a family, traveling to far-flung destinations, and for convenience purposes, sharing joint expenses and liabilities. While in the past, tradition dictated a bride take her partner's last name upon marriage, societal patterns are increasingly adjusting to modern norms and couples are no longer following the standard mold of name changes.
Public figures are, in fact, leading the forefront of this recently-adopted behavior. Whether the couple wants equal representation in their partnership or the husband chooses to take his wife's last name for sentimental reasons, bucking tradition and creating new rules within a partnership is a refreshing route to consider for any modern couple.
If you're in the process of changing your name after marriage, congratulations. After you obtain your marriage license (a vital first step before diving into the process), you should research by state as instructions per locale vary accordingly. Or better yet, use a service that streamlines the process for you. We recommend HitchSwitch as it's the easiest and all-in-one name change process on the market. For more inspiration, read up on the celebs who went the nontraditional route when taking their partners' last names below.
Shawn Knowles-Carter and Beyonce Knowles-Carter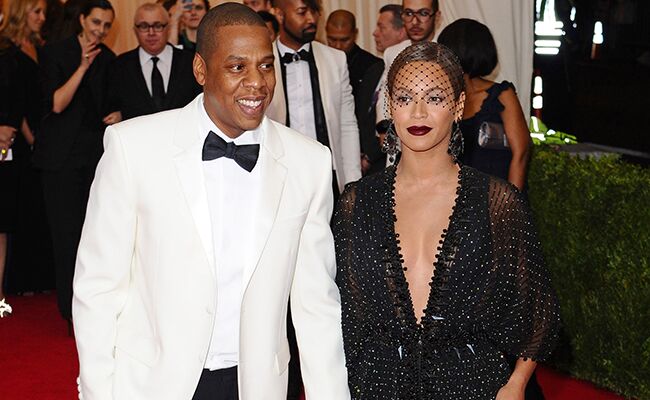 Jay Z (born Shawn Carter) supposedly hyphenated his last name with Beyonce's after their marriage in 2010. The reason was reportedly based on the fact that Knowles doesn't have brothers and so, she wanted to keep her maiden name in the family. Together, the parents of three (Blue Ivy and twins Sir and Rumi) are now known respectively as "Beyonce Knowles-Carter" and "Shawn Knowles-Carter." A power couple, indeed.
Marco Perego Saldana and Zoe Saldana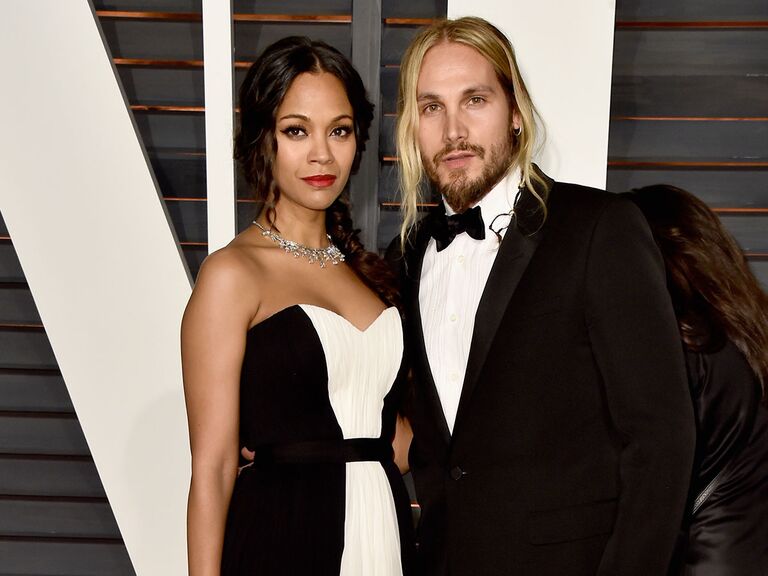 After their 2013 wedding, actress Zoe Saldana and Italian artist Marco Perego made ripples when they revealed he had taken her last name. "I tried to talk him out of it," Saldana previously told InStyle. "I told him, 'If you use my name, you're going to be emasculated by your community of artists, by your Latin community of men, by the world.'"
Their opinions didn't matter. "Marco looks up at me and says, 'Ah, Zoe, I don't give a s--t. Why not? What are you so afraid of?'" she recalled. "And it made me wonder... What am I so afraid of?" Together, the spouses changed their names respectively; the Guardians of the Galaxy star becoming Zoe Saldana-Perego, and Perego's transformation to Marco Perego-Saldana.
John Winston Ono Lennon and Yoko Ono Lennon
When John Lennon and Yoko Ono married in 1969 in Gibraltar, Spain, the Beatles singer said, "Yoko changed her name for me, I've changed mine for her."
He added, "One for both, both for each other. She has a ring, I have a ring. It gives us nine 'O's between us, which is good luck. Ten would not be good luck."
Jack White and Meg White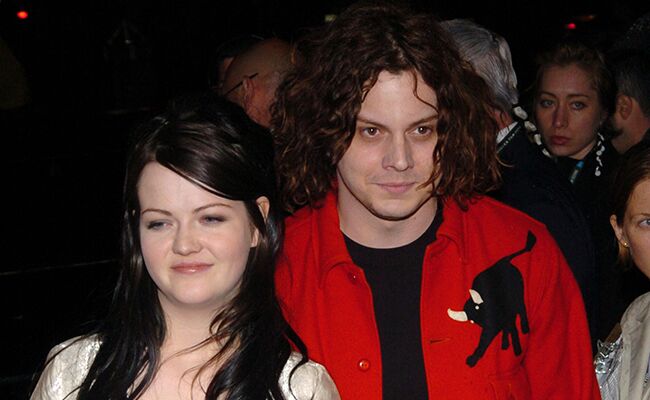 Though Jack and Meg White are no longer together, the White Stripes musician and lead singer (born John Anthony Gillis) took his wife's last name in 1996 and still uses it professionally. The reason behind the name change was for business purposes as the former couple created a ruse of being siblings in the early days of their band's formation.
"When you see a band that is two pieces, husband and wife, boyfriend and girlfriend, you think, 'Oh, I see…'," Jack previously told Rolling Stone. "When they're brother and sister, you go, 'Oh, that's interesting.' You care more about the music, not the relationship – whether they're trying to save their relationship by being in a band. You don't think about that with a brother and sister. They're mated for life. That's what family is like." The couple divorced in 2000.
Lorenzo Lamas-Craig and Shawna Craig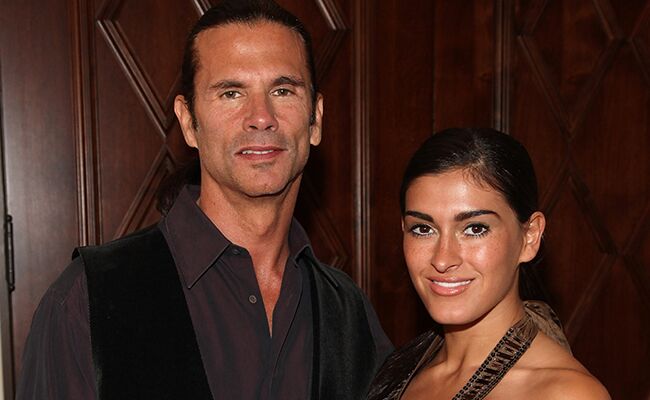 Reality star Lorenzo Lamas (son of classic movie star Fernando Lamas and stepson of Esther Williams) married his fifth wife, actress Shawna Craig, in 2011 and changed his name to Lorenzo Lamas-Craig. "He's always thinking outside the box, so he decided to become the first celebrity to take his wife's last name," his manager previously explained to E! News. Though Lamas wasn't the first to do so, nor did the marriage exactly last, we still credit him with going the nontraditional route.
Carlos PenaVega and Alexa PenaVega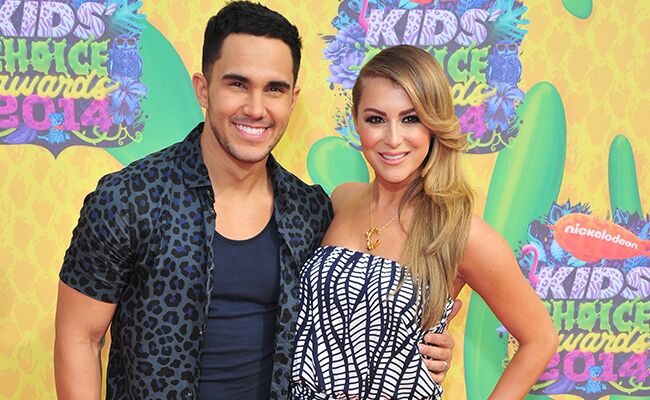 The Spy Kids actress (née Alexa Vega) married the Nickelodeon actor (Carlos Peña Jr.) in 2014, and together, they chose to upend the traditional name change with a nontraditional choice. The Big Time Rush star, indeed, took his wife's last name—but with a twist. Instead of hyphenating their respective last names together, the couple landed with a combination of both, creating an entirely new option of PenaVega.
"We stepped back and discussed it with each other because we knew we always wanted it to be PenaVega," he told Mario Lopez in 2018. "We sent the paper over, got it stamped, and I shouted, 'We're PenaVegas!'"