Home

PNC Park
About this Vendor
Hit a home run with your next event!
You already know PNC Park is the "Best Ballpark in America," but did you know it is also the perfect venue for your next event? From weddings to rehearsal dinners to parties, PNC Park has the right space to accommodate any event.
Contact Info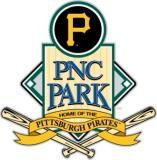 Reviewed on

3/02/2018
Maura O
I had my wedding here on Halloween 2015, and I still cry unhappy tears every time I think about that day. Every vendor we worked with was amazing, with the exception of this one. The force you to use Aramark and their coordinator, Alicia, is unbelievably rude. They did not... Read More have a menu set for my reception dinner until ONE WEEK before my wedding. I requested a description of what types of beers or how many different beers they typically had on tap and they REFUSED to give me even an idea of what they had. I mentioned that my Dad really enjoyed Yuengling and other lagers so I just wanted to make sure they didn't just have Bud Light on tap. As a result Alicia literally forced Yuengling on me all night while insisting that it was my "favorite". I don't even like Yuengling. We also paid $200 for them to tray the cookies my friends and family made for my cookie table. They made a few trays with only two types of cookies - when my bridesmaids asked if they could re-tray the cookies with a variety on each platter, they said they didn't know what that meant and made my bridesmaids go back into the kitchen, put on gloves, and retray the cookies themselves. Additionally, they decided to re-arrange they floorplan I had approved without my consent. The PNC Park coordinator e-mailed me at 6:30pm the night before my wedding to tell me she was just going to do so. So, guests arrived at the reception and didn't know where to sit because their tables DIDN'T EXIST. Lastly, I did not have time for my receiving line because they took their time letting us into the park for the photos on the field that were part of our deal with them. We waited outside the locked gates for almost 20 full minutes despite having called 10 minutes prior to our arrival. I would warn any bride to stay away from this venue. They ruined what was supposed to be the best day of my life.
---
Reviewed on

6/23/2017
Nicole K
The park did an incredible job working with us for our ceremony; however, the catering dept for the reception was a nightmare. My husband and I were so dissatisfied that we changed venues less than two weeks till the wedding day.
---
Reviewed on

12/08/2016
Natalie B
We had a wonderful time at our wedding at the Hall of Fame Club. Aramark was wonderful to work with. Made the day go flawless. Would highly recommend this venue.
---
Reviewed on

11/29/2016
Angela N
I can't express how amazing our wedding was at PNC Park. Jaclene and Michelle are incredible to work with! They both email regularly and take care of all the details so the day of the wedding is perfect and stress free. Our ceremony and reception were at pnc at gunners lounge... Read More and the Lexus club and I highly recommend both! Our day was perfect!
---
Reviewed on

9/26/2016
Katie M
I worked with Jaclene as our coordinator and I couldn't have asked for anyone more helpful and accommodating. She was very patient and understanding and was wonderful at responding to my millions of emails. I am sure she was busy with a lot of other events but she always made us... Read More feel like our wedding was a priority. Her day-of coordination we could not have done without. She and Lauren were incredible at helping everyone to figure out where to go and what was happening and they made it easy to enjoy our wedding. Thank you so much!
---
Rivertowne Brewing Hall of Fame
Reviewed on

7/21/2015
Kelly P
We chose the Rivertowne Brewing Hall of Fame for the experience – both for ourselves and our guests. I'm not a huge baseball fan, but I fell in love with the space. Between pictures on the field, views of the field and downtown, and an outdoor space, you can't go wrong. The... Read More venue itself is very nice own its own (we used their black table cloths, table numbers, bar stools, and didn't bother with chair covers) but could also be transformed if you wanted to add more to it. The bar package was great and the food was phenomenal (we had a very hard time choosing at our tasting). The catering staff was fabulous and the Aramark catering Manager, Kimberly Haynes, was so personable and helpful throughout the entire process. She helped coordinate the entire set-up process and we didn't have to do anything except drop off our items the day before. You really won't find a better venue or a better experience for guests (those from Pittsburgh and those out of town)!
---
Rehearsal dinner
Reviewed on

11/04/2014
Colleen N
We had our Rehearsal Dinner at Club 3000 in PNC Park. What a wonderful event. We wanted our guest (who were mostly out of town) to experience a little bit of Pittsburgh while in the city so we choose PNC. The service, food and choices they have a exceptional. Anything... Read More you need they will do and all types of events and sizes.
---
Disappointed
Reviewed on

2/05/2014
Melissa B
My husband and I had our rehearsal dinner at PNC Park's Keystone club. The food was delicious, the space was gorgeous, and the view was breathtaking. This was what our families and bridal party took away from this event. So why were we disappointed? When planning a... Read More wedding, communication is very important to stay on top of your stuff. We constantly felt like PNC was avoiding our calls and did not return them if at all. Simply put Levy Restaurant group made the experience at PNC significantly more frustrating than PNC Park did. It all comes down to their lack of professionalism when working with us leading up to the event. I was offended and I will forever warn anyone from using PNC Park.
---
Thanks to Aramark and Rivertowne Hall of Fame Club
Reviewed on

11/22/2013
Kim K
We held our reception at the Hall of Fame Club. Everyone that we worked with with Aramark was extremely helpful and organized. The reception ran very smoothly, they were always there to help, and we had numerous people tell us that the venue was their favorite one that they'd... Read More ever been to for a wedding thanks to the service and the views.
---
AMAZING and UNIQUE venue for a wedding!!
Reviewed on

10/06/2013
Tyler
My husband and I decided to get married (both ceremony and reception) at PNC Park -and couldn't have been happier! The view and atmosphere were the main reasons why we chose this venue (not necessarily because we are huge Pirates fans). About half of our guests were from... Read More out-of-town, and we thought this was the perfect venue to show off the city of Pittsburgh. We chose the Rivertowne Hall of Fame Club for our reception, and chose to have our ceremony on the outdoor patio attached to the room -which has a STUNNING view of downtown Pittsburgh. Kaitlyn was our wedding coordinator, and she couldn't have been more helpful and responsive during this whole process. Overall, everything was perfect. Our guests are still commenting on how much fun they had at this venue!!
---
Amazing Venue, Great Food, Atmosphere, and Service
Reviewed on

11/29/2012
Jamie M
We had a wonderful reception at the Lexus Club at PNC Park. Kathy is great and will work with you to make everything happen that you want. The food was excellent, everything ran so smoothly, we were able to get in early to decorate, I wouldn't change anything.
---
Aramark at PNC Park
Reviewed on

10/19/2011
Kate S
Our wedding was in the Trib Total Media Hall of Fame club at PNC Park, which is catered by Aramark. I can't speak highly enough of them. The Pirates' events manager (Lisa), as well as the staff at Aramark (Mike and Stephanie), were absolutely fabulous. I can't describe how... Read More seamless and easy they made everything. We didn't have a wedding planner, and we didn't need one with Stephanie Roof. She took care of all the details and coordination, and made the tables and room look spectacular. She coordinated with all the vendors, put my decorations that I brought in around the room, and worked with me tirelessly to make sure everything was perfect. PNC was undoubtedly the best place to have a gorgeous wedding reception while showing off the city. The cocktail hour took place on the patio outiside overlooking the city, and my guests were blown away by the atmosphere. The food was phenomenal!!! So many people told me this was the perfect place to have a wedding.
---
Baseball Wedding
Reviewed on

8/30/2011
Stephanie M
The staff at PNC Park were fantastic to work with while planning our wedding. Everything was just fantastic. Better than I expected. If I had to do it all over again I would definitely get married at PNC Park again. The ballpark is just beautiful.
---
Reception-PNC PARK
Reviewed on

3/02/2011
Shannon L
Beautiful location, in the heart of Pittsburgh. The staff could of been a bit more helpfull and friendly for the price we were paying.
---
Review for Levy Restaurants at PNC Park
Reviewed on

5/10/2010
Melanie M
Our reception venue was amazing. You can't beat the downtown skyline for pictures we had cocktail hour on the club level of PNC park. Then the reception was held in the Lexus room. The staff at PNC park is like NO other! Kathy Schafer is the best!
---
Review for PNC Park
Reviewed on

11/14/2008
Holly B
Our reception was inside PNC Park in the Lexus Club. It was catered by Levy Restaurants (who is the only service provider for the Lexus Club). The space was fantastic and the food was even better! We lit the room with hundreds of candles...it was quite romantic.;Levy... Read More Restaurants is the only food service vendor. Their prices are reasonable though.
---