Home

Rouge Couture Makeup Artistry
About this Vendor
Specializing in helping brides shine!
Details
Contact Info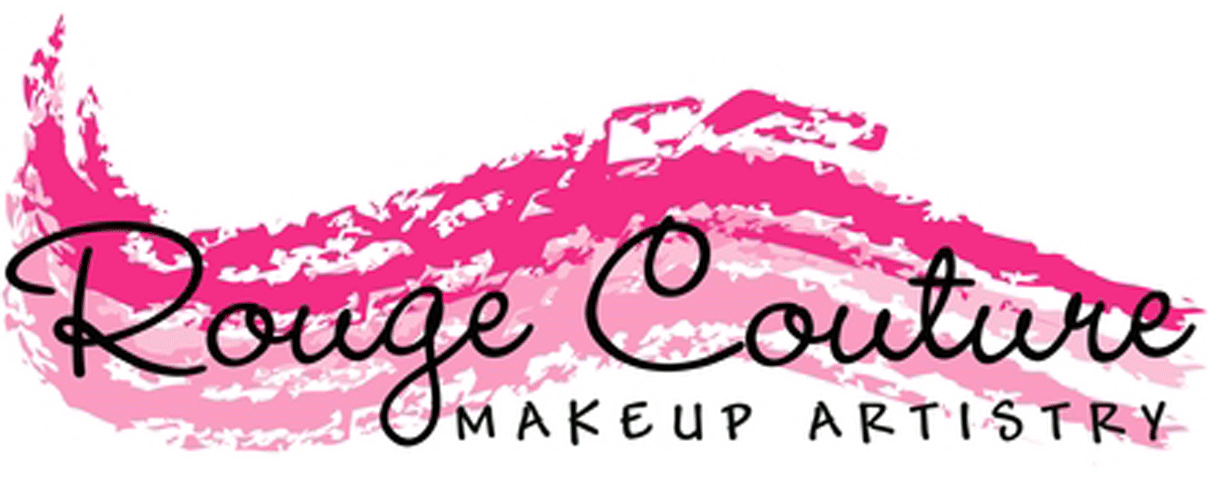 New England and Beyond, NH
Favorite Vendor
Reviewed on

6/29/2015
Nicole S
Sara was probably my favorite vendor from the whole wedding. She was skilled at her job and just a joy to be around. Throughout the process she made great suggestions for makeup colors and styles. The day of she was done so fast we were ready early!! Her prices were very reasonable considering what others charge and the beautiful job she did. Our makeup stayed on through the next morning and everyone looked amazing!
---
Hollie is the best!
Reviewed on

9/25/2013
Alison W
Hollie did a fantastic job at my wedding! We did a consultation in February and my wedding was in September and she was so organized and professional she remembered all the choices we picked. She showed up at 5am the morning of my wedding to do makeup for me, my bridesmaids, and my mother. 5 am! Most vendors wouldn't even think about showing up that early. She did exactly what we all wanted and she took her time to make us all beautiful. I would recommend Hollie and Rogue Couture Makeup Artistry to every bride I know! They truly are the best!
---
Perfection!
Reviewed on

9/25/2013
MARIA M
I am in the bridal industry and would constantly get referrals for make up artists. I had my trial with Holly and that was it, I was hooked! Holly from Rouge Couture is professional, informative and very creative! Rouge Couture uses the air brush technique that makes your skin look flawless and lasts all day! My Mother and Bridemaids also had their make-up done and loved it! I highly recommend Rouge Couture, they are amazing!!
---
Felt So Glam!
Reviewed on

9/25/2013
Erica S
Rouge Couture is great! I met with Holly for my consult and told her I wanted to be the untraditional bride. I wanted bold colors and actually look like I am wearing make-up. My goal was to look "Glam". She carefully listened to my suggestions and my consult went great.. Then the day of my wedding, she replicated my look again.. I am a huge fan of the airbrush and also loved luxurious lashes she applied on me.. I felt so Hollywood :-) I got so many compliments on my make-up. She is very attentive to your make-up needs. Both my mother in law and Matron of Honor had their make-up done by Holly as well and they both looked gorgeous! I highly recommend Rouge Couture for your make-up bridal needs.
---
Amazing makeup!!
Reviewed on

9/24/2013
Cara B
Hollie did the make-up for my sisters wedding. She was extremely professional and did a wonderful job. She knows a lot about what colors look good on you and she made us all look fantastic. I highly recommend her and the company!
---
I wish I could have them do my makeup everyday!!
Reviewed on

9/24/2013
Hollie and Sara are true ARTISTS!!! Lovely to work with, talented, but most of all, they make you feel like a million bucks! Hollie did my makeup for a private photo session I did for my husband, and when she was done, I took my own breath away! I looked glamorous and natural all at the same time. Hollie walked me through everything she did, and truly brought out all my best features. I was at ease, relaxed, and so thankful for her beautiful work. If you are looking for down to earth, truly innately talented artists, then look no further. Hollie and Sara from Rouge Couture will make your day memorable!!
---
Love at first trial
Reviewed on

9/24/2013
Holly
Planning a Massachusetts wedding and living in New York was not an easy task. I was looking for a make-up artist to travel to Rockport for my wedding day and THANK GOD for facebook recomendations - because it lead me right to Rouge Couture! I contacted Hollie (one of the owners) to talk about availability and options for my wedding day and she was so nice and personable that talking with her just once I knew we clicked. She was also very flexible in working around my busy schedule and squeezed my trial in on the Thursday before my wedding. Being that I had never had my make-up professionally done before I relied a lot on her knowledge and boy was I happy for that! She took the color of my skin and eyes and made a beautiful combination of colors that looked dynamic yet NATURAL. I could not have been more thrilled!!! On the day of my wedding she was very punctual and showed up at 9am to do myself along with my mother and three of my bridesmaids - all of whom would recommend Hollie to other people they knew. In a nut shell I look at my photographs and I can't help but smile knowing how beautiful I looked thanks to the magic of her hands. Thanks Hollie and Rouge Couture :)
---
Brings out beauty!
Reviewed on

9/20/2013
Kristen S
Sara did such an amazing job with my bridal party's make-up on my wedding day. She made us all feel so gorgeous! The make-up used on each girl brought out their best features and we were all so happy with the results. Thank you so much Sara! If I ever need make-up done for a special occasion again, I will absolutely be contacting you!
---
Extremely Talented Makeup Artist!
Reviewed on

9/19/2013
Christine G
I met Sara a couple weeks before my wedding when she came to my house to do a trial for myself and my mother. I was absolutely blown away by her professionalism, friendliness and how amazing my makeup looked! She is such a sweet woman and very easy going. Her energy was perfect for my Bridal Suite full of anxious women! I am so lucky to have found her. On my wedding day she did my makeup, 5 bridesmaids, and 2 mothers. Everyone has very different styles...she was so accommodating. I had a couple of bridesmaids that hardly ever wear makeup and were unsure about this whole process. She made them feel so comfortable and beautiful. Everyone's makeup looks amazing both in person and in photos. She was so good about asking how we felt about things and would let us try out different looks before being locked in. She stayed for a while for touch ups (especially on lips- since we were snacking throughout the day). She allotted herself 45 per girl, to make sure everyone had enough time, and no one felt rushed. I could go on forever...if you are looking for a makeup artist- Sara is your girl!
---
Christine
Reviewed on

9/16/2013
Christine G
Sarah is not only incredibly professional, but her talent is AMAZING! She did the makeup for myself and three bridesmaids, and all three were done impeccably. Prior to the wedding she made herself available for any questions that I may have and put my mind at ease that if anything were to arise she would be more then willing to accommodate it. Anyone looking for a makeup vendor for their special day will be beyond thrilled with the results Sarah provides! Rouge Couture Makeup Artistry is the way to go! THANK YOU SARAH!
---
Awesome!
Reviewed on

9/12/2013
Beth M
Sara did a beautiful job on my wedding make-up! During the trial she showed me 3 different looks which really helped me to decide which direction to go. She was on time, very professional, and so nice to work with.
---
Amazing Make Up Artist!
Reviewed on

3/05/2013
Shannon H
I recently used Sara from Rouge Couture makeup for my January,2013 wedding. She was absolutely amazing! She was very professional, polite, caring, and an absolute pleasure to work with. I advised her what look I wanted to have for my wedding and she worked her magic and made it 100 times better than I could have envisioned! She understood that I wanted to balance elegance with simplicity. I didn't want to look like someone else on this day, and she made this happen. Sara did a great job making me look natural with a touch of sassy! I would highly recommend Rouge Couture and especially Sara for any event!
---
Wonderful Experience!
Reviewed on

11/12/2012
Samantha L
Sara and Hollie were amazing! I had a great trial with Sara, where she worked with me to create a perfect look for my wedding! On my wedding day, both Sara and Hollie did an excellent job and made my mother, grandmother, mother-in-law, bridesmaids, and myself feel comfortable and look beautiful (many of which do not wear makeup on a daily basis)! Everyone that had their makeup done loved them! They were personable and excellent at what they do. I have received so many compliments on how my makeup looked in person and how beautiful it looks in photographs! I would highly recommend Rouge Couture Makeup Artistry to anyone looking for a wonderful experience and a beautiful look! Thank you Sara and Hollie!!!
---
Makeup
Reviewed on

10/31/2012
Megan J
I loved my makeup. I had a great experience working with these ladies. They were very professional, experienced, and easy to work with. I highly recommend them to anyone.
---
Amazing!
Reviewed on

10/15/2012
Kimberly G
Hollie and Sarah were the makeup artists for my wedding. They did and amazing job with with the makup for every woman in the wedding party inculding myself of course. Two days prior from the wedding I had a bad accidet taking a pizza out of the oven and burnt my left arm. I was so upset but Hollie told me she would do her best to hide it for me. Sure enough, she worked her magic and faded it enough where I wasn't so worried about it. Hollie made me look as beautiful as I felt that day. The mother's are up there in age and were worried about looking older with having their makup done but everyone looked amazing that day. Hollie and Sarah are so professional and great at what they do. I will highly recommend them to any woman looking for a makeup artist!!
---
Pure talent at it's best!!
Reviewed on

10/11/2012
Maura D
Sarah and Hollie were an absolute pleasure to work with! They both have a wonderful ability to highlight the inner beauty of each one of there clients and most of all they listen!! Each one of my bridesmaids and both my mother and mother in-law were very specific about how they wanted there make-up to look and Sara/Hollie nailed it!! My wedding party looked gorgeous including me! I had so many people telling me that I was the most beautiful bride they had ever seen and I credit to having such great make-up artists!!!! Thank you Sarah & Hollie!!
---
Coming from a professional...
Reviewed on

10/05/2012
emily r
As a professional in the hair industry I have worked with a lot of makeup artists. Working with the ladies from Rouge Couture was an absolute pleasure, and the best by far! Their ability to define and highlight the best feautures, conceal the imperfections, and create perfection is such a work of art. Their work is true artisty! Not only is their work impeccable, they arrive on time if not early, they're a pleasure to be around, and they handle themselves in such a professional manner. They are the real deal! I would highly reccommend them to any of my future brides! So, if you want yourself and bridesmaids to look their absolute best on your wedding day, make sure to book Sara and Hollie from Rouge Couture!
---
Hollie
Reviewed on

9/18/2012
KRYSTA W
I had my makeup done by Hollie for the Miss Italy Pageant. She was truly passionate about her work and made me feel confident and beautiful. She is very good at taking your best assets and making them shine! I would most definitely have her do my makeup again. She does truly beautiful work and makes experience a blast! I found it amazing that she really listens to your expectations and goes with them full throttle! Great company.
---
From one Professional to Another
Reviewed on

9/10/2012
Mary Beth S
I have known and worked with Sara and Holly of Rouge Couture Makeup for the past 2 years. As the owner of a custom airbrush spray tanning salon in Haverhill Ma, (Elite Bronzing) we have worked together with many mutual clients such as bridal parties, glam/boudoir photo shoots to Prom Make overs. I have always found them to be professional, thoughtful and accommodating. It is without any reservation they are my GO TO make up artists not only for myself but for my clients as well!
---
Nothing less than perfection
Reviewed on

9/10/2012
Priscilla B
Sara and Holly are both extremely gifted artists. The absolute plus to them is their encouraging, calming, and fun personalities. Rouge Couture is the only place I would ever go to for makeup. They make you feel wonderful, relaxed, and beautiful and that's even before the makeup goes on! The makeup is always flawless and holds up to pretty much anything. Their products are top quality and leave your skin feeling smooth and soft when its washed off - which was a big surprise for me! I have gone to Rouge Couture for special events and a photoshoot. I hope to get married one day and the only people I could imagine using is Rouge Couture.
---
Sara was great!
Reviewed on

8/22/2012
Gina M
I loved, loved, loved the results of the makeup Sara and Holly did for my bridesmaids, mom and myself on the day of my wedding. I'm very picky about makeup and was worried about looking too done up, but Sara is very good about walking the fine line between too much makeup and having enough to look good in your professional pictures. They were meticulous workers, thoughtful and pleasant to hang out with. Everyone felt prettier, and so elegant! A final note - for any bride who needs to hide a breakout and/or old acne marks, Sara did a perfect job using airbrush foundation and layering to hide my marks and a few active blemishes -- that's huge! Highly recommended.
---
Perfect Choice!!!
Reviewed on

8/19/2012
Marie N
I hired Rouge Couture Makeup Artistry for my daughters wedding and couldn't have been more happy with the results. From the trial appointment to the wedding day they were professional, friendly, and accommodating. We were so happy that the makeup artists came to our location it made things go a lot smoother the day of the wedding. Everyones makeup looked amazing and I would highly recommend this company to anyone!!!!
---
Beautiful
Reviewed on

8/19/2012
Cynthia M
This is how I felt when Sara of Rouge Couture finished my make-up for my daughter's wedding. I had eyelashes!! She had done alovely job. I have already recommended them to a friend whose daughter is getting married in the fall.
---
Amazing!!
Reviewed on

8/17/2012
Jill A
I was recently the maid of honor in my friends wedding, and Katy did the brides make up as well as mine. We couldn't have been happier with how our make up turned out! Katy did a great job of enhancing our features, and the best part was we still looked natural, not overdone. At the last minute the brides mother decided she also wanted her make done and Katy was able to accommodate her and make her look fabulous as well :) Highly recommended!! Here's a link to some photo's so you guys can see what a great job she did; http://s1215.photobucket.com/albums/cc501/janderson229/
---
Perfection
Reviewed on

8/17/2012
Katy M
When panicked in the few hours before my wedding the Rouge Couture makeup artists reassured and calmed me and the moment I looked in the mirror I felt like a bride. The makeup made me look like the best "me" that I could present to my fiancé at the alter. Highly recommended!
---
Send Message