Home

Village Gardens
About this Vendor
Village Gardens
Details
Contact Info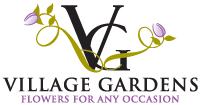 650 NW Mock Ave, Blue Springs, MO
Organized, helpful & beautiful!
Reviewed on

10/01/2014
Kendra Z
Dana at Village Gardens was so very helpful from the very first consultation to the Big Day. I was unsure what type of flowers I wanted, and she took my vision and absolutely exceeded my expectations. She was very helpful and accommodating when it came to our wedding day. I didn't have to do a thing & when I showed up to the venue, the gorgeous flowers were already in place! So easy, so beautiful! Not to mention, Village Gardens was the least expensive florist that I met with during planning. I highly recommend using Village Gardens for your big day!
---
amazing!
Reviewed on

9/16/2014
Loree H
Dana did the flowers for our reception. We met with her and showed her what arrangements we liked then gave her our budget. With some slight alterations, she was able to make it work. We were able to look around after the entrance to view the decorations, and it left me speechless. It was exactly what I had pictured. Everyone who attended the reception LOVED the centerpieces! They were absolutely beautiful. Very classy and elegant. She did an amazing job.
---
Wedding Flowers
Reviewed on

8/23/2014
Lindsey J
We used Village Gardens for our wedding flowers. Dana was very helpful when I met with her to plan the flowers and she was able to provide me with some guidance as I made decisions. Our flowers were very pretty. It was in our contract for them to deliver flowers to both the church and the reception venue. All flowers were dropped off at the church before I was even aware of it. Fortunately, I had two friends who were going to take other things to the reception venue so they took the flowers too. I would just be clear. Overall, they did a great job.
---
Flowers
Reviewed on

8/01/2014
Jennifer S
I loved the flowers provided by Village Gardens. She was so helpful with suggestions and getting exactly what we were looking for. The only drawback was the cost, considering we only got stems and put them together ourselves.
---
GREAT FLORIST!
Reviewed on

7/03/2014
Kristina S
Dana at Village Gardens did great with our floral arrangements in our wedding. She was very helpful and we especially appreciated her honesty. We would highly recommend Village Gardens for florists!
---
I LOVED all of my flowers!
Reviewed on

4/10/2014
Heather
I had a very specific picture in mind of what I wanted my bouquets and center pieces to look like and Dana did a perfect job! The flowers were gorgeous and they were so easy to work with!
---
amazing
Reviewed on

12/17/2013
Hillary B
Dana took amazing care of my wedding!
---
Great flowers and arrangements
Reviewed on

11/23/2013
Cynthia T
I met with several florists in the area and told them my vision. Most places were double the cost. All the flowers were delivered on time, looked perfect, and we're exactly what I wanted. The best part was that I only had to go in twice.
---
Beautiful flowers just as I had hoped
Reviewed on

11/08/2013
Kristin H
Dana was great to work with. After just one meeting she was able to take my vision and execute it exactly as I had hoped. The bouquets were gorgeous and the simple flowers for the cake added just enough color. Compared to other florists, the prices were unbeatable. Make the drive and check them out!
---
haldiman/Pittman wedding
Reviewed on

10/31/2013
Jenna H
Dana and her team did such a good job on my flowers. I will keep referring to everyone and I will keep going to her for anything else that I need. Amazing job! My flowers were gorgeous!
---
Flowers!
Reviewed on

10/29/2013
Carrie H
They did a wonderful job!
---
Beautiful!
Reviewed on

10/22/2013
Lacy C
Dana is a genius!! I came in with my own vision, simple and elegent, and wow did she follow through! I found it hard to visualize the final picture only because I'm not any kind of expert awhen it comes to flowers. I was so pleased with everything Dana created for us and she made my vision come to life! She is so creative and a blast to work with that I would recommend her to everyone.
---
Simply beautiful
Reviewed on

10/17/2013
Kim N
I can't say enough about how beautiful our flowers were. Dana Nigro, the owner and wedding coordinator at Village Gardens is just awesome. I went in with a couple of pictures, and a lot of ideas, and she made it all a reality. From the centerpieces,the bouquets, the swag across the top of our outdoor alter, the isle bouquets, the cake flowers, it was all picture perfect. Would recommend them to anyone!
---
Understands exactly what you are looking for
Reviewed on

9/28/2013
Heather H
I went to a couple florists to talk about what I wanted in my wedding bouquets. They all came close, but kept putting weird colors in the bouquet. Walking into Village Gardens was a no nonsense experience in the best way. Dana has a lot of experience. I showed her pictures, talked about what I wanted, and she immediately picked out flowers that matched what I wanted perfectly. My bouquets were beautiful. The only complaint I have is that a lot of my lilies, the flower I was so excited about, were still buds and did not bloom by the end of the day. I never got to see the lilies bloom.
---
Ceremony flowers
Reviewed on

9/24/2013
Jacqueline S
Beautiful flowers! Dana is great to work with and has a lot of fun, creative ideas. Price is on the higher end though.
---
Wedding
Reviewed on

6/29/2013
Amber Y
Dana was awesome to work with. The prices are reasonable and she knows her stuff. All of the flowers were beautiful.
---
Excellent Decor
Reviewed on

6/26/2013
Ryan L
My husband and I used the Village Gardens for wedding on June 8, 2013 and we were very satisfied. Everyone has been complimenting us on the decor and our flower selections.
---
Village Gardens blew us away
Reviewed on

1/13/2013
Kelley C
WOW! We met with 2 florists before landing on Dana with Village Gardens. I was hesitant to use a teleflorist, however, now I wonder why anyone would ever use anyone else. Our flowers were BEAUTIFUL. Everyone gushed about them. Dana was great, efficient, and professional. When we met with her, she listened to our ideas, proposed some options, and popped out of the room for 3 minutes to come back holding a sample bouquet of flowers that we'd discussed. My fiance wanted to hire her on the spot - no "idea boards", pictures of flowers that would "kind of" like ours, or vague discussions about what ours would look like. Actual flowers. Even better - her cost was very reasonable. One of the other florists we met couldn't have done "candle-scapes" for the price that Dana made full-floral centerpieces. Our meeting, coordination before the wedding, and receipt of flowers on the wedding day all went off without a hitch. The flowers were absolutely gorgeous, even better than I'd pictured, and completely budget-friendly. If anyone asks me about vendors we used and would recommend, Dana will be the first one on my list.
---
Flowers were perfect!!!
Reviewed on

12/01/2012
Sarah P
Picking out flowers was one of my fav experiences when wedding planning because of Dana at Village Gardens. From the minute I began to describe what we were looking for, she had a million ideas and was spot on with everything she picked. They did the flowers at our ceremony and the reception - every detail was absolutely perfect. And the price was great!!! I highly recommend this place!!!
---
MOB review
Reviewed on

11/19/2012
vicki c
Timely and professional.
---
Very easy to work with
Reviewed on

11/14/2012
Angela P
I worked with Dana from Village Gardens and she was very easy to work with. I let her know my budget and she worked with me to get what I wanted within the budget. She was also quick to answer any questions or make any changes that I needed.
---
Great service!
Reviewed on

11/10/2012
Mollie S
We were in sort of a bind and had to get a new florist very last minute... The owner stepped in and did a great job of picking up the pieces. The flowers were gorgeous and they set everything up without a hitch that day for us. She even was able to help us out with exchanging some of the vases I bought with her stock. Amazing!
---
Great Flowers!
Reviewed on

9/17/2012
Mitzi G
Village Gardens was great! They knew exactly what I wanted then I described it. They were easy to get in touch with and responded promptly. I even had some changes within the last month of the wedding and it was no problem. The flowers were beautiful!
---
Fantastic!
Reviewed on

9/01/2012
Kristin Kelleen F
Village Gardens was wonderful to work with! Dana helped me select arrangements that were custom-fit to my theme/mood and she always had new ideas to bring to the table. I had a somewhat unique venue to work with; The Midland Theatre was my reception location and it is not only massive but already very ornately decorated with chandeliers and cherub carvings everywhere! I knew that even if I went crazy on flowers, they would get somewhat overlooked due to the extravagant decor of this particular venue. Once I told Dana where I had booked the reception, she knew this right away. She instantly suggested I rent more candles and lights in addition to some flower arrangements, rather than going with just flowers alone. This was perfect because I was also working with a smaller flower budget. Dana knew I was trying to keep costs down, and she had lots of lower-priced suggestions for me. She helped steer me in the right direction with where to splurge a little more, and where I could cut back. Dana was always available to me and was easy to get ahold of and super-friendly. She was also very honest, and if I came up with something that she thought might not work, she would say so and really politely suggest something different (and usually better) than what I had originally thought of! Also, in our first meeting, as we were chatting about vendors, my mom and I mentioned we had yet to choose the cake, and Dana suggested Covenant Cakes in Independence. This ended up being the cake I would go with! So Dana not only helped in choosing the flowers but she also helped us find our cake too. The day of the wedding I was really blown away by how gorgeous my bouquet was, and I loved the way Dana had arranged my bridesmaids bouquets as well. Once I got to the reception, the placement of the largest centerpieces and the gorgeous candelabras was just beautiful, and they really stood out! Even though the night was a whirlwind, I really noticed those touches and they added to the over-all magical effect the theatre already had. I would definitely recommend Dana at Village Gardens for any KC bride! She will help you find what's right for the feel of your event, and also for your unique event space. And what she does end up doing for your event will be just breath-taking! :)
---
Wonderful flowers for our wedding!
Reviewed on

8/23/2012
Amy S
Dana did a great job with our flowers. She took what I tried to describe and made everything beautiful. I would highly recommend!
---
Send Message