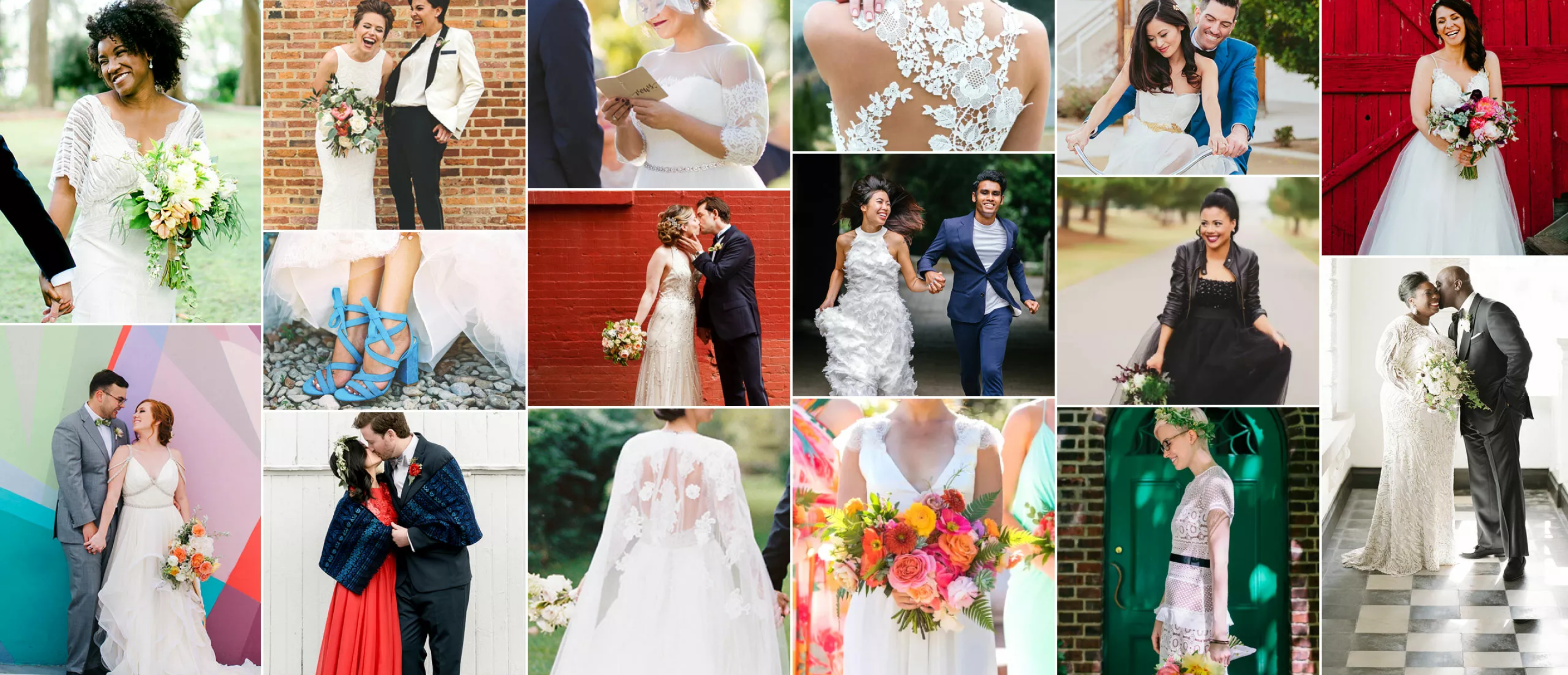 Quiz: Wedding Dress Styles & More
Finding the one will officially be done.
Start Now
What to Wear? Let Us Help You
Searching for your wedding day look is probably one of the most exciting things ever. Even more exciting? Taking our fashion quiz.
Our Wedding Dress Finder Is Just the Beginning
Check out everything you need to know about shopping for your wedding dress and other styles.
Got Questions About The Knot Wedding Fashion Quiz?
Get answers ASAP with our FAQs below or shoot our customer service team a note at
help@theknot.com.
How Many Wedding Dress Styles Should I Try On?
There are hundreds of bridal fashion designers out there with literally thousands of styles available, so we recommend taking the wedding fashion quiz to figure out what you're loving before your first salon appointment. Once you have your short list, try on a few wedding dress styles to narrow down the silhouettes that bring out your best features and make you feel amazing.
When Is the Right Time to Get Wedding Dress Alterations?
Schedule your first fitting two to three months before your wedding, and your last fitting no later than two weeks before you walk down the aisle. Pro tip: The amount of fittings required depends on how much you're changing up the dress. Budget in a couple of extra weeks if you're adding customizations (think: reworking the bodice or adding sleeves).
Is This a Wedding Dress Quiz Only or Are There Other Style Options?
Not feeling the dress thing? We've got other options like jumpsuits too. After all, this isn't your parents' wedding. Anything you wear is gonna be gorge—and it doesn't have to involve a skirt (or white for that matter).
When Is the Best Time to Look for Wedding Dress Styles?
If you're the type who hates being rushed when shopping (us!), try to make an appointment on a weekday morning or afternoon. Saturday is the busiest day at bridal salons, so skip the crowds to get undivided attention if you can.
Wedding Planning Has Never Been Easier
Sign up for The Knot and get access to your all-in-one wedding planner.
Ready to Find the One?
Already a member?