Does Jason Statham Have a Wife? What to Know About His and Rosie Huntington-Whiteley's Relationship
The couple got engaged in early 2016.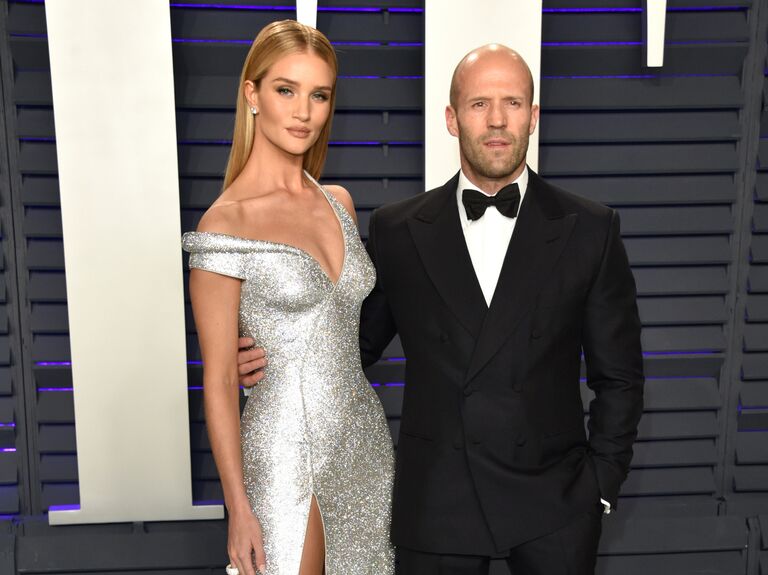 John Shearer / Getty Images
One of Hollywood's longest-lasting relationships is also its most private—Jason Statham and model Rosie Huntington-Whiteley, who've been together for more than decade now, opt to keep their personal lives very much out of the spotlight, so much so that fans are often confused as to the celebrity couple's actual relationship status. Because, as it turns out, while Statham and Huntington-Whiteley may share a child (2-year-old Jack Oscar) and have made numerous red carpet appearances together, the couple is actually not married, despite rumors that the pair had a secret wedding on New Year's Eve 2018.
And for good reason. "I think the time will come," Huntington-Whiteley, 33, told Extra in 2018. "We've been so focused on our work for so long, and Jack came along. We definitely talk about it. We're looking forward to that time. It's also not a huge priority for us; we're so happy. I think it will be fun to do it when the baby's grown up a bit and he can be involved in the wedding." So how did the incredibly photogenic couple come to be in the first place? And what do we know about the notoriously private pair's life at home?
Statham and Huntington-Whiteley Met on the Set of Transformers
Statham, a British action star best known for roles in The One, Crank, The Italian Job, Furious 7 and Lock, Stock, and Two Smoking Barrels, first met Victoria's Secret model Huntington-Whiteley on the 2010 set of Transformers: Dark of the Moon. The couple stepped out at various red carpets after that, to much commotion, but little is known about who made the first move or the ins and outs of their courtship, as both are notoriously private individuals separately, and infinitely private collectively as a couple.
When asked about their relationship during an interview with E! News in 2015, Statham, 52, joked that the couple "get drunk and float around the swimming pool" for fun. In a 2019 interview with Elle Australia, Huntington-Whiteley similarly deflected when asked about the couple's home life (update: it's not like his action movies), telling the magazine, "We just kind of get on with things. We're pretty normal—we're not leaving restaurants separately. People want to live on camera 24/7 but that's not us."
The Couple Got Engaged in 2016
In typical low-key fashion, the pair didn't announce their engagement via social media the way many celebrities tend to do these days. Instead, they simply showed up to the 2016 Golden Globes with a new accessory on Huntington-Whiteley's finger: a dazzling diamond engagement ring. Reps for the couple later confirmed that the pair were indeed engaged. Prior to their red carpet appearance, the pair were spotted vacationing in Phuket, Thailand, over the holidays, leading fans to speculate that they got engaged there, though even that detail has never been confirmed.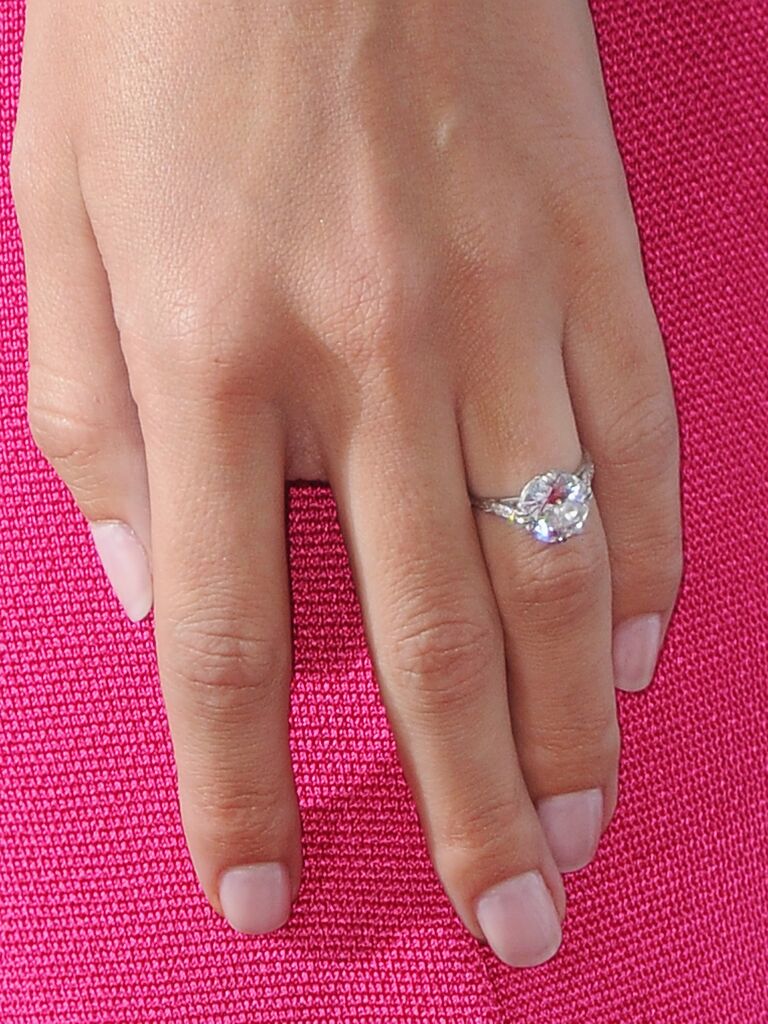 Neil Lane, who helped supply Statham with the $350,000 rose gold engagement ring, told People at the time, "Jason wanted something perfect and flawless and he kept coming back to this one. He knew it was right."
They Welcomed Baby Jack Oscar Statham in 2017
A little over a year after Huntington-Whiteley first debuted her impressive sparkler, she and Statham announced that they were expecting a child together. This time, the Victoria's Secret supermodel did take to social media. "Very happy to share that Jason and I are expecting!! Lots of love Rosie x ❤👼🏼 Photo by @jasonstatham," she captioned a photo of herself kneeling on a beach in a two-piece swimsuit. They welcomed first child, baby son Jack, into their family on June 24, 2017.
The model told Harper's Bazaar UK that she gained quite a bit of weight with the pregnancy, but dealing with her changing body helped her recognize her own strength. "Now my perception of what I thought of as feeling great and looking great has shifted," she told the magazine at the time. "I'm stronger, both physically and mentally. I feel, probably for the first time, that I'm a woman rather than a girl. It's been a really great shift to see myself in the mirror and to be OK with the imperfections."
Huntington-Whiteley Has Called Statham "The Best Dad"
Though Huntington-Whiteley and Statham tend to keep their relationship out of the headlines, even the model couldn't resist gushing just a little bit about her longtime partner, who's one of the top actors in the film industry. "[Jason is] the best dad," she told Harper's Bazaar UK. "I can't even put it into words … It's really a beautiful thing to watch." She also previously told Extra that the movie star willingly does all the parent things that many fathers might balk at. "He is very happy to get up at five in the morning and do daddy duty and let me sleep an extra hour," she said. "He's very hands-on; he's a brilliant dad. I am very lucky. He's a great partner."
In fact, one of the only times that Huntington-Whiteley has publicly shared a photo of the family of three has been in a shout out in August 2018 ahead of Statham's movie premiere for The Meg. "Dads movie premiere," she captioned the photo, in which she and Statham are all decked out in red carpet-ready attire, while baby Jack toddles toward them. "So proud of you j. ❤️."