Paul Walker's Daughter, Meadow Walker, Marries in Intimate Wedding
See her stunning engagement sparkler here.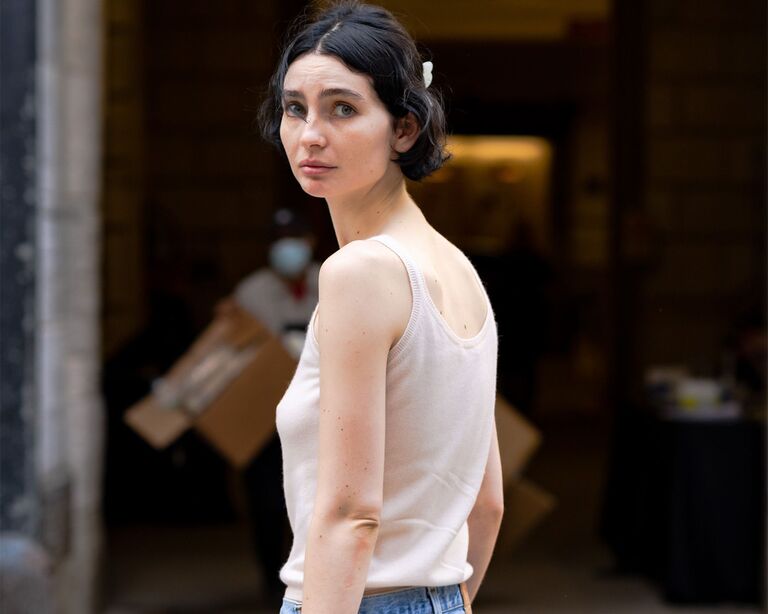 Gotham/GC Images
Actor Paul Walker's daughter, Meadow Walker, and husband Louis Thornton-Allan are married. The model, 22, and daughter of the late Paul Walker, debuted a sneak peek into her wedding on October 22. "We're married !!!!" she wrote.
In the video, the bride embraces numerous stars from the Fast & Furious franchise including Jordana Brewster and Vin Diesel. Both were close to her late father and have kept a steady presence in Meadow's life as she navigated a career in modeling in her teens. The wedding was held on the beach in the Domican Republic, and the bride looked resplendent in a Givenchy wedding dress, according to Vogue.
The wedding planning process was brief after Walker revealed her engagement in August. At the time, the Hollywood scion posted a video of herself in a pool, fresh new ring in tow. The piece appears to be a fancy-shaped diamond set on a thin band. The news was also received warmly by her father's close friends, including Brewster.
Meadow revealed her relationship with Thornton-Allan in July. She's had quite the summer after also appearing on the red carpet of the Fast and Furious franchise's latest flick, F9, which coincided with 20 years of the smash film series.
Walker's daughter was just a teen when her father passed away in a car crash in November 2013. She is now the founder of the Paul Walker Foundation, which honors her father's legacy for the greater good. She is currently appearing on more runways, including a recent modeling stint for Marc Jacobs.
"I was quite a tomboy growing up. The way I was raised, especially with my dad, there wasn't a focus on (makeup). We would do boys' activities, roll around in the mud, play soccer and just be crazy," she previously told Vogue. "I grew up with crystals in the house and I actually have my dad's entire collection, probably more than 30—including massive ones the size of a laptop—in my apartment. I've been putting them out in the moonlight and charging them for as long as I can remember."
Following her father's death, an initial custody battle emerged between her biological mother, Rebecca Soteros, and her paternal grandmother Cheryl Walker. Meadow is now reportedly estranged from her father's side of the family. Her godfather, Vin Diesel, and his kids were all present to witness the nuptials.