Nick Jonas and Priyanka Chopra Welcome Their First Baby Together
Surprise! Find out more about their marriage here.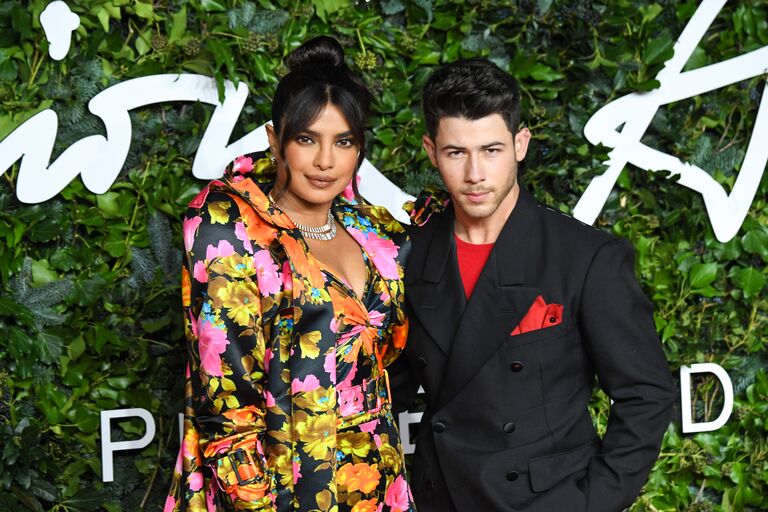 Getty Images
Nick Jonas and wife Priyanka Chopra are now a family of three. The couple welcomed their first child together via surrogate, in a social media announcement on Friday, January 21.
"We are overjoyed to confirm that we have welcomed a baby via surrogate," they said in their statement. "We respectfully ask for privacy during this special time as we focus on our family. Thank you so much."
The White Tiger star and the pop singer's announcement came as a surprise to their international following of fans. But their direct family was in on the secret all along. Both Joe Jonas and Kevin Jonas added hearts to welcome the news under Chopra's Instagram post. Actress Lilly Singh was also super excited about Chopra and Jonas' little one. Indian-American actor Kal Penn (who's engaged and planning a wedding himself), wrote: "Congratulations! Kalpen uncle is ready to babysit!"
Inside Nick Jonas & Wife Priyanka Chopra's Anniversary
The news comes after the pair recently celebrated their third anniversary. The couple memorably married in December 2018 in an elaborate multi-phase wedding celebration across Mumbai and Jodhpur, India. The festivities were lauded for spotlighting the multicultural backgrounds and faiths of both Chopra and Jonas. After a whirlwind few weeks across India, the couple then brought their nuptials and newlywed status stateside where they celebrated with much of Jonas' side of the family.
Interestingly enough, Chopra recently removed the "Jonas" from her name on Instagram, fueling rumors of a possible split. However, the stars have never been more intent on privately growing their family, as evidenced by their latest social post. To mark their most recent anniversary, Jonas even posted a sultry photo with his wife on New Year's Eve. "My forever New Years kiss," he wrote.
How Nick Jonas & Wife Priyanka Chopra Met
Chopra and Jonas both knew of each other, even before they met. But it was the pop singer's bold outreach over social media that took Chopra by surprise. They later connected, in person, in 2017, and Chopra was again taken by his demeanor. "I was shocked by his audaciousness, actually," she told People. "He held my hand, he turned me around. I was like, 'What is happening?' He was bold, confident, self-assured."
"And that was the most attractive thing about Nick and still is for me," she said. "But I was so taken in. Our courtship was such a short time. I just rode the wave because I trusted him. I'm someone who likes to have a sense of control, but he's the only one I don't feel like I need to do that with. I feel protected, calm."