Spending The Night Before The Wedding Together? Discuss!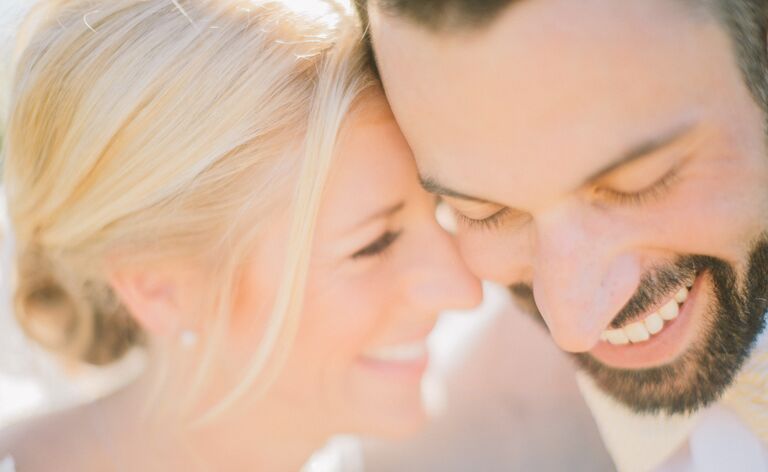 Clane Gessel Photography
The night before your wedding is different because it's the night before your wedding. The big decision lots of couples are asking themselves is whether to spend it together or stick to tradition and sleep apart.
It really is entirely up to you. There isn't a rule that says you have to but here's what's most important: that you relax. You'll want to rest up so you're totally prepared for your wedding. You're going to need all your energy for the wedding day (all that smiling and vow exchanging it honestly exhausting!). That means limiting the wine at the rehearsal dinner and going to bed at reasonable hour.
Want a few ideas? Discuss whether you're staying together the night before the wedding right here and see a few of our favorite suggestions below!
"We will probably be in out hotel room. We might go out to dinner and then come back and watch tv and go to sleep." – Jennycolada
"My MoH (best friend since childhood) and I will be sleeping at the hotel together the night before. She and I are workout buddies and she is my hairdresser as well so we'll be waking up together, working out, and getting my hair done the following morning. I imagine she and I will probably just put on a movie and go to bed early." – CamiSelene
"We did what we normally do: snuggled up together in bed, got up the next morning, and had breakfast." – Schatzi13
"We're going to watch fireworks after the rehearsal dinner, possibly go bar hop a bit (yay for a late afternoon wedding), then head back to our separate hotel rooms so I can actually sleep without his horrific snoring for one night." – Cookie Pusher
"I would really like to have a slumber party with my mom, his mom, my stepmother, my sisters, and my best friends. :) Not a real slumber party, per se. But you know, pajamas, girl-talk, maybe a few drinks and boardgames or a movie. We should be at the hotel we're getting married at the night before. So it just sounds like fun to spend some time with the girls!" -Danger+Zone
Want more? Right here!
> 5 bad luck wedding superstitions you can ignore
> Our favorite summer wedding details