Cake Designer Sylvia Weinstock Passes Away at Age 91
'Queen of Cakes' Weinstock pioneered designs for modern wedding cakes.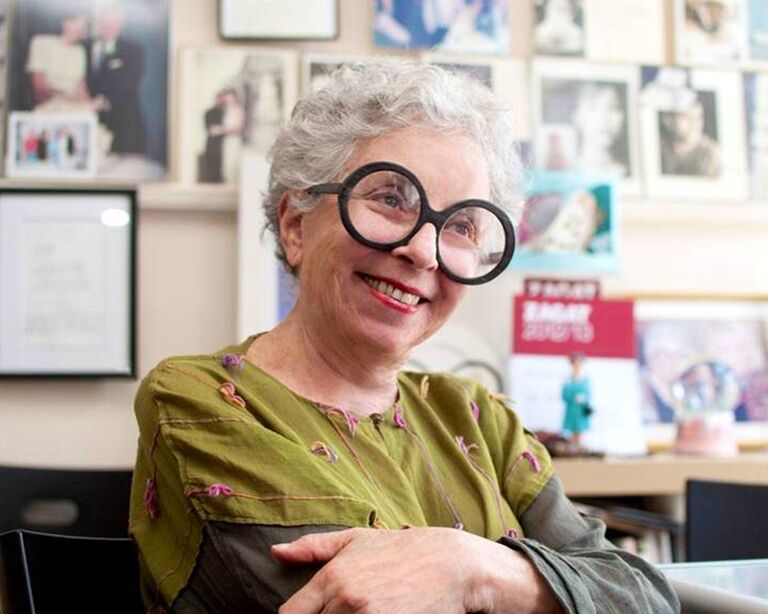 Carol Chan
Beloved cake designer Sylvia Weinstock, one of the most reputable vendors known to luxury weddings and the events industry, passed away on November 22, 2021. She was 91. "Sylvia Weinstock, the cake designer who pioneered an industry of towering, sugar-flower wedding cakes, died peacefully in her home in Tribeca, surrounded by her loving family," the family shared in an official statement to The Knot.
Weinstock transformed the way cakes were designed, especially as weddings modernized over the last two decades. She was responsible for taking simple, white, tiered wedding cakes and, instead, turning them into works of art. Reputable for personalizing each confection with vivid colors and design elements, Weinstock added incredibly detailed and intricate touches to each cake to reflect the couple's wishes and theme.
The Life of Sylvia Weinstock
Born January 28, 1930, Weinstock didn't know her destiny to become the "Queen of Cakes" until she was well into her teaching career. At age 50, she encountered a life-changing health crisis when she was diagnosed with breast cancer. (At that time, Weinstock was an elementary school teacher based in Long Island, already devoting her life to education, one of her many purposes in life.)
During her recovery, the future wedding professional and her attorney husband, Benjamin, moved to Manhattan to start their custom cake business. Weinstock's signature flowers and the process behind her works of art reflected her meticulous eye for detail. She was known for deconstructing actual flowers, petal by petal, and recreating each bloom's exact shape and size with sugar dough—all by hand. Weinstock took the industry by storm and had designed thousands of cakes over the course of her illustrious career.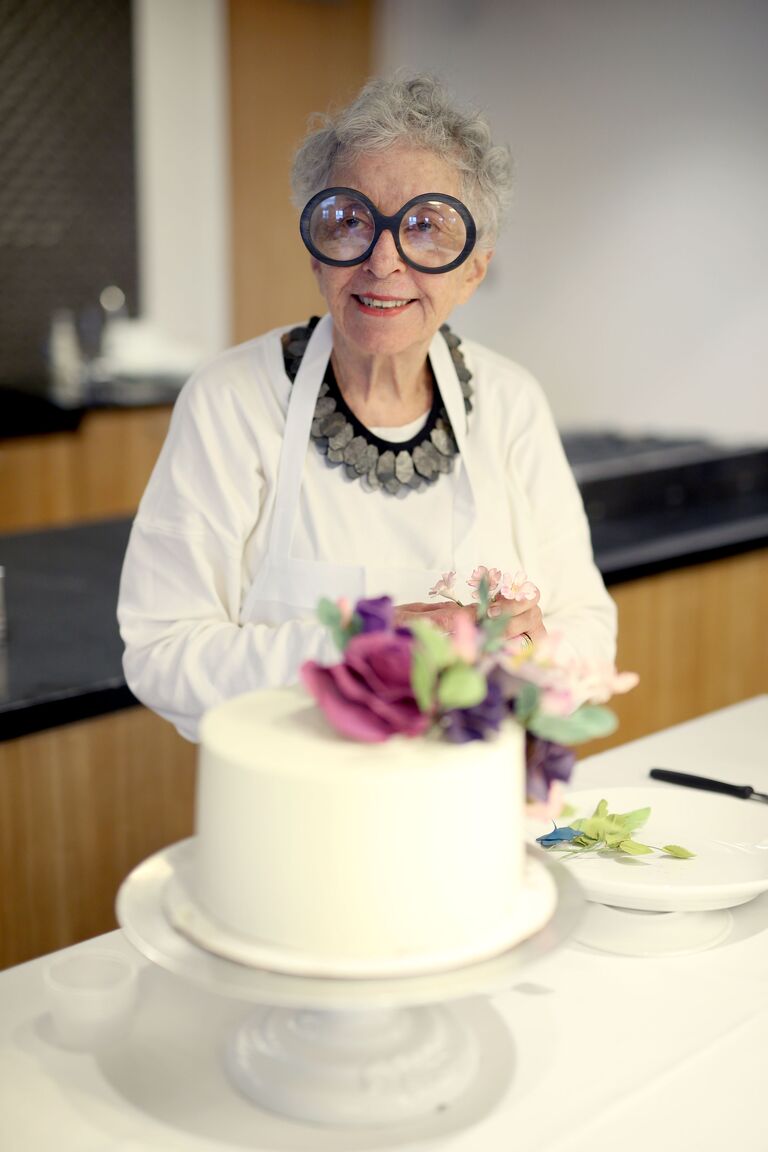 Eventually, Weinstock grew into her role as the "Queen of Cakes," where she then crafted confections for celebs like Sofia Vergara, Robert DeNiro and more. She's also had numerous TV stints, including a splashy cameo on an episode of the original Gossip Girl series; as well as guest judge appearances on Nailed It and Top Chef.

With strong opinions and unparalleled expertise, Weinstock was trusted by couples and pros throughout the wedding planning process and even after the nuptials ended. One of Weinstock's many tips was to ditch the wedding cake freezing method as the sweets wouldn't hold up after a year. Instead, she recommended foregoing the first-anniversary tradition, and to order a fresh tier in the same flavor as the wedding cake to still make the moment nostalgic and meaningful.
Sylvia Weinstock's Impact on the Wedding Industry
Beloved for her sartorial style, spunky wit and best-in-class service, Weinstock was a magnetic force and one of the most recognizable faces in events. As the top cake designer of her time, Weinstock worked closely with premier vendors in the space and celebrity couples to showcase unique and one-of-a-kind confections. An outpouring of tributes was shared November 23, among her business partners and friends across the events space, especially those who worked closely with Weinstock through the decades.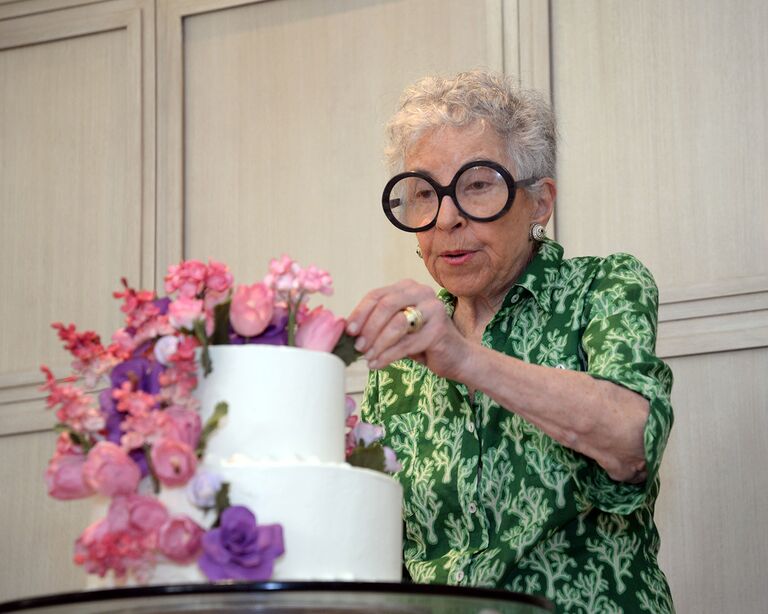 Weinstock was a longtime friend of The Knot, even designing the cake for former NFL player Devon Still and Asha Still, the couple selected for The Knot Dream Wedding in 2016. That same year, Weinstock retired to spend more time with her ailing husband, Ben, who passed away in 2018. Her decision to retire was also coupled with her lifelong focus on education, as she desired to leave a lasting legacy of inspiring the next generation of cake designers. She briefly came out of retirement in October 2021, to design a cake for Bill Gates' daughter Jennifer Gates.
"The wedding industry lost an icon," The Knot Worldwide CEO Tim Chi expressed in a tribute to the late cake designer. "I first met Sylvia in early 2016 when she hosted me in her Tribeca studio and apartment in NYC. I had the amazing opportunity to watch her team magically craft sugar flowers that looked so much like the real thing, you had to second guess whether or not you could eat them. Then, Sylvia invited me up to her living room where I had the opportunity to hear about her trailblazing journey filled with unique experiences and wisdom as she grew her brand and business through the years… We'll miss you, Sylvia. Thank you for the indelible mark you left on the wedding industry. You've inspired us all."
Along with her incredible achievements, Sylvia leaves behind her three daughters, Ellen Weldon, Amy Slavin, and Janet Weinstock Isa, her sons-in-law Keith Weldon and Barton Slavin, and her beautiful grandchildren, Ben, Dot, Hannah, Jeffrey, Dana and Evan.