Home

Cedarwood Weddings
About this Vendor
Southern Chic, Rustic Luxe, Vintage Romantic
More than a venue! Cedarwood designs and delivers romantic outdoor weddings at a picturesque 1830's antebellum farm estate with historic home, vintage barn, rolling meadows, and fresh natural spaces. Specializing in one-stop, customized, all-inclusive designer wedding packages for up to 175 guests.
Amenities + Details
Amenities
Bridal Suite

Handicap Accessible

Liability Insurance

Indoor

Outdoor - Covered

Reception Area
For more details about amenities, please message the Venue.
Barn, Waterfront, Beach, Garden, Estate, Historic Venue, Tented
Bar + Drinks, Cakes + Desserts, Destination Weddings, Food + Catering, Planning, Rentals + Equipment, Service Staff
Contact Info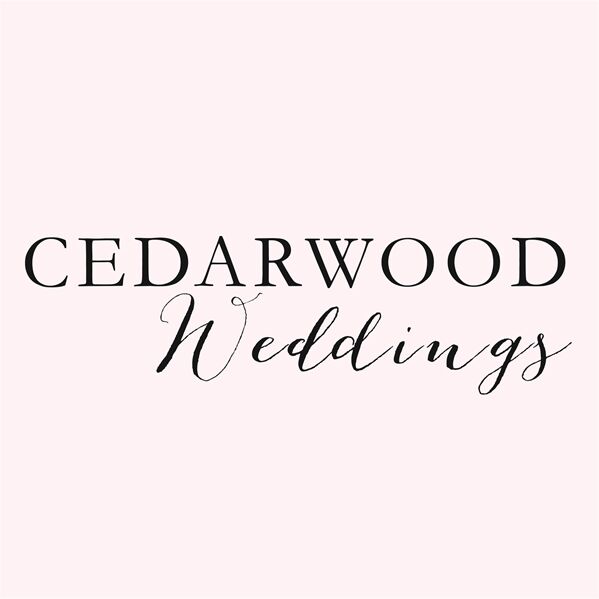 3831 Whites Creek Pike, Nashville, TN
Southern Soiree
Reviewed on

7/29/2014
Jessi R
Where to even begin?! Cedarwood is head and shoulders above any venue, period, not just in Nashville. As a born and bred Nashville girl I didn't want the "rustic"look- we wanted southern charm- and finding that in Nashville proved tough-until we stumbled across Cedarwood. The moment you step on the property it's magical. From start to finish the entire Cedarwood team took our vision and made every detail come true. They refuse to have a wedding look like any other- truly a unique event. And my goodness, the attitudes this team has! Not once did they whine or complain about my million emails, quite the opposite in fact. No detail, no question was too silly or inconvenient for them. They're a dream team! I can't begin to explain how many of our guests were blown away by our wedding. From the food to the flowers to the decor to the ease of the evening we kept hearing "wow!"s and "oh my!"s and "this is the most gorgeous wedding we've ever seen!". It's truly southern chic with no detail spared! They think of everything. Our entire wedding planning process was a breeze and so enjoyable thanks to Cedarwood. Day of was a dream- the staff at Cedarwood really allowed us to be in the moment and soak it all in because we had absolutely nothing to worry about. It's still mind boggling how they can take one idea you may have and turn it into the most stunning affair! Our guests had a blast, we were over the moon! A month later and we still have guests talking about it. Breathtakingly beautiful venue, all-star team, details for days, and every wedding is unique- why would anyone not choose Cedarwood?!
---
June 1 Wedding at Cedarwood
Reviewed on

6/18/2014
Laura G
I cant say enough good things about Cedarwood. Everyone we worked without throughout the entire planning process and on the day of was PHENOMENAL. They were all so professional and it was clear that they would do whatever it took to make sure our wedding day was perfect and I am sure they treat every wedding the same. We had a very unexpected rainstorm come in about an hour before our ceremony. The entire staff stayed much later than they were supposed to in order to make sure our entire dinner of 150 people was reset in the barn and not one guest had a clue that any of the shuffling and changes were taking place. I have heard nothing but raves from every single one of ours guests. It was a destination for 95% of the guests and I just cant express how many good things every had to say from the general feel, decor, charm, food, flowers, table arrangements, etc. You name it, it was perfect. The flower arrangements were absolutely beautiful and they took my vision and made it better than I could have ever imagined. I could write a novel about how spectacular Cedarwood is and how they made our wedding "one to remember" (as one guest put it).
---
Wedding Dreams Do Come True!!
Reviewed on

4/23/2014
Heather R
We definitely splurged and spent more than what we intended on our venue, but I must say that it was worth every penny! Without the expertise of the Cedarwood design team, we would never have been able to feel as relaxed as we were on our wedding day. We still continue to receive comments from our guests confirming that it was one of the best ceremonies and receptions they had ever attended. Cedarwood went above and beyond for us and made sure that every detail was perfect. I cannot speak highly enough of this venue and the staff who worked so hard to make our wedding dreams become a reality. Cedarwood is the best!!
---
Memorable & Unique - Country Elegance Tailored To Your Personalities
Reviewed on

11/04/2014
Mike H
I am writing this 6 weeks after our wedding and can still recall the moments, details, and setting vividly. Everything on the big day was perfect, but it was the preparation that made it easy and enjoyable for us. This review could easily be one superlative after another of how unbelievable everything was. Linda, Lori, and Marissa and their teams were amazing to work with. Here are some details to think about to make it the best day: * A Dream Come True was our caterer. Go for it. Get the Grill Station. Do it. * Jace was our DJ, and Trio Band. The ceremony songs on acoustic instruments were unreal. Be explicit in what songs you do and don't want played throughout the day. Then go ahead and break that rule. The best dance floor memories came from going against conventional wisdom that Cee-Lo and Call Me Maybe should not be played at a wedding. * Ask for help. Our wedding was a destination, so we had to rely on the Cedarwood team to give recommendations for certain things. They succeeded immensely. * Ask for garment/fabric covers for your chairs. In high humidity, the paint or lacquer gets sticky. Avoid wardrobe malfunctions. * The Lake is a good place for a First Look, but be unique. Push your photographer to the limits of creativity. The property is huge. Get a Drone and put a GoPro on it. Totally worth it, even if it blows Uncle Mortie's toupee off (this did not happen, but it would have been awesome). * Have fun. I felt like the morning of the wedding was such a breeze, that I was able to enjoy everything and everyone. Pop for the extra hour because you will want to take so many pictures. * Hiccups in the day included - sticky chairs (not a big deal), late night grill station was not in the most ideal place, I recommend having it more in plain sight so guests can take advantage (not a big deal), 11:30pm curfew (can't really change that, but we could have pulled a Lionel Richie - All Night Long). As you can see, I had fun on the day, and the team made it fun throughout the process. Yes, it takes a lot of patience and work, but it was all worth. Since I live in Chicago and know no one in Nashville, I probably won't be back until a big anniversary or you invite me as a guest. Enjoy!
---
Rustic Chic June 2013
Reviewed on

10/15/2014
Angie H
Exceeded all expectations. We still get rave reviews after a year :-)
---
A personal, stress-free wedding!
Reviewed on

10/02/2014
Hannah R
I am from out of town, but my now-husband and I knew we wanted to have a destination wedding in Nashville, TN. Going just by websites is not an easy task, but Cedarwood's all-inclusive aspect and pure beauty made it hard to compare any other venue. I had made a few calls to Cedarwood over the next few weeks asking questions about the venue, pricing, and generally their whole wedding process. Every time I called, everybody was so nice, patient, and understanding of this big decision we had. When we decided to book, our next task was going down for the annual style show and food tasting. We took my parents as well as my husband's parents. It blew all of our minds! Not only was the venue as gorgeous as it is on the website, but everybody was just as helpful and hospitable in person! The next day we met with our wedding coordinator, Marissa. She is an angel! She, Karen (the amazing florist), my husband, and I sat down and went through every detail and got everything worked out in about 4 hours. Marissa really got to know us, who we were, and what style of wedding we were going for to a tee. All of the DIY projects we wanted to do were totally fine with her, and she encouraged us to make our wedding with as many personal touches as possible. She even helped me with the surprise Groom's cake. It was absolutely wonderful only having to go through one person. Marissa was so prompt with every question I had for her. I always hear horror stories of brides/ bridal party members saying "today I have to call the baker, the florist, the dj, the linen company, etc..." and not having to do that really made the whole wedding planning experience so much fun! On the day of our wedding, Marissa made sure I literally did not have to life a finger for anything! No worries, just enjoying our special day together and soaking it all in. She made sure we were on time for everything we wanted to get done (pictures, cake cutting, dances, send off), so I didn't have to think about anything other than enjoying our time with our guests. I would not have done our wedding any other way!
---
Far Exceeded Expectations
Reviewed on

10/02/2014
I am a planner. I love to make sure every detail is sorted out and nothing is left untouched especially when it came to planning my wedding. My husband and I wanted a destination wedding which I knew would be hard during the planning stage unless I found professionals I truly trust. Cedarwood's staff proved time and time again to be available and attentive. Marissa and Lori were incredibly patient with me and always reassured me throughout the whole planning process. And when our wedding day came, the execution of the design and flow of our wedding blew me away! It was more than I ever imagined and all our guests had nothing but compliments about our wedding and Cedarwood. Thank you, Cedarwood, for making my dream come true!
---
Perfect wedding
Reviewed on

10/01/2014
Erin T
I could not have asked for a more beautiful wedding. The grounds are absolutely stunning. The staff is phenomenal, professional and fun. They handle everything and make it all too easy. I truly got more than I expected.
---
The perfect wedding venue!
Reviewed on

9/08/2014
Katy K
Cedarwood is every bit as good as all the other reviewers have said. We were married there in August 2014 and the whole experience leading up the the wedding was so painless. The staff is great at communicating and they're always open to accommodating any requests. On the day of the wedding, the flowers and decorations were more perfect than I could have imagined. The whole event was everything I envisioned and more. The grounds were immaculate. The barn cocktail hour was so cozy yet bright. The cake, dessert table, and memorial table were all styled PERFECTLY. They really thought of every single detail. On the day of our wedding, guests were coming up to us marveling at how beautiful and fun everything was. Many of them told us that it was the best wedding they had ever been to and I know they really meant it. I'm still getting emails from people talking about how incredible of a day it was. If you want to have a wedding where every aspect is top-notch, but you don't want to have to deal with a million vendors to achieve that, then Cedarwood is definitely the place for you.
---
Unbelievable Talent- all under one roof!
Reviewed on

8/24/2014
Allyssa B
We fell in love with Cedarwood before we even took a tour. The team at Cedarwood is impeccable. From our design session with Linda and Lori to our wedding director meeting with Marissa, the service and attention to detail is unbelievable. Our wedding turned out to be everything we could have imagined and more. They took our visions and ran with that and it showed! On the day of, the staff was so helpful and kept us exactly where we needed to be when we needed to be there. I never once worried about the next "thing" that needed to happen. Marissa or Lori just grabbed Wesley and I and took us there. If you want a stress free, fun experience- choose Cedarwood! My biggest advice to other brides is to know what you want. I had a Pinterest board that told it all. Cedarwood is the best!! -Wesley and Allyssa
---
Exceeded my expectations
Reviewed on

8/14/2014
Diana C
Lori and Christa were PHENOMENAL! Words can't describe how beautiful and perfect they made my wedding day. The decor was more than I had asked for and could have imagined!
---
The perfect, individualized wedding experience!
Reviewed on

8/12/2014
I cannot say enough about how hard Marissa, Lori, and the entire Cedarwood staff worked to make my wedding day completely unique and perfect for us. Unlike many brides, I was never able to come up with a "theme" for my wedding. I wanted a day that was part whimsical, rustic, elegant, natural, vintage, country, and romantic. Seriously -- I was all over the place. Regardless of my scattered focus, the staff at Cedarwood made every detail I had ever mentioned in our meetings come to life on our wedding day. They took my scattered vision and honed it perfectly for our personalities! When it came to wedding style, they definitely know me better than I know myself. Concerning their customer service, the planners at Cedarwood are second to none. My emails and calls were always responded to quickly, and each of my requests was handled efficiently. On my actual wedding day, Marissa and Lori kept our day running so smoothly. I can confidently recommend Cedarwood to any bride and groom who want a competent, friendly, professional team to give them the best wedding possible.
---
A Perfect Wedding!
Reviewed on

8/05/2014
Cedarwood was absolutely wonderful! It was a perfect day! The venue was beautiful, as were the flowers, the many decorations, and the live wedding music. My daughter and her fiance' met with a wedding planner/director for several hours to decide on every detail of the wedding/reception, from scheduling to colors and specific varieties of flowers, the wedding/reception style, the decor (there were many fine details), and a fantastic dinner! Through the thoughtful and organized assistance of their wedding planner, my daughter and her fiance' were able to make the wedding uniquely their own. This was a destination wedding for everyone, and it was so helpful to have Cedarwood take care of virtually all the details. My wife and I highly recommend Cedarwood Weddings to anyone searching for a wedding venue.
---
Rustic beauty at it's best!
Reviewed on

11/12/2013
Sandi G
The Cedarwood team is simply amazing! Whatever your vision, they can bring it to life brilliantly. They are professional, efficient, and communicative. This all inclusive venue made my life a million times easier preparing for my wedding. I can't sing their praises loud enough! Simply stunning!
---
Amazing garden wedding at the Historic Cedarwood
Reviewed on

6/21/2013
Nichole P
I am from out of state and fell in love with Cedarwood from the pictures, but then seeing it in person and meeting the staff completely won me over. The full planning process was handled beautifully and I was beyond amazing on how everything was pulled together on my wedding day. Everything was professionally planned and so stress-free during the wedding that it gave us all the opportunity to really enjoy the moment. Lori, Erika and Kortni took me through the full process and are incredible to work with. They partnered with me to make sure that my vision I had was brought to life and no detail was overlooked - and it was!!! Amazing!!! Thank you ladies for making our wedding completely perfect!!!
---
Cedarwood
Reviewed on

5/01/2013
Lesley V
I can't say enough good things about Cedarwood. My wedding was absolutely perfect! Cedarwood ensures all of the small details are taken care of, I didn't have to worry about anything. My wedding coordinator, Kortni made my day wonderful. From the details in the decorations to the movement of guests from one area to the next, everything was top notch. Cedarwood works with excellent vendors to ensure the food is exceptional and the cake is outstanding. I would recommend Cedarwood to every bride within, near, around or out of state, they will take care of you.
---
Wedding of my dreams!
Reviewed on

9/12/2012
Megan J
I would highly recommend Cedarwood to any bride. The venue is absolutely gorgeous, and the staff made the planning process a breeze. They took care of contacting all vendors, we just made the decisions and they made it happen! We had the wedding of our dreams with no stress thanks to Linda and the Cedarwood staff.
---
Flowers
Reviewed on

6/26/2012
Danielle M
The flowers used for my wedding were absolutely beautiful! I did not really know what I wanted specifically, but I gave the florist my color scheme and a list of a few things I did NOT want, and she created the perfect set of flowers! They were also flexible with the package to accommodate our budget, which we were so thankful for!
---
Wedding Planning Perfection!!!!!
Reviewed on

11/09/2011
Audra S
If I had to plan my wedding a million times over, I would choose Cedarwood EVERY time. This is the MOST incredible wedding venue you could ever dream up. My new husband and I have been overwhelmed by the response from our friends and family who attended. We have heard "that was the most beautiful wedding I've ever been to" from most of our guests. As a busy professional, I was worried about having the time to plan an elaborate wedding, but Cedarwood made it seem like a cakewalk. With just TWO planning sessions (about 4 hours total) they streamlined my vendor selections. The flowers, cake, catering, invitations, programs, ceremony musicians were all included and all were TOP NOTCH. They took my inspiration boards...and not only pulled them off....but improved on them in a breath-taking way. The first hour upon arriving at the site on my wedding day (the grounds and the house are STUNNING!!!!), I kept whispering "oh my goodness! look how beautiful!" It was so gorgeous and surreal, I couldn't help but feel that I was crashing someone else's wedding...thus the need to whisper. :) I was most pleased to see that "personal touches" I wanted to include where done in the most ELEGANT way. Christa, the wedding director at Cedarwood, is like the jedi master of weddings. They coordinated with our audio guy, videographers, photographers, limo (who we hired independently) and made sure they were on their A-game too. Everyone's calm disposition helped me enjoy my day and relax. It ran like clockwork and Christa made it seem effortless. We had a *huge* wedding party (22 bridal party members and huge extended families) and she helped us get amazing photos in a "snap." Most people say your wedding day will be a blur, but Cory and I enjoyed every minute because Cedarwood took the reigns and allowed us to soak up our special moments. Cedarwood is an "Eden" of wedding planning--- if you are looking for perfection---you've found the RIGHT PLACE!!!!!
---
Wedding of my dreams
Reviewed on

10/22/2011
Tiffany P
every little detail was amazing. People continuously told us our wedding looked like a movie wedding!!!!
---
Amazing
Reviewed on

10/18/2011
Katie P
Cedarwood is worth every.single.penny. They are AMAZING at what they do. You only get married once (hopefully).....do it at Cedarwood.
---
Historic Cedarwood
Reviewed on

7/20/2011
Sara R
Wonderful atmosphere, great venue, beautiful surroundings, professional wedding planners, gorgeous flowers and perfect vibe for everyone.
---
Send Message