Home

Kevin Smith Transportation Group
About this Vendor
Philly's most luxurious wedding transportation
Kevin Smith Transportation Group is a luxury limousine and transportation service based in Collegeville, PA. Our goal is to work with each and every one of our clients to ensure that they receive the exact vehicle and experience that they want, while also designing a wedding transportation plan that fits within their budget. With party buses, shuttle service, and stretch limousines, as well as town cars and SUV's for those special clients, our diverse fleet and dedicated staff will do everything possible to help make your wedding a memorable experience.
Details
Rehearsals + Parties, Wedding
Limousine + Sedan, Shuttle Service, Transportation
Contact Info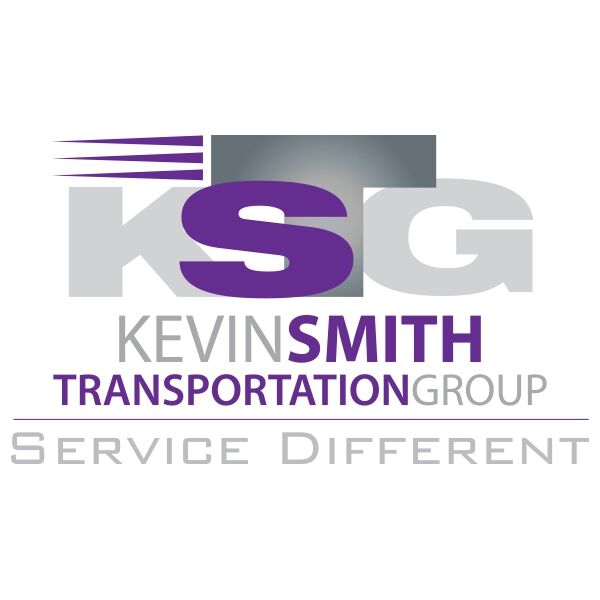 Reviewed on

9/13/2016
I cannot say enough good things about this company. From start to finish everything was perfect. The booking receptionist was super helpful and friendly. Our driver Chris was awesome. He drove us around to all the places we needed to take pictures, he was on time for everything,... Read More was super nice and very professional. They gave us a complementary bottle of champaign with flutes, and a sign for the limo as well. We couldn't have asked for anything betting for them, I would highly recommend them!
---
Reviewed on

3/12/2018
Allie C
I had a million questions and every question was answered. I took a long time to make a decision, but the staff was phenomenal. I booked KSTG after seeing on facebook that another friend used them for an event and decided to give them a try. I would definitely recommend them to... Read More anyone looking. If we do another event in the area we will be sure to contact first!
---
Reviewed on

2/09/2018
Ana R
We booked KSTG for a bridal limo and a party bus for our wedding party at the recommendation of our reception venue. My only regret is that I never got to see the inside of the party bus (I heard awesome things about it!) but the limo was amazing! The driver was so polite and... Read More professional, and he got us where we needed to go in a timely manner. On our way to reception, they served complimentary champagne for my husband and me in etched flutes with our names and the date, which was a sweet touch. The booking process was super simple and stress-free. We would definitely recommend KSTG to anyone who needs transportation services for their wedding!
---
Reviewed on

1/18/2018
Kelli M
I'm really struggling with this review because during the whole planning process, KST was nothing short of spectacular. They were so helpful, courteous and very organized. The day of the wedding felt very chaotic and ended horribly. We got married on 12/31/2017, a very busy,... Read More cold night. The shuttle driver - Anton - drove the bridal party to the venue first around 3:30 p.m. On the way there, he drove by the venue and had to turn around (even though he had GPS on and we were telling him to turn, he just kept driving). Then, he was late picking up the family for photos. Then, he was late again bringing the second shuttle of guests to the ceremony so we had to start the ceremony 15 min late! Then, at the end of the night, the shuttle was supposed to take anyone who wanted to leave the venue early (11:30 pm) back to the hotel and then return to the venue for when the wedding was ending at 12:30am and take a FULL BUS back to the hotel until all the guests were back at the hotel. We found out - around 12:45am - he was in the middle of taking FOUR PEOPLE back to the hotel (15 min away from the venue). I cannot tell you how completely humiliated and embarrassed my husband and I were standing there waiting with about 50 people, for the shuttle to come back while the venue staff was cleaning up the wedding. I was completely mortified. We called and called and no one answered. Finally, someone did answer (keep in mind my husband had to call them - I'm sure that's exactly how he wanted to end his own wedding, on the phone arguing with the shuttle company), and told us that they would not send a second shuttle to accommodate the wait and if we were going to go past 1:30am, we would be charged. The guy also laughed at/mocked my husband. I had to drive back to the hotel with my father-in-law while my husband took an Uber with 4 other guests to make sure the rest of our guests were on the last shuttle back. I have to say it was such an awful end to the night.
---
Reviewed on

12/16/2017
This review is a little late. I used them in the Spring but just booked them for airport transportation and remembered I never gave them a review. Booking was easy. We used one of their stretch limos which was beautiful. Very clean, driver was really good. Amazing how a... Read More great driver makes things so much better. I highly recommend them and have actually booked other services with them twice since the wedding. Ask for Julie or Adam when calling in. Both are super nice.
---
Reviewed on

12/16/2017
I just booked with this company. Allie and Julie were awesome. Very responsive. The best part was they knew my contacts at the hotel and the country club. when I called them for references, they couldn't be more excited we were going to use Kevin Smith Group. Great feedback... Read More when you are booking a service you are not familiar with. Can't wait to use them.
---
Reviewed on

12/16/2017
Kevin Smith Group handled our wedding this past October. We had an amazing experience. They handled shuttle service for our guests from the hotel to the reception and back and also did our bachelorette party in the summer. Their Party Buses are amazing and their team is great... Read More to deal with. No reason to even consider anybody else if you need transportation.
---
Reviewed on

12/11/2017
Nicole N
Although my now-husband and I did not personally take the shuttles at our 11/11/17 wedding, we heard nothing but positive commentary from our wedding guests! The company was friendly, punctual and easy to work with. It was great to have one less concern on our plates and we... Read More would definitely recommend their services!
---
Reviewed on

11/28/2017
Peter L
My now Mother-in-Law arranged all of our transportation services. She found Kevin Smith Transportation Group on The Knot and they were amazing. They even picked up our photographer the morning off when her car broke down. Above and beyond! I highly recommend them.
---
Reviewed on

11/27/2017
Sarah W
I worked with Adam on our transportation plan. He handled everything to perfection. The day went off without a hitch.
---
Reviewed on

11/21/2017
Daniel B
I was assigned two tasks for the wedding and transportation was one of them. Let me tell you, I had the easy one. I called 4 companies. Only Kevin Smith Group called me back and they were awesome. They handled all of the details, giving me the answers to questions I didn't... Read More know I had. Ironically, both our venue and our hotel also recommended them so clearly they are doing something right. Thank you to the entire team at Kevin Smith Group. You made the day perfect and my wife gave me all of the credit!
---
Reviewed on

10/10/2017
Mia B
My husband and I used Kevin Smith Transportation for our ride down to the airport for our destination wedding. We also used them for our trip back from our honeymoon and both experiences were great! The driver Chris was fantastic. He knew the fastest way to the airport to avoid... Read More rush hour traffic and was super friendly. The limo itself was beautiful- color changing lights, music, and they even had champagne waiting for us as a congratulations. Wedding planning can be stressful but KSTG made the transportation planning very easy for us. I would definitely recommend to anyone!
---
Reviewed on

6/29/2017
Brittany K
Amazing!!!! From the start of planning with Adam to the actual day of service, everything was amazing. The drivers were super kind and patient when our wedding timeline ran behind. The champagne and engraved glasses were the highlight of my wedding morning- it was so thoughtful... Read More and such a nice surprise that I wasn't even expecting at all. That gesture really started to help me feel bridal on our big day. Can't wait to work with you guys again for our next event!
---
Meet The Coordinator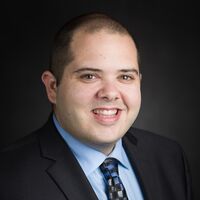 Adam Sitsis
My name is Adam Sitsis, I am the Wedding Coordinator here at KSTG. Your wedding day is one to be cherished and remembered forever. I'm here to make sure we get you there safe, on time, and in luxury.