5 Insanely Gorgeous Photos From Aly Michalka's Wedding You Haven't Seen Yet
If you were looking for the most romantic wedding inspiration ever, take a gander at former Disney star Aly Michalka's flawless wedding photos (and her lilac wedding dress!).
by Ivy Jacobson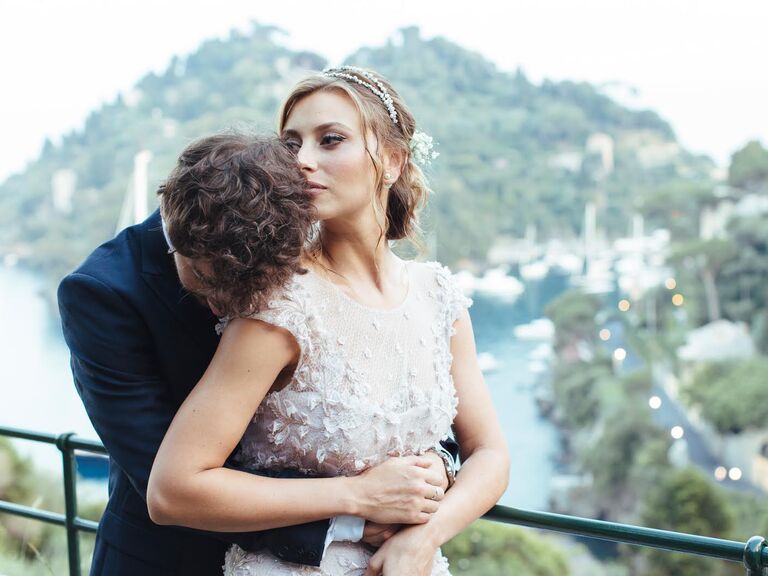 Flawless is pretty much the only word that fully encompasses Phil of the Future alum Aly Michalka's wedding. When the actress wed director Stephen Ringer last weekend in Portofino, Italy, we saw enough candid snaps from Instagram to know that this was the romantic wedding your Pinterest board was waiting for. But until we saw the newlyweds's official photos from their wedding photographer, Elliot Ross of Elliot Ross Studio, we didn't quite know what we were in for.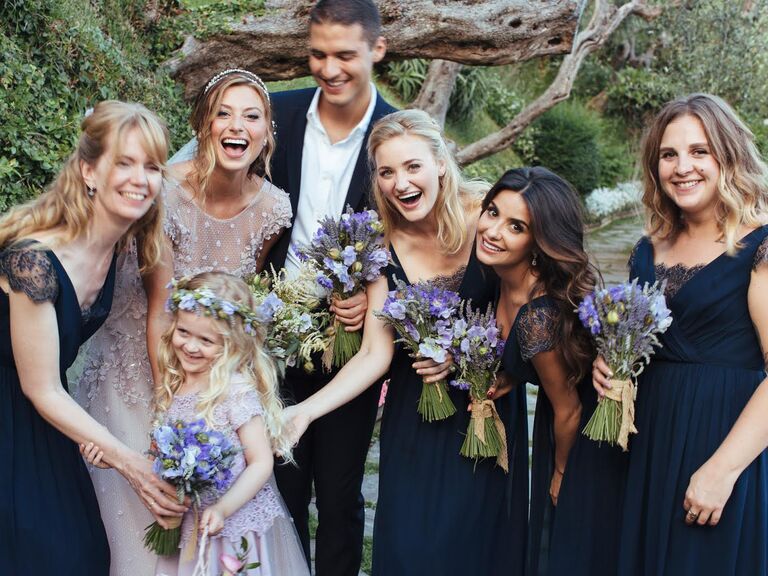 This pretty candid shows off Aly's color scheme -- lilac and lavender bouquets to match her wedding dress, plus navy for the lace cap-sleeve bridesmaid dresses from BHLDN.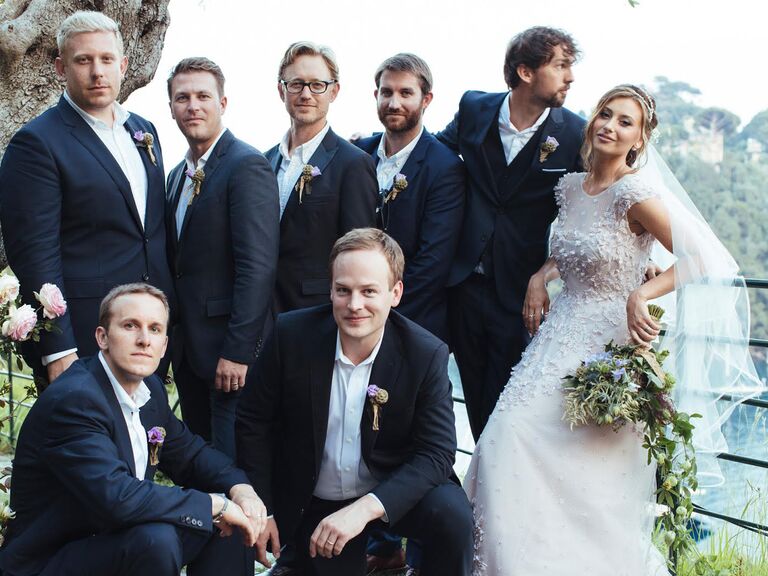 Aly may look like just one of the guys here, but don't let her casual pose fool you. She's just good at looking nonchalantly radiant in Monique Lhuillier's lilac Primrose wedding dress, Dior pearl earrings and the dreamiest veil like it's NBD. But it is. It so is. (Stephen looks equally sharp in a a navy suit by The Kooples.)
Sister love! The bride and her maid of honor AJ Michalka take some time to stop and smell the bouquets in this beautiful black-and-white shot.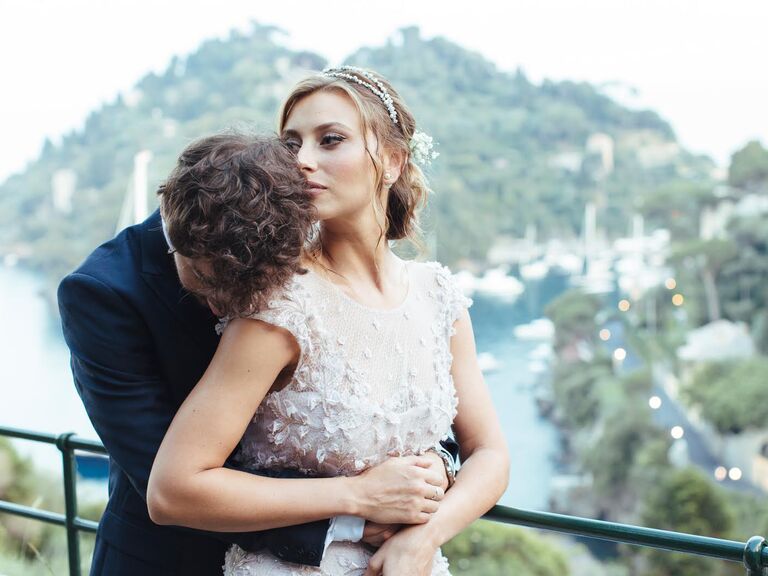 Is anyone else getting a Romeo-and-Juliet-on-the-balcony vibe from this romantic photo?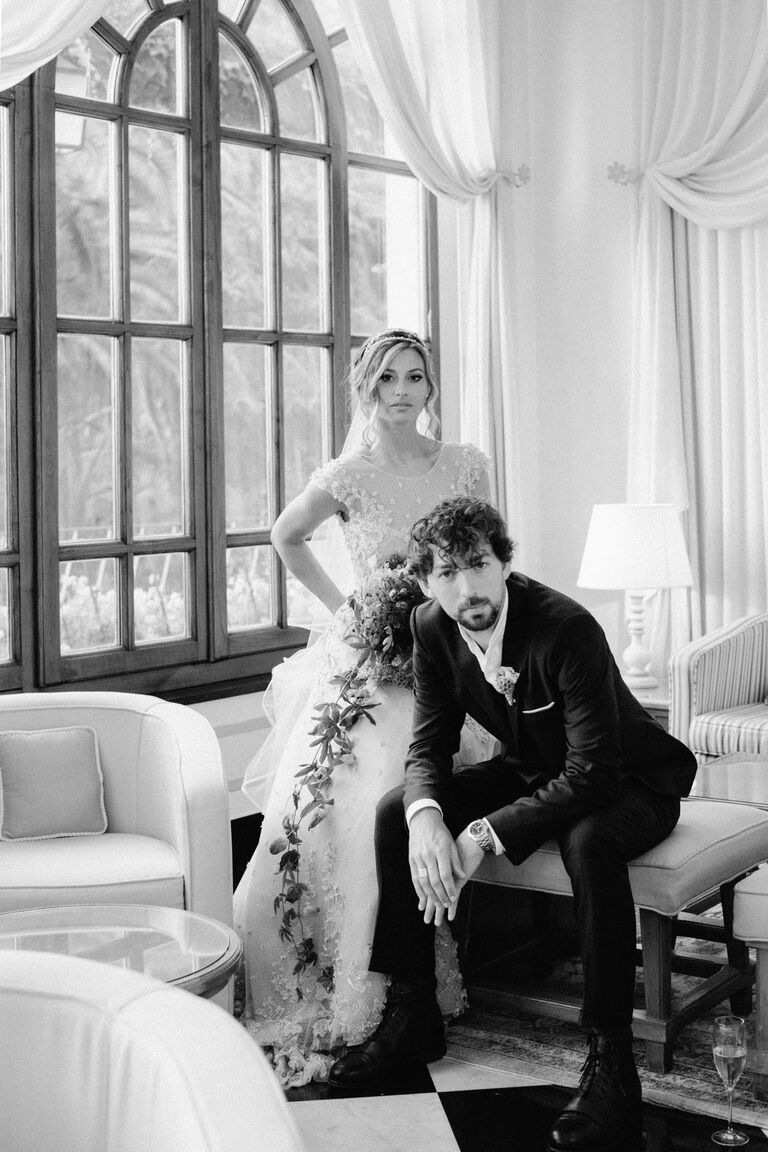 There are wedding portraits -- and then there are wedding portraits. And Aly and Stephen lived happily ever after!