9 Secret Celebrity Weddings We Hardly Know Anything About
The words "surprise" and "secret" are popping up more and more when it comes to celebrity weddings—so much so, in fact, that we had to take a look at nine A-list nuptials and their details, which are still a little fuzzy.
by Ivy Jacobson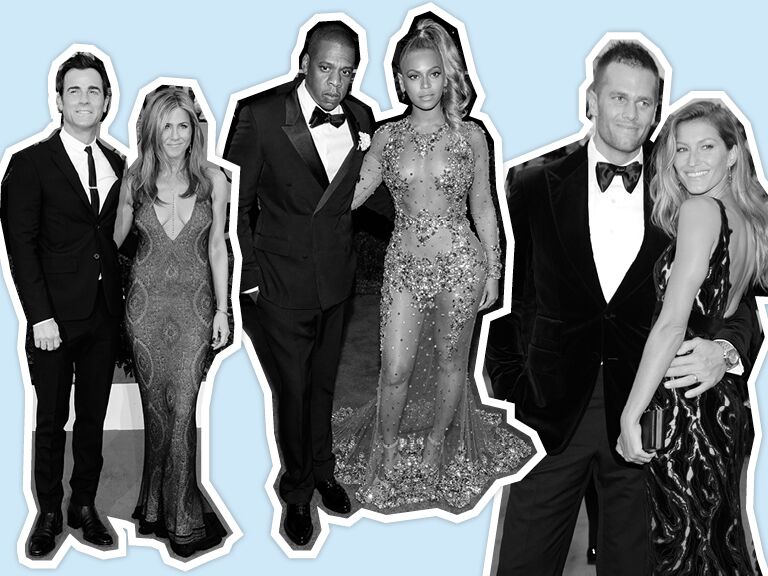 Remember how gorgeous Jennifer Aniston looked in her dress when she wed Justin Theroux? Or how much fun Anne Hathaway's reception looked? Yeah—neither do we! As a recent slew of celebrity weddings have been so private and hush-hush that we haven't even seen a blurry paparazzi shot of the couple, celebrity event and wedding planner extraordinaire Jes Gordon of jesGordon/properFUN tells The Knot the simple reason why.
"They want their privacy now more than ever," Gordon says. "There's a difference between the idea of a new celebrity wedding and the old style where wedding photos are all over magazine covers. With high profile marriages sometimes ending in divorce, plus wanting to protect any children they might have, they just don't want to be public about it. Plus, celebrities don't always want to spend a ton of money on an over-the-top wedding."
And yes, even though a low-key celebrity wedding is still likely to cost more than $31,213, the average cost of a wedding in America in 2014, lots of A-list couples have opted for a secretive affair instead of a three-day wedding extravaganza in Italy (ahem, George Clooney). From at-home ceremonies to courthouse celebrations, here are nine celebrity weddings that took us by surprise.
Jennifer Aniston and Justin Theroux

Kerry Washington and Nnamdi Asomugha

Anne Hathaway and Adam Shulman

Cameron Diaz and Benji Madden

Jessica Alba and Cash Warren

Mila Kunis and Ashton Kutcher

Scarlett Johansson and Romain Dauriac

Gisele Bundchen and Tom Brady