Inside Brenda Song and Macaulay Culkin's Relationship
Here's what to know about the couple.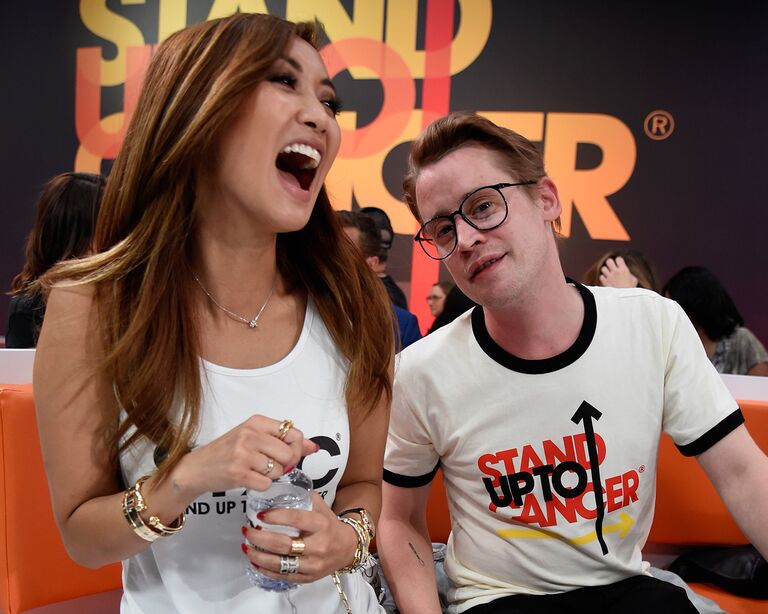 Kevin Mazur / Getty Images
Brenda Song and Macaulay Culkin are among Hollywood's most mysterious couples. The couple, who welcomed their first child in April 2021, are engaged and planning a wedding. People confirmed the engagement status in early 2022 after Song was photographed wearing a diamond engagement ring while running errands in Beverly Hills.
The Home Alone actor and the former Disney Channel star have shared a busy year. They welcomed their son, Dakota Song Culkin, in early April and revealed the new addition to their family exactly a week later to Esquire. "We're overjoyed," the couple declared in a statement. The child was born on Monday, April 5, 2021, in Los Angeles. He also happens to share a sentimental name with his late aunt, Dakota Culkin, who passed away at age 29 after being struck by a car.
How Brenda Song and Macaulay Culkin Fell In Love
It's the first child for both Song and Culkin, who first started dating in 2017, after meeting on the set of the film Changeland. Prior to Song, Culkin was in a long-term relationship with actress Mila Kunis, who went on to marry Ashton Kutcher.
In a 2020 cover story with the same mag, both Song and Culkin shared intimate snippets about their otherwise low-key lifestyle. "You can't be around him and not be happy," the Social Network actress said. Added Culkin of his partner: "I was waiting for the other shoe to drop… No—sometimes it's just good."
At the time, both were hopeful about expanding their family. "We practice a lot," Culkin commented.
Though largely private about her relationship especially on social media, Song took to Instagram in summer 2020 to commemorate Culkin's 40th birthday. "I could sit here and write endlessly about how wonderful, kind, loving, genuine, loyal, honest, brilliant and hilarious you are, and how grateful I am that I get to share and do this life thing with you," she wrote. "But firstly, that would take me an eternity and secondly, you won't even see this because you don't ever use instagram. Hahaha. My unicorn that I never thought could exist, I am luckiest person in the world because I am loved by you."