Dynasty's Elizabeth Gillies Marries in an Intimate Minimony After COVID Postponement
The couple had a big reveal a month later.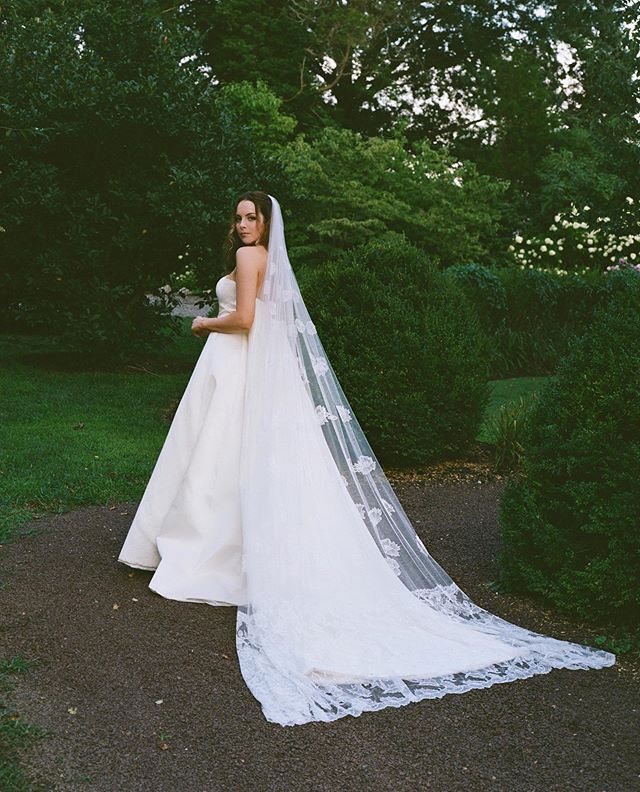 Elizabeth Gillies / Instagram
After postponing their spring 2020 wedding, Dynasty actress Elizbaeth Gillies and husband Michael Corcoran quietly married in a minimony four months later. The couple, who unveiled the first images from their wedding on September 16, waited well over a month to announce their newlywed status after making it official on August 8, 2020.
Gillies, 27, took to Instagram to share intimate snapshots captured by her photographer Emily Lipson. The minimony itself was held outdoors on a New Jersey farm surrounded by lush greenery and brilliant floral displays. As part of her big reveal, the actress captioned several photos with her wedding date of "8•8•20," as she also posted more intimate moments from the day, including a sweet image of herself curled up to her husband.
Gillies and Corcoran, like so many COVID couples in 2020, had to postpone their original date of April 25, according to Vogue. They had planned to marry at the St. Regis in Atlanta, but later pivoted their plans as the coronavirus upended their plans too. "Once we saw how dire the situation was, we knew we had to postpone," the bride told the magazine. "It was a no-brainer for us. Aside from the obvious travel and crowd restrictions, it didn't feel right to be celebrating in such a big way when there was so much going on in the world. It would have been in poor taste to burden people by asking them to risk their lives to come to our wedding. There were more important things to focus on. Our wedding could wait."
"It really focused everything down to what matters in life," noted the groom, a producer. "A big, extravagant experience in the middle of a pandemic didn't make any sense."
It was important to the couple to still celebrate their original date. Eventually, they decided to marry in a minimony on August 8. "Initially, we planned on postponing a year," the singer said. "Then, as time went on, we decided a big wedding was no longer something that made sense for us. The virus really put things into perspective. That being said, we did want to get married as long as it could be done in a safe and intimate setting with a group that we trusted."
The pair landed on a Colonial-style venue called the Inn at Fernbrook Farms in New Jersey, where the bride was raised. Since flying to the wedding from Atlanta, where they now live, wasn't an option, the couple drove a giant "Class A RV" up the highway from Georgia to Jersey.
"We got tested before we left and quarantined with my family for two weeks before the wedding," she told Vogue. "With everything going on, it felt so nice to be in my childhood home with nothing to do but relax leading up to the big day. We cooked and took the dogs for long walks and really just enjoyed each other's company. It felt good to slow down. Overall, we were very fortunate to be able to safely spend this time with family. It was incredibly special."
Gillies, best known for her role on CW's reboot of Dynasty and Corcoran, a composer, dated for six years before getting married.