Get Inspired by This Chic Farm-to-Table Bridal Shower Luncheon
The farm-to-table movement inspires a locally sourced soiree filled with fresh décor and stunning florals.
by Andrea Fowler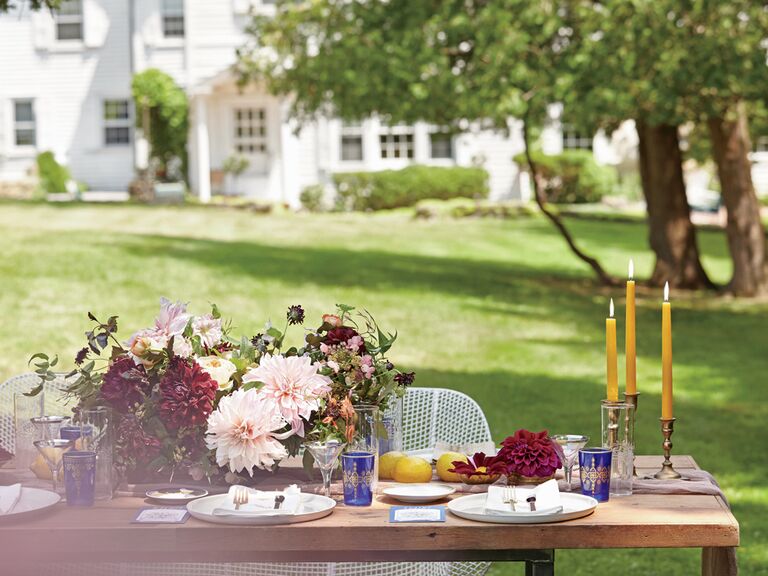 Influencing more than just restaurant menus, farm-to-table is becoming its own movement in the wedding world too. Sourcing local goods, whether it's wildflower centerpieces or cakes from a neighborhood bakery, ensures your bridal soiree will have the most vibrant decorations and the freshest food possible. You may be surprised to find how many local farms are expanding their businesses with eat-in dining or direct sales to their customers. New Jersey's Meadowburn Farm set the scene for this eclectic yet stylish bridal luncheon, designed and styled by Lyndsey Hamilton Events.