Bachelorette Katie Thurston Ends Her Engagement
The former season lead made the announcement in October 2021.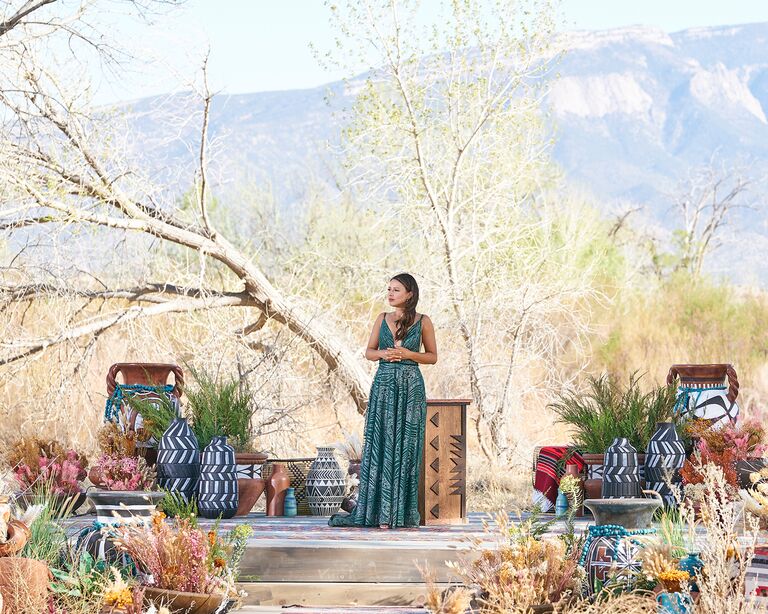 ABC / Craig Sjodin
Bachelorette Katie Thurston's season winner was Blake Moynes, and their engagement is now over. The season 17 lead of the franchise and Moynes made their public debut after a rather rocky season ending that aired in March 2021. On October 25, the former franchise face took to Instagram to reveal her engagement was off.
"It is with mutual love and respect that we have decided to go our separate ways," she wrote. "We are so grateful for the moments we shared together and the entire journey that has unfolded this year, but we ultimately have concluded that we are not compatible as life partners, and it is the most caring choice for both of us to move forward independently. We ask for kindness and privacy as we both navigate this transition. Both of us will forever want the best for one another and ask you to please support us in our decision."
The same statement was shared by Moynes, who posted a photo from the After the Final Rose Special to his social media page.
About Katie Thurston's 'Bachelorette' Season
Thurston's season took an interesting turn after two of her four finalists self-eliminated. Her final two remaining suitors included Justin Glaze, who was promptly sent home, leaving Moynes as the final rose recipient. "My heart officially belongs to Blake," the Bachelorette said leading up to her decision.
There was, however, some hesitation when viewers witnessed a deeply uncomfortable conversation (even involving the phrase, "That's cute") between Katie's Aunt Lindsey and Moynes. Moynes then selected the ring, but not without slightly balking during the process of picking a piece (with Tayshia Adams leading the process, of all choices). "Sitting here, I'm very unsure and uneasy about the decision that I'm going to make," he paused. "I love Katie. I love her a lot, but the 'I love you' that comes with a ring is just different."
Ultimately, the final suitor felt assured in his decision to propose and the season ended with just that: an engagement between Bachelorette Katie Thurston and winner Blake Moynes.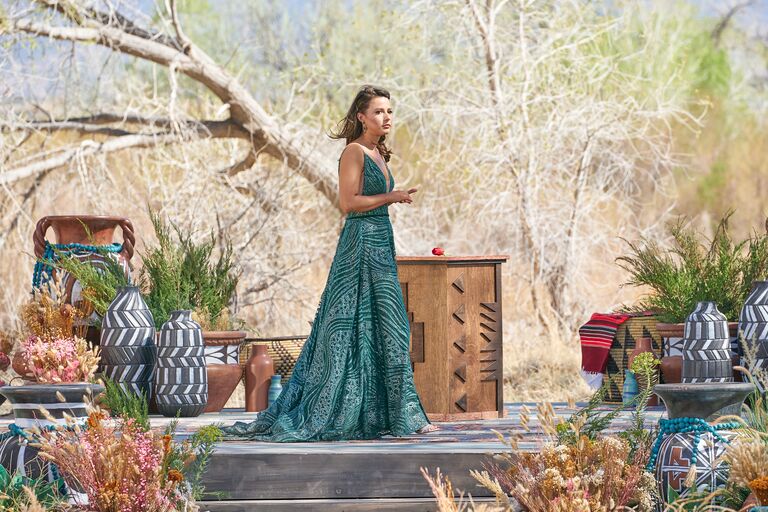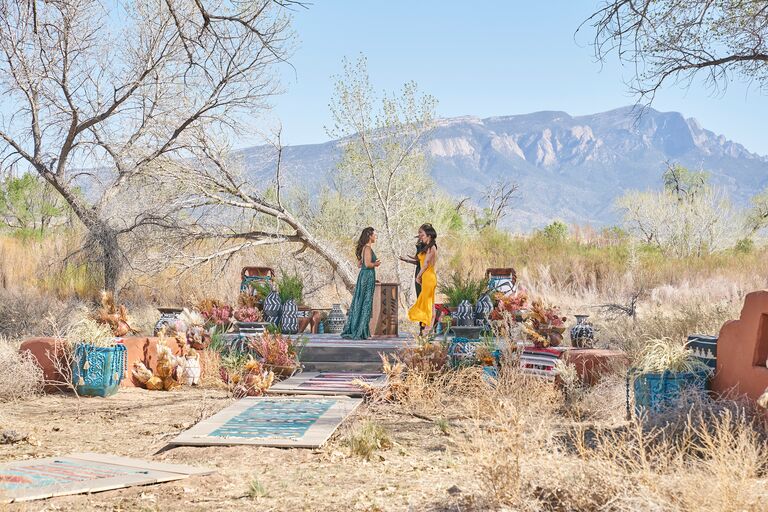 The finale ending was far from the typical format for a Bachelorette franchise. One week prior, viewers first witnessed Thurston's heated altercation and fallout with Greg Grippo, prompting mass response about gaslighting and emotional manipulation across social media. The two continued to hash out the conversation during the After the Final Rose special Monday evening.

Even after Greg left, Thurston was left with two remaining suitors in a move that appeared to be less-than-favorable for all parties. She then sent Glaze home, a moment that prompted "Poor Justin" to trend across social media too. "When it was just me and Blake, I couldn't help but think if I was just there by default," Justin mused. "For me, it would've been huge for me to step into that rose ceremony and have her choose me… And that didn't happen." Viewers were heartbroken on his behalf.
Thurston first stepped into the role of Bachelorette as the beleaguered franchise decided to part ways with longtime host Chris Harrison in favor of two co-hosts, former Bachelorettes Tayshia Adams and Kaitlyn Bristowe. Interestingly enough, Moynes previously appeared on both Clare Crawley and Adams' seasons, though he's found long-term love with Thurston—a fact also presented by his sisters during hometown dates. Moynes pulled a Nick Viall (as recalled from Bristowe's season) and joined the show four episodes in. According to Us Weekly, he had reached out to Thurston online first and the pace accelerated between the pair once he arrived on the show.
Katie Thurston is one of four Bachelorettes who is currently wedding planning. The others include Clare, Tayshia and Kaitlyn, not to mention former Bachelor Ben Higgins, who is engaged as well.
What to Know About Bachelorette Katie Thurston
Thurston hails from Renton, Washington, according to her bio, and is a marketing manager at a bank. She aspires to someday have her own talk show and won over viewers for her outgoing and no-holds-barred personality. She started the season with dozens of suitors.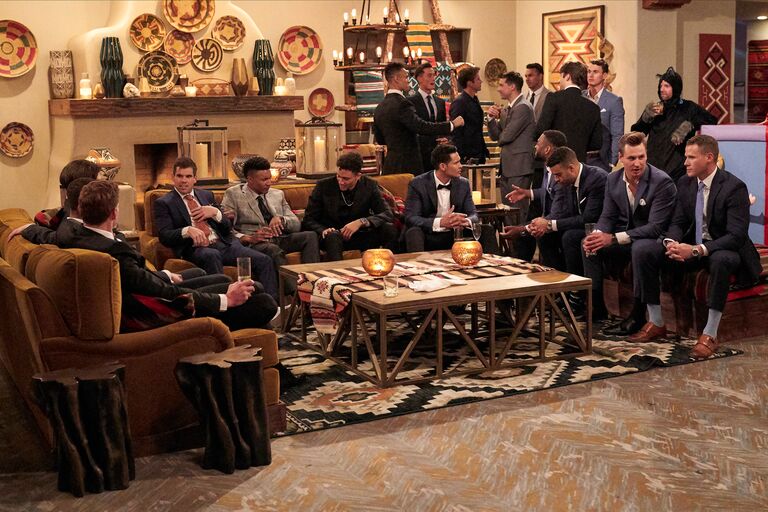 "Every single guy was so handsome," she told People of her season. "And I don't have a type so every man that came in I was like, 'Yes, yes and yes!' They're all such great guys. And that's what made it exciting and hard at the same time."

In response to her steamy promotions for the season, Thurston's approach was rather rational. "Time is short," she added. "And you can't be OK with me possibly getting engaged in two months, but not kissing on the first date. I've got to use my time wisely!"
Thurston first made waves when she appeared on Matt James' Bachelor season toting a pink vibrator for her introduction. Since then, she's made a splash across social media platforms (TikTok in particular) where is a sex-positive influencer and opens up, in detail, about her sexuality and experiences.
SPOILER ALERT! So nice we wanted it _____. Get ready for #TheBachelorette this year like never before 😉🌹 pic.twitter.com/VSv8gTGm8G
— The Bachelorette (@BacheloretteABC) March 16, 2021
While she didn't make it as far as hometown dates, viewers were dialed into Thurston's family dynamics during James' season. The next Bachelorette revealed her father passed away nearly a decade ago, and shared the bit about herself while chatting with a fellow contestant.
Prior to her announcement, the franchise itself has been embroiled in controversy and remains scrutinized due to its lack of diversity and education around the matter. When Rachael Kirkconnell's problematic and racist past actions bubbled across social media in February, longtime host Chris Harrison defended the finalist without understanding the scope of what was at stake. The situation, which played out in a sit-down with the first Black Bachelorette Rachel Lindsay, wasn't received favorably by the public and Harrison has since stepped aside.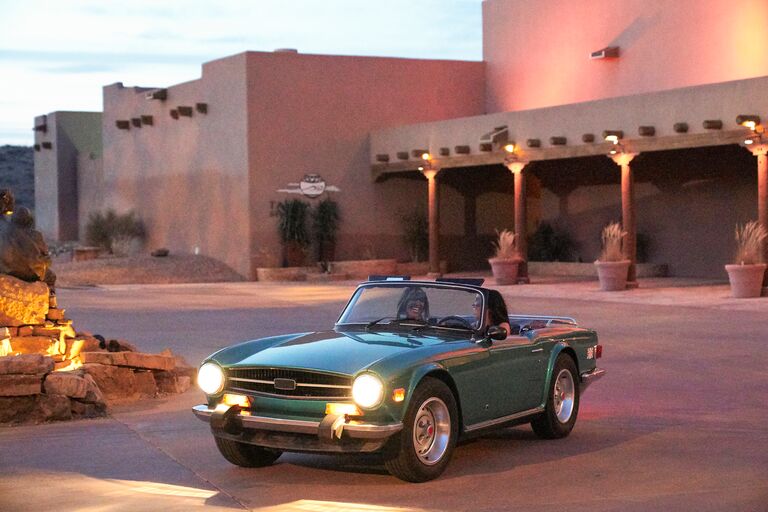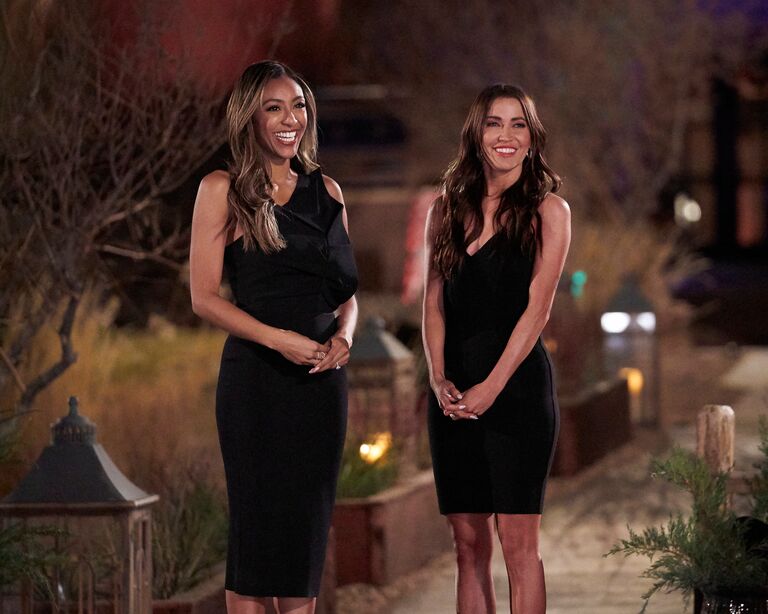 Along with the aforementioned situation, Thurston herself has been vocal about her support for a more diverse and inclusive Bachelor franchise. "I stand with other alumni who have expressed that learning & growth require time," she previously tweeted. "I hope that Chris Harrison continues to take more time to step away while sincerely educating himself & dedicating himself to the work. We can all grow and do better with time, and I hope he does."

Following Thurston's season, the last runner-up of The Bachelor, Michelle Young, is filling the role.