Bachelor Matt James and Rachael Kirkconnell Are Now Sharing "Critical Conversations"
Though Season 25 is over, here's where the controversy stands.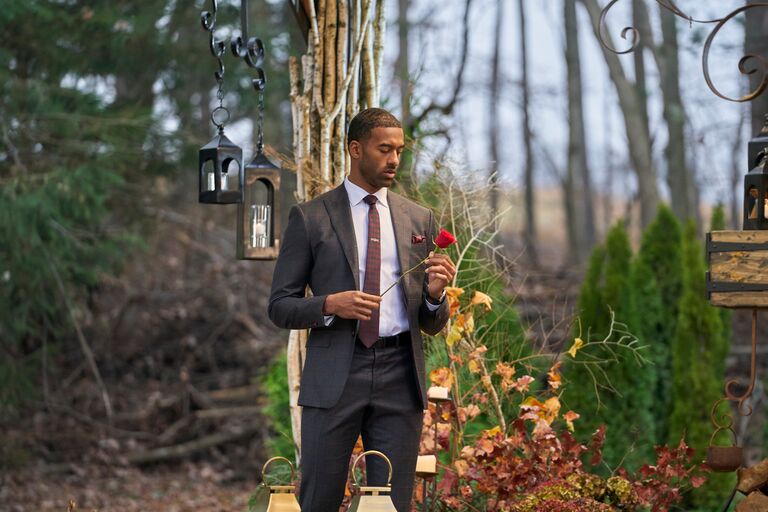 ABC / Craig Sjodin
Matt James, the Bachelor, made it through his finale and is now navigating life and love… in general. The Season 25 lead of ABC's smash reality franchise delivered his final rose in the mid-March finale, choosing between Michelle Young and Rachael Kirkconnell. After beginning his season with an astounding 32 contestants, the Bachelor temporarily found love with Kirkconnell, then split due to a racism scandal on her part. Months later, the couple started working through a possible reconciliation. "I've seen Rachael a handful of times," James told People in a story published on April 28. "I'm not pursuing any relationships right now outside of that. I said I was going to focus on my relationship with her and that means focusing on it." 
In a profile with WSJ. Magazine, James opened up about his choice to reconcile with Kirkconnell. "I think the best way to put it is that we can have critical conversations about being in this relationship and what I need in a partner—especially if that woman isn't Black—to understand what comes with me and my life and being Black," the franchise lead explained. "It's on people who care about being allies to do the work to be truly antiracist. And I think it's unfair to leave people without the ability to unlearn and be better." 
He's repeatedly confirmed that Kirkconnell has been committed to learning about systemic racism after her controversy in early 2021. Learn more about what happened on Matt's Bachelor season below. 
What Happened on the 'Bachelor' Finale?
By the time the After the Finale Rose taping arrived, James and Kirkconnell had already split. James let Young go first, though the situation worked in her favor as she's now a future Bachelorette. 
Even during the season finale, James fell shy of proposing to Kirkconnell. "I'm starting to pump the breaks on if it's something that I'm ready to commit to right now," he told Chris Harrison of an engagement. "I know that the easy thing for me to do would be to tell Rachael and Michelle what they want to hear… I get down on one knee and do something that I'm not ready for, and then what happens? It sets off our relationship course on something that neither one of us are ready for."
While he ended up giving Kirkconnell his final rose, James decided to pause on a proposal. "I want to be everything to you, I want to be everything for you that my dad wasn't to my mom," he said to his final choice. "As I'm wrestling with what I'm going to do today, the easy thing for me to do would be to brush those feelings and emotions off and make you happy: that's to propose to you today." 

"But I couldn't live with myself if I put you through what my mom has been through," he continued. "I've seen what rushing into a proposal, a marriage can do in my family, and it's ugly. It's not something I want for you or for us. And that's why I can't propose to you today."
Kirkconnell then agreed that she loved James, and the two ventured off together. From there, the situation turned into a mess after they left the resort.  
What Happened to Matt James's Finalists?

Between fan-favorite Michelle Young, a school teacher from the Midwest, and Rachael Kirkconnell, who's since faced controversy since the season commenced, the finalists of Bachelor Season 25 couldn't have faced larger differences with their respective franchise experiences. Michelle, the upcoming Bachelorette, has particularly earned the trust of viewers. The elementary school teacher has emanated kindness and spoken fondly about her students, even going so far as to involve her classroom during her hometown date.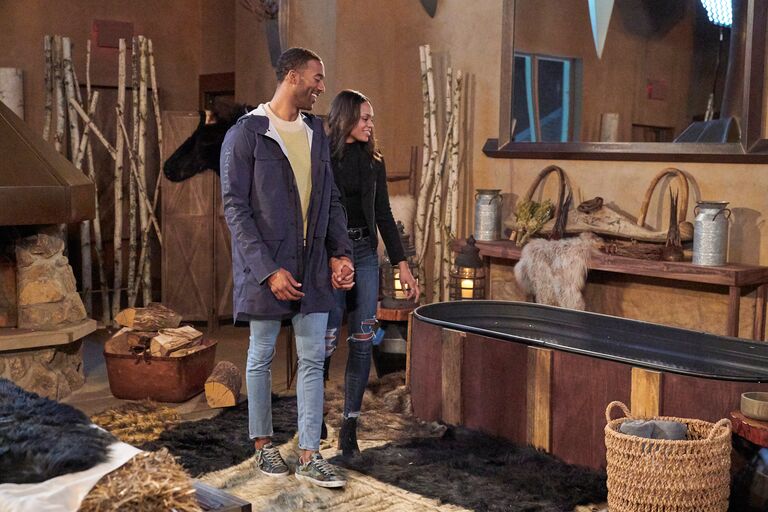 Kirkconnell, however, came under massive fire when it surfaced that she had attended an Old South antebellum party in college. Her racist participation, among other allegations involving bullying and peddling conspiracy theories, have since caused a fallout not only with viewers and the general public, but within her relationship with James. The situation reached fever pitch in February 2021 when longtime host Chris Harrison defended Rachael's behavior, prompting the reality personality to step aside given his controversial comments in defense of the Season 25 final rose recipient.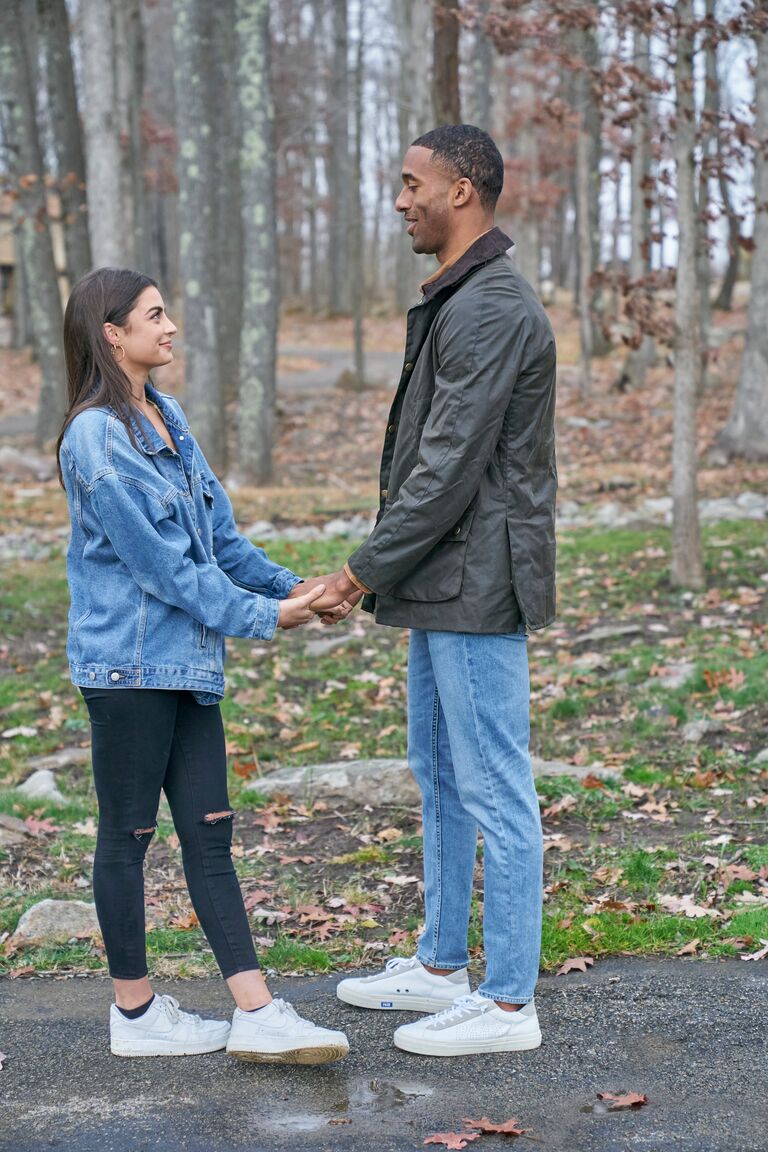 While the exact details remain unknown about Harrison's future role with the franchise, producers tapped Emmanuel Ocho, author and creator of Uncomfortable Conversations With a Black Man, to be the replacement for the After the Final Rose special. Ocho was lauded that evening for thoughtfully crafting questions to further drive the discourse back to the franchise's need for diversity and change. 
"My mission for After the Final Rose is very, very simple," Ocho said on Good Morning America, the week before the finale. "Allow my white brothers and sisters who have watched the show and fell in love with Matt's story to understand that Matt's love story and his journey of love is different than other journeys of love particularly because of his complexion and of his skin color… This is the most uncomfortable conversation in the history of the Bachelor franchise because it's not just about relationships, but now it's about race."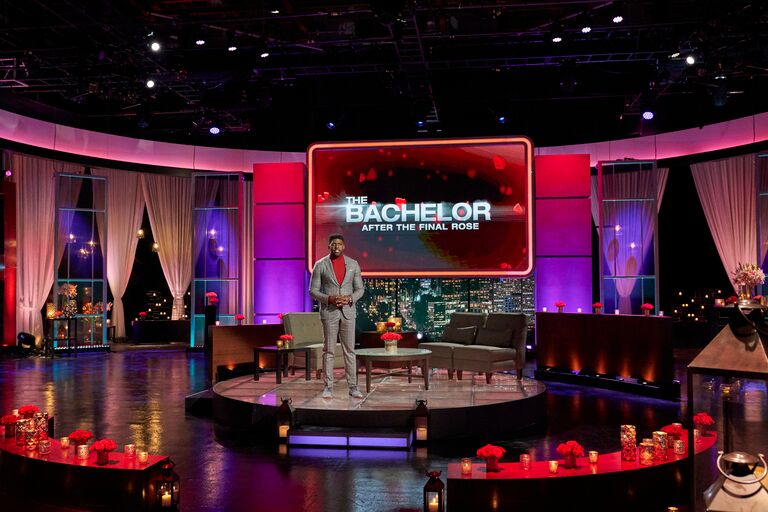 Why Is Matt's Season So Crucial?
James's season was particularly important to the long-running franchise as he's the first-ever Black Bachelor to lead the program--despite the dozens of seasons the franchise has existed. The network made an announcement in mid-June, as the Black Lives Matter movement rippled throughout the country. 
"We know we have a responsibility to make sure the love stories we're seeing onscreen are representative of the world we live in, and we are proudly in service to our audience," the statement from ABC read at the time. "This is just the beginning, and we will continue to take action with regard to diversity issues on this franchise. We feel so privileged to have Matt as our first Black Bachelor and we cannot wait to embark on this journey with him."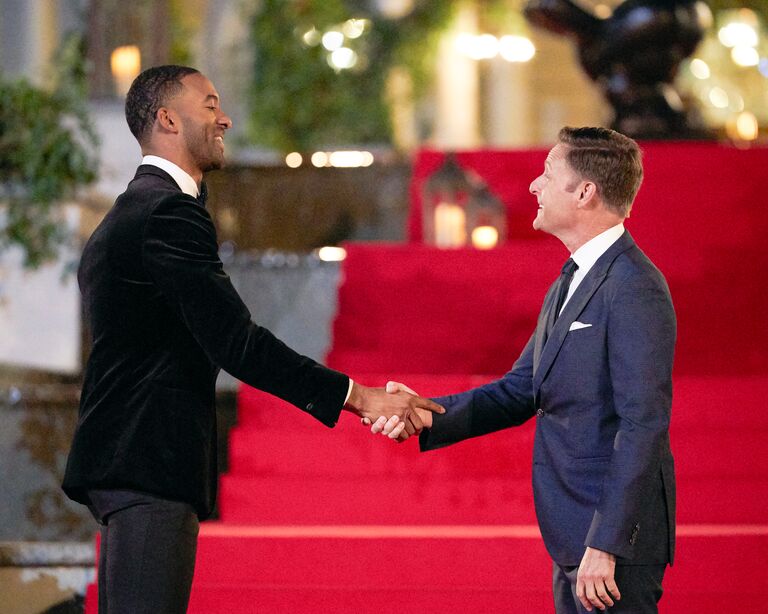 It was the first time since 2008's Matt Grant that the network tapped a lead without that individual appearing on The Bachelorette. James was initially recruited to be on Clare Crawley's season of The Bachelorette, which had paused filming in March due to the coronavirus pandemic, and ended up being selected for the Bachelor, bypassing the traditional process from producers,. 

Other Facts to Know About Bachelor Matt James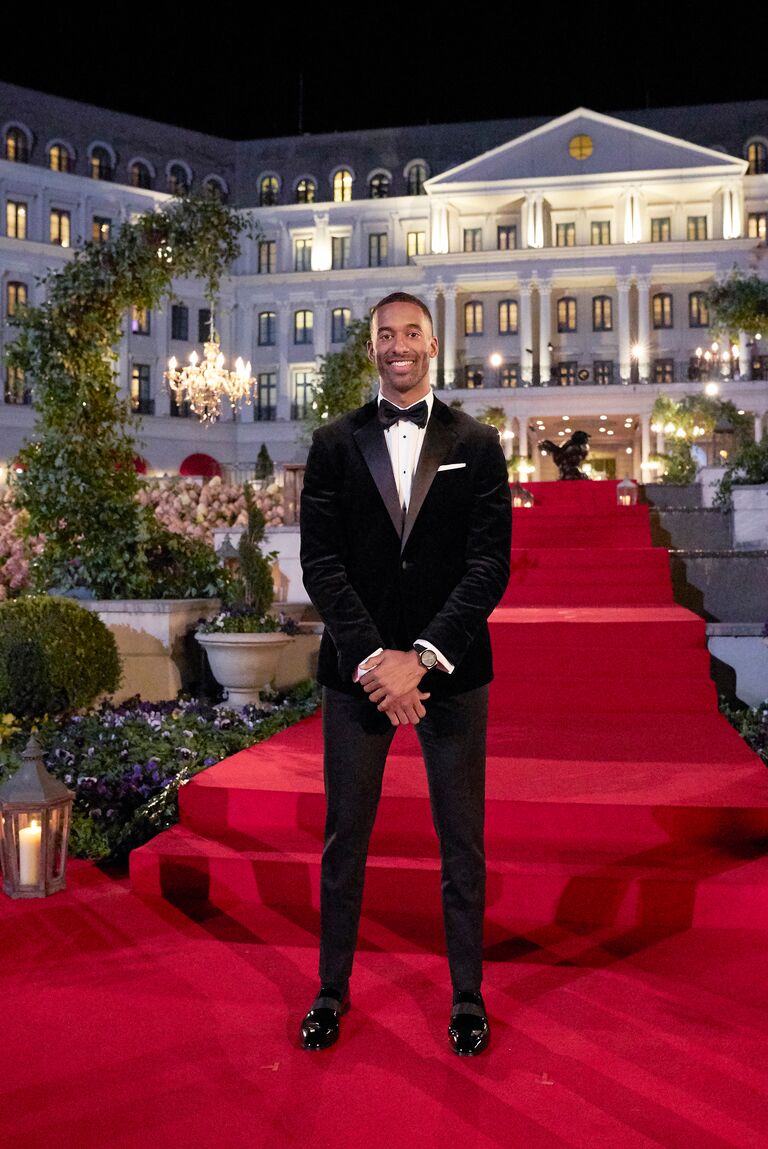 James attended Wake Forest University, where he was a football player and an economics major. ABC's decision to announce James as the new lead comes after the show received mass criticism for its lack of diversity—most glaringly noticeable among its leads. In summer 2020, a petition demanding the network and the show's executive producer Mike Fleiss cast more diverse contestants was created in tandem with the Black Lives Matter movement. "Matt has been on our radar since February, when producers first approached him to join Bachelor Nation, as part of Clare's season," Karey Burke, president of ABC Entertainment said in June. "When filming couldn't move forward as planned, we were given the benefit of time to get to know Matt and all agreed he would make a perfect Bachelor."

James is best friends with another beloved member of Bachelor Nation, Tyler Cameron. Together, the dynamic duo runs ABC Food Tours, which offers children from various communities the chance to explore the city with mental and physical wellness as a priority.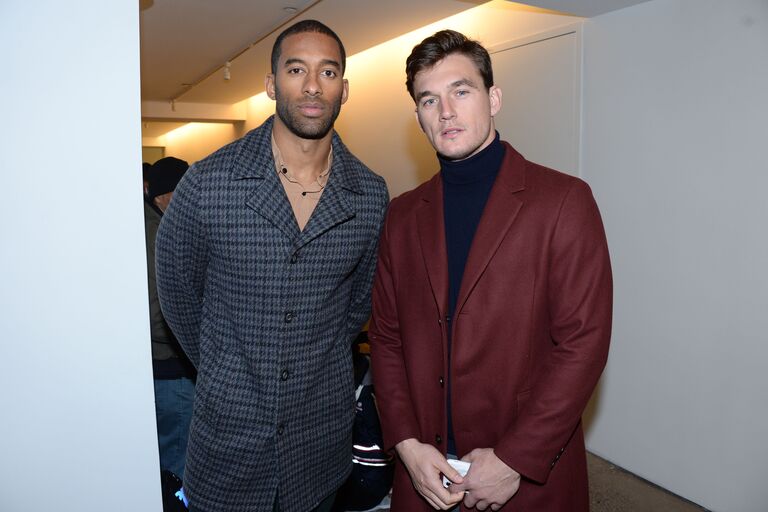 How Bachelor Nation Reacted to Matt James as the Bachelor
In The Bachelor franchise's 18 years on television (which spans 40 seasons), the showrunners only selected one Black lead of the show: Bachelorette Rachel Lindsay, who gave her now-husband Bryan Abasolo the first impression rose. Prior to James, Lindsay had been vocal about the show's apparent lack of diversity and asked her fellow Bachelor Nation members to speak up about the issues within the franchise. "If the National Football League, an organization notoriously known for not standing behind their athletes of color, can come out to make a statement to condemn racism and their systemic oppression and admit they were wrong for not listening in the past, then the Bachelor franchise can most certainly follow suit," she previously said. 
"When Rachel speaks, we listen," James previously expressed. "She has a very important voice in all this, being the first Black woman, person of color to be a lead, and ... this is hopefully the first of many Black men to be in the position I'm at now. It's an honor. I'm just going to lean into myself and how my mom raised me, and hopefully when people invite me into their homes on Monday night... they see that diverse love stories are beautiful."
Again, James supported Rachel Lindsay as she received unwarranted backlash from the public for her comments about the questionable racist behavior perpetuated by the franchise. "Chris' failure to receive and understand the emotional labor that my friend Rachel Lindsay was taking on by graciously and patiently explaining the racist history of the Antebellum South, a painful history that every American should understand intimately, was troubling and painful to watch," he shared in a statement in early 2021. 
Bachelor Matt James's Contestants

ABC/Craig Sjodin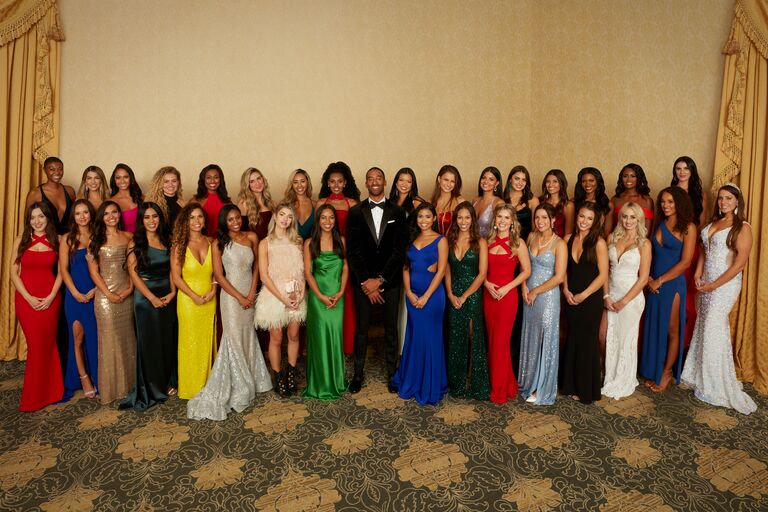 James will meet 32 women the first night, which will be narrowed down to 24 after mingling at the classic cocktail mixer. "I love this group of women as much as I love this group of men from Clare and Tayshia's season," Harrison shared. "It's a great group. You really have it all. There are some unbelievably strong women." Meet them below. 

Abigail, 25, a client financial manager from Beaverton, Ore.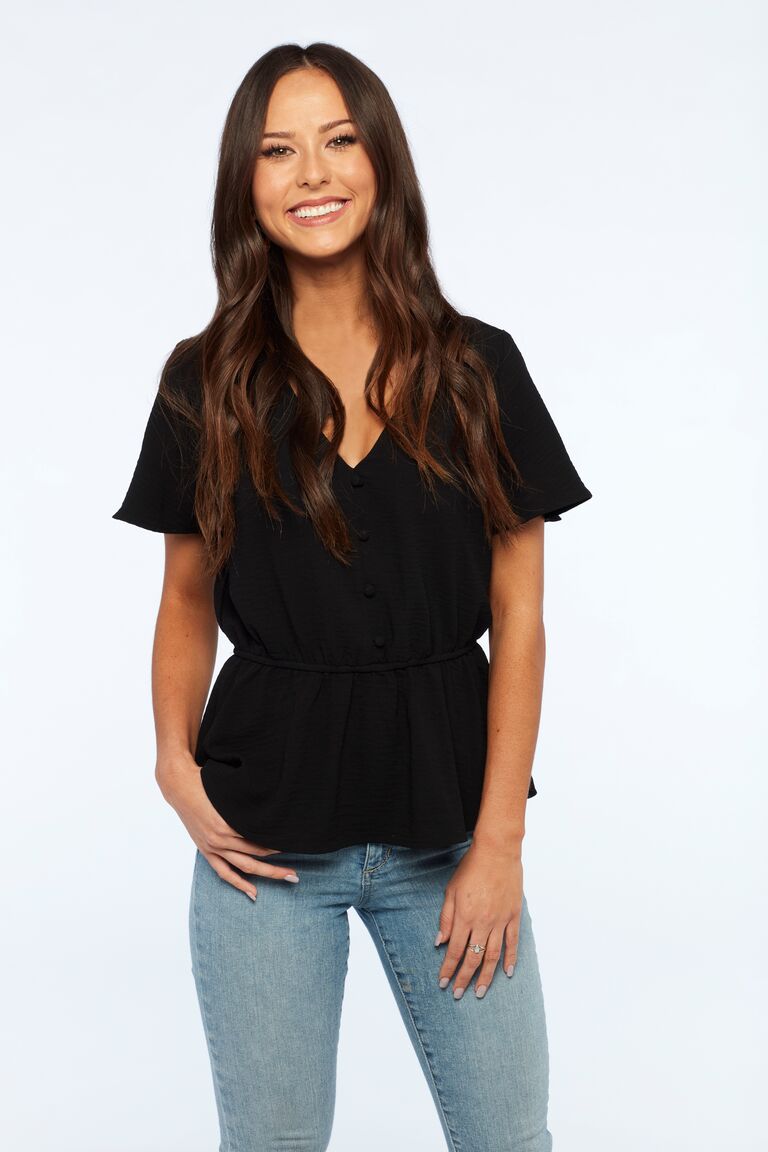 Alana, 26, a photographer from Toronto, Ontario, Canada
Alicia, 24, a professional ballerina from New York City, N.Y.
Amber, 30, a nursing student from Costa Mesa, Calif.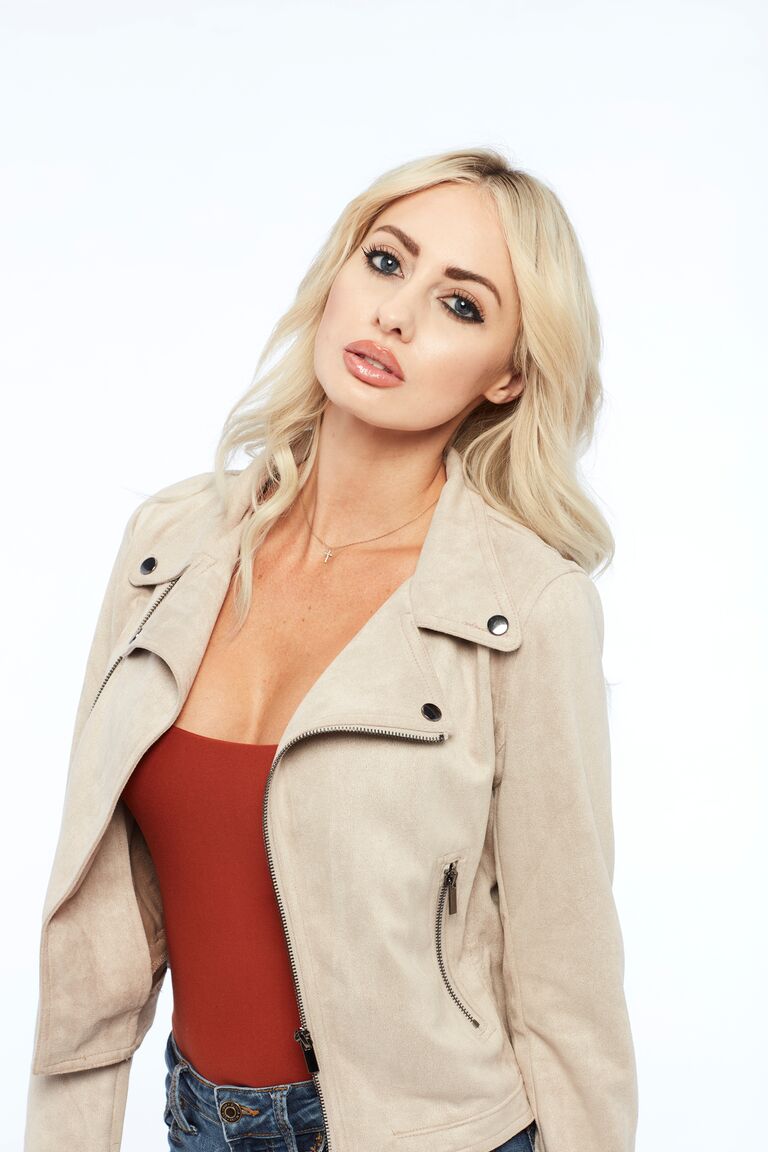 Anna, 24, a copywriter from Chicago, Ill.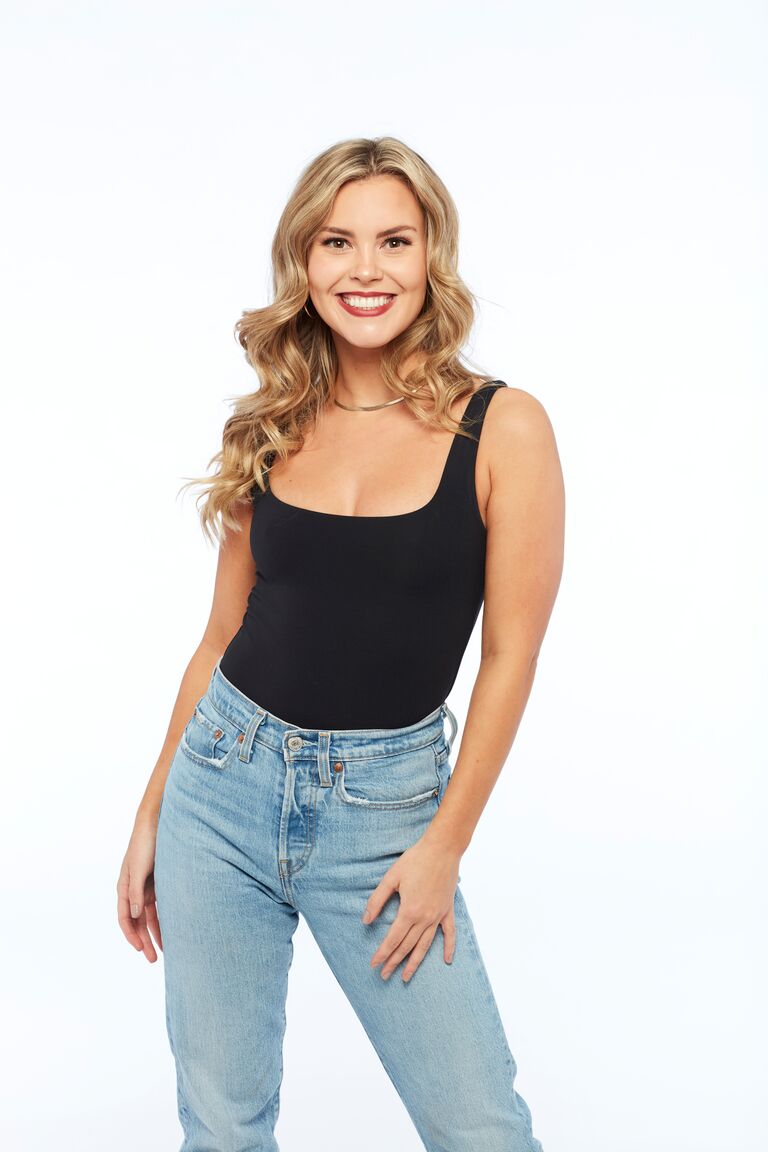 Bri, 24, a communications manager from San Francisco, Calif.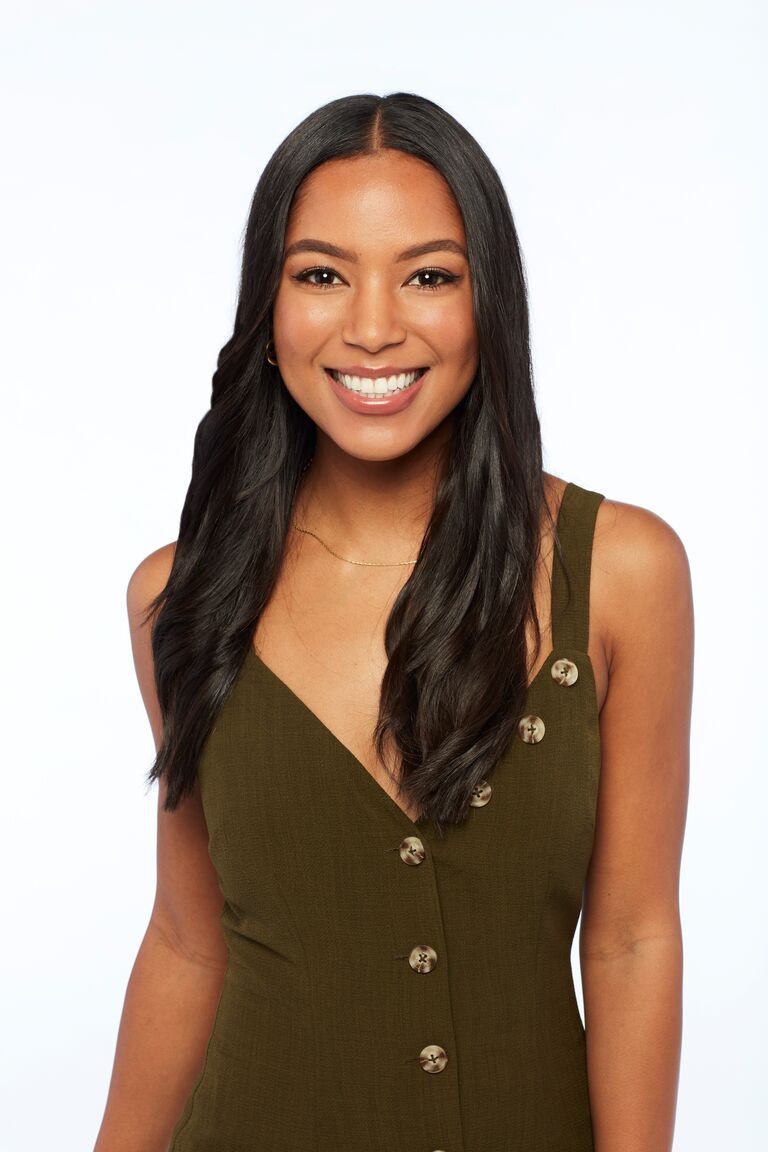 Carolyn, 30, a journalist from Los Angeles, Calif.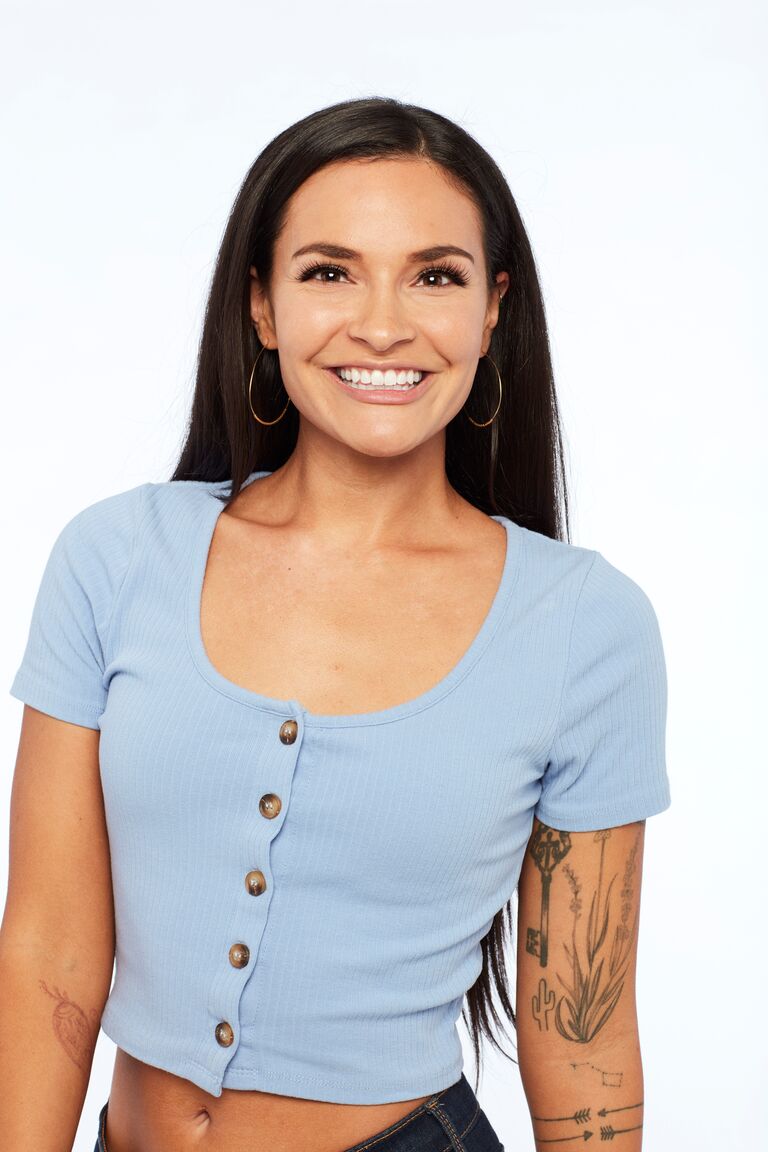 Casandra, 25, a social worker from Newport Beach, Calif.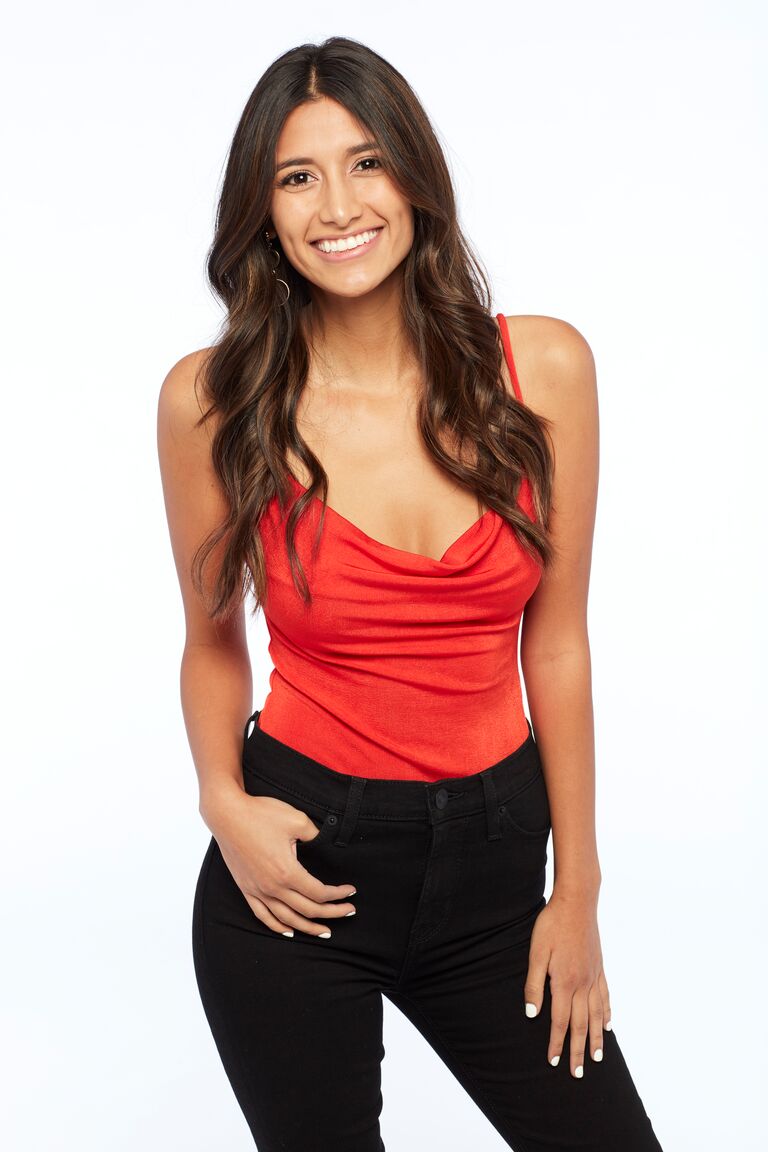 Chelsea, 28, a runway model from Brooklyn, N.Y.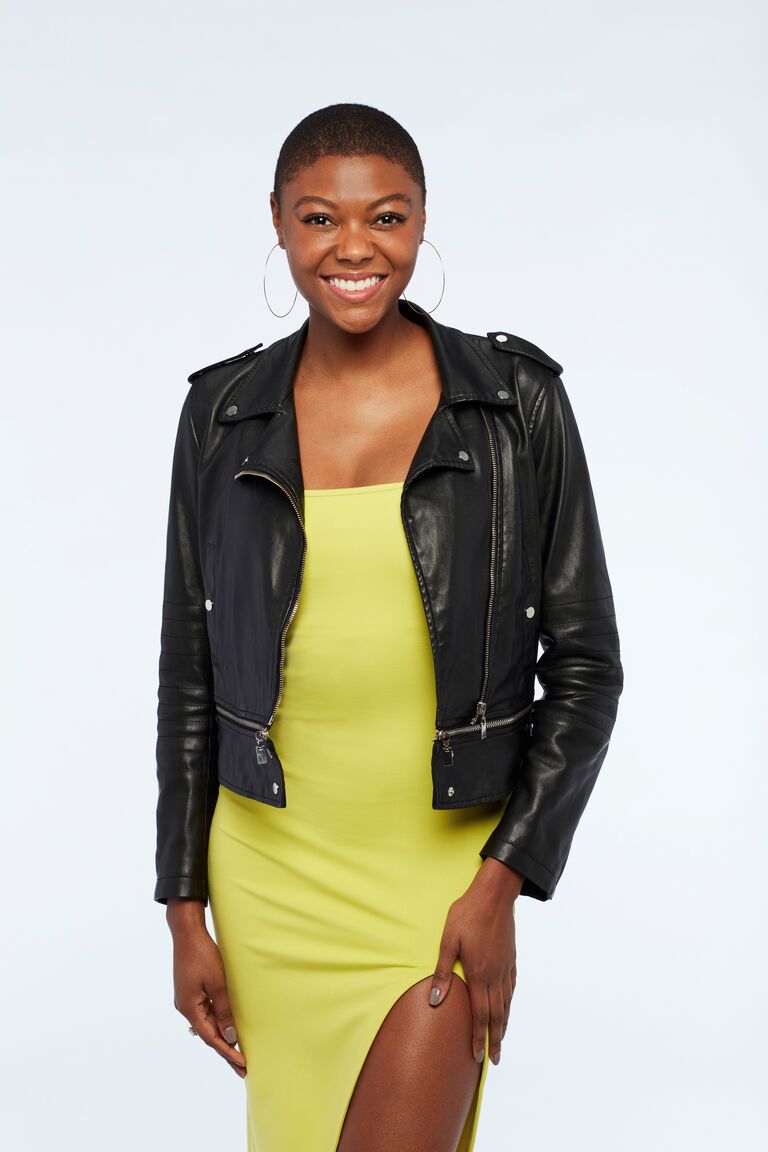 Corrinne, 22, a marketing manager from Pomfret, Conn.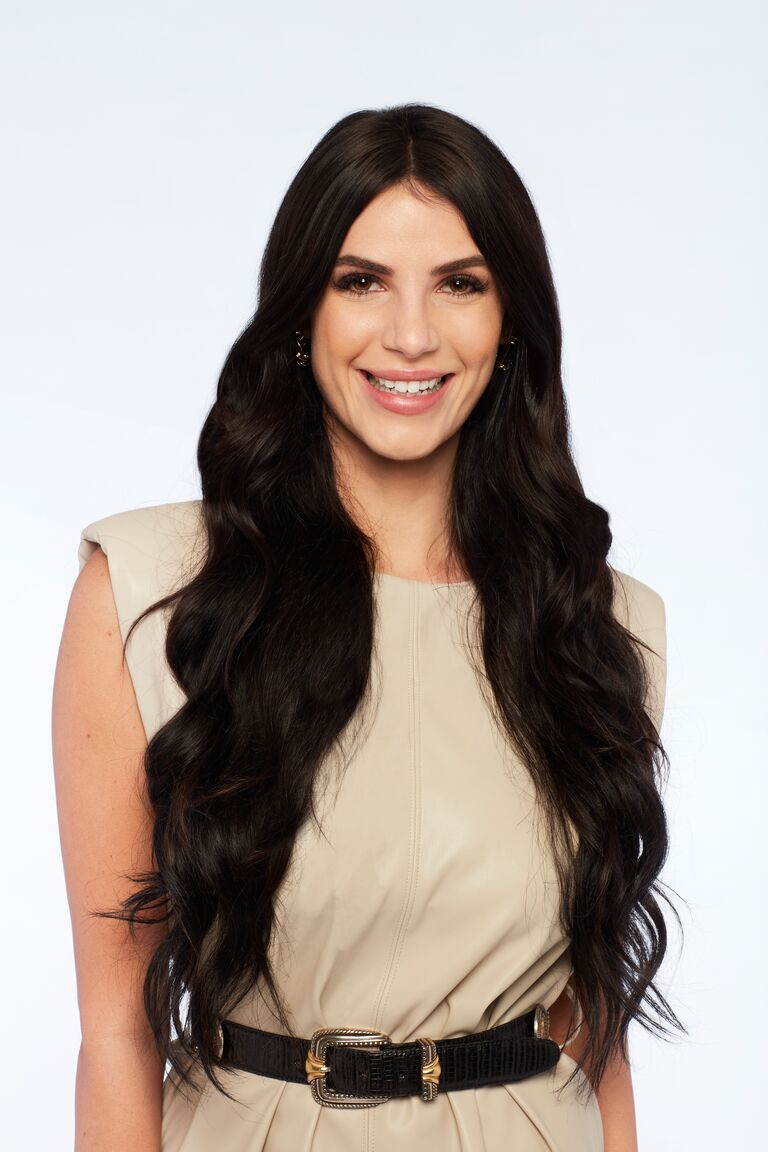 Emani, 25, a realtor from Albuquerque, N.M.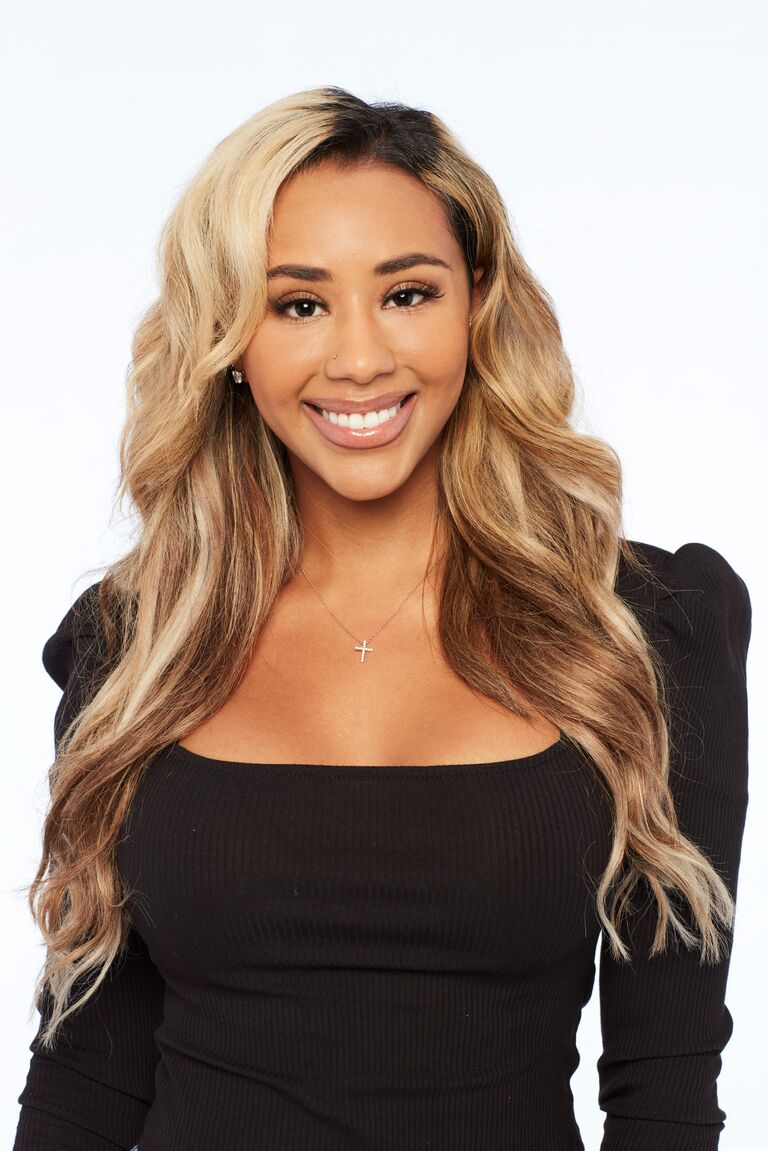 Illeana, 25, a health food developer from New York City, N.Y.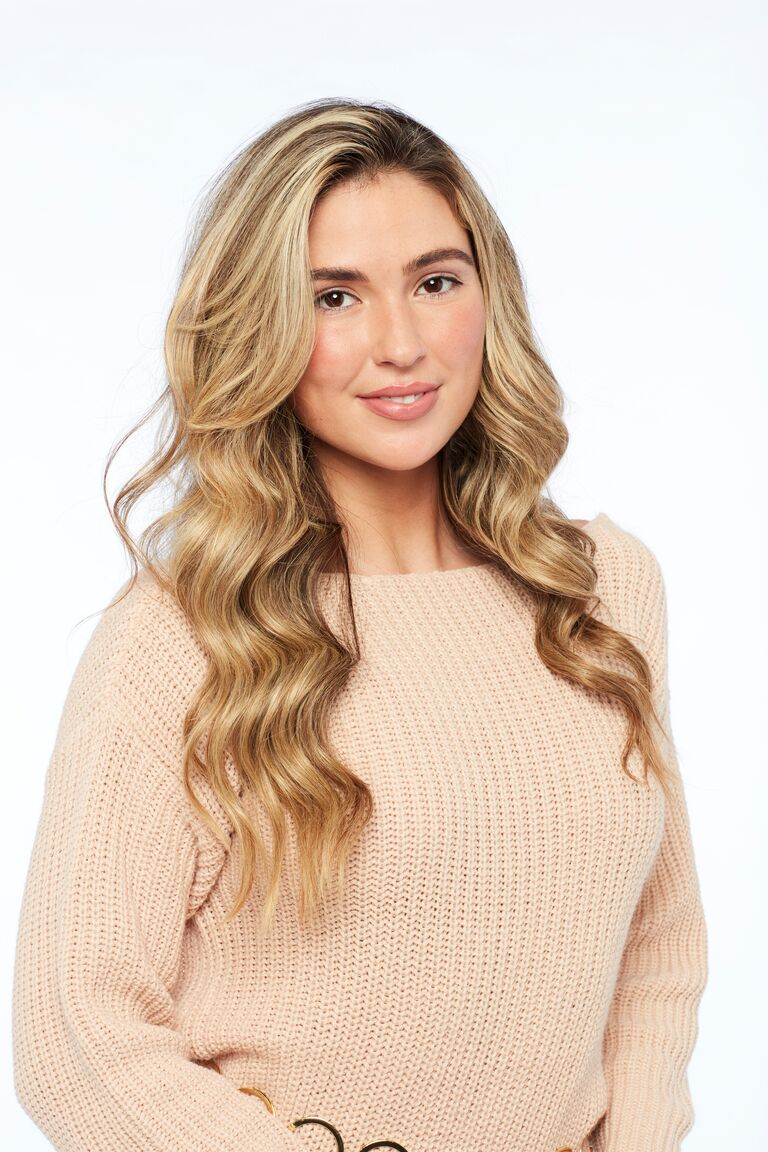 Jessenia, 27, a social media marketer from San Antonio, Texas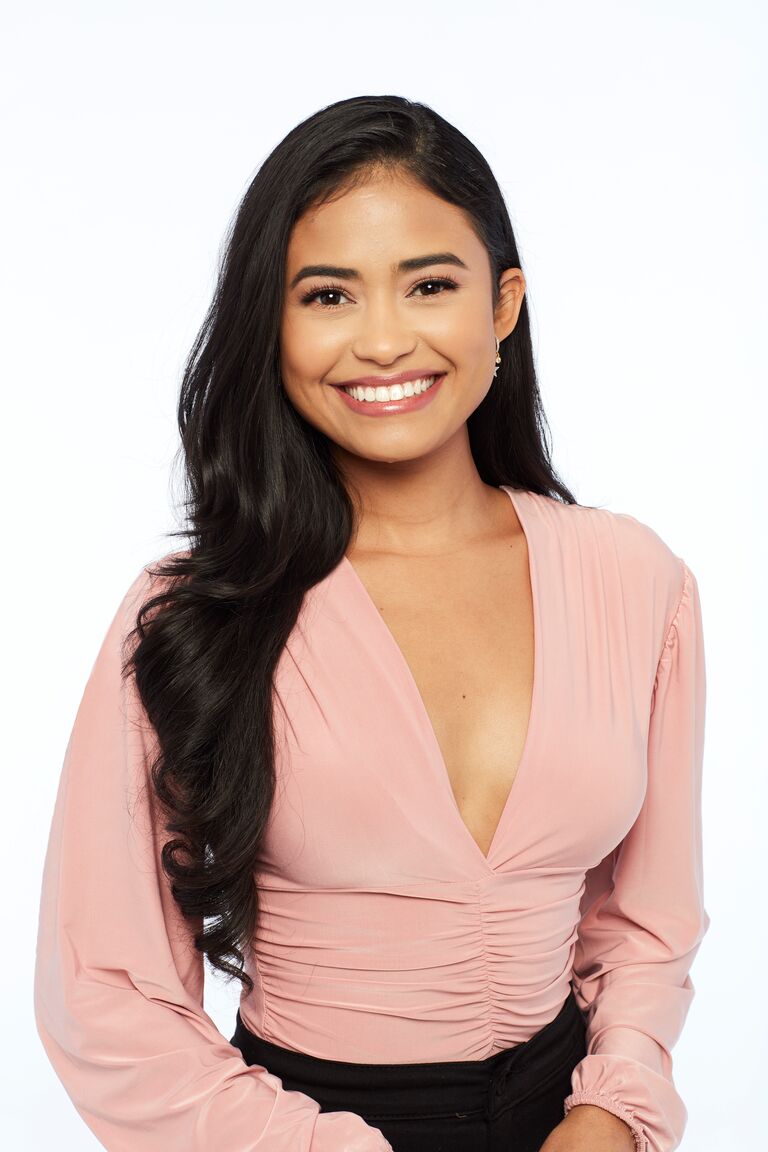 Kaili, 26, a hostess from Chicago, Ill.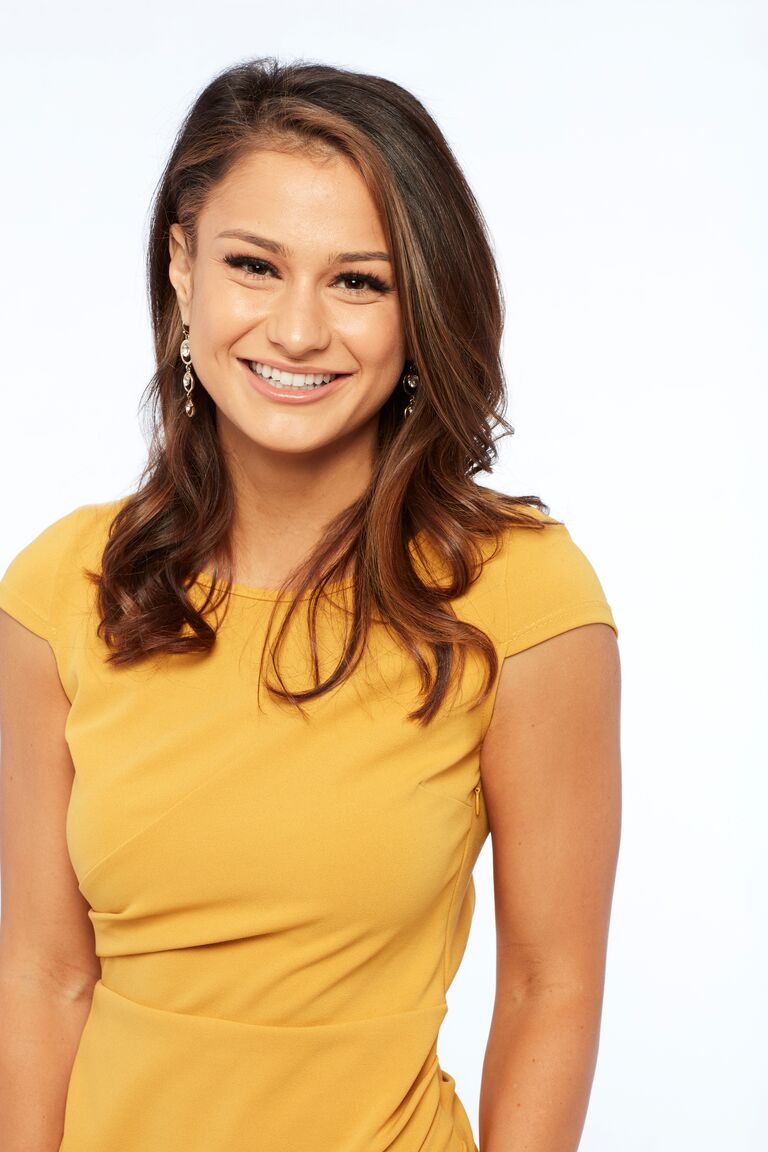 Katie, 29, a bank marketing manager from Renton, Wash.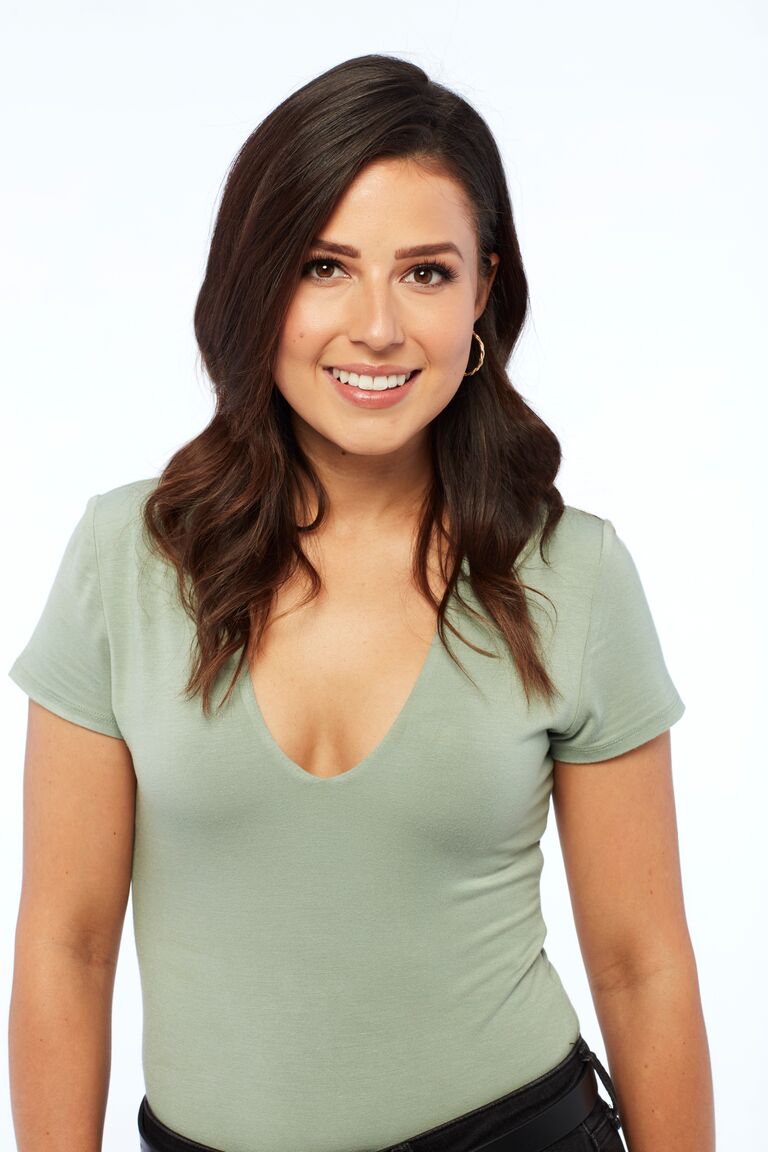 Khaylah, 28, a healthcare advocate from Durham, N.C.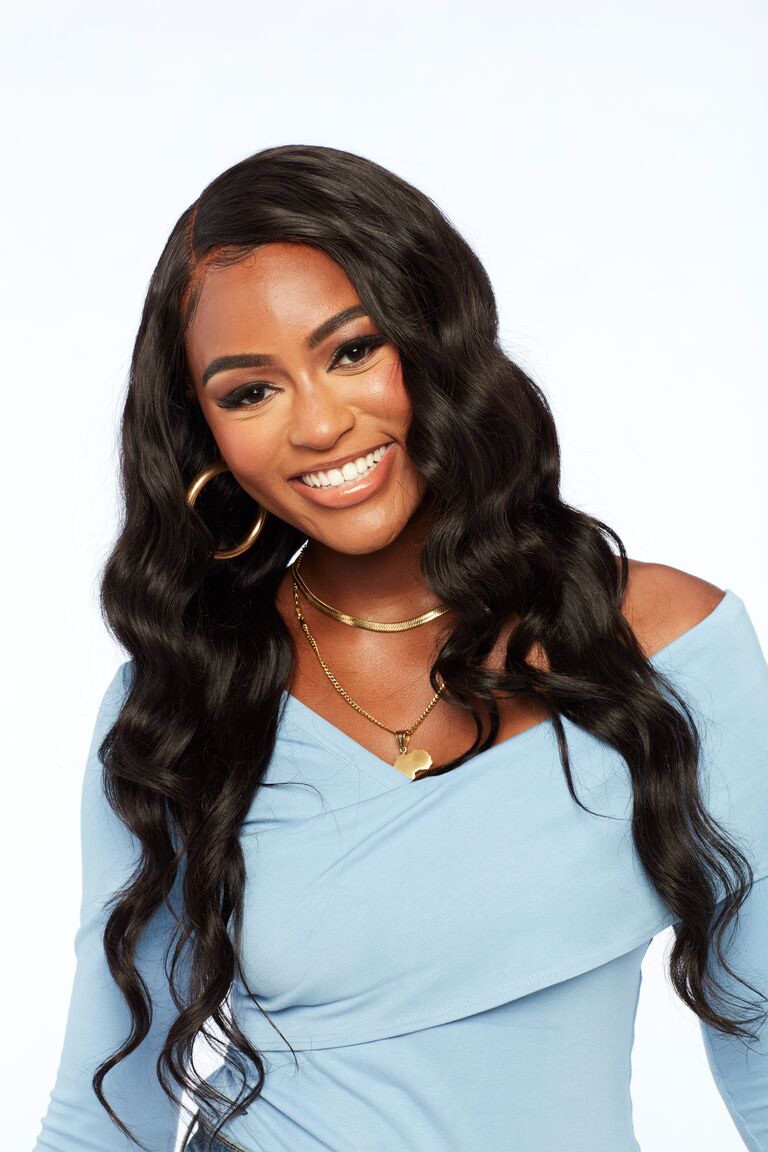 Kimberly, 28, an airline recruiter from Seattle, Wash.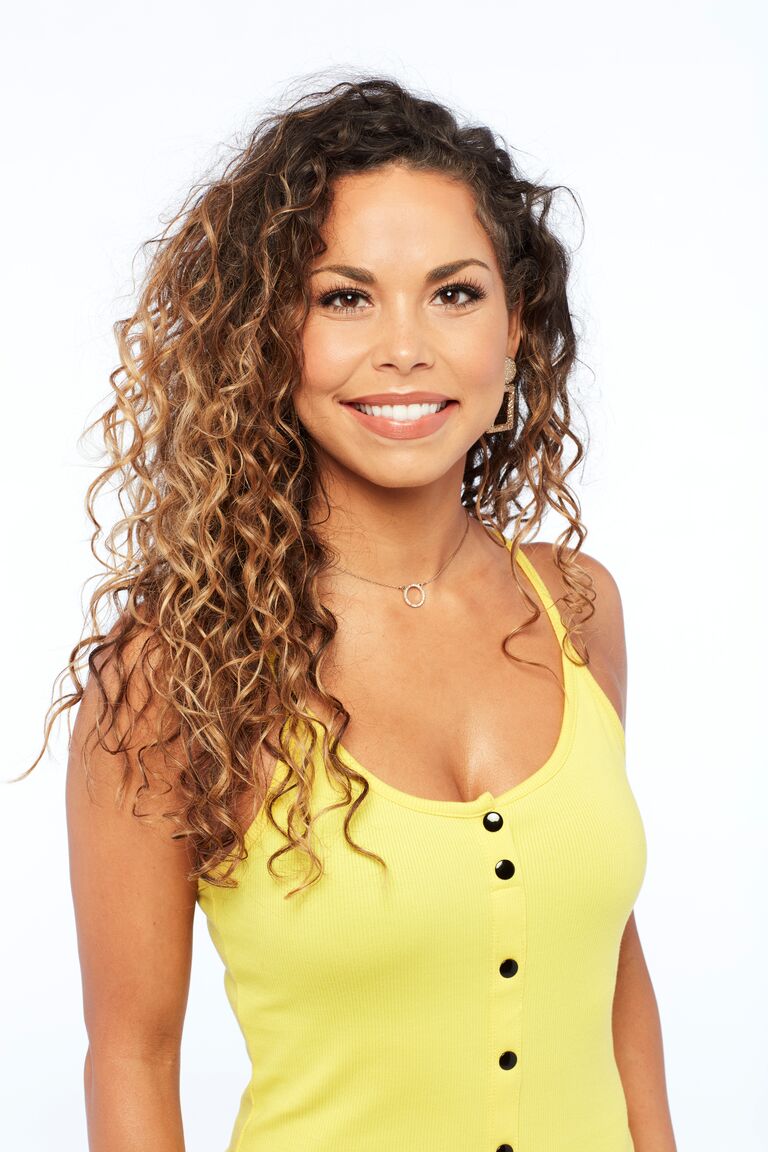 Kit, 21, a socialite from New York City, N.Y.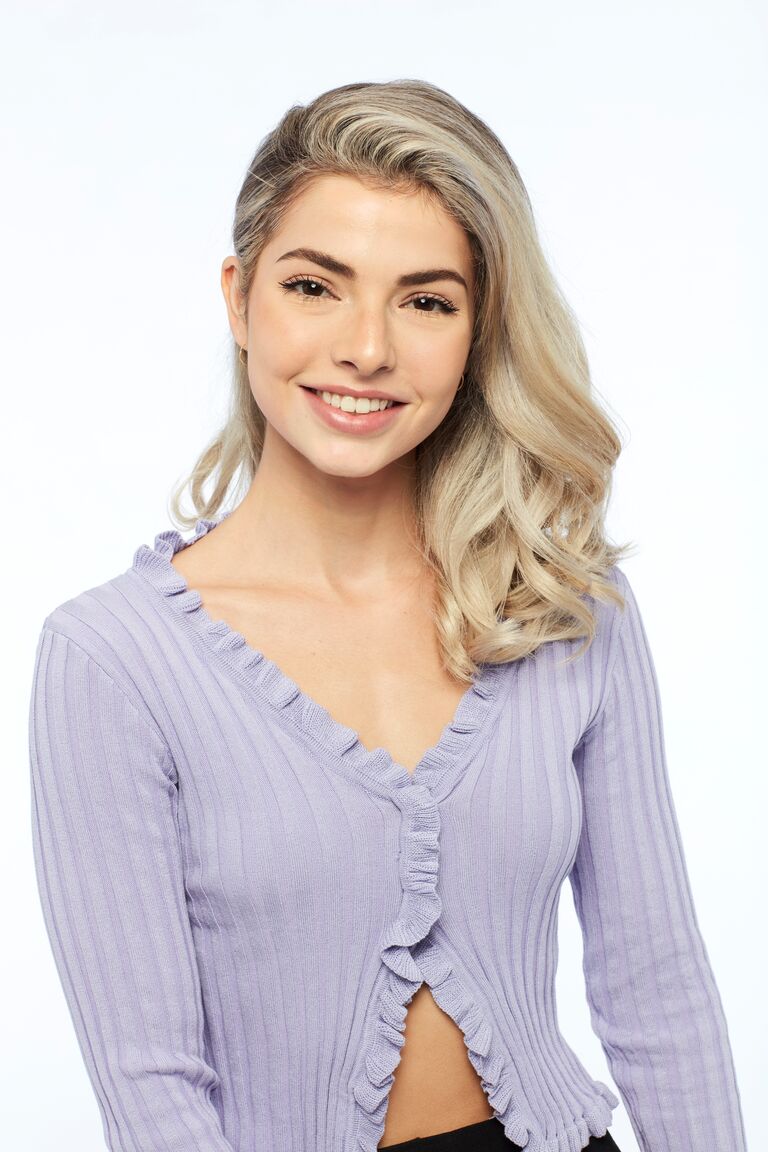 Kristin, 27, an attorney from Jersey City, N.J.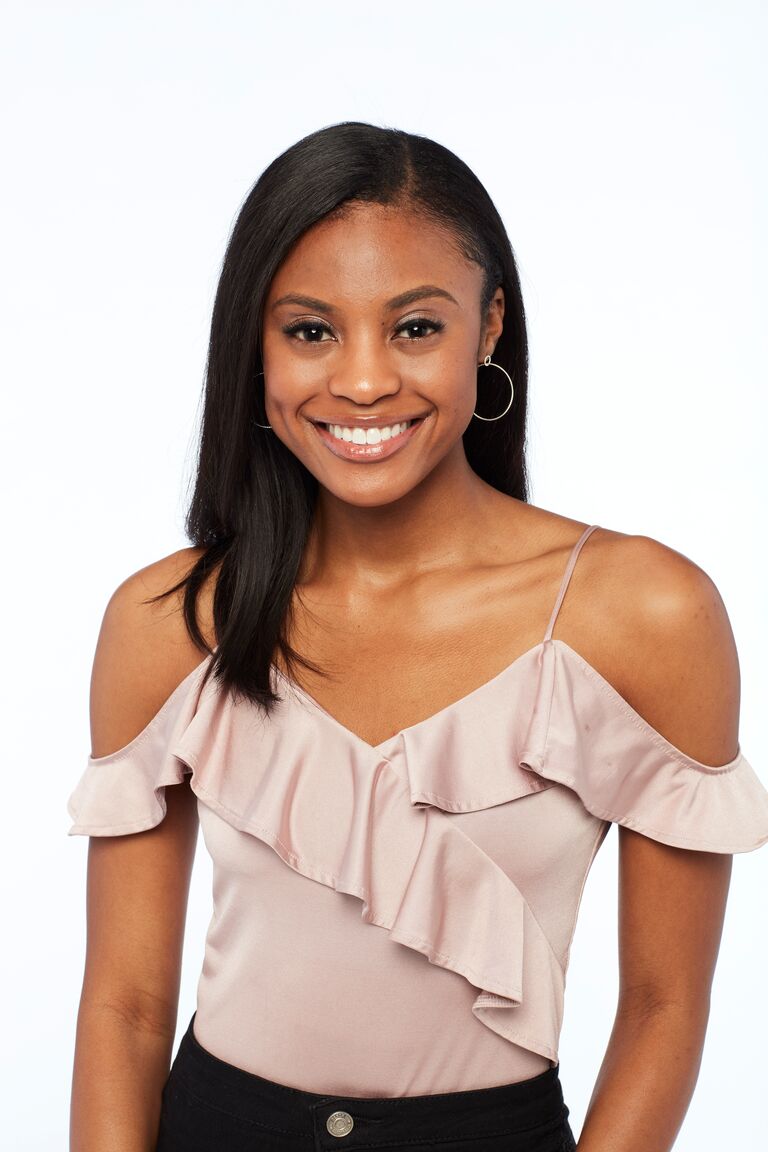 Lauren, 29, a corporate attorney from Miami, Fla.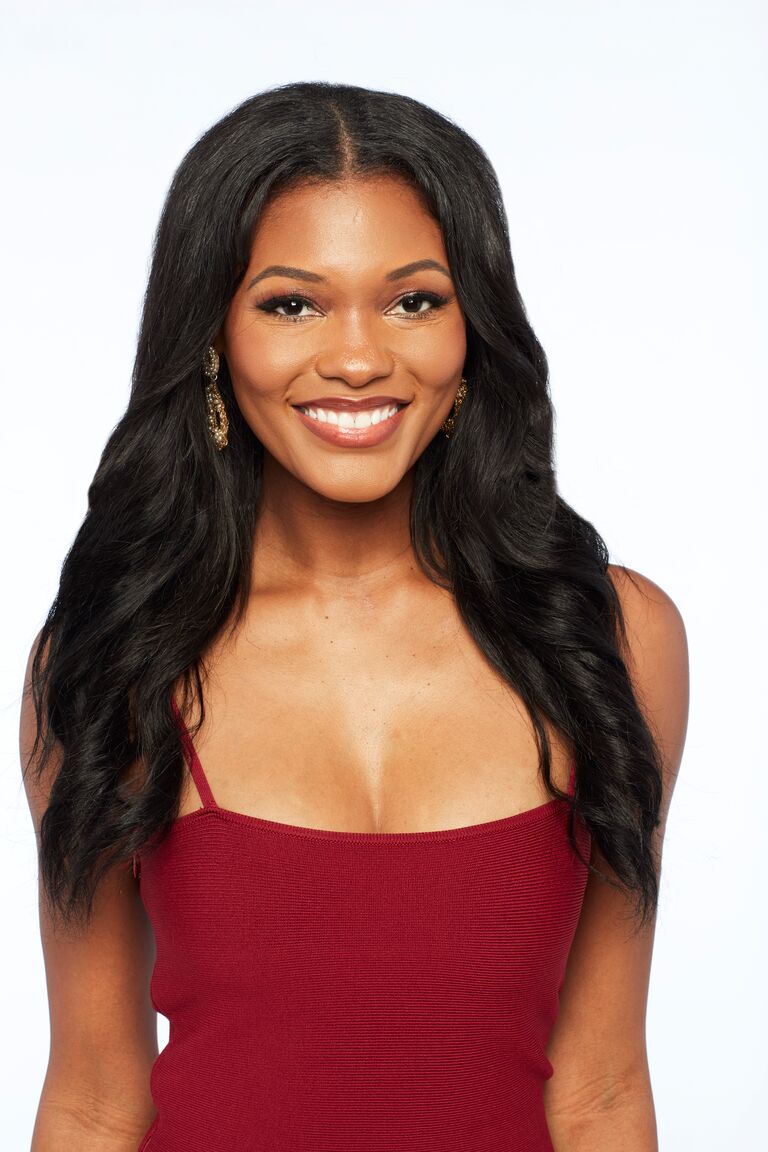 Magi, 32, a pharmacist from Adwa, Ethiopia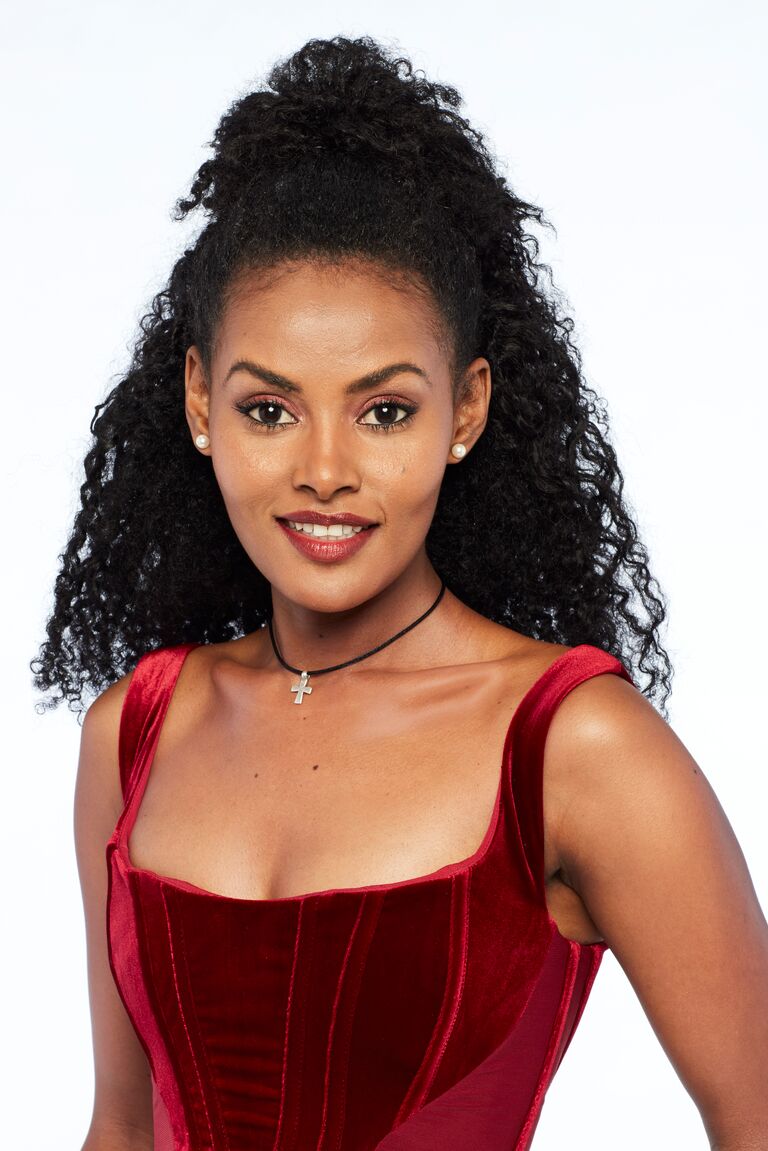 Mari, 24, a marketing director from Odenton, Md.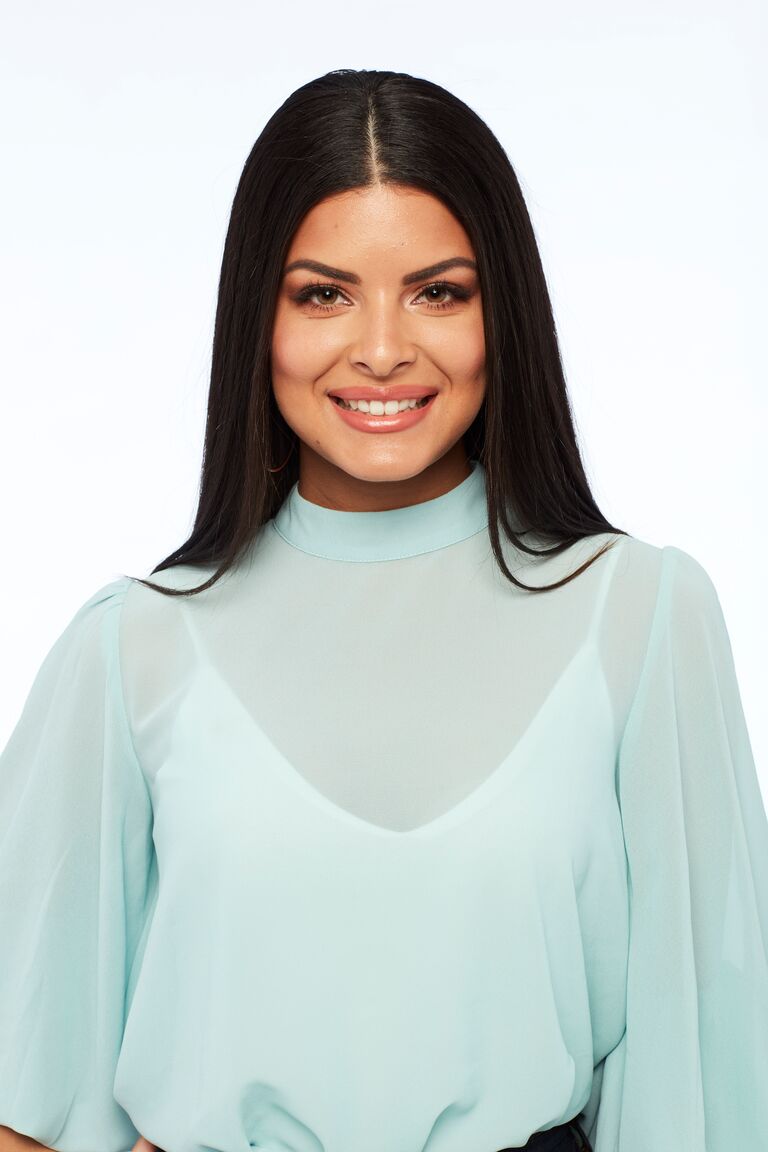 Marylynn, 28, an event coordinator from Studio City, Calif.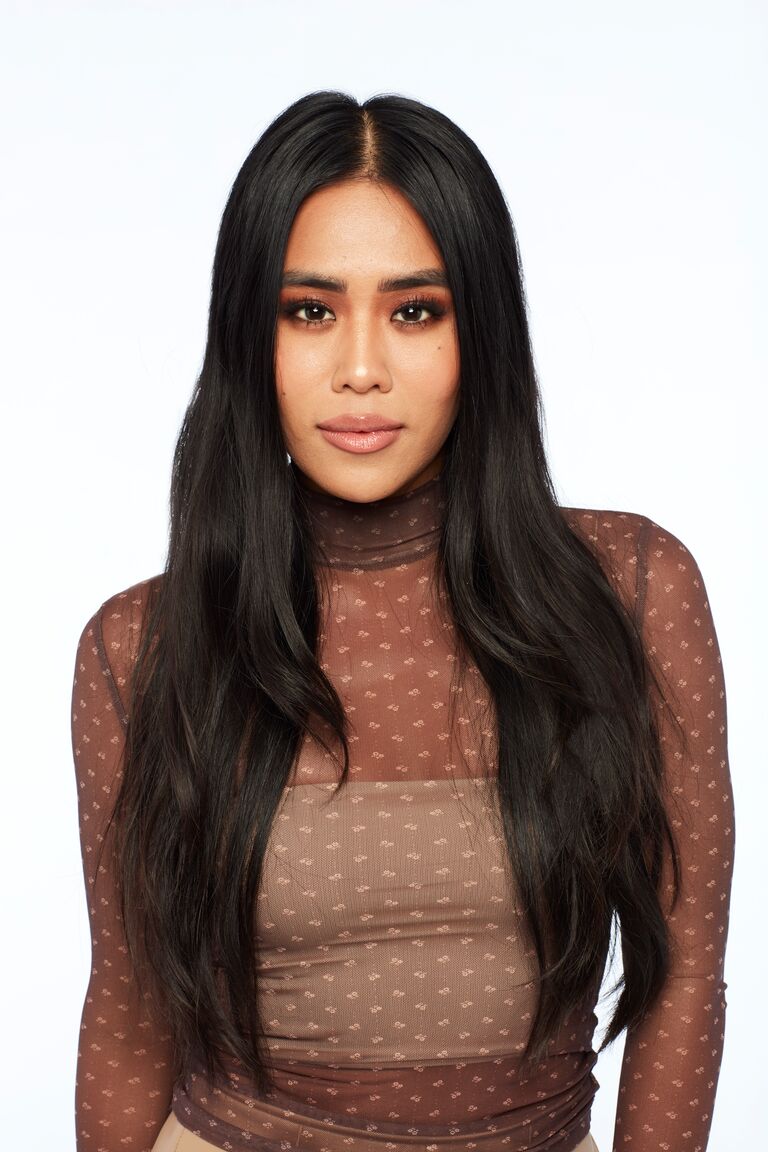 MJ, 23, a hairstylist from Hudson, Ohio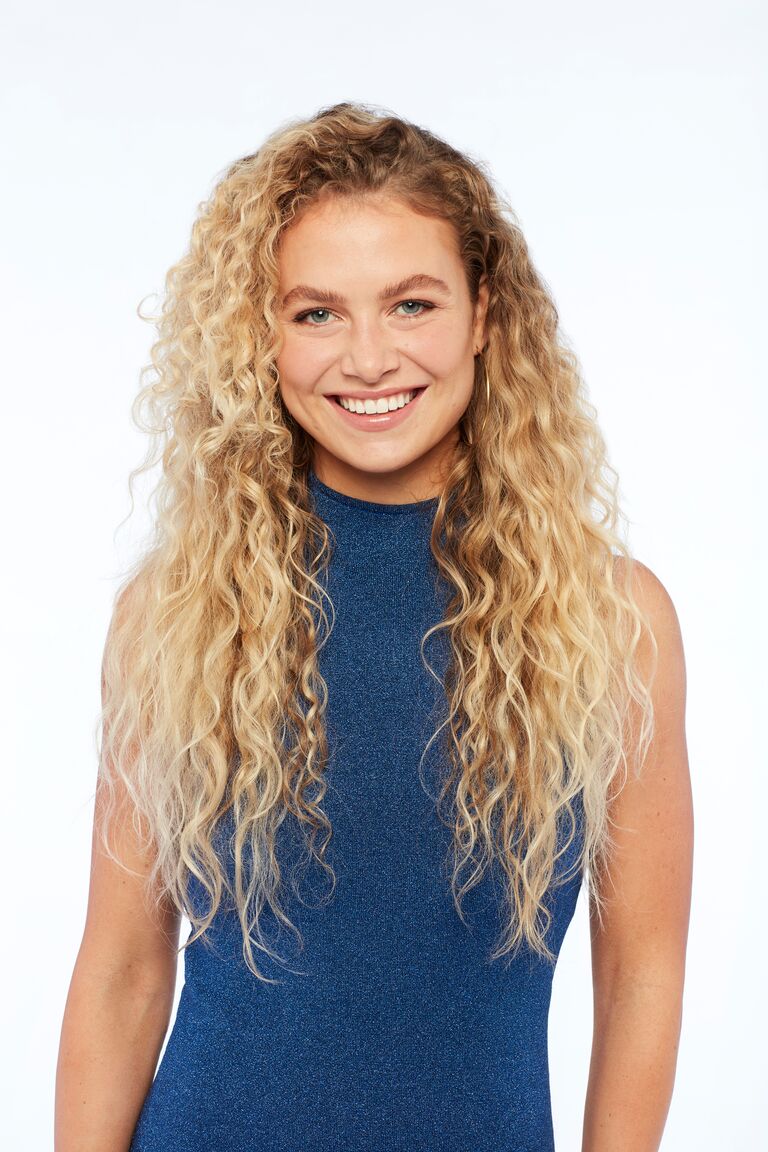 Pieper, 23, a graduate student from Happy Valley, Ore.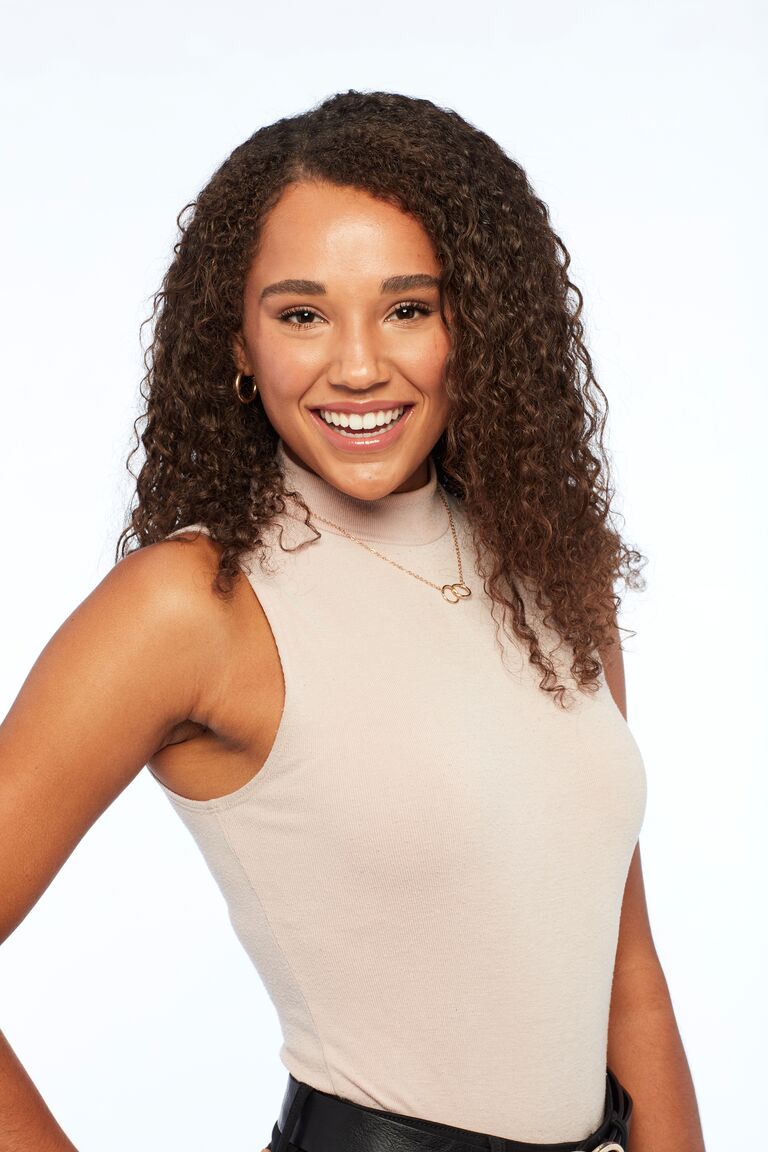 Rachael, 24, a graphic designer from Cumming, Ga.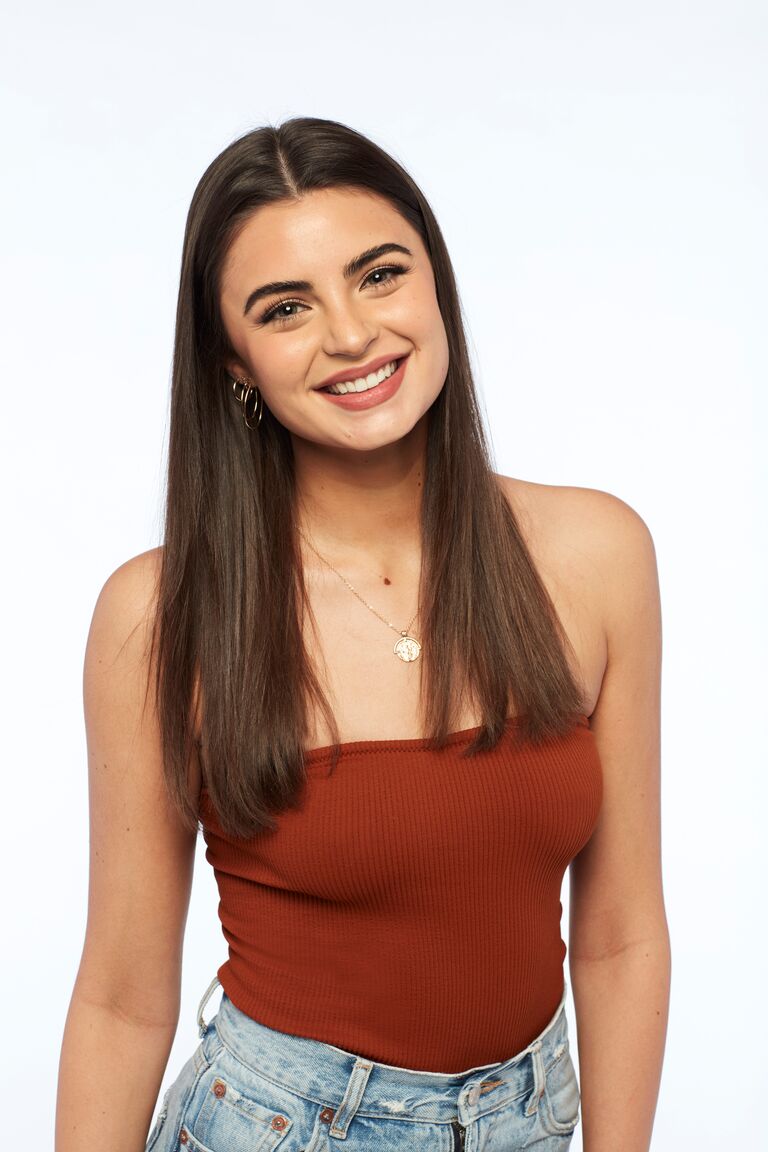 Saneh, 25, an IT consultant from Denver, Colo.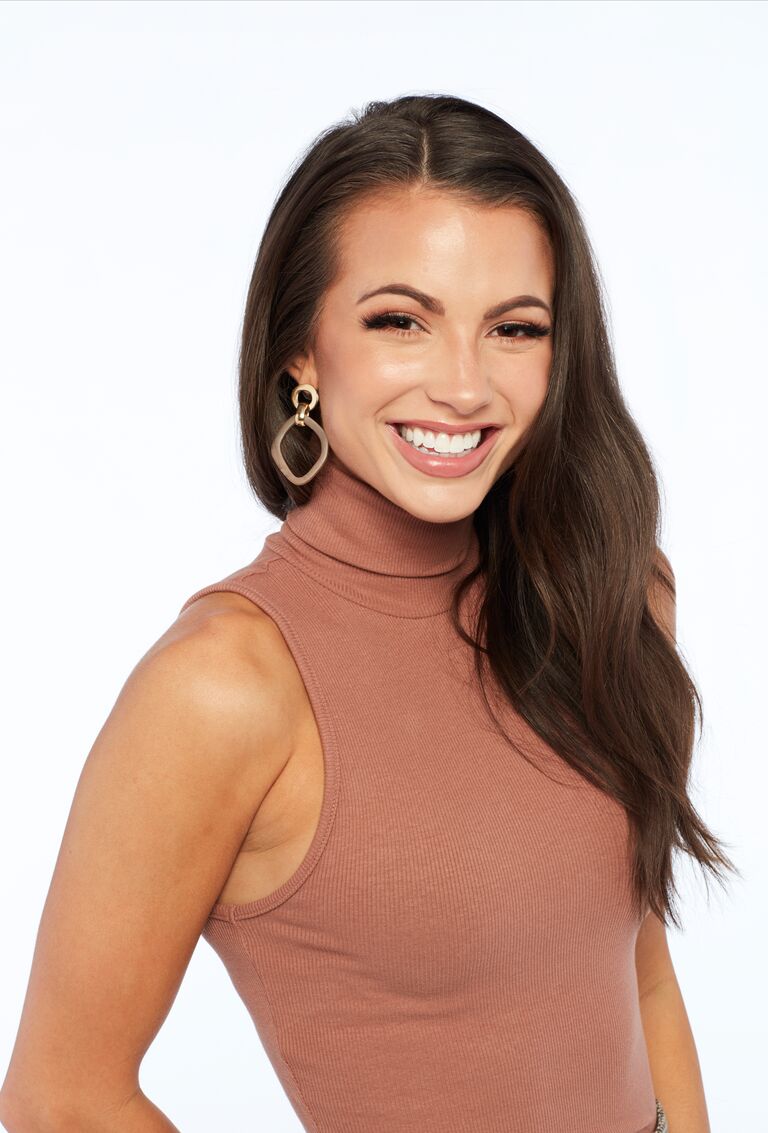 Sarah, 24, a broadcast journalist from San Diego, Calif.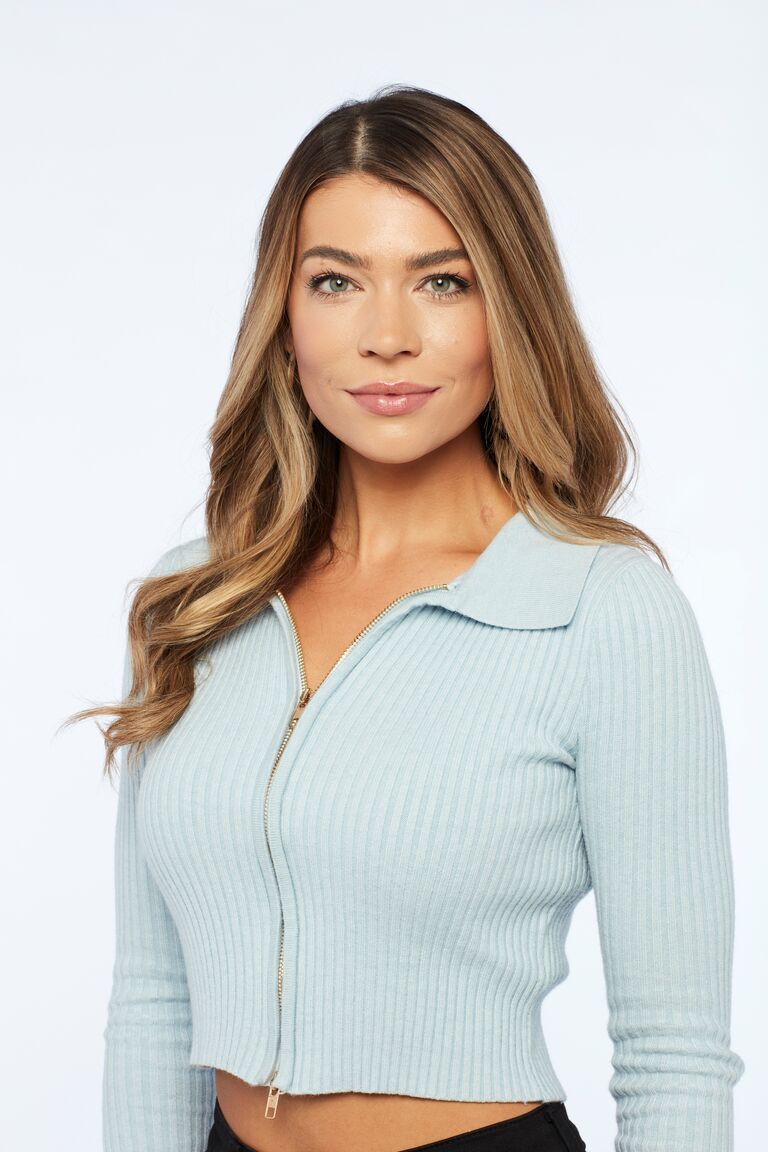 Serena C., 24, a flight attendant from San Francisco, Calif.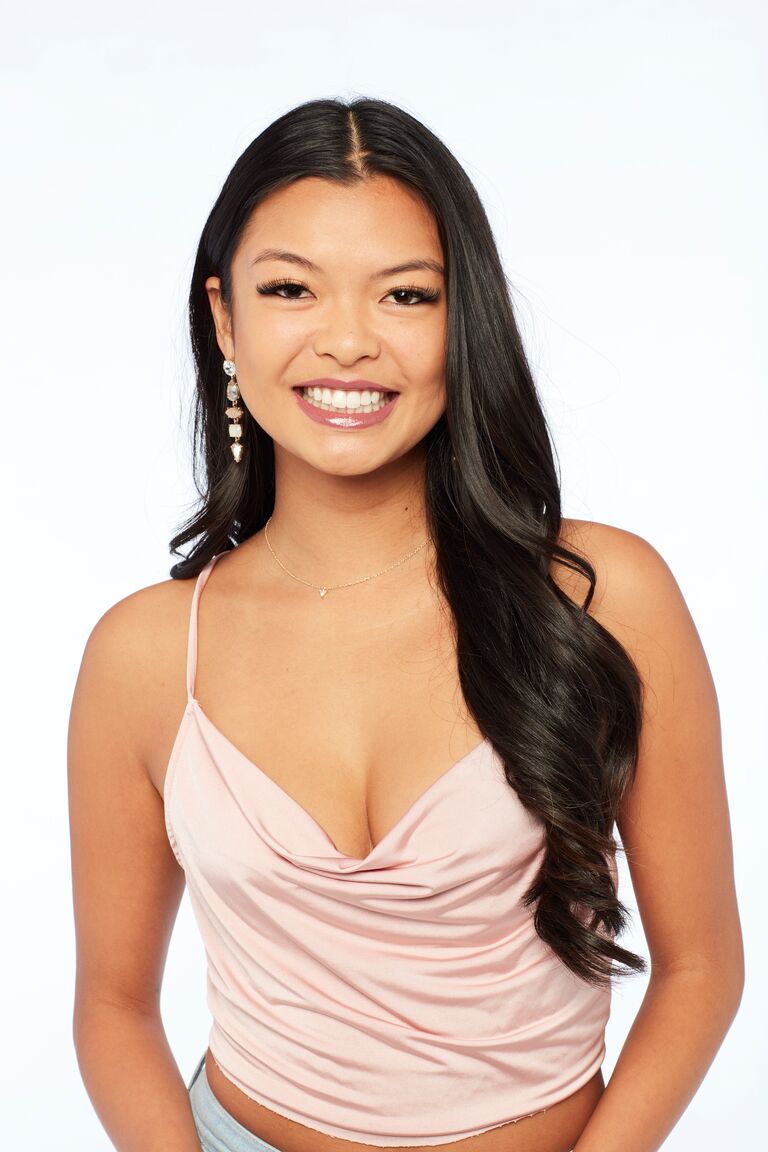 Serena P., 22, a publicist from Toronto, Ontario, Canada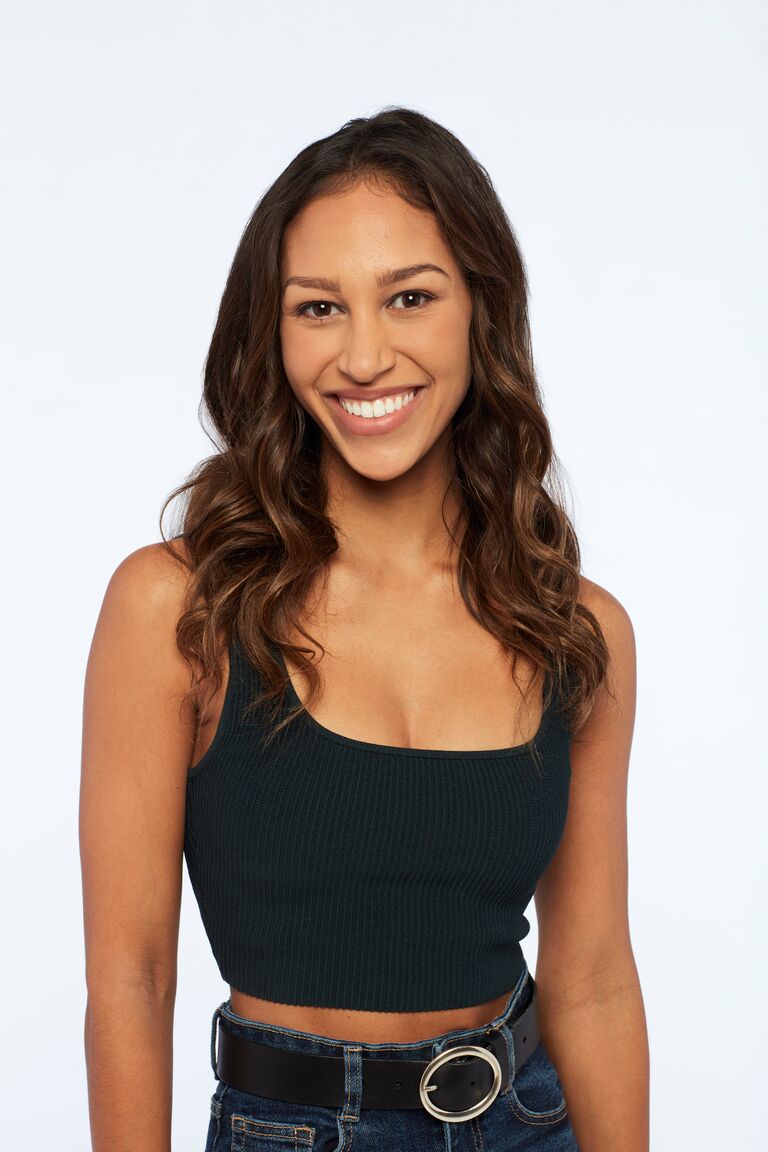 Sydney, 28, a marketing specialist from Nashville, Tenn.
Victoria, 27, a queen from Los Angeles, Calif.