10 Genius Tools for Planning a Destination Bachelor or Bachelorette Party
Whether you're taking a road trip or jetting off to an exclusive locale, we've rounded up some of our favorite apps to help streamline the party planning process.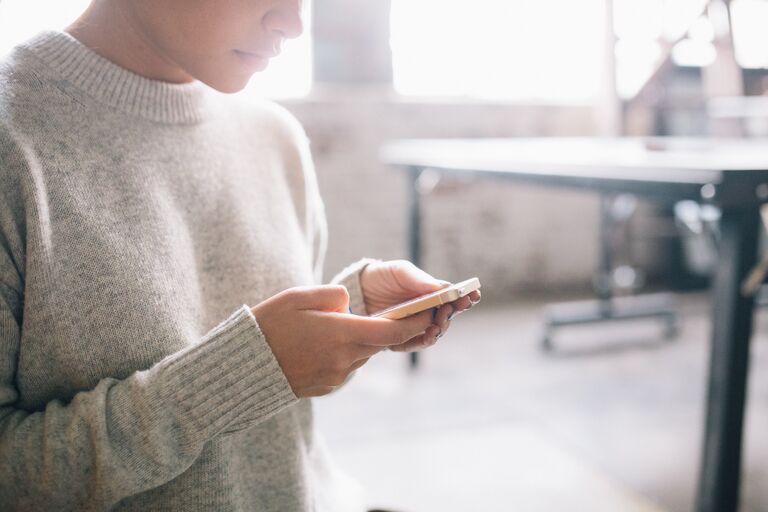 Death to Stock

If you're taking the lead on planning the bachelor or bachelorette party (we're talking to you maid of honor and best man), chances are you've already got a lot on your plate. Lucky for you, these awesome apps and tools will make planning a heck of alot easier.
1. Coordinate Schedules: Doodle
Let's face it: Trying to pick a date via group emails or texts can be the worst. Half respond with dates they're available while the other half lists dates they're not—and before you know it, you're cursing at the calendar. If you haven't used Doodle before, this scheduling tool will seem like an honest-to-God miracle. You just propose potential dates in a simple poll and the group responds with their availability, and you can see at a glance when schedules align. It syncs up with your personal calendar so you don't have to toggle back and forth, and automatically notifies you once the best time for everyone is found.
Download: iOS
Download: Android
2. Find Your Spot: Destinations on Google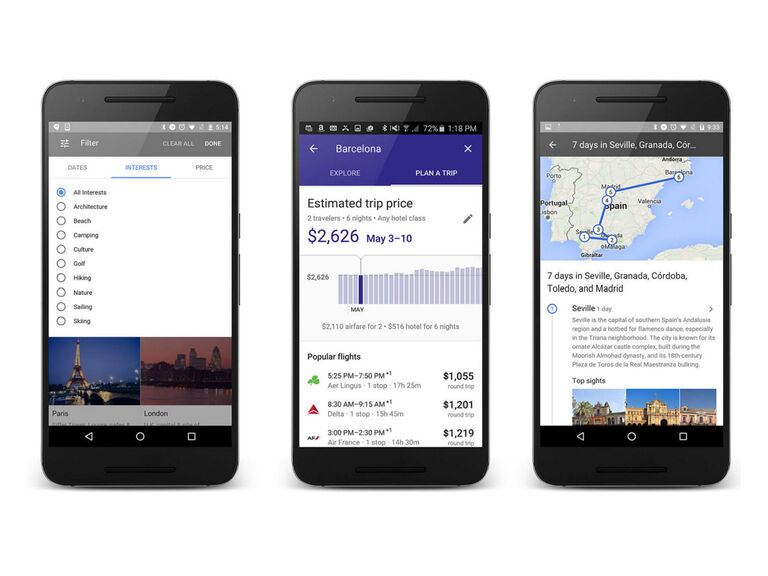 Starting from scratch and totally clueless about where to go? Google just made finding your destination a whole lot easier. The search gurus recently added a new tool called Destinations on Google that aggregates everything from up-to-date flight and hotel prices to popular itineraries and even weather forecasts all in one place. Read: No more getting lost in the black hole of opened tabs. Simply type in a location (such as Caribbean), add the word "destination" or "vacation" and scroll through the results. You can also filter by price, date (exact or flexible) or add an activity keyword like "sailing" to help narrow down the ideal location for the trip.
Download: iOS
Download: Android
3. Find a Unique Place to Stay: Airbnb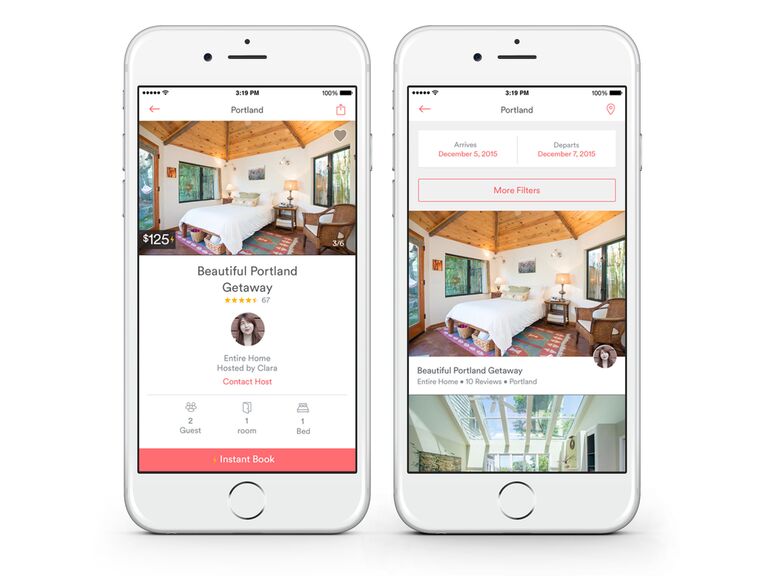 To make this trip truly memorable, try thinking outside the basic hotel box. Booking a whole house is a great way for the group to bond and potentially save some cash by stocking the place with your own food and adult beverages. From castles and cabins to beachfront cottages and, yes, even tree houses, Airbnb has pretty much every type of housing you can dream up—and it's simple to filter the results by availability, number of guests and budget.
Download: iOS
Download: Android
4. Know Before You Go: TripAdvisor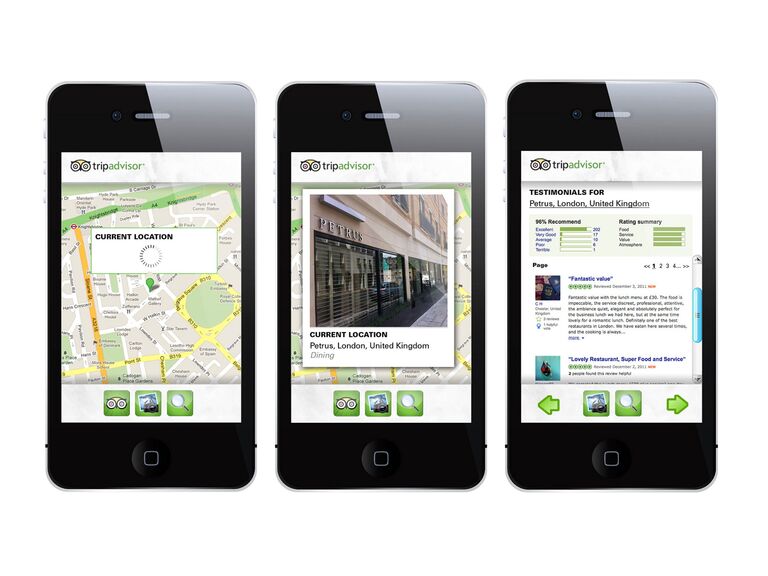 Ever walk into a hotel room that promised ocean views and updated decor only to find it looks NOTHING like it did on the website? Avoid this and other potential disasters (think: bug infestations, paper thin walls, construction noise) with the TripAdvisor app. It has literally millions of user reviews and real photos of hotels, plus restaurants and local attractions, so you're less likely to run into any unexpected surprises.
Download: iOS
Download:Android
5. Split Costs: Venmo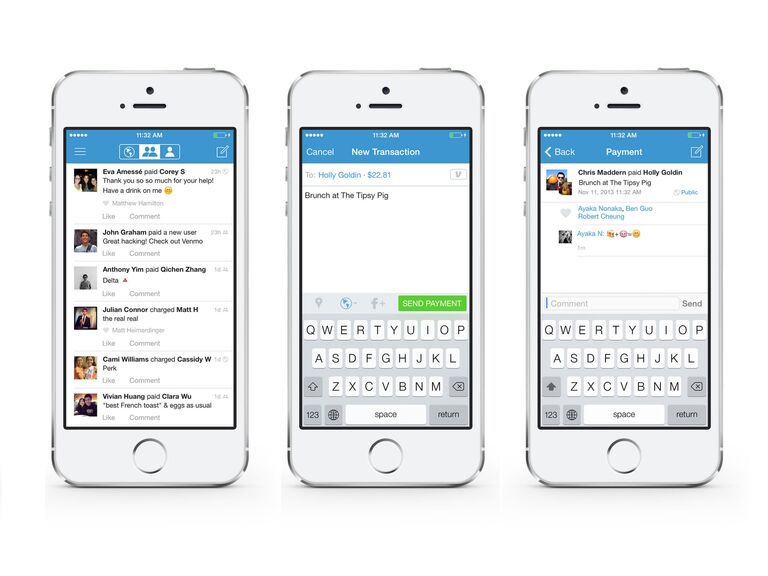 If you're the one doing most of the booking and paying, Venmo can be a financial lifesaver. Instead of waiting for your friends to "get you back" the next time they see you, the group can instantly transfer their share of the bill to you via the app. It's super-simple to set up—just link your bank account or debit card and add friends. It's a good idea for everyone in the group to download before you go so you can easily split bills, minus the awkward "who owes what" convos.
Download: iOS
Download: Android
6. Get Around: Lyft or Uber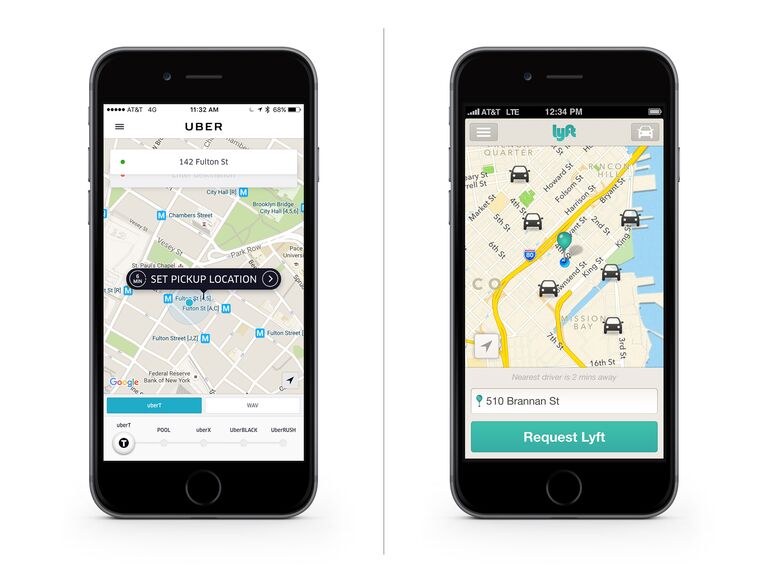 If you don't want to take your chances hailing a late night taxi or calling a random car service, both Uber and Lyft make it easy to quickly order up a ride. The services are generally cheaper than taxis but costs vary based on location, timing and demand (beware of surge pricing). Your best bet for a big group is Uber SUV or Lyft Plus, which can seat up to six passengers. But if you want to take it up a notch and arrive in style, UberBlack is the way to go: The cars in this fleet are all luxury brands like Audi, BMW, Porsche—even Bentley or Rolls-Royce. Either way, with Uber's expansion into 58 countries and 300 cities and Lyft's into more than 200 US cities at last count, chances are at least one is available in your destination.
Download Lyft: iOS
Download Lyft: Android
Download Uber: iOS
Download Uber: Android
7. Book Activities: Viator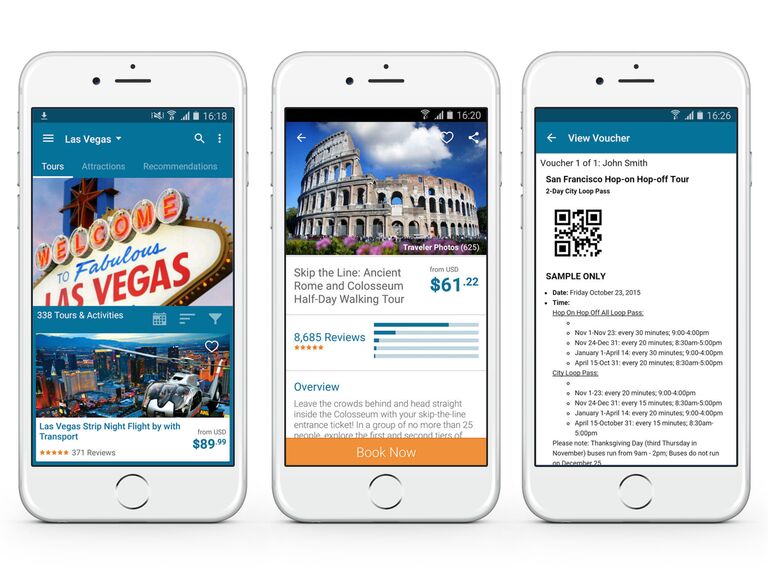 Flight booked—check. Hotel found—check. Next on the list? Lining up a few fun plans. Since you're probably not an expert (yet!) on your destination, check out Viator for the inside scoop on activities in more than 1,500 locations. Scroll through handpicked tours and events or score exclusive deals and VIP access to different experiences, like a tequila tasting at the Jose Cuervo distillery. Activities can be booked in advance or on the go, and if you have an iPhone, the app syncs with your Passbook so there's no need to print tickets.
Download: iOS
Download: Android
8. Take the Town: Gogobot and ChefsFeed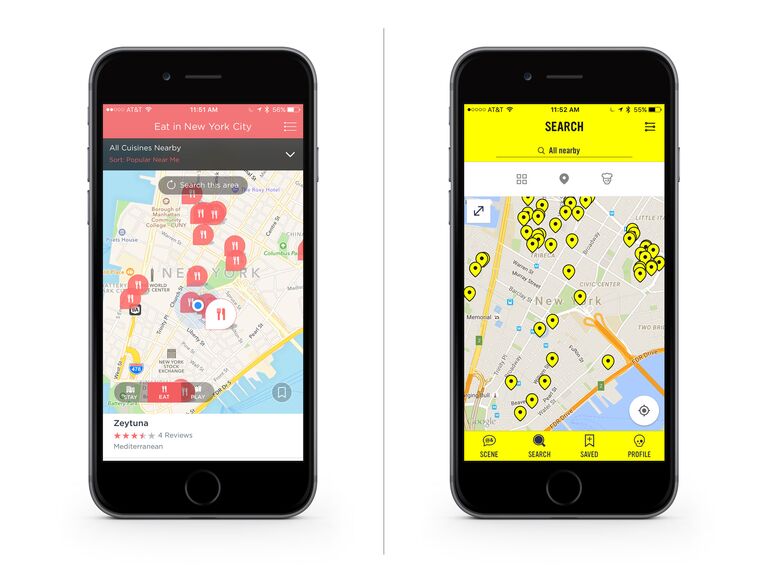 If you don't trust the reviews of your average Yelp-er and want to experience a city like a local, we've got you covered. With Gogobot, you can pinpoint your "tribe" to see recommendations from members with similar interests for museums, restaurants, andeven scenic hikes. If dining out at Mario Batali's favorite spot is more your thing, check out ChefsFeed. Think of this app as your inside connection to the best restaurants in a city, curated by top chefs. Would David Chang steer you wrong? We don't think so.
Download Gogobot: iOS
Download Gogobot: Android
Download ChefsFeed: iOS
Download ChefsFeed: Android