13 Unique Bachelorette Party Ideas (That Aren't Las Vegas)
Plan a party that reflects the bride's interests. Here are a few ideas to get started.
by The Knot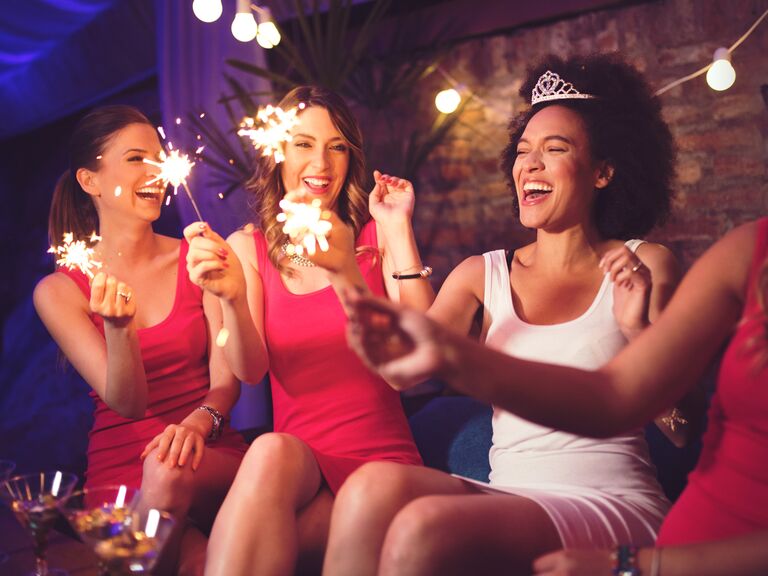 A bachelorette party can be so much more than a night out with the girls. But before getting into planning mode, first thing's first: Consider the budget. Chat with other guests and see what people are comfortable spending and that will help narrow down the options. Also, it's okay to consult the bride if you're totally stuck. Throw out a few activities and ask her to pick her top favorites and take it from there. 
Make sure to consult our bachelorette party checklist too. That way, you can rest easy that everything will go off without a hitch.
2. Experience the Great Outdoors

3. Take a Wine Tasting or Vineyard Tour

4. Make Your Own Lingerie

courtesy of Madalynne Intimates

Suzanne Rothmeyer Photography

9. Let Loose at a Music Festival

10. Spend a Day on the Water