This Rosé-Themed Swag Is Basically Non-Negotiable for Your Bachelorette Pool Party
Because blush wine is obviously on your bachelorette party guest list.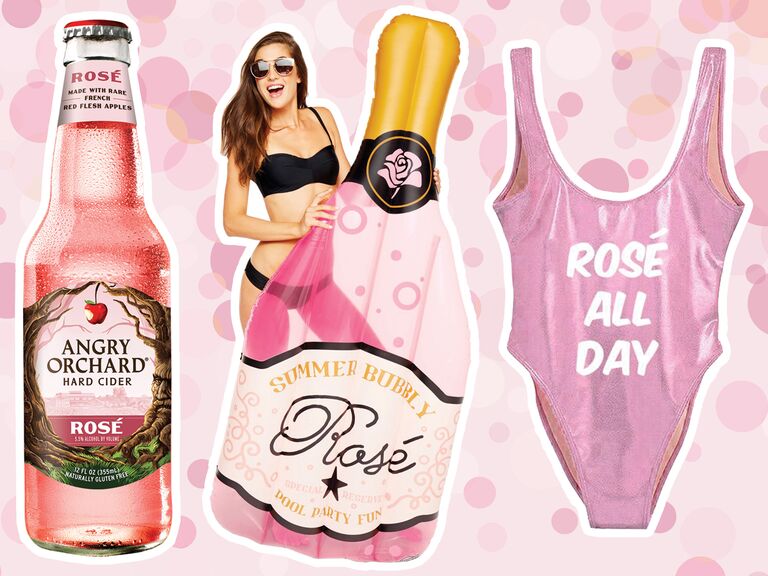 What happens when your bachelorette party coincides with rosé season—or better yet, National Rosé Day? You throw a rosé-themed bash, complete with blush one-piece swimsuits, Insta-ready pool floats and an eternal supply of ice-cold pink sips. Sure, some consider rosé season the most wonderful time of the year, but we disagree—that rosé love is a year-round kind of love (although it is pretty clutch by the pool). Here are a few refreshing rosé drinks and wine-centric accessories to complete any summer bachelorette party.
1. Cheeky Crop Tops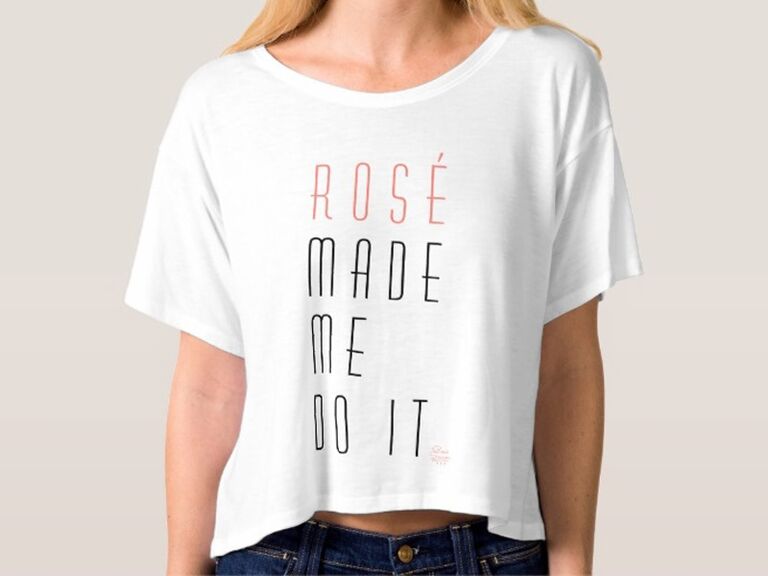 Rosé All Day Rosé Made Me Do It crop top, $40, RoseAllDay.com
2. The Perfect Summer Sip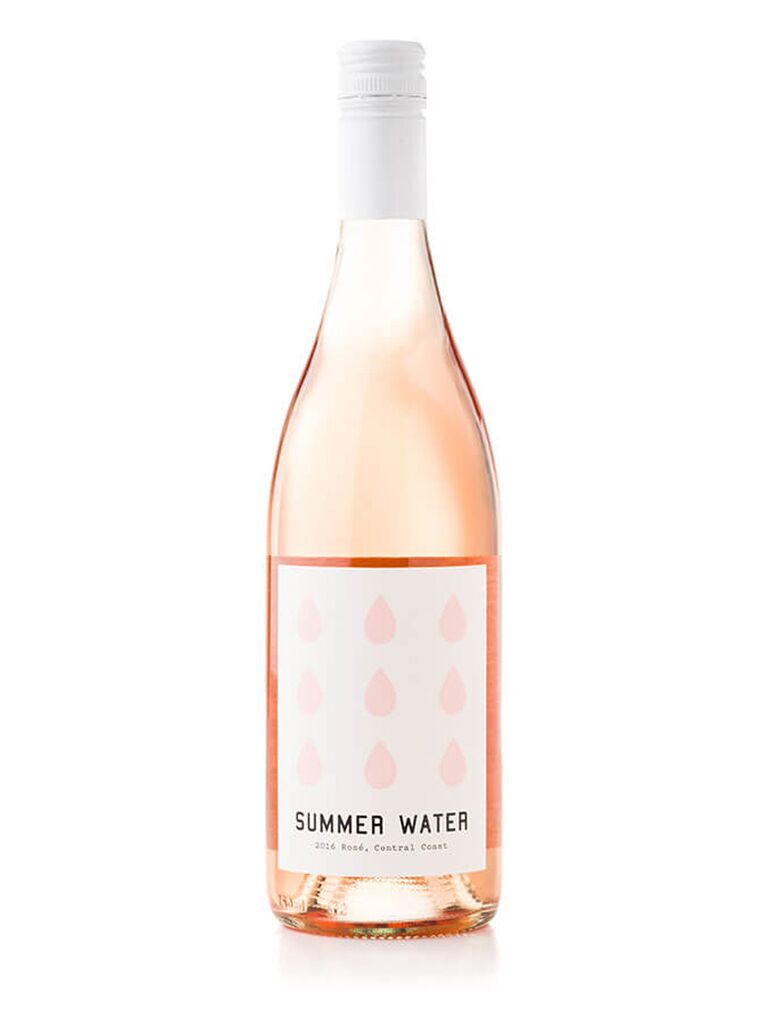 Summer Water rosé, $18, Winc.com
3. Beach Towels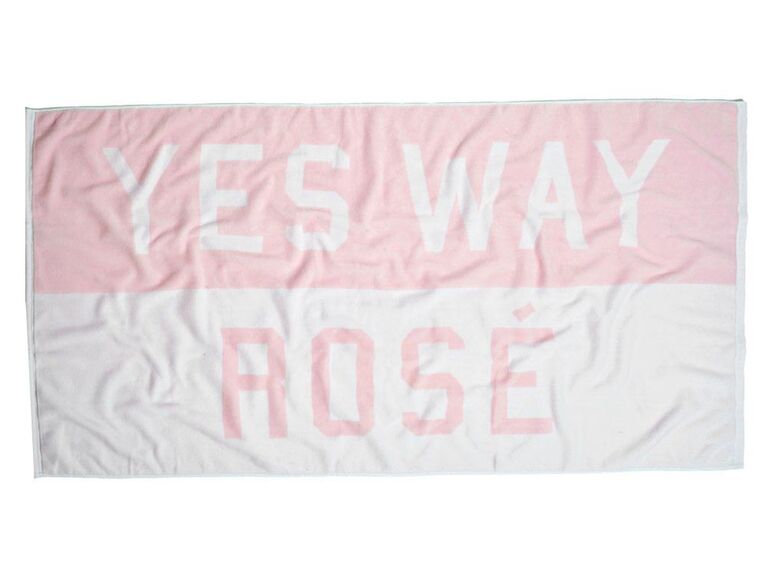 Yes Way Rosé Yes Way Rosé beach towel, $75, Shop.YesWayRose.com
4. Embroidered Brims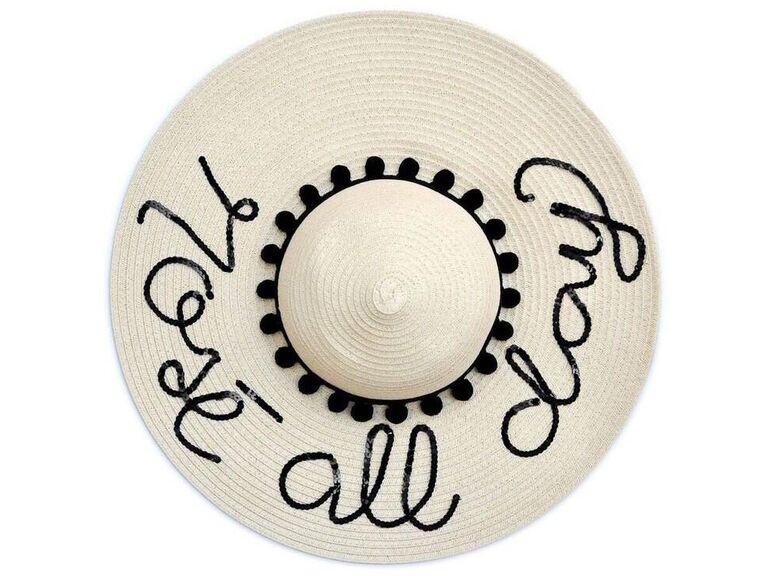 White Elephant Designs Rosé All Day floppy sun hat, $92, TheWhiteElephantDesigns.com
5. Bubbly Float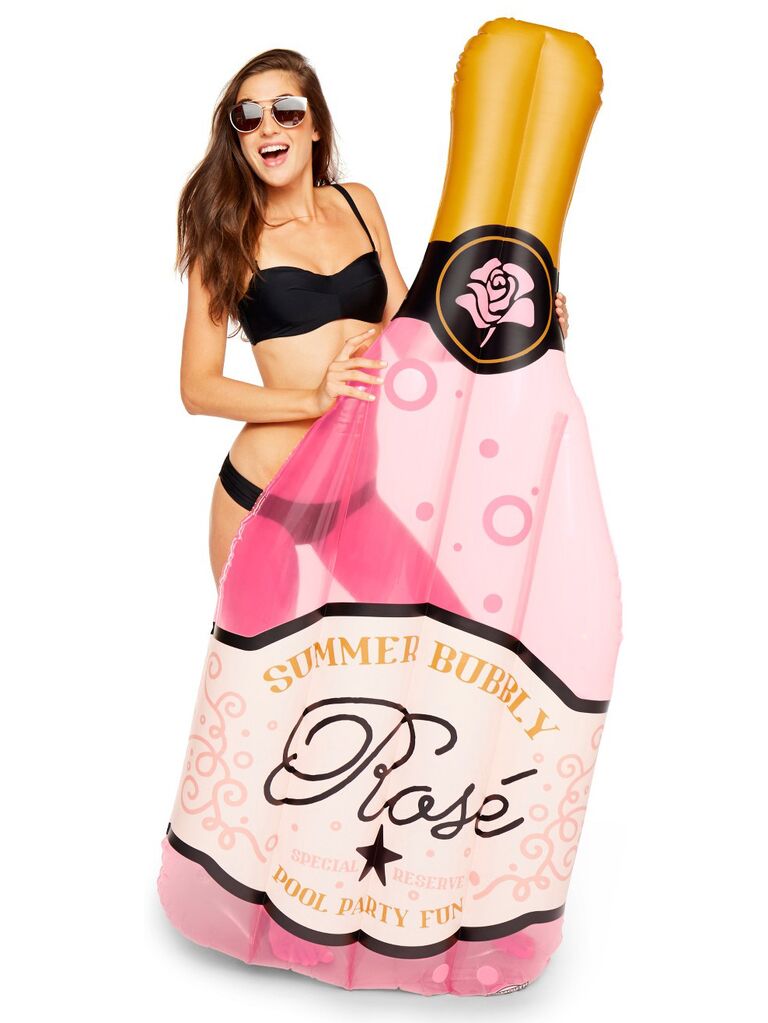 Big Mouth Inc. rosé bottle pool float, $25, Target.com
6. Blush Cider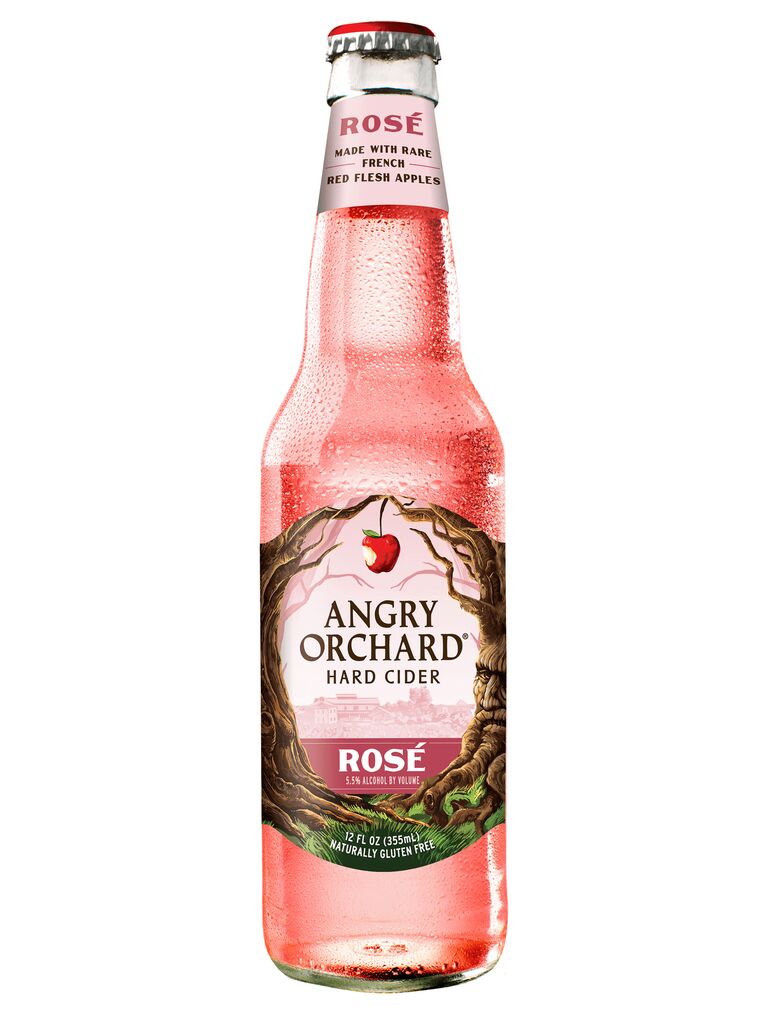 Angry Orchard rosé cider, AngryOrchard.com
7. Sparkly Swimsuit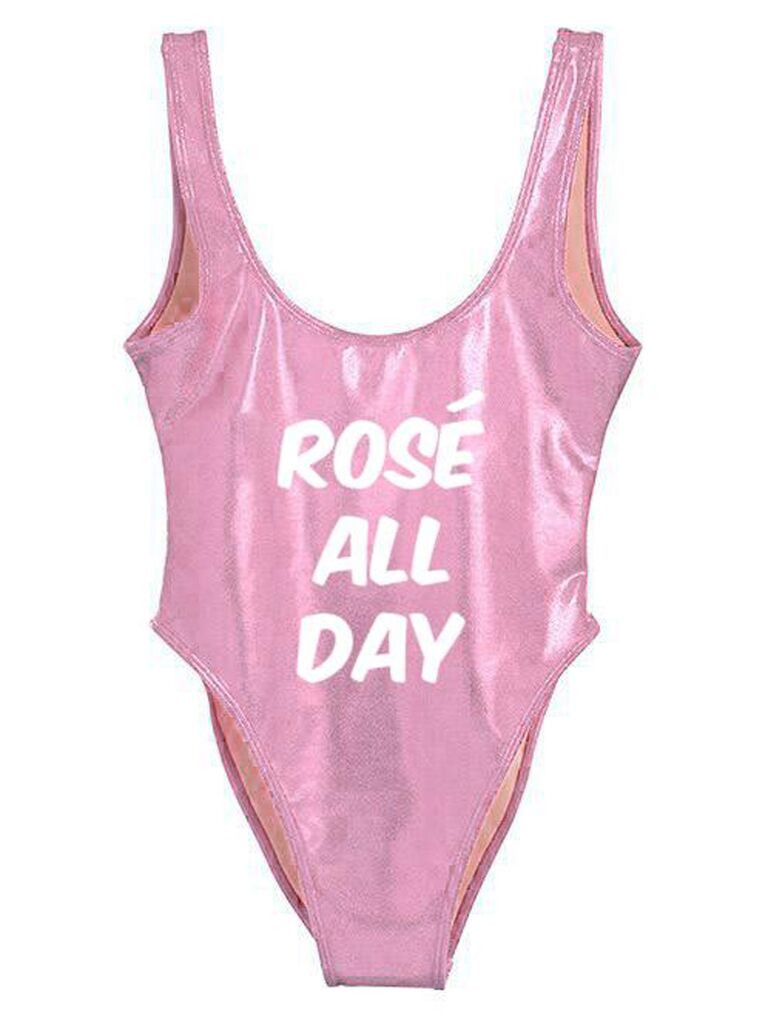 Private Party Rosé All Day swimsuit, $99, ShopPrivateParty.com
8. 40 Ounces of Fun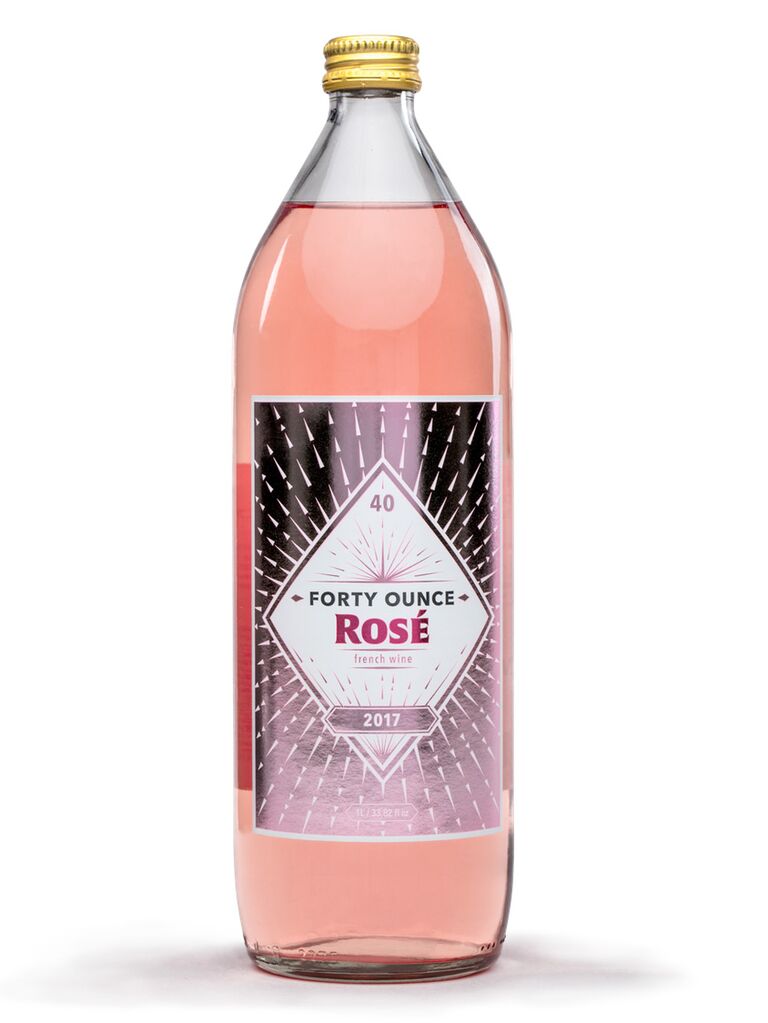 Forty Ounce Wines forty ounce rosé, FortyOunceWines.com
9. Themed Beach Tote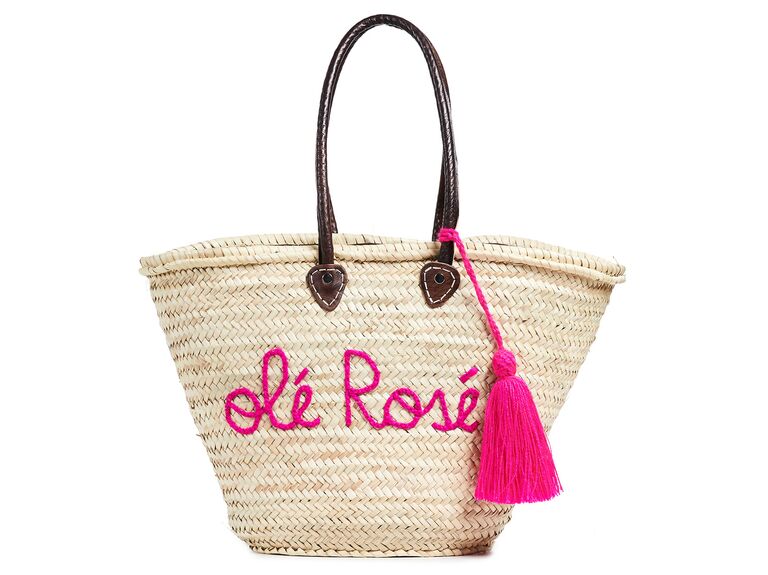 Soeur Du Maroc Olé Rosé! tote, $155, ShopBop.com
10. Rosé Poptails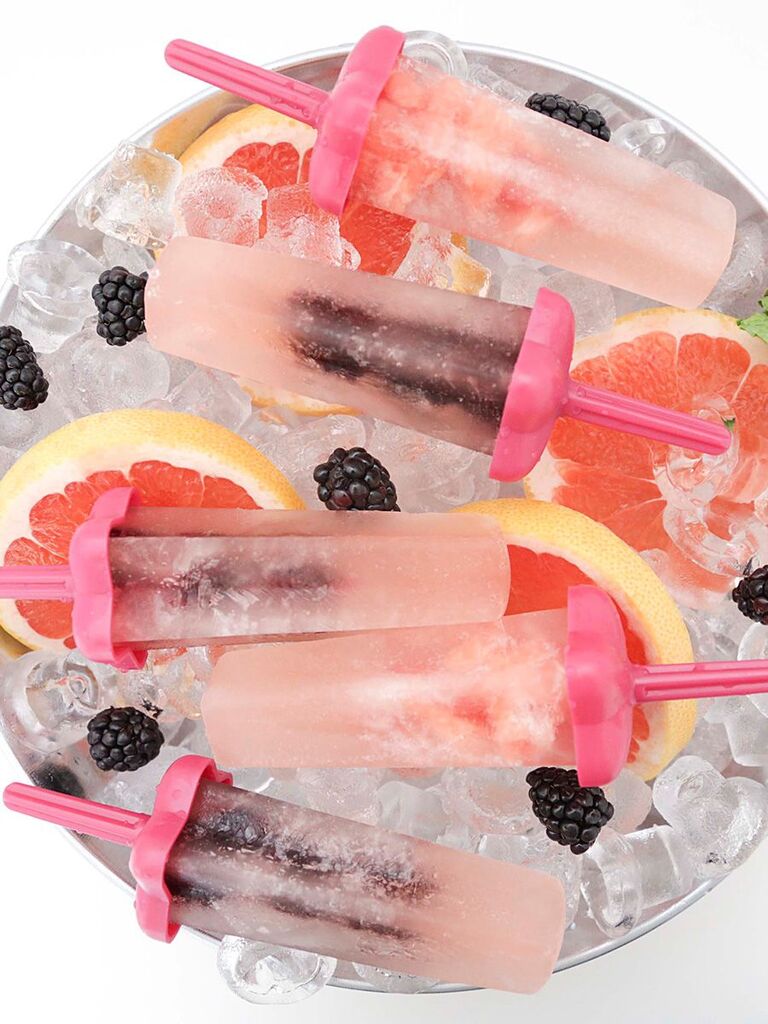 For those hot summer days when you and your crew are working on your wedding tan, play host with most thanks to some pink freezer pops. These refreshing treats are perfect for combating afternoon sun, and they're a sneaky way to bump up happy hour.
Ingredients:
Blackberries
Grapefruit
Rosé
Directions:
Rinse the fruit. Pour rosé into pop molds. For fruit placement at the top of the freezer pop (when holding it upright), drop fruit pieces into the mold, cap with the base and freeze overnight. For fruit placement at the bottom of the freeze pop (near the handle, when holding it upright) skewer the fruit onto the base, insert into the mold and freeze overnight.
Barrymore by Carmel Road rosé, $18, CarmelRoad.com